Yandex.Money Online Casinos

Introduction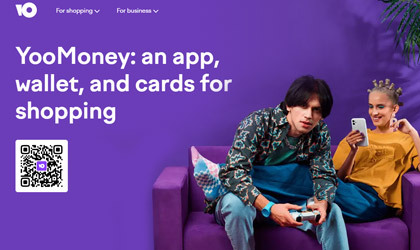 Looking for convenient methods to use, online casino players have encountered Yandex across many platforms. And that's because this is a service that has been around for two decades. It rebranded to YooMoney a few years back, but players can still find it as Yandex across casino sites. This is a payment solution that offers two different services, to facilitate users' online banking experience. It is perfect to be used for online casino transactions as it allows for instant deposits and prompt withdrawals. Why choose Yandex/YooMoney as your online casino payment method?
About Yandex/YooMoney
As introduced, Yandex (now YooMoney) is a payment solution that has been around for two decades. It is a solution introduced by the largest Russian bank Sberbank and the search engine Yandex. As such, it was created with Russian users in mind, as an online shopping solution at first, but it later expanded its reach to other countries and to other industries. It is an electronic payment service, which can be used as both an eWallet and a virtual/physical payment card. So, naturally, it has easily been embraced by the online gambling industry, used by online casino players looking for convenient solutions to make deposits and withdrawals.
It was first launched in 2002 as Yandex, but it has grown incredibly over the years. Yandex entered the online gambling industry almost immediately after its launch and became a name every online casino player would recognize. Its success across online casino operators and players alike was immense. A few years back, though, Sberbank bought off the entire concept, owning 100% of the product, and rebranding it to YooMoney, as we know it today. But even though it underwent significant changes, its purpose and services remain the same. As does its popularity. Believe it or not, over 40% of Russian people are using it, and over 90% of them can recognize its name. But not only Russians enjoy its services. As mentioned, the solution has expanded its reach across several neighbouring countries, further strengthening its position as a leading payment solution.
It has partnered with many platforms in the online world, and it has nailed deals with other popular payment solutions helping it grow exponentially. Today, not only does it offer eWallet and card services, but it also offers a mobile app, for even more convenient banking. Therefore, as an online casino player, with just a few taps on your mobile device, you can get access to all of its services and enjoy seamless transactions. Stay with us to learn how to get started with it.
How to Start Using Yandex/YooMoney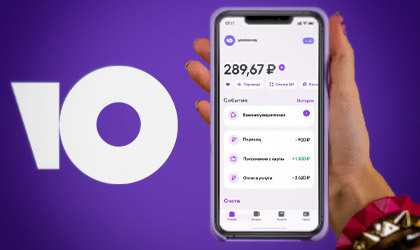 Just like most payment solutions of its kind, YooMoney is pretty easy to get started with. We mentioned that it offers two different services, the eWallet and the virtual/physical card, so let's explain how to get started with them both.
To create your eWallet account, you would need to visit YooMoney's official website. You would need to register for an account, by providing the required personal information. You'd then need to verify your account, and if you wish to use all of the perks and features offered by the eWallet, you'd need to verify your identity, by providing some government-issued documents. After that, your account will be activated and ready to be used.
To get issued the card, you would still need to have registered an account. Go through the steps we just described and activate your account. Go to your account and you'll be able to find a page where you can submit a request for the virtual/physical payment card. These cards function just like any regular VISA or MasterCard, so it would be really easy to get issued with one. The approval for the virtual card is almost instant and fee-free. The physical card will arrive on your doorstep in a few days, but, of course, will come with a charge, to be mentioned later. For now, you should know that these cards come with many perks, just like most cards of their kind, including cashbacks! This would come in handy for you as an online casino player, as you will get more to play with! With the physical card, you can use the money you've won shopping across local stores! So, your combinations are endless!
Last but not least, we mentioned that the solution also offers a mobile app. To download it, regardless of whether you're an Android or an iOS user, you would need to visit Google Play Store or Apple App Store, respectively, and download the app for free. You can even scan the QR code available on the official website to download the app faster. You'll quickly set up your account, providing the required personal information, and you'll be able to make transactions on the go, with no effort and no hidden fees whatsoever.
Depositing and Withdrawing with the Solution
As mentioned at the beginning, Yandex was an incredibly popular name across online casinos, considering it has been available to online casino players for 20 years. Its popularity hasn't dropped with the rebranding to YooMoney, so you can rest assured that you will find it across hundreds of online casino sites. Over 50 casinos are available here at WorldCasinoDirectory, so you can explore your options and find a site that you'd like to join.
To start using YooMoney as your online casino payment method for deposits, do the following:
Visit the casino's Banking/Cashier/Deposits page.
Locate YooMoney's logo and press it.
In the new window, log into your eWallet account or enter your virtual/physical card info, if depositing with a card.
Enter the amount of money you'd like to deposit.
Confirm the request.
The money will arrive on your online casino balance in an instant.
Deposits with this solution are instant, regardless of whether you're using the eWallet or one of the cards. That's one of the reasons why so many players are choosing it as their favourite deposit method over any other.
Withdrawals, on the other hand, may take up a few days, but because the casino needs to review your request. Once you go through the same steps as described for depositing, this time requesting a withdrawal, the casino will need to check whether you have enough money to withdraw as you requested. Once everything is in order and the casino confirms the transaction, the money will arrive on your YooMoney account/card in no time.
Coverage and Restrictions
Yandex was designed with Russian users in mind, as mentioned, but has later expanded its reach. YooMoney is today available in Russia, of course, but also in several other countries including Estonia, Moldova, Armenia, Ukraine, Belarus, and Tajikistan.
Turkey, Bulgaria, Thailand, Latvia, Turkmenistan, Germany, Crimea, Kazakhstan and Kyrgyzstan are also countries where you'll find the solution available.
As an online casino player from any of these countries, you can rest assured that you'll be able to use the solution with ease since all online casinos accepting players from these countries most certainly offer YooMoney as a payment method.
Fees and Additional Charges
The solution is pretty cost-efficient to use. To create your eWallet account or virtual payment card, you won't need to pay any fee.
You would, however, need to pay a symbolic fee that goes from 0.10% to 3.10% depending on the amount of money to be transferred, for each transaction. Also, if you wish to use the physical card, which expires five years after being issued, you'd need to pay 99 Russian rubles.
In case you're interested to know about the other services the solution uses and any fees related to them, make sure you go through the official website.
Accepted Currencies
We just mentioned the Russian ruble, and of course, since this is a Russian method, that is its default currency.
However, since the solution is available in other countries, as well, you can rest assured that you'll get other currencies at your disposal, too. Swiss franc, euro, the tenge, pound sterling, Polish zloty, US dollar, Belarusian ruble, renminbi, Japanese yen and Czech koruna are your other options, which can be used for a currency conversion fee. You can see the exchange rates on the official website.
Customer Support
If you explore YooMoney's official website, you'll see that it offers a comprehensive review of what's offered. You have plenty of pages to check out to see how it works, the security it uses, info about the cards, payments and purchases and more. You'll also get detailed instructions on how to download its app, via Google Play Store or Apple App Store. Plus, you'll get info on how to receive and use the cashback bonus points!
Of course, you have a dedicated Customer Support team at your service, as well. You can reach the trained agents via the phone lines +7 495 197-86-86 for Moscow, 8 800 250-66-99 for other Russian cities, email and Live Chat. You also have a helpful Help page to explore, to find the answers to the most commonly asked questions about the services offered.
Conclusion
If you are a Russian player, there's no doubt that YooMoney is the most perfect payment method for you to use across online casinos. It offers everything you'll ever need: fast deposits and withdrawals with Russian ruble, for low fees, transferred via the eWallet and/or virtual/physical payment cards. But even if you're a player from any of the other accepted countries, for a small currency conversion fee, you can use your country's currency and still enjoy all the perks offered. The solution is available across hundreds of online casino sites, so you'll have no difficulties finding one that would suit you. What's more, there's a dedicated mobile app you could download for an even more convenient experience. What else is there to look for?
FAQs
Is YooMoney's official website available in many languages?
Given the fact that this is a primarily Russian solution, its website is available in Russian. But since it is offered across other countries, as well, you also have the English version of the site to access. No other languages are available.
Is there a phone line available for players outside of Russia?
Yes. If you're a player from the other accepted counties, you would need to dial the number +7 495 974-35-86 to reach Customer Support.
What happens with my eWallet account if I haven't used it in months?
If you haven't used your account in over two years, it means the account is inactive, and for that, you'd need to pay 270 Russian rubles a month, as a fee to keep your account.
How can I be certain that the solution is safe to use?
First, considering the solution has been around for over 20 years, you can rest assured that it has a great reputation when it comes to safety. All transactions and information exchanged are protected with the latest SSL encryption. Plus, the solution has license No.3510-K for performing banking transactions, in line with the Russian laws, granted by the Central Bank of Russia.
Is there a separate email address for non-residents of Russia to contact Customer Support?
As a matter of fact, yes, there is. In case you're not a Russian resident, send your email to the [email protected] email address, and the team will contact you back as soon as possible.
Screenshots
SHOW MORE
&nbsp
Online casinos accepting Yandex.Money as a payment method
Loading...
There are no available casinos for requested criteria.

We're showing casinos that accept Yandex.Money restricted by your country. To remove that condition click here
Something went wrong. Please try again later.