Online casinos accepting players from Belarus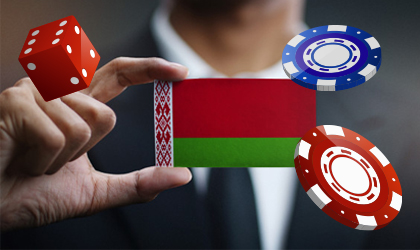 Online casino gambling is the favourite pastime of many players living in countries that have legalized and regulated it. Some countries have been allowing gambling activities for years, and have added online gambling laws to their existing ones when the internet appeared.
However, others have just given online gambling the green light in the past few years. One country where gambling was legal, but not online, is Belarus.
Belarus…
… allowed two forms of gambling in the past: tote games and bet games. But as of 2005, when the presidential decree on gambling was issued, the Ministry of Sports and Tourism was given the authority to license all gambling activities. But it was only in 2010 when President Lukashenko stated that gambling should be controlled rather than banned, referring to land-based operations. That's when the land-based gambling was actually fully allowed. Taxes were set, laws were amended and the country was ready for the opening of the first land-based casinos. The legal gambling age limit was set to be 18 years or older.
Two years later...
… as online gambling took off in many countries in Europe, Belarus passed a law that prohibited citizens from visiting any foreign online gambling websites. Strict monitoring was put in place, so all internet cafes and other businesses were required to monitor access to such sites and report any violations of the law.
Players caught gambling online via offshore sites were fined with up to €100. Any breach of the law was considered a misdemeanor.
Therefore…
… as of 2012, Belarusian players were only allowed to access land-based gambling establishments and were forbidden from accessing online casino sites based in foreign countries. In 2014, however, the Minister of Taxation announced plans for state-ownedinteractive gambling portal. The legislation was to pass that year, which would allow casino operators with local servers to apply for a license and pay the taxes as stated by the law, however, that didn't happen. Online gambling was still on standby. Belatra Games, a renowned land-based developer headquartered in Minks, with over 20 years of experience in the country, partnered with SoftSwiss in 2017 and entered the worldwide online gambling market.
Best Online Casinos for Belarus
Casino
Highlights
Cashout
Bonus
Loading...
There are no available casinos for requested criteria.
Something went wrong. Please try again later.
Legal Online Gambling in Belarus
Several major milestones…
… were reached in Belarus in 2018. This was the year when M1 Casino opened in Sudilovichi, with 25 gaming tables, 300 slot machines and three poker tables on offer. But that was also the year when the Ministry of Tax and Duties finally drafted legislation to legalize and regulate interactive gambling. The draft was passed to Parliament for approval. That same draft also proposed raising the minimum legal age for gambling from 18 years to 21 years.
President Alexander Lukashenko…
… signed legislation and finally, Belarus authorized and legalized online gambling. The legislation, introduced in 2018, July, provided the necessary regulatory framework and definitions to support the online gambling industry in the country. However, the specifics of the regulatory regime were not released at this point. It was reported that interactive gambling licenses would be available from the 1st of April, 2019.
In the meantime…
… the minimum age for participation in gambling was raised to 21 years or older. The tax rate levied on land-based casinos for a period of three years remained, 24% GGR per gambling unit. Operators who wanted to apply for a license in the region are required to possess and organize an appropriate gambling establishment that is land-based in order to be able to provide online gambling.
Therefore, only Belarusian legal entities are allowed to apply. Other requirements include having a virtual gambling establishment subject to compliance examination, such as hardware, software and the site, and having a certified security system. An account within a Belarusian bank must be opened to be used for paying taxes, duties and fees and ensure money is in place to be withdrawn by players. The main server, of course, the one containing information about players such as logins and IP addresses, must be located in Belarus. Other servers and domains can be located outside the country.
Belarus Online Casinos
Belarusian players…
… have the opportunity to join regulated and licensed online casino sites, and enjoy safe online gambling officially as of 2019. The country started issuing licenses in 2019, and as of then, many popular operators entered the Belarusian online gambling market. Some leading software developing studios, as well, such as Red Rake Gaming.
Therefore…
… many online casino sites are available to players, powered by leading names in the industry. But a massive choice of premier games is not the only thing these casinos offer. For an operator to meet the requirements and get a license to operate in the country, it needs to set bulletproof security measures and have their security system certified. Certificates by COMODO, VeriSign, Geo Trust and DigiCert guarantee that your money is safe and your sensitive data impenetrable by third parties.
Moreover…
… these casinos are not only licensed by Belarusian regulatory bodies, but also by other respected watchdogs, so you can rest assured that they are being observed non-stop. This means that you can relax and play knowing that you'll be treated with due respect.
When it comes to fairness…
… you can rest assured that the games you'll be playing will be 100% random. They all run on a Random Number Generator and operators must have their games audited for fairness by respected independent third-party auditors like iTechLabs, eCOGRA and GLI.
Therefore, you can sit back and relax knowing that your entire gambling experience across Belarusian online casinos will be completely enjoyable, safe and secure.
Casino
Slots
Roulette
Blackjack
Video Poker
Rating
Loading...
There are no available casinos for requested criteria.
Something went wrong. Please try again later.
Games at Belarus Online Casinos
Since the decree has been signed…
… Belarusian players have a much wider choice of games to choose from and play. While in the past, they were able to only play tote games and bet games, with the legalization of land-based gambling and consequently, the legalization of online gambling, they are now able to access all kinds of games.
When it comes to online games, they are now allowed to play online bingo, online scratch card games and video slots; games, as well as Live Dealer games. However, across premier online casinos, there's an endless choice of games they have access to.
The following are some of the game categories Belarusian players can play across sites that are licensed to provide online gambling in the country:
These games, as you would assume, are developed by the most prominent developers in the industry. As a Belarusian player, you can, therefore, play games developed by giants like Bally, Endorphina, Red Tiger Gaming, Scientific Games and Authentic Gaming, among others.
The Best Live Casinos in the
Best Reviewed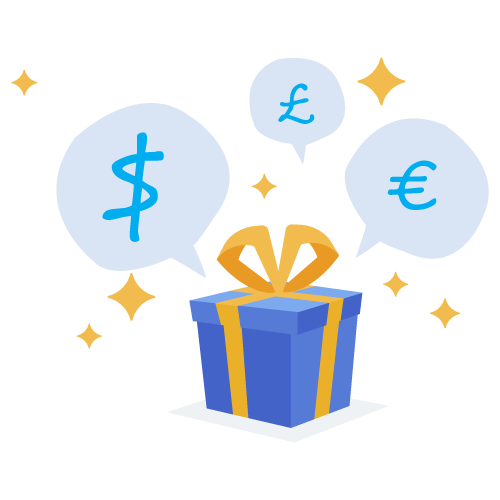 Casino
Rating
Interesting Games
Highlights
Casino Bonus
Loading...
There are no available casinos for requested criteria.
Something went wrong. Please try again later.
Mobile Betting
Since online gambling in Belarus is completely legit, controlled and licensed, players are allowed to play their favourite online casino games on whichever device suits them.
Operators and developers…
… today are all doing their best to provide players with all the means necessary for them to have a seamless mobile gambling experience. That's why operators optimize their sites for mobile play, and developers create their games in HTML5 in order to make them playable across any device without the need to download software.
On that note…
… when you choose an online casino to join, you will see that it has a mobile version that can be loaded via any web browser. But, you will also see that some premier operators have even created apps that you can download if you want to get quicker access to your favourite games. Should you download an app, you will be able to start playing these games in just a few clicks or taps on your device.
Mobile apps…
… are generally available for both Android and iOS mobile devices, even though some operators may choose to create an app for one operating system only. Either way, even if the casino does not offer an app that would be compatible with your device, you can always just load the casino on any browser and start playing.
Belarus Online Banking & Casino Payment Methods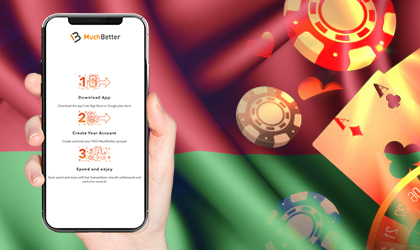 When it comes to payments, the list of methods Belarus players can use is huge. Since online gambling across licensed sites is allowed, players should not worry about the method they're going to use. The methods offered will be completely safe and secure, and their online casino transactions will be allowed and monitored by the proper institutions.
Therefore…
… regardless of whether you're using credit and debit cards for your usual online transactions, or you prefer using some alternative methods, you just need to register your deposit method at the casino you chose, and you can start playing. At any point, you can also change the method you're using if you've learned about another alternative method that you'd like trying.
The following are just some of the methods at your disposal across Belarusian online casinos:
FAQs
1. Which payment method is best for me to use as a Belarusian player?
- The safest and most secure options for playing across online casinos as Belarusian players are credit and debit cards. However, eWallets can provide you with faster deposit and withdrawal times, and they can be connected with credit and debit cards, so getting started with them would be easy. Plus, eWallets give many other perks, so make sure you explore options like MiFinity and MuchBetter.
2. How do I know which payment methods are offered across online casinos?
- Online casinos usually display the logos of the payment solutions offered at the bottom of their homepages. However, if you cannot find them there, make sure you check the Banking/Cashier page, or the Terms and Conditions page.
3. How long do withdrawals usually take?
- With credit and debit cards, withdrawals take anywhere from 1 to 7 business days, depending on the brand and the bank. With eWallets, however, they are way faster, from several minutes to a maximum of 3 business days.
4. If I have problems with my transaction, where can I get help?
- All dedicated online casinos have a trained Customer Support team that can help you in cases like this. But, you could also contact the payment method service provider if the problem is more serious.
5. Could I play with cryptocurrencies?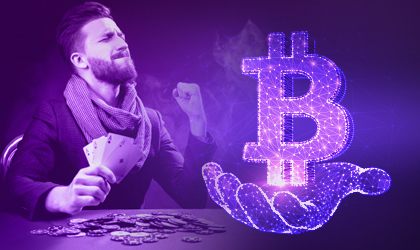 - Sure. There are plenty of respected online casinos that allow transactions with Bitcoin, Ethereum, Litecoin and other cryptocurrencies.
6. How to know whether an online casino is licensed to operate in Belarus?
- You would have to check the casino's homepage again, or the Terms and Conditions section, to figure out all the licenses it holds. If Belarusian players are not accepted, it means that the casino is not licensed to provide online gambling services there. And, you won't be able to join it.
7. If there's an app, is it obligatory for me to download it?
- No, not at all. Operators have their sites optimized for mobile devices, so if you don't want to, you don't need to download an app and you can join via any web browser.
8. Is the Belarusian ruble accepted across Belarusian online casinos?
- Online casinos have long lists of accepted currencies, so you should be able to play with Belarusian ruble. But if there's a default currency and the Belarusian ruble is a secondary currency, then your transactions would be subject to currency conversion fees.
9. Can I claim bonuses across Belarus online casinos?
- Sure! If the casino is licensed to operate in the Belarusian market, it is authorized to offer bonuses and promotions to Belarusian players. Therefore, you can claim any bonus or promo that interests you and enjoy all the rewards and perks you get with it.
10. Can I play Megaways slots across Belarusian sites?
- Given the fact many developers have purchased the rights from Big Time Gaming to produce Megaways slots, you will find a site that accepts Belarusian players and this game selection for you to try.