UpayCard Online Casinos

Introduction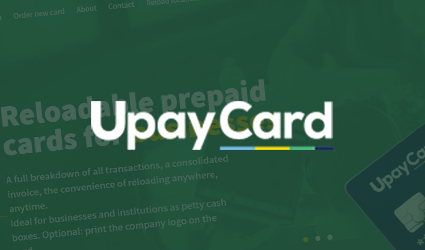 As an online casino player, looking for quick and easy ways to start and play, you obviously need a payment solution that could help you make instant deposits and pretty fast withdrawals. Players are always on the lookout for solutions that would be, above all, safe, and would enable them to enjoy a seamless online gambling time.
One solution that could definitely facilitate your entire online gambling experience is UpayCard. This is a payment method available across many international online casinos and accepts users from all across the world, so it would be a perfect suit for you. So, sit back and relax, as you will soon find out everything there is about it, to start using it immediately and experience a seamless online gambling time.
About UpayCard
Considering the fast-forward developing online gambling scene, UpayCard is the solution you need if you're into playing across online casinos using both regular fiat currencies and cryptocurrencies. Even though when it was first introduced to the world in 2013, the solution was launched as a virtual prepaid card, it eventually further developed and started offering the eWallet functionality, to facilitate users' online payments even further.
When it first started, it arrived with some pretty hefty fees. But considering the competitive online payments situation, its creators realized quickly that the fees had to go. So, now, you only need to pay basic transfer costs, as other unnecessary fees have been eliminated.
You'll soon learn all about the fees, but now let's get more into detail about how UpayCard functions and what it has to offer. It is the mean that facilitates the way individuals and businesses transfer money online, with both fiat and cryptocurrencies, using it as a virtual prepaid card and an eWallet service. So, as an online casino player, you can get better control over your deposits, and thanks to the eWallet service, you can also make easy withdrawals. In fact, you'll get one single account and with it, you can make fast transactions as it suits you, at a low cost, using both digital and fiat currencies. The best part yet is that you won't need to share with the casino any banking details, or sensitive personal details for that matter. As long as you're logged in via your account, any banking and personal details you've shared with the solution, stay with the solution. Therefore, you can bet that this is one of the top payment solutions to be used across online casinos. So, if ready to discover how to use it, keep on reading.
How to Start Using UpayCard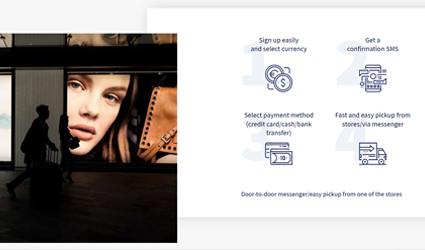 We mentioned that when first introduced, UpayCard, as implied by its name, was a virtual prepaid card. That's basically still its main function, although online casino players also use its eWallet service, mostly for withdrawals. But let's go step by step.
If you wish to use it as a prepaid card, you should know that you can only use it for deposits. To get the overall experience, meaning, to be able to make withdrawals with it, you would need to create an eWallet account.
Getting issued with the prepaid card is free, and you can use the card to make instant deposits. You'd need to share no banking or personal information with the casino to make a safe deposit. The card has an expiry date, like any other, so make sure to use any funds you have before it expires. To actually deposit with it, you would only need to provide the casino operator with the card number and specify the amount you'd want to deposit.
But, considering you'd probably want to cash out winnings with it, you'd need to create your free eWallet account. You would need to go to its official website, provide your phone number, email address, date of birth, address and identification documents. These will be absolutely necessary because UpayCard applies with the UK's Financial Conduct Authority's Anti Money Laundering and Terrorist Financing and Know Your Customer rules. So, even if proof of address and an identity document with your picture on it are required, make sure you provide them, as these will ensure that your money is kept safe.
To fund your wallet, you can use your UpayCard prepaid card if you already have one, wire transfer, as well as Payeer, QIWI, Skrill, POLi and Neteller. Now, you should know that even though possible, the company behind the solution strongly encourages using other methods for funding the prepaid card or the eWallet. That way, if the eWallet or the prepaid card somehow gets compromised, you won't lose funds on both fronts. Out of security reasons, you better use different solutions for funding the prepaid card and the eWallet.
Depositing and Withdrawing with the Solution
Now that you are familiar with the getting started process, you are ready to start using it across online casinos. As you will see, there are many casinos accepting it, around 30 of them listed here on our site, so you'll have plenty of casino choices to join and use it at.
First, you'd need to join a casino that accepts it, and after that, to make a deposit, you'd need to do the following:
Go to the casino's Cashier/Banking/Deposits page.
Find UpayCard's logo and click or tap on it.
Choose whether you'd like to deposit with the prepaid card or the eWallet.
If using the card, just specify how much you wish to deposit and

 

enter the card number.
If using the eWallet, enter your login details (username and password), specify the amount you wish to deposit and

 

confirm the transfer.
In an instant, regardless of the service you chose, your deposit will arrive on your casino account.
As mentioned, after successfully depositing and playing, you'd wish to cash out your winnings. To cash out your winnings, you'd need the eWallet account, because, naturally, withdrawals with prepaid cards are impossible, considering there's no return address.
Considering you have your eWallet account, you'd need to repeat the same procedure as described for depositing, only this time, specifying how much you wish to withdraw. Withdrawals won't be instant, considering the casino needs to check your request and see whether you've met any of the wagering requirements in case you've claimed a bonus. It must also check whether you have enough money to cash out, hence, whether the amount you requested to withdraw is available on your account. After the casino gives the green light, UpayCard will instantly process your withdrawal, and you'll have the money on your eWallet account to use as it pleases you.
Coverage and Restrictions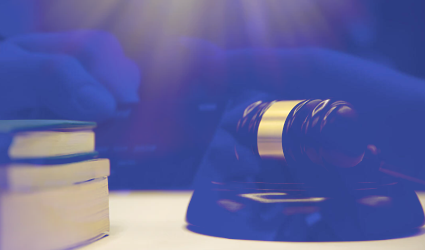 As introduced, UpayCard is a method accepting users from all across the globe and available in most countries in the world. The only restricted countries are North Korea, the Republic of Moldova, the US, Aruba, Angola, Afghanistan, American Samoa and Bahrain. Therefore, if residing in any of these countries, you won't be able to use its services.
Among other restrictions, we can mention the fact that you cannot withdraw unless you've applied for the eWallet service, and we can mention the small fees that apply for certain services, as explained below.
Fees and Additional Charges
We mentioned that applying for a card or the eWallet account is completely free of charge. And we also said that even though at the beginning, UpayCard used to charge hefty fees, today, you only need to cover the basic transfer costs. So, no monthly fees would apply, there's no charge for getting your first virtual prepaid card, for sending and receiving money, reloads, getting an online statement and checking your balance.
However, you would need to pay a fee for the first physical card issuance, for deposits to Skrill, Neteller, QIWI, Payeer and POLi, foreign exchange, and the issuance of the second virtual prepaid card. Cryptocurrency money transfers, as well as withdrawals from bank accounts or using wire, are also charged, but these are really low.
Accepted Currencies
Virtually all fiat currencies are accepted when transacting with this solution, so you can always use euro, Swedish krona, Canadian dollars, UK pounds and Australian dollars, for instance, to transact with it.
However, we mentioned that you can also transact using cryptocurrencies. Some of your options include Bitcoin, Ethereum, Litecoin, Bitcoin Cash and Ripple. Brand new or new trending digital currencies are constantly being added to the list, so you can rest assured that you'll get the most enhanced solution if you choose to use it as your online casino payment method.
Customer Support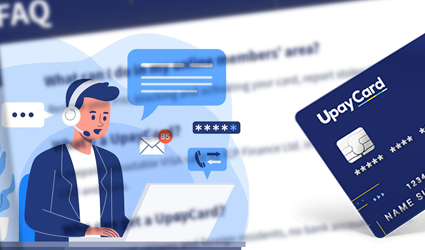 As an amazing global solution, available to anyone across the world, UpayCard, first and foremost, allows you to change the language when you visit its official website. You have several ways to get help if needed, such as visiting the informative pages or simply going to the FAQs section on the site.
If you cannot find the answer to your question, you can always send its Customer Support team an email or try their Support line. There's also a Contact button where you could ask for assistance on-site, by providing your first and last name, phone and email. Finally, there's also a WhatsApp button on the left bottom corner of the screen, to get in touch with the Support team directly.
Conclusion
There's no doubt that UpayCard is an incredible solution to use as an online casino player. It is global, it facilitates money transfer with both fiat and cryptocurrencies, it can be used as both a prepaid card and an eWallet, and it charges only basic transaction costs. The best part is, it is available across a number of online casinos, so it is easily accessible to you regardless of where you're from.
Therefore, if you're looking for a solution that is safe, regulated by the FCA, offers easy payments in many fiat and digital currencies, is accepted across many online casinos, make sure you consider UpayCard as your number one choice.
FAQs
Are withdrawal fees big with UpayCard?
Most of the withdrawals with this solution will be free of charge, believe it or not. If you wish to cash out your winnings with a direct bank transfer, though, as an EU citizen, you'd need to pay €10, while as a non-EU citizen a €25 fee.
Is this a mobile-optimized solution?
Sure! You can easily access its official website via your mobile device and use all of its services in this way. But, there's a dedicated UpayCard app that you can also use, for fast and easy access and safe transactions, which you can download for free on any smartphone or tablet.
Is it easy to transfer money from the eWallet account to the prepaid card?
Yes, as a matter of fact, it is incredibly easy. All you have to do is log into your eWallet account, click on the From Account to Card tab on your profile, and specify how much you'd like to transfer!
What are some of the other currencies I can use?
In addition to the currencies mentioned, you could also use the South African rand and Israeli new shekel, among others.
How can I check the balance on my prepaid card?
As soon as you purchase your card and load money on it, you will instantly receive an SMS containing a link where you could check your balance and perform other actions.
SHOW MORE
&nbsp
Online casinos accepting UpayCard as a payment method
Loading...
There are no available casinos for requested criteria.

We're showing casinos that accept UpayCard restricted by your country. To remove that condition click here
Something went wrong. Please try again later.