Online casinos accepting players from American Samoa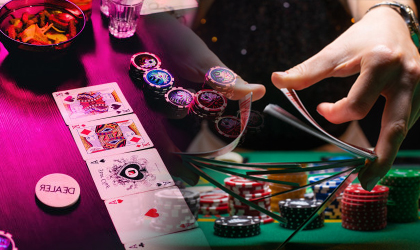 There are countries around the world where gambling has never been legal nor regulated, for one reason or another. While in most cases, it is due to religious reasons, in others, governments simply don't want to get involved with it at all.
American Samoa is, for instance, a territory that has never seen the arrival of land-based casinos. Gambling is by far illegal in American Samoa, mainly because it is an unincorporated US territory. As such, US gambling laws apply in the territory as well.
One such law
… that forbids the transportation of gambling devices across US states is the Johnson Act, which was amended with the Gambling Devices Act. This Act prohibits the import of gambling devices in American Samoa, such as, but not limited to, roulette wheels and slot machines.
Therefore, no land-based casinos have ever existed in the territory. Citizens interested in playing in land-based casinos would have to travel to other destinations to gamble. It is strange, because in most tourist destinations, gambling is legal, at least for the tourists, and while American Samoa is a paradise island really appealing to tourists, it has not ever granted these tourists the chance to participate in casino gambling.
And even though many propositions for cruise ship casinos and land-based have been made, to date, all have been rejected.
Not all hope is lost…
… though. American Samoan citizens still have the chance to play bingo. And while there are no actual bingo halls, bingo players have the chance to play on the street and in front-yards. Of course, there's a catch. All profits from such games do not go to the winner, but to charities, schools and churches in need. The prize is often not even monetary, but it comes in the form of food products, to be shared with those in need.
As such, the bingo events in American Samoa are not considered gambling, but charity events, and are therefore permitted in the territory.
The federal law in the US allows some form of sports betting, so American Samoan players can enjoy placing bets on pari-mutuel betting on horse racing.
In addition, American Samoan players have access to the National Lotto of the Independent State of Samoa, even though the territory itself offers no national lottery of its own. This is a 7/39 lotto game.
Best Online Casinos for American Samoa
Casino
Highlights
Cashout
Bonus
View Details
Loading...
There are no available casinos for requested criteria.
Something went wrong. Please try again later.
Legal Online Gambling in American Samoa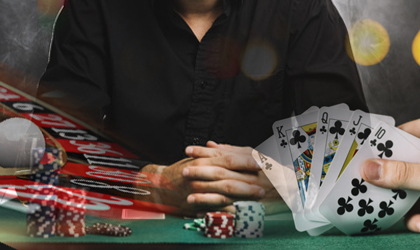 As you probably assumed, since gambling in American Samoa is illegal, so it is online gambling. In fact, in addition to the Johnson Act, there's another relevant law that applies in the territory.
The Unlawful Internet Gambling Enforcement Act 2006 (UIGEA), while not explicitly forbidding online gambling, it forbids online transactions between players and online gambling service provides.
In fact…
… go to any top online casino, to its Terms and Conditions page, and you will see that American Samoa is among the restricted countries. This is because every operator knows how tight the online gambling rules as stated by the UIGEA are, and they don't want to get their hands dirty.
However…
… there are still legit online casinos that accept players from American Samoa. Players determined to get access to such casinos will find a bunch to join. The thing is, since no VPN or IP address blocking was ever introduced by the authorities, some operators still target the market and allow players to join.
Now, the thing is, players have the chance to join online casinos but they need to be aware of the law that forbids online transactions to and from online casinos.
Luckily…
… there are ways players can find to go around this law, if wishing badly to join online casinos, keeping in mind that gambling and online gambling in the territory is illegal. As far as the enforcement goes, no reports have been found that say in which way the authorities punish those that have participated in gambling or online gambling. Therefore, as long as the online transactions problem is solved, American Samoan players can enjoy online gambling to the fullest.
American Samoa Online Casinos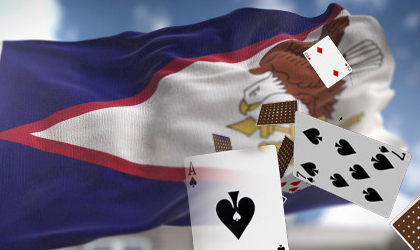 The online casinos American Samoan players can access are international online casinos. These casinos, as their name implies, are casinos that offer their services to players from all around the world.
So, an American Samoan player would naturally ask themselves: how can I be certain the casino I'm about to join is a safe one for me to join? And that's a totally legit question.
Playing from a region where online gambling is illegal, American Samoan players would wonder whether they could ever play at an online casino that will protect them as players.
Gambling regulators…
… though, are the ones that make sure any player in the casino is treated with fairness and respect. And thankfully, there are several jurisdictions you can trust to do so. Throughout the years, the online gambling industry has evolved a lot, and the ones that put a stop to wrongdoings are the regulators.
The UK Gambling Commission, to date, holds the status of one of the best online gambling regulatory bodies. The UK has always been open to gambling, both land-based and online, and therefore, its regulatory body makes sure these activities are done in the perfect order.
Another regulator you can trust is the Isle of Man, followed by the Malta Gaming Authority. And while the Government of Curacao has licensed many operators during the past few decades, players do not trust it, so make sure you avoid casinos licensed by it.
A far as the offering goes…
… international online casinos make sure to shower you with choices, be it games, payment options or promotions. You can rest assured the offering will be top-notch, creating a gaming experience for you as you've never experienced.
And in terms of security…
… you can trust those sites that implement SSL encryptions. The encryptions are important, as they encode the communication between you and the casino. This means that all your personal details and transactions are perfectly impenetrable by third-parties. Great SSL encryption providers include DigiCert, VeriSign and SECTIGO or COMODO.
Casino
Slots
Roulette
Blackjack
Video Poker
Rating
Loading...
There are no available casinos for requested criteria.
Something went wrong. Please try again later.
Games at American Samoa Online Casinos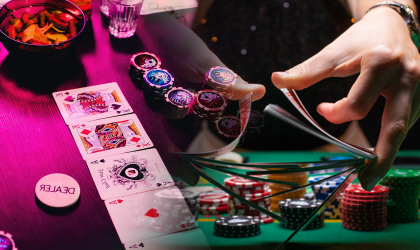 Even though some sort of bingo, lotto and betting on horse races is allowed in American Samoa, its citizens have never experienced the thrill of casino games. Therefore, whichever online American Samoan players choose to join would be a great choice, since most casinos nowadays provide titles from all games' categories.
The games selection…
… can offer a combination of game categories or focus on providing only titles from one game type, which is really rare. There may be online casino sites that offer slot games alone, but usually, scratchcards and instants are offered there, too.
Most online casinos…
… though offer games by many developers, and these developers create games from many categories. Therefore, you should expect to find some of the following games categories in online casinos' portfolios:
The games offered in international online casinos are powered by some of the world's leading software developers. Major names such as BetSoft, NetEnt, Pragmatic Play, Evolution Gaming, Endorphina and Microgaming are found on the list of software providers at international online casinos, therefore, American Samoan players not only get access to online casino games, but they also get access to the world's most popular online casino games.
The Best Live Casinos in the
Best Reviewed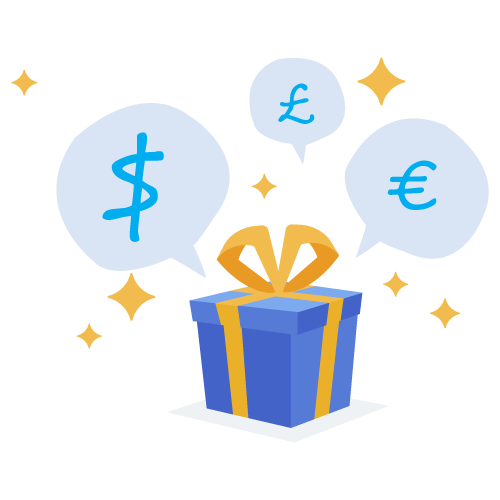 Casino
Rating
Interesting Games
Highlights
Casino Bonus
Loading...
There are no available casinos for requested criteria.
Something went wrong. Please try again later.
Mobile Betting
 Given the fact online gambling is illegal, by default, mobile gambling is illegal, too. Mobile gambling is actually gambling online via mobile devices, so you would think that it is not an option for American Samoa players.
However, since American Samoan players can still access some international online casinos, it means they can also play online casino games on their tablets and smartphones.
Many Android casinos …
… exist on the internet today, so whether you have the latest Samsung or Huawei tablet or smartphone, you can use it to access the greatest online casinos. If you're an iOS user, you can also enjoy online casinos which are optimized for mobile play on iPads and iPhones.
In addition…
… there are such online casinos that have developed an app to provide players with the quickest access to their favourite online casino games. These apps allow players to navigate more easily and access the casino problem-free, within seconds.
American Samoa Online Banking & Casino Payment Methods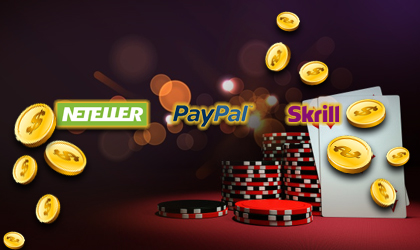 As mentioned in the beginning, the UIGEA forbids online gambling-related transactions. This, on the other hand, limits players who want to gamble online from depositing and withdrawing at and from online casinos.
Credit cards like VISA would be impossible to use, as would debit cards and bank transfers, and any other method even remotely connected to your bank account.
eWallets and cryptocurrencies…
… though, are another subject. You can freely use eWallets to gamble online because the money you're sending and receiving is done through them. Sure, you use the bank account to fund the eWallet account, and sure you send the money from your eWallet to your bank account to cash it out, but that's about it. No one can trace where the money came from.
In addition, since there are no current laws that regulate the use of cryptocurrencies in the USA, gambling with cryptocurrencies in American Samoa is also a possibility.
Therefore, the following are some of the payment methods you can use to play online:
FAQs
What is the gambling age in American Samoa?
- Considering gambling is not allowed in the territory, no gambling age has ever been specified there. To join online casinos though, you have to be at least 18 or older. The age limit in some casinos goes up to 21.
How can I know whether a casino accepts Bitcoin?
- There is usually a list of payment methods available at online casinos, either in the Banking or Deposit/Withdrawal page. You can check whether the cryptocurrency is accepted there.
Can I be sure the games I'm playing are not rigged?
- Online casino games these days are thoroughly and frequently tested for fairness by respected auditors such as iTechLabs, eCOGRA and TST. If your casino has their logos displayed at the bottom of the homepage, you can rest assured the games you're playing are 100% fair and random.
How long do cashouts with eWallets take?
- Deposits and withdrawals with eWallets are instant. However, it will take some time for that money to reach your bank account, though, from 24 hours to several business days.
Must I download an app if available?
- No. Downloading an app is completely optional. You can download an app if you want to get quicker access to your favourite games, but it is not obligatory to do so.
Which browsers can I use to access online casinos?
- Most online casinos perform perfectly on any browser. Usually, they recommend the use of Chrome and Mozilla Firefox, although many players also use Microsoft Edge and Safari.
How to know if American Samoa is a restricted country or not?
- As mentioned, you can check the restricted countries list in the Terms and Conditions. But if you're trying to join a casino, and American Samoa is indeed restricted in it, the casino won't let you continue with the registration process.
Is Samoa a language option at online casinos?
- It is unlikely to find many online casinos where Samoa is an option, but you may find one that can be translated into other languages. Nevertheless, English is the language available in all online casinos, so you're covered in terms of languages.
Is the US dollar accepted in all international casinos?
- If not in all, the US dollar is accepted in the majority of online casinos. It is a worldwide used currency, so you shouldn't expect problems with its availability in online casinos. 
Can American Samoan players participate in promotions at online casinos?
- American Samoan players, as long as they are allowed to join an online casino, have the same rights as other players do, so yes, they are allowed to claim bonuses and participate in promotions.