Online casinos accepting players from Djibouti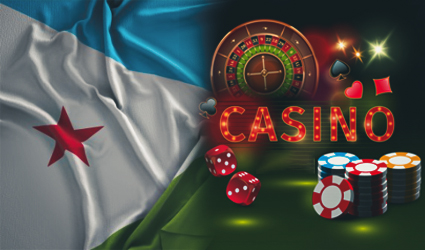 There's no doubt that online gambling is an activity enjoyed by many. While some players are allowed to gamble in their own country, where there's a regulated gambling market, others are forced to visit tourist destinations in order to play a round or two of their favourite games. 
This especially goes for Islamic countries, countries where their population follow Islam, where gambling is by default forbidden, as that's what is written in the Quran. 
Djibouti is an Islamic country…
… and normally, you would assume that gambling on its territory is illegal. The Quran states that Muslims must not participate in gambling nor rely on luck to gain wealth, but it is also unlawful for them to do it for recreational purposes. Muslims need to earn a living by serious, honest work. Therefore, maisir or gambling is strictly forbidden to them. 
However, even though Islamic laws…
… state so, Djibouti is still a country with some gambling forms regulated. In fact, there's a Penal Code which implies that gambling establishments, casinos included, can be authorized. The Code says that it is punishable with a fine of 10,000 Djiboutian francs if someone operates a gambling establishment without authorization. This, on the other hand, implies that the country does authorize gambling establishments. But it does not strictly say whether locals are allowed to visit them and gamble there. 
There are three licensed casinos…
… in the country, located in the same-named capital of Djibouti. Two of them only allow gambling for tourists, while it is unknown whether the third one also allows locals. Whether it does or doesn't, it looks like it is up to the local citizens to decide whether they'll stick to their Islamic teachings and principles, or they'll choose the gamble if they want, even for recreational purposes.
As far as the games allowed go…
… uncertainties appear here as well. The three casinos that operate under the 2006 license are only supposedly licensed only for slot machines, however, rumours are, they also have roulette tables there. The third casino we mentioned, Aden Bay, is known to organize live poker games and tournaments, but that's all. It seems like other game types are completely excluded. Therefore, as ag citizen of Djibouti, you would probably have only two forms of casino gambling to enjoy, if you're willing to forget about the Islamic laws and respect the ones implemented by your country. 
The lottery is the only…
… actual form of gambling mentioned in the Penal Code, meaning it is regulated and can be conducted with the proper license. A lottery was launched in the country in 2015, with prizes including computers, trips to an exotic destination and a luxurious car. 
Best Online Casinos for Djibouti
Casino
Highlights
Cashout
Bonus
Loading...
There are no available casinos for requested criteria.
Something went wrong. Please try again later.
Legal Online Gambling in Djibouti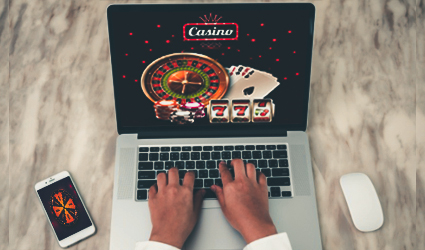 It is not that difficult to assume that since land-based gambling is illegal for Muslims, so is online gambling. When it comes to the country's laws, online gambling is not specifically mentioned in the Penal Code. Technically, it should be semi-regulated, just like the land-based activities are, but the government has made no efforts to monitor it or issue licenses for online casinos. 
On that note…
… there are no reports of the government ever taking steps against players or operators involved in online gambling, contrary to the fact that it punishes those involved in illegal land-based gambling. Therefore, it is safe to assume that those citizens who want to engage in online gambling are free to do so. Of course, you have the fact that the Islamic laws forbids all kinds of gambling, so if a citizen from Djibouti, you would still be at a crossroad, weighing in whether to respect your country's or your religion's laws. 
Should you be willing to gamble online… 
… though, you should know that you can do so, even though there are no online casinos legally licensed to offer online games to players in your country. You can always visit international online casinos, and enjoy far more games than just slots, poker and roulette. 
Casino
Slots
Roulette
Blackjack
Video Poker
Rating
Loading...
There are no available casinos for requested criteria.
Something went wrong. Please try again later.
Djibouti Online Casinos
It is evident from what you've read so far that you won't find an online casino licensed in your country. Djibouti has made no efforts to specifically mention online gambling in its laws, nor regulate it properly and allow for online casinos to apply for a license to operate in the country. However, you do have the chance to join international online casino sites. These are not blocked by the country, so you can join one whenever you want. 
But, in order to find a proper casino to join…
… you should make sure the operator is still licensed by a different jurisdiction. This would put you in advantage since if the casino needs to abide by that jurisdiction's rules, it would keep you safe and protect you just like it does for the citizens of that jurisdiction. If you join a casino licensed by the UK Gambling Commission, you'll enjoy all the benefits UK players enjoy. Licenses by the UKGC, the Malta Gaming Authority, the Isle of Man and Alderney Gambling Control Commission can all guarantee to you that you will be treated with respect at the casino site. 
Make sure you also investigate…
… whether the casino has other certificates, like the ones for security, SSL encryption certificates, and the ones for randomness, Seal of Approval certificates by the likes of iTechLabs or TST, which guarantee that your gambling time at the site would be completely safe and random. The SSL encryption certificate guarantees that your gambling on the site is encoded and the Seal of Approval by third-party auditors guarantees that the games you'll be playing will be completely fair and will only generate random results, as they are running on a checked and approved Random Number Generator.
Games at Djibouti Online Casinos
As mentioned, the three known forms of gambling allowed in your country are slot machines, roulette and the lottery. Yet, it is still fairly uncertain whether you're actually allowed to visit land-based casinos and enjoy them. What we're certain is that online gambling is not specifically mentioned in the Penal Code, therefore, that's the perfect loophole you need in order to engage in the activity without worrying about breaking any of the country's laws. 
The choice of games at the online casino…
… you choose to join would be something else. You will see that not only will you get access to online versions of roulette and lottery, but you'll also find all kinds of slot machines to choose from. Megaways slots, Live Slots, progressive jackpot slots, classic slots… They will all be at your disposal. But so many other game types. 
The following are some of the basic game types you should expect to find at an online casino:
These are, as mentioned, only the basic forms of games you'll find, but trust us, you'll find many different variants and versions of them. 
You will also be amazed… 
… by the fact how many developers of casino games exist today. Legends like Microgaming, Playtech, Evolution, Big Time Gaming and NetEnt have created the most incredible games with innovative features, exciting mechanics and game concepts. These are also the names most frequently found across international online casino sites because they have the largest fan bases. Therefore, as long as you find a casino powered by at least one of them, make sure you hold on to it, as you will be seeing brand new game releases each month!
The Best Live Casinos in the
Best Reviewed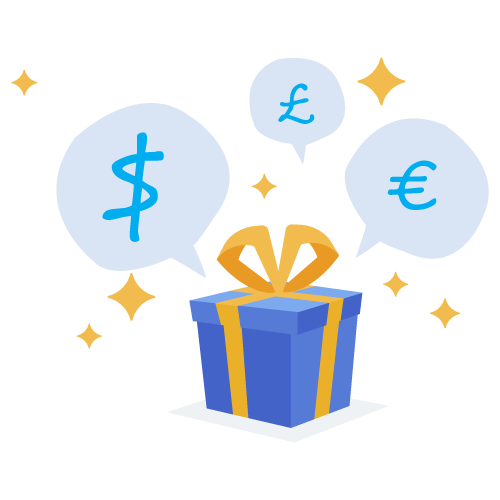 Casino
Rating
Interesting Games
Highlights
Casino Bonus
Loading...
There are no available casinos for requested criteria.
Something went wrong. Please try again later.
Mobile Betting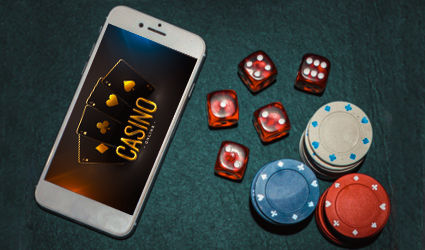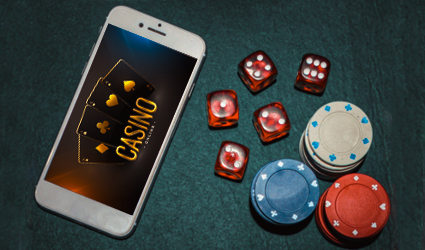 That loophole when it comes to online gambling is an advantage you can use to enjoy mobile gambling. Online gambling is slowly shifting towards mobile devices, as smartphones and tablets are getting "smarter" and more improved each year, allowing people to do exactly the same things on their mobile devices as they already can on their desktop devices. 
Developers continue creating mobile games…
… and operators continue improving and optimizing their sites for mobile play. Therefore, all players need to do is join their favourite online casino via their chosen mobile device, and enjoy gambling on the go whenever they want, wherever they go, as long as they have access to the internet. If you'd like to try it, you can do so, but remember to do it privately, so that you don't get into any unwanted trouble.
Djibouti Online Banking & Casino Payment Methods
Avoiding the use of traditional banking methods would be the wisest thing for you to do if you want to start gambling online. That means that credit cards, bank transfer, debit cards, or any other solutions closely tied to banks are off the table. 
The safest way to transact across online casinos…
… is to use alternative payment methods. These include eWallets, cryptocurrencies, mobile payments, prepaid cards and eVouchers, among other solutions. Using alternative solutions, your casino transactions won't ever be recorded on your card or bank statement at the end of the month, so you won't risk getting caught gambling online. Sure, there's the loophole you can use in your advantage, but it is better to be cautious than get into unnecessary troubles. 
The following are some of the payment solutions you can freely use:
Before you choose the one to use, though, make sure you check whether it is a method available in your country. Some come with country restrictions, therefore, won't accept users from Djibouti.
FAQ
1. How can I be certain the international online casino I choose accepts players from Djibouti?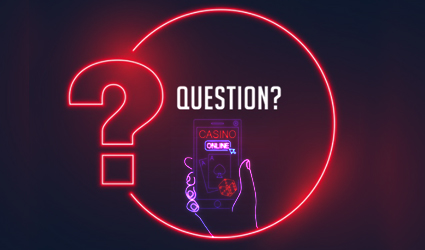 The list of restricted countries at an online casino is usually found in the Terms and Conditions page or the FAQs page. Explore these pages and if no info is found, try joining the casino. If players from your country are not accepted, you won't be able to complete the registration. 
2. Is it possible for Djibouti to regulate online gambling?
That's highly unlikely. The country has made no efforts whatsoever to regulate online gambling so far, therefore, do not have your hopes up. 
3. Are Djibouti players eligible to claim bonuses at online casinos?
Sure. Once you join an online casino, meaning if the casino accepts players from your country, you are eligible to claim any bonus available, unless it comes with specific country restrictions. 
4. Will I find many casino sites that support Arabic?
As a matter of fact, there's a fairly decent number of casinos that support Arabic, especially those targeting Arabic-speaking players. But if you cannot find one that does, you will most certainly find one that accepts French, as it is one of the most widely-spoken languages, frequently supported across online casinos. 
5. Are there many casinos that offer Customer Support in French?
Casinos that support French usually also offer Support in French, as this is one of the mainstream languages. International casinos make sure to provide Support in French, to attend to their global player base best. 
6. Could I possibly see the list of payment methods before I sign up at an online casino?
Yes. Most casinos will display at least the logos of the most frequently used solutions if not all. Plus, they will offer a page dedicated to the banking methods, so you shouldn't have a problem inspecting that page before you sign up at the casino. 
7. What is the age limit across online casino sites?
This depends on where the casino is based. If in Europe, for instance, the age limit would be 18 or older. If in the US, for example, it would be 21 or older. 
8. Is the Djiboutian franc an accepted currency across many casino sites?
You will notice that many casinos accept all worldwide-applicable currencies. But at the end of the day, whether the Djiboutian franc would be your option for depositing and withdrawing would depend on the payment method you choose. 
9. If I choose to play on my smartphone, will I need to download software?
If you want to, many online casinos offer dedicated casino apps that you can download. But downloading the app is not mandatory, so if you want to, you can just join the casino via your mobile browser, without downloading software. 
10. Will I be prosecuted if caught gambling online?
As mentioned, there's a loophole in the Penal Code, as it does not mention online gambling at all. Therefore, legally, there won't be any grounds for you to be prosecuted for gambling online, but still, if you do, do it cautiously, just in case.