Online casinos accepting players from Cocos (Keeling Islands)
Gambling is an activity enjoyed by residents of many countries. Some countries have duly regulated and legalized gambling, for their citizens' safety, while others have not, but are facing a lot of illegal gambling activities within their borders. 
Australia belongs in the first category of countries. It has ensured to legalize and regulate gambling within its borders, and have control over operators and players' well-being. 
But the thing is…
… only some forms of gambling are allowed in the country, and in some states and territories. And, players from the country are pretty much restricted when it comes to engaging in gambling. Gambling regulation is mainly under the jurisdiction of individual states and territories, even though the Commonwealth has some control over it. 
… is a territory of Australia that doesn't have legal casino establishments across theislands. It is a country that thrives in tourism and wants to keep it like that. Even though by the laws of the country, it is allowed to have land-based casinos, as long as they are licensed, it looks like it wants to keep it low and focus on its tourism instead. 
When it comes to online gambling, however, the matter is different. While residents of the Cocos (Keeling Islands) are not able to visit land-based casinos, they are able to visit online casinos. Stay with us to learn how. 
Best Online Casinos in Cocos (Keeling Islands)
Casino
Highlights
Cashout
Bonus
Loading...
There are no available casinos for requested criteria.
Something went wrong. Please try again later.
Legal Online Gambling in Cocos (Keeling Islands)
Australia was actually one of the first nations…
… to consider legalizing internet gambling in the late 1990s. However, concern regarding the widespread use of pokie machines reported in the 1999 Productivity Commission Report influenced its position. In 2001, therefore, it introduced the Interactive Gambling Act. This Act prohibited Australian operators from offering eGaming, meaning games like bingo, casino and poker to customers located in Australia and its territories. Sportsbetting was exempted from this, and this is the only activity that islegal with licenses available from state/territory bodies. 
Moreover, the law says that...
… it is illegal for operators to be offering interactive gambling services to Australian players. So the situation is a bit complex. There can be Australian operators offering online gambling services to players outside of the country, but not to Australian players themselves. 
And since Cocos (Keeling Islands) is a territory…
… in Australia, it adheres to the Interactive Gambling Act 2001. Therefore, as a player from the Cocos (Keeling Islands), you cannot legally play at sites based in your country. Which is funny, because you do have access to international online casinos. Even though offshore online gambling platforms are not supposed to serve Australian players, and the country tried to tighten the laws and restrict illegal offshore wagering, these restrictions have never had an effect. 
There are no regulations…
… that would actually make it illegal for you to participate in any form of online gambling, as long as you do it at a site that is not based in your country. Therefore, you can access online casinos based in other countries without worrying about breaching any law. As said, the laws about online gambling in your country are complex, but that goes in your favour, as you could interpret them however you want. There are no reports of anyone, even being prosecuted for gambling online, so if you decide to do it on a licensed offshore site, you would greatly enjoy the experience. 
Cocos (Keeling Islands) Online Casinos
There are online casinos based in…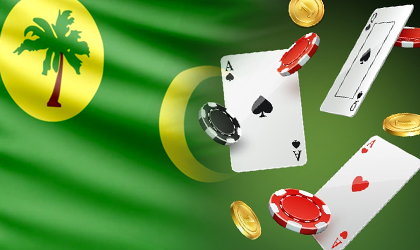 … the Cocos (Keeling Islands), however, those sites are not available to Australian players, therefore, for players from the islands. If such a player, you should turn to international online casinos. International online casinos make sure to accept players from all across the globe, players who have access to them. And since you have access to them, as the territory has not blocked access to such sites as of yet, you can freely join any offshore online casino that you want. 
Keep in mind…
… though, to choose a licensed site. Even though you cannot legally participate in games on sites licensed by your country, that doesn't mean that you should avoid the license matter. Licensed online casinos are safe casinos. They comply with the rules of a respective jurisdiction, and as such, must treat all players, regardless of their country of residence, with the same respect. So, the best option for you would be joining sites licensed by the Malta Gaming Authority, the UK regulator, and the Gibraltar Gaming Commissioner. These are some of the best regulators, ensuring that all of their licensees are complying with all player protection rules, Know Your Customer protocols and all anti-crime-related laws. 
You should also look for…
… sites that, in addition to a proper license to operate, offer other certificates to prove their reliability. For instance, a certificate by GLI, iTechLabs, TST Certified, or preferably eCOGRA, guarantee to you that the site you'll be joining is one that offers fair gambling. These are the auditors, the independent but accredited third-party auditors that make sure all the games offered at the casino are safe and random, providing players with fair game outcomes. This is important because, as you would probably be playing for real money, you'd like to have fair and random results. 
Casino
Slots
Roulette
Blackjack
Video Poker
Rating
Loading...
There are no available casinos for requested criteria.
Something went wrong. Please try again later.
Games at Cocos (Keeling Islands) Online Casinos
While players…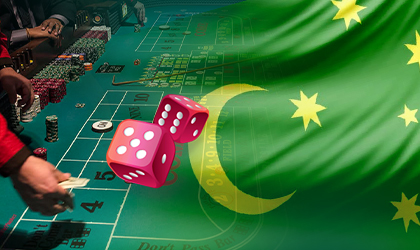 … cannot legally access games at casinos licensed in your country, as such a player yourself, you have access to a wide variety of game types across international online casinos. International online casinos are known to provide various game types, innovative games, that would appeal to any player, from anywhere across the world. That's why the choice is absolutely huge. 
In addition to classic online games like blackjack, roulette, baccarat, poker and online slots, you can get access to many other games that you won't normally find across land-based casino floors. The following are just some of them:
The thing is, these games are attractive to players as they are developed by some of the greatest names in the online gambling industry. They are created by names that are constantly designing new concepts, including new ideas and innovative features to make the games as appealing as possible, and as rewarding as possible. Some such developers you should look for across online casinos are Evolution, Pragmatic Play, Playtech, Yggdrasil, Play'n GO, among others. Should you find a site that offers games by at least one or more of these exceptional developers, you should expect to get an incredible online gambling experience. 
The Best Live Casinos in the
Best Reviewed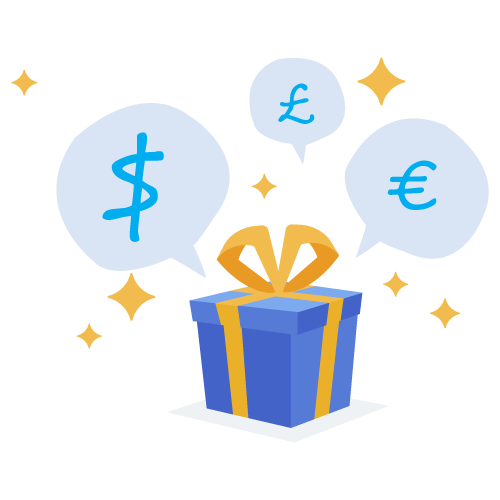 Casino
Rating
Interesting Games
Highlights
Casino Bonus
Loading...
There are no available casinos for requested criteria.
Something went wrong. Please try again later.
Mobile Betting
Players from all around the world…
… have shown their preference for playing casino games on their mobile devices over desktop devices. Sure, playing games on a desktop device, with the big screen, may feel better, but having the games on your mobile device, at the palm of your hand, everywhere you go, is way more convenient. 
That's why developers…
… make sure to design their games in HTML5 so that they are perfectly compatible with mobile devices, any mobile device, regardless of whether it uses Android or iOS operating systems. Operators, on the other hand, ensure to optimize their sites for mobile play. They make sure their sites are optimized enough to be easily navigable via any smartphone or tablet, to offer shortcuts for better mobile use, and of course, to allow players to play any game they have on the desktop site via their mobile device. 
With that in mind…
… it should come as no surprise to you to learn that mobile gambling is an ever-increasing trend. More and more players are discovering the beauty in its convenience and are preferring playing on a mobile device instead of a desktop one. 
Cocos (Keeling Islands) Banking & Casino Payment Methods
Considering you cannot…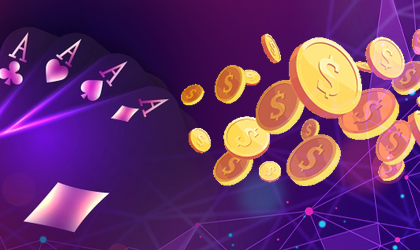 … legally access online casinos, but you have to take a chance when playing from the Cocos (Keeling Islands), you should use payment methods with precaution. The thing is, even though there are no reports of players ever being punished or prosecuted for gambling online when choosing a method to use to fund your account and cash out your winnings, make sure you choose one that is not tied to your bank account. That way, your transactions won't enter your monthly bank statement, and no authority could see that you've been making casino-related transactions. So, credit and debit cards like MasterCard and VISA, and direct bank transfers are out of the question for you. 
You should consider…
… using solutions like eWallets, which are excellent because you can make both deposits and withdrawals with them, or you can use prepaid cards, gifts and vouchers for funding your account, and cryptocurrencies for cashing out your winnings. 
In the following list, you will find some solutions that are particularly popular in Australia, both mainland and its territories, Cocos (Keeling Islands) included, but you will also find globally-used methods, which are perfectly safe and secure for you to use across international online casino sites:
You could explore other options, as well, as it suits you, but these are some of the tested, approved and popular solutions across casino sites that accept players from the islands. 
FAQ
1. Is it possible to find a casino that supports Malay English?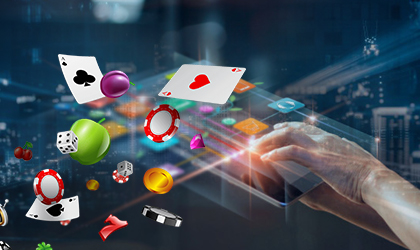 That would be highly unlikely but not entirely impossible. Believe it or not, there are all kinds of operators, wishing to attend to their target group of players, so if you find a casino targeting players from the Cocos (Keeling Islands), it may support the Malay English. 
2. Do all international online casinos accept the Australian dollar?
Most, if not all, online casinos offer the Australian dollar, especially casinos targeting Australian players. The Australian dollar, along with the US and Canadian dollar and the euro are almost always accepted. 
3. Which is the most popular solution to use for deposits and withdrawals for players from my country?
The most popularly used payment methods across Australian-targeting online casinos are Neosurf and POLi, so they probably are for Cocos (Keeling Islands) players, as well. 
4. Should I expect to receive a Customer Support service when playing at an online casino site?
Without a doubt. All online casinos give players a way to communicate with their Customer Support agents, be it via Live Chat, on-site form, email or phone, so you should have no problem in this aspect.
5. What is the gambling age limit at online casinos?
This depends on the casino, ergo the country where the casino is based. While the gambling age limit in most countries is 18, there is a number of countries where the minimum gambling age is 21. So, you will find casinos that accept players who are 18 years old or older, or 21 years old or older. 
6. How can I know whether a casino accepts players from the Cocos (Keeling Islands)?
Make sure you check the Terms and Conditions page first. Country restrictions, limits and other legal things are found on this page, usually. If that doesn't help you, simply start registering, and you'll see whether players from the islands are accepted. If not, you won't be able to sign up.
7. Do casino apps exist and must I download them if I want to play from my mobile device?
Yes, most leading online casinos offer casino apps. But that doesn't mean you are obliged to download them. Casino apps are strictly optional, so you can decide not to download an app and play at a casino via its mobile-optimized site. 
8. Should I expect online gambling to be legally allowed to players from the islands any time soon?
Probably not. Gambling laws are already too complex in Australia and Cocos (Keeling Islands), so unless there are some major amendments to the Interactive Gambling Act, you should not expect anything to change any time soon. 
9. Where can I find the list of payment solutions available at an international casino site?
The logos of the accepted methods are usually found at the bottom of the homepage, but if you cannot find them there, look for pages labelled Banking, Payment Methods, Deposits/Withdrawals or Cashier. 
10. Will I be able to claim bonus offers and participate in tournaments across online casinos?
Sure. All players, across all online casino sites, are eligible to claim bonuses and promotions. Except in cases when the operator restricts an offer to some group of players only. Nevertheless, you should always have at least one offer you can claim, regardless of anything, at least the Welcome Bonus offer.