Online casinos accepting players from Burkina Faso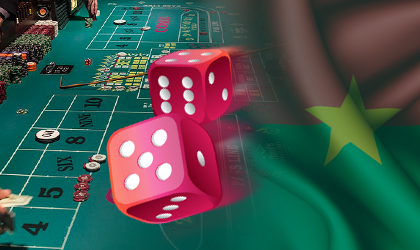 As you may as well know, gambling is not legal in all countries across the world. There are some countries that strictly prohibit it and don't want any involvement in it. But there are those that have embraced it and allow their citizens to participate in games of luck, as it suits them, in a controlled environment. 
And although…
… most of the countries in South Africa have legalized it, the same does not go for West African countries. But Burkina Faso is one of the countries in West Africa that allows its citizens to gamble. Most forms of gambling are legal in the country. But considering it is one of the poorest countries on the continent and the world as a whole, most of its citizens cannot really afford to gamble.
Lottery and sports betting... 
… as well as horse racing betting are legal, under the monopoly of the Loterie National Burkinabe, which is the national lottery in the country. Slots and casino gambling are also allowed, as are other games of chance. These are all activities regulated by the proper regulator and laws, implemented throughout the years. 
In accordance with the Gambling Law in 2008…
… all operators interested in opening a casino establishment need to obtain a gambling license. Since the gambling activities are overseen by the Ministry of Finance, operators must apply for a license and pay a fee of around $9,000. With the license, they are allowed to provide players with blackjack, poker, roulette and slot machines, but a specific number of games can be present in the licensed casinos. 
Slot machines… 
… are actually regulated separately by the 2014 Decree number 347. Operators can get a license of up to 5 years to offer slots. As far as the number of casinos available in the country, it is rather small. Real casinos are only three, located in Ouagadougou, the capital, although other gambling establishments can be noticed within its borders. 
Best Online Casinos for Burkina Faso
Casino
Highlights
Cashout
Bonus
Loading...
There are no available casinos for requested criteria.
Something went wrong. Please try again later.
Legal Online Gambling in Burkina Faso
Due to the poverty in the country…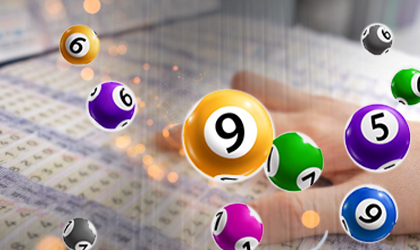 … there's low internet penetration in Burkina Faso. Maybe that's the reason why the country doesn't even mention online gambling in its laws. There's no explicit mention of online gambling in the Gambling Law 2008, nor the one in 2014. Since only around 10% of the population actually has access to the internet, online gambling activities are not even that important, nor popular.
In theory…
… if online casino operators would like to operate in the country, they would have to apply for a license. Offering casino games without a license, offline or online, is illegal, therefore, an operator would have to have a license. But, to date, no online operators have applied for a license. So, you would not be able to find an online casino based in Burkina Faso and licensed by its Ministry of Finance. 
However…
… that doesn't mean that you would be doing something illegal if you joined international online casino sites. Although not holding a license from Burkina Faso, international online casinos hold licenses by other jurisdictions, so technically, you could play at a safe site without breaking any laws in your country. Due to all of this, most online casinos that you come across accept players from Burkina Faso, so you shouldn't have a problem finding one to join. That is, if you could get access to a stable internet connection. 
Burkina Faso Online Casinos 
Should you get access to the internet…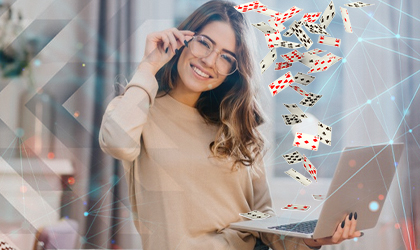 … you can effortlessly join an online casino based in another country across the world, and enjoy a problem-free online gambling experience. It's quite simple; the laws in Burkina Faso do not mention online gambling and you can use this loophole to your advantage, and actually legally participate in all types of online casino games. 
The good news is…
… that you will find hundreds and hundreds of online casinos that accept players from the country, and give them access to all the things other global players have access to. But first things first, you need to recognize a legit from a rogue international online casino site, just to be safe. Legit online casinos hold licenses by trusted jurisdictions, as mentioned. If you find one that is licensed by the Swedish regulator, Gibraltar, the UK Gambling Commission, or the Malta Gaming Authority, you can consider joining it. 
Before you do…
… though, make sure you check for other certificates the casino holds. If it has the seal of approval by the likes of eCOGRA, TST, GLI, or iTechLabs, you can rest assured that the casino will provide you with fair games and reasonable terms. If it is protected, with an SSL encryption, it means it will encode the communication between you two and will keep your personal and banking details safe from third-parties.
A final word of advice…
… when it comes to choosing an online casino to join is: check its games, payment methods and promotions options. Leading online casinos give you a bunch of choices for each of these important segments of your online gambling experience, so unless you find one that would offer all of them, keep on searching.
Casino
Slots
Roulette
Blackjack
Video Poker
Rating
Loading...
There are no available casinos for requested criteria.
Something went wrong. Please try again later.
Games at Burkina Faso Online Casinos
As a casino player from Burkina Faso…
… you already have access to most forms of gambling at land-based establishments. But let us tell you that a whole new world will appear in front of you when you get access to online casinos. Sure, online casinos also offer slots, roulette, blackjack, poker, sportsbetting and horse race betting, but they offer so many other types of games. They offer blends of two or more types of games, they offer unique games and as of a decade ago, they also offer Live Dealer games. 
The following are just some of the games you will come across at international online casino sites:
These are some of the types of casino games you'll find across online casinos. And these are all games developed by some of the most brilliant developing studios, popular on a global level. Each online casino player recognizes the names of Evolution, NetEnt, Microgaming, Pragmatic Play, to name a few. These are all popular names because they have created some of the most revolutionary, innovative and engaging games, gaining players' attention the minute they're released. 
And these games…
… are all fair and random, if that's what you're concerned about. They are all running on a Random Number Generator, a device which uses an algorithm to generate only random results, hence, fair game outcomes. Therefore, you can rest assured that your gambling time online would be unrivalled. 
The Best Live Casinos in the
Best Reviewed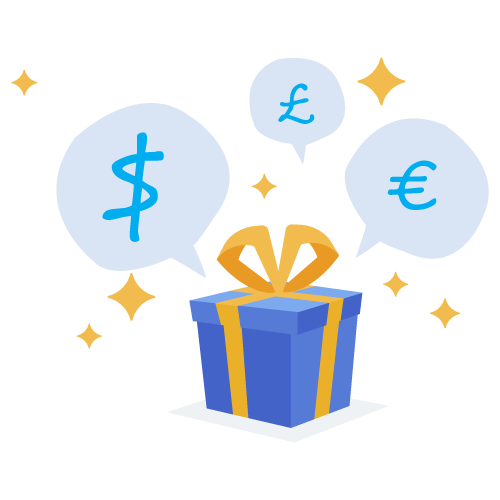 Casino
Rating
Interesting Games
Highlights
Casino Bonus
Loading...
There are no available casinos for requested criteria.
Something went wrong. Please try again later.
Mobile Betting
Even though…
… internet penetration is rather low in Burkina Faso, there is still a chance for its citizens to participate in mobile gambling. Sure, there's a high level of poverty in the country, but that doesn't mean that no one has a smartphone or a tablet. 
Each online casino player…
… that has a mobile device and gets access to the internet can also enjoy mobile casino gambling. Considering your mobile device is connected to the internet, you can access your online casino the same way you do via your desktop device. You enter your credentials and you see every game, every offer and every payment method at your disposal, just like they are on a desktop device.
The thing is…
… online casino operators have embraced mobile usage popularity, and have optimized their sites for mobile gambling. Therefore, all of the things you can get on your desktop device are also available on your Android and iOS mobile devices like iPads and iPhones. 
Burkina Faso Online Banking & Casino Payment Methods
When online gambling…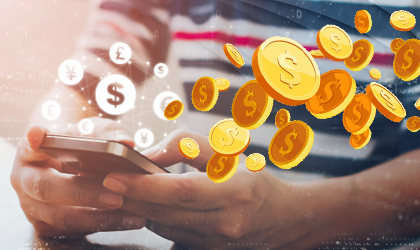 … is illegal in a country, we usually recommend players to use alternative payment methods to gamble online with. But considering online gambling is not deemed illegal in Burkina Faso, if you're a player from there, you can play with whichever payment method you have at your disposal and can be used for online transactions.
Due to the loophole…
… in the gambling laws in your country, you cannot be punished or prosecuted for gambling online. Therefore, you have no reason to hide your online casino transactions from the authorities. This allows you to use a whole bunch of payment methods, accepted across online casinos and available in Africa. Among them, we can mention:
Most of these payment methods allow transacting with West African franc (CFA), but even if the one you choose to use doesn't, you can always deposit and withdraw with mainstream currencies, for small a currency conversion fee. 
FAQs 
1. How to find an online casino that accepts players from Burkina Faso?
Considering online gambling is not illegal in the country, you will find many online casinos that accept players from there. Operators don't allow only players from countries where gambling is banned, illegal or unregulated, just to be on the safe side of the laws. 
2. Do all international online casinos accept CFA?
Most international online casinos, in order to cater to all players equally, allow transactions with all currencies and cryptocurrencies. If in doubt, make sure you read the casino's Terms and Conditions, Payment Methods or FAQ pages. You should find the answer there. 
3. Am I eligible to claim promotional offers across online casino sites as a player from Burkina Faso?
Of course. International online casinos give all players access to their offers. If there's an exception, the operator will probably stress that on the offer itself.
4. Where can I find the payment methods list to decide on which method to use for deposits?
If you're not logged in to the casino, check out the logos of the payment methods listed on the homepage. If logged in, you should find the list on the Banking Methods/Payment Methods page or the Cashier/Banking page. There may even be separate Deposit and Withdrawal Methods pages. 
5. Which payment method is the best one to use for withdrawals?
This depends on what you consider as the best methods. eWallets are quite effective, as they provide you with instant transactions. So do cryptocurrencies. But the classic, traditional payment methods provide you with unrivalled security, integrity, trustworthiness. The choice is yours, as you would assume. 
6. Do international online casino sites support the French language?
The French language belongs in the group of mainstream languages. And since international casinos want to cater to global players, they usually support all mainstream languages, French included, so you should not expect any problems finding one that suits you and supports your native language. 
7. If I have a question or a problem with something, will there be anyone who can help me out?
Sure. All online casinos, without exceptions, provide players with some sort of a Customer Support service. Regardless of whether the Support will come in the form of FAQs only, or there will be a team of agents at your disposal via phone, email or Live Chat, you will get help and assistance when you need it, at any online casino site. 
8. Must I download an app to participate in mobile gambling?
No. Rarely do online casinos make downloading an app an obligatory thing. The majority of online casinos have mobile-compatible sites you can access without downloading any software. 
9. Is there an online gambling age limit I must know about?
Yes. A small percent of online casinos based in the US or other countries with similar legal gambling age limits, only allow players who are 21 or older. But, the majority of online casinos, leading sites based in Europe and other countries with similar laws, accept players who are 18 or older. 
10. Will online gambling ever be added in the gambling laws in Burkina Faso?
Considering land-based gambling is legal in the country, there's always a possibility for it to legalize and regulate online gambling, as well. The problem seems to be with the internet penetration and the fact that no operator has applied for an online license, precisely for that reason. If things change in the future, there might be a chance for the country to include online gambling in its gambling laws.