Online casinos accepting players from Bolivia
There are many activities across the world that are deemed differently by different countries, and gambling is one of those. Some countries allow gambling and have regulated it in order to provide players with the safest and most secure gambling environment. Others have completely banned it as it poses risks upon the citizens and is considered as a bad habit. But there's also a third group of countries that have been indifferent when it comes to gambling. 
Bolivia is a country…
… that has had quite the history when it comes to gambling activities. While land-based gambling was banned from 1938 until 1996, the country has loosened some of the prohibitions and has been embracing gambling in recent years. 
In 1996, the Bolivian government gave 200 gambling establishments a temporary license to operate across the country, offering slot machines. And while the lottery was also legal, it operated as a state monopoly. 
In 2002…
… casino gambling was finally legalized, although previously it was banned to avoid the associated drug trade and other criminal activities. This was the year when several popular casino operators saw Bolivia as a place they could invest in. In 2009, Russian investors started relocating their operations to the country, since gambling in Russia became banned. But this did not go well with the Bolivian government. The government started requisitioning whether the investments by Russians and implemented tougher regulations.
In 2011… 
… the new gambling law took effect in the country. The stricter regulation was supported by the operators and employees, even though it employed significantly higher taxes, of 30% of gambling revenue. The Gaming Control Authority was put in charge of all matters regarding gambling. The national lottery and several betting shops opened in the country, as well as several casino operators. 
Finally… 
… in 2017, the Gambling Control Authority conducted a study of how to approach online gambling, following the steps of other Latin American markets, such as Costa Rica and Colombia. But the regulator has not been given green light by the government to proceed with the attempt to regulate online gambling. 
Top 8 Bolivian Online Casinos
Casino
Highlights
Cashout
Bonus
View Details
Loading...
There are no available casinos for requested criteria.
Something went wrong. Please try again later.
Legal Online Gambling in Bolivia
Despite the designated authority, the Gambling Control Authority did not manage to gather the necessary government support, therefore, there are currently no laws in place regulating online gambling in Bolivia. 
New attempts…
… new ideas and a fresh look at legalizing online gambling appeared in June 2020, when the Executive Director of the Gambling Control Authority Juan Carlos Antonio Abrego presented new guidelines for regulation and control of the gambling sector. The Director presented the guidelines with the aim to stop unauthorized online operations. He promised to loosen the tax, in order to attract new investments and provide the right conditions to create a safe and secure online gambling industry, eliminating illegal sites that do not give any guarantee to users. 
So far, however…
… these pledges maintained merely aspirational. The government did not approve of them or disapprove them. Meanwhile, Abrego continues fighting to make the online gambling activity transparent, and create greater employment for the gambling sector, and allow for new investments in the country which would significantly boost both the employment and the economy. 
Foreign operators…
… however, are still left out of the loop and are still waiting to see how the tax rate would be adapted. They are still waiting for further clarification regarding regulations and would need to get that information before they submit their license applications in a country with around 12 million people. In the meantime, Bolivian players still have access to international online casinos, so the only sites they can join are those that are not licensed in the country. 
Bolivia Online Casinos
Bolivian players can, as mentioned, access and join online casino sites licensed by other jurisdictions, but not by the Bolivian Gambling Control Authority. At least not yet. Things may change in the near future, but at the moment, players can only access international online casinos.
Online casinos…
… that accept players from all across the world, including Bolivia, are actually excellent sites to join. They have a diverse user base and they try to attend to each player's needs and preferences. Therefore, they provide players with all kinds of bonuses, promotions and tournaments, in order to make their stay unforgettable. 
However… 
… as a Bolivian player, you should be careful about the sites you're joining. Even though you cannot join a site that holds a license to operate by the Bolivian Gambling Control Authority, you still need to look for sites that hold at least one license or more, by other respected jurisdictions. Regulators such as the Swedish Gambling Authority (Spelinspektionen), the Malta Gaming Authority and especially the UK Gambling Commission are some of the toughest watchdogs out there, collaborating and fighting to make the internet a safe place for players to gamble online. They implement the strictest rules, they ensure operators abide by them and if not, they ensure operators get punished for their wrongdoings.
Finding a safe online casino to join…
… would also require that you inspect the certificates that a particular casino holds. Make sure the casino has the seal of approval by approved third-party auditors like GLI, TST, and eCOGRA, which ensure that the casino games you'll be playing are 100% fair and random. These auditors test the Random Number Generator, which is a device implemented in the games that guarantees random game outcomes.
Casino
Slots
Roulette
Blackjack
Video Poker
Rating
Loading...
There are no available casinos for requested criteria.
Something went wrong. Please try again later.
Games at Bolivia Online Casinos
Given the fact that you would be joining international online casinos as a Bolivian player, you should know that you'll have a myriad of games to choose from. International online casinos make partnership deals with plenty of software developers to provide their diverse players with all types of online casino games and give them a good time any time they join.
You should expect…
… to find games by at least one if not more premier providers, such as Pragmatic Play, NetEnt, Playtech, Microgaming, and Play'n GO. The games these developers create differ in the number of reels and paylines, bonus features, grid and mechanics, and visual representation and design. Therefore, you'll have plenty of different game choices you can pick from and play, both for free and in real money mode.
The following are some of the game types you can find across international online casinos:
The Best Live Casinos in the
Best Reviewed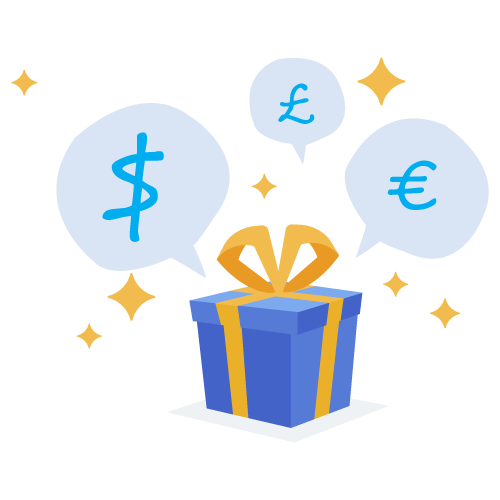 Casino
Rating
Interesting Games
Highlights
Casino Bonus
Loading...
There are no available casinos for requested criteria.
Something went wrong. Please try again later.
Mobile Betting
Considering the fact that people are becoming more and more dependent on their mobile devices, it didn't take developers and casinos long to start creating and delivering online casino games that would work perfectly on mobile devices, in addition to desktop devices. Mobile gambling has become as popular as desktop gambling, and that's thanks to fact that the games are now available in HTML5, while previously, they were developed in Flash, and needed to be downloaded before you can play them.
… have become a trend, and players have started preferring playing them online on their mobile devices. Some consider them as the wave of the future for online gambling. Therefore, as a Bolivian player, you can access online casinos and their games via any smartphone or tablet you may have in your possession. Regardless whether it is an iOS or an Android-powered device, you just need to load the casino via any browser and start playing on the go.
If you don't mind…
… sparing memory on your device, you can also download the casino app, if it offers any, and play your favourite games there, without having to load the casino on your browser and log in every time you want to play. With the app installed, you just need to click on the app and start playing right away.
Bolivia Online Banking & Casino Payment Methods
Since online gambling is not yet regulated in Bolivia, you are technically not allowed to make casino transactions online. But, since online gambling sites are not blocked still, you can access them and play with alternative payment methods that have nothing to do with your bank account, just to stay on the safe side. 
Alternative payment methods…
… such as eWallets, eVouchers, prepaid card and mobile solutions are used by players from all around the world. Some even prefer them over the traditional payment solutions like credit cards and bank transfer. And, you're in luck because, in recent years, so many safe and secure alternative payment methods have appeared in the online gambling industry, to cater to any player from anywhere across the globe. 
The following are some of the options you may want to consider using across online casinos:
If you want to, you can also consider using cryptocurrencies to play casino games online. While previously, Bitcoin was the only cryptocurrency available across online casinos, today, you can also transact using Dogecoin, Ethereum, Dash, and Litecoin, among others. 
FAQs
Can I play across online casinos using the Bolivian Boliviano?
Most payment methods, especially the alternative ones, allow the use of any currency, but currency conversion fees may apply, so make sure you check for fees before you start playing. 
When would online gambling become legal and regulated in Bolivia?
Considering the Bolivian regulator has been fighting a lot recently to regulate online gambling, it could happen any time. But, it all depends on the government and whether it would reconsider creating laws that would legalize and regulate it. 
What is the gambling age limit across international online casino sites?
Different age limits may apply across different international casinos, but it all depends on the jurisdiction the casino is based in. For instance, at Europe-based sites, the age limit is 18. But at US-based sites, it is 21. Before you start your registration process at the casino, make sure you check the age limit. 
How can I be sure the casino I want to join accepts Bolivian players?
The country restriction list, if any, should be displayed in the Terms and Conditions page at the casino. Look for it there. If there is none, then start the registration process. If Bolivian players are not accepted, you won't be able to proceed with the registration. 
How to know whether my sensitive details would be safe across online casino sites?
Most online casinos, if not all, implement an SSL encryption which encodes the online communication between you and the casino and makes it unreachable by third-parties. Check for SSL encryption certificates if you want to be sure the casino is a safe and secure one for you to join.
Where can I find info on whether the casino holds a license to operate online?
There should be info on the licenses all across the online casino's site, but it is mostly found in the Terms and Conditions, FAQs, and the bottom of the homepage, where the logos of the regulators are highlighted.
Where can I see the list of payment methods offered to Bolivian players across online casinos?
The payment methods are usually listed on a page titled Cashier, or Banking or simply Deposit/Withdraw. But, their logos can be found at the bottom of the homepage, too. If not, try the FAQs section, since you may find out more about your choices there. 
Will I be able to contact someone if I experience a problem at the casino?
Sure. All online casinos provide Customer Support to players, in many forms. Some allow you to phone the staff directly, others provide you with an email address of the Live Chat option, but there are such casinos that give you their social media platform profiles to contact them there, as well. 
Are there many online casino sites in Spanish?
Of course. Spanish is a mainstream language, and as such, it is an option across most leading online casinos. Along with French, Italian, German and Russian, it is the language that you would most definitely be able to use. 
If I want to play on my iPhone, will I be required to download an app?
No, downloading an app is your choice. As mentioned, casinos may offer an app to those players that want to download it, but if you don't, you can always access the casino via any browser and any device.