Online casinos accepting players from Nepal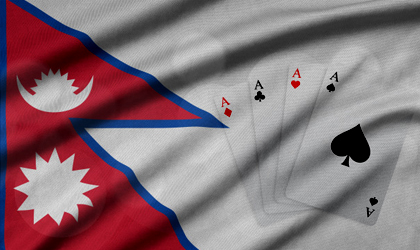 Gambling is an activity embraced by many countries around the world. Casino players and bettors have the chance to wager and win on various gambling forms. 
However as an activity where you could also lose money, gambling is considered a threat to many countries. Governments are worried about the wellbeing of their citizens, therefore, decide to limit or completely ban gambling within their borders. 
On the other hand… 
… governments know that gambling is an activity that attracts tourists. Countries like the UK, Italy and the USA (Nevada and New Jersey) have always been the hottest destinations for tourists who want to experience the thrill of a casino. 
Movies such as the James Bond series, even further inspire tourists to visit a casino at least once in their lifetimes. And if casinos are unavailable in their own countries, they seek for countries where gambling is legal and available. This is when they decide to visit these countries. 
Nepal got a grasp of this philosophy, and that's why it decided to make gambling available only to tourists. As a country where tourism is needed to boost the economy, Nepal made casinos allowed only for tourists that come to visit. 
Citizens of Nepal…
… however, are not permitted to gamble. The country thought of the pros and cons of gambling and decided to take into consideration only the fact that it can harm people and destroy their lives. But tourists? Tourists can gamble on their own responsibility. As long as they are 21 or older, they can make their own decision on whether to visit the casinos available in Nepal or not. 
Prior to 2013… 
… gambling existed in Nepal but was unregulated. In fact, when Casino Nepal first opened in 1968, it was Asia's first casino ever. But even though casinos exist in the country for that long, gambling was never regulated by law. 
The first casino Bill was actually drafted in 2005 by the Tourism Industry Division. The Bill was sent to the Ministry of Law, Justice and Parliamentary Affairs. Unfortunately, due to political uncertainty, many casinos had to close around this period. 
In 2013 the first-ever legislation was introduced. Casino Regulation 2013 was implemented, which formally legalized the sector. 
And while winnings… 
… were not taxed, operators interested in obtaining a license had to pay an upfront Casino License fee of NPR20 million (approximately $176,000), in addition to an annual fee of NPR10 million and an NPR30 million annual royalty fee.
However operators could not apply for an interactive license since there was no such license offered in Nepal. In fact, no forms of interactive gambling are allowed in Nepal. 
Locals are actually prohibited to gamble in land-based casinos and online, equally. Even though players accessing and gambling on offshore sites are not prosecuted for doing so. 
There are 10 active casinos…
… in Nepal today, with two more coming soon. These are all casinos based in Katmandu, Bhimdata, Bhairahawa and Biratnagar. And while locals can see them, they cannot access them or play there. They can, however, get access to online casinos that accept players from Nepal and gamble there, with no fear of being prosecuted. 
Best Online Casinos for Nepal
Casino
Highlights
Cashout
Bonus
Loading...
There are no available casinos for requested criteria.
Something went wrong. Please try again later.
Legal Online Gambling in Nepal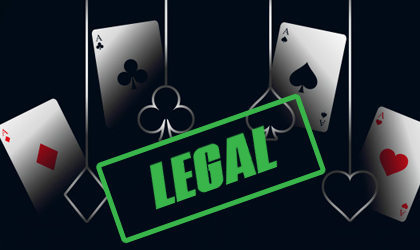 The government in Nepal does not block international online gambling sites, so players can access them whenever they want. However, there's a risk of many banks not processing transactions between the sites and the locals. 
Therefore online casino players in Nepal must check carefully with the bank they want to choose to make their transactions to and from, whether it would allow the transactions or not. 
And even though online gambling is prohibited, not legal and not regulated in the country, online players in Nepal still have access to online gambling sites. 
Since land-based casinos are establishments that locals cannot even access, so opting for international online casino sites is the only option for them. 
Nepal Online Casinos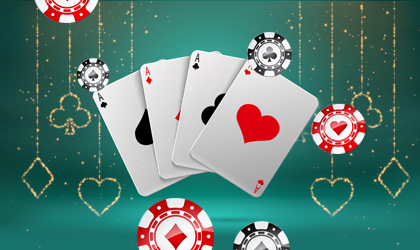 It is more than obvious from what you have read so far that land-based casinos are unavailable to locals in Nepal. But online casinos, even though prohibited by law, can be accessed by players in the country. 
International online casinos…
… that accept players from Nepal are Nepalese players' only chance to experience gambling. Since international operators know this bit of information, they make sure to accommodate these players the best way possible. 
These sites…
… allow online casino players from Nepal have the ultimate experience, by giving them an array of games to choose from, generous bonuses and lots of online payment methods to use. Moreover, these sites are regulated in respected jurisdictions, overseen by strict online gambling regulators, such as the UK Gambling Commission, Kahnawake and the Isle of Man.
A safe and entertaining environment awaits players from Nepal in these international online casinos. Players can rest assured that they will get the help they need, if they need one, from professional Customer Support teams. 
The bottom line is…
… even though they cannot experience any sort of gambling at their hometowns, players from Nepal most certainly enjoy a seamless gambling time online.
Casino
Slots
Roulette
Blackjack
Video Poker
Rating
Loading...
There are no available casinos for requested criteria.
Something went wrong. Please try again later.
Games at Nepal Online Casinos
Online casinos that accept players from all around the world and aim at getting such player-base make sure to provide those players with anything they might possibly need.
The thing that interests players the most, naturally, is the choice of games they can get at a particular online casino, and the software providers list, a list of developers who create and deliver these games. 
Therefore online casinos make sure to include only the best, world-known titles by top-notch software developers. 
It should come as no surprise…
… to find games by Playtech, the one and only NetEnt, the largest manufacturer IGT, NextGen, the incredible Blueprint Gaming, Novomatic, and the maestro Thunderkick. 
If you're familiar with these providers, then you should know that any of the following games will be available in online casinos that accept players from Nepal:
The Best Live Casinos in the
Best Reviewed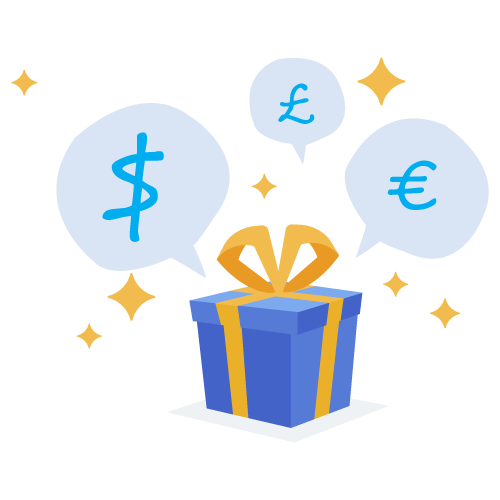 Casino
Rating
Interesting Games
Highlights
Casino Bonus
Loading...
There are no available casinos for requested criteria.
Something went wrong. Please try again later.
Mobile Betting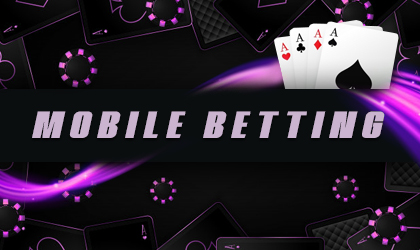 When the online gambling concept…
… first appeared, it was instantly fully embraced by both existing casino players and new ones. The chance to gamble at home, at your convenience, with no one watching you or criticising you while sitting on a chair in your very room, was a blessing for many players.
But when smartphones and tablets appeared…
… things got even more exciting for online casino players. Now they were able to do exactly the same thing but while lying in their own beds. Moreover, whenever they could get access to the internet while out in a restaurant, they were also able to join their favourite online casinos and play while sitting at a restaurant table.
This led to a new movement…
… in the online gambling industry, as the industry immediately shifted towards creating and boosting games for mobile use. Mobile gambling was the term coined for this movement, which is currently one of the most popular ways of gambling. 
Mobile gambling has actually taken over the world. Operators report that over 50% of traffic on their sites is made on mobile devices. 
The rise of mobile gambling…
… had put tremendous pressure on software developers in the past, so they had to invent new techniques on how to optimize their games for different device screen sizes. First, they started relying on Adobe Flash, but later on, they started using HTML5. Given its open concept, HTML5 proved to be the better solution, since the games loaded via it on any device and any browser, contrary to Flash, which requires an app download.
Therefore online casino games today are all either developed or relaunched in HTML5 to be available across all Android (smartphones and tablets) and iOS devices (iPhone and iPad). 
Nepal Online Banking & Casino Payment Methods
As mentioned previously since online gambling is not regulated in the country, some banks in Nepal may not process transactions from and to online casinos.
This may be a problem…
… for some players, but of course, there's always a solution. First of all, not all banks ban online casino transactions so players can still find a bank to apply for a credit or debit card, which they can later use to deposit and withdraw in online casinos. 
eWallets…
… are another solution for players from Nepal. Since the transactions would go in the following path: online casino to eWallet, eWallet to credit card, banks cannot actually see where the money comes from and where it goes. 
Therefore, the following are some of the payment methods players from Nepal can use to play in online casinos:
When it comes to currencies, the official currency in Nepal is the Nepalese rupee (NPR). However, since they would be gambling online, Nepalese players can also use other currencies as it suits them. When exchanging their winnings, though, the money will be subject to fees.
Bitcoin, and all other cryptocurrencies, have been declared as illegal forms of financial tinder by the Nepal Rastra Bank. The 2019 Foreign Exchange Regulation Act only further sealed the deal. 
FAQs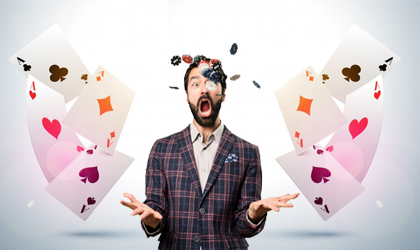 1. How can Nepalese players know if an international casino is safe?
- Nepalese players can go through unbiased online casino reviews by reputable reviewing sites to check the casino's reputation. Then, they can check for the casino's licenses to operate online, and the security measures it implements to protect players, such as firewalls and SSL encryption. Info on licenses and security measures can be found in the T&C section, FAQ section or at the bottom of the casino's homepage.
2. Where can players from Nepal discover the list of software providers at an online casino?
- The information on the developers that power the casino can be found at the bottom of the homepage, or directly in the Games page. There may be a provider filter where you can search for a game based on its developer.
3. How can a player from Nepal see the payment methods available at online casinos?
- Before they join a casino, they can check its homepage or T&C section for payment method information. Or, they can go to the FAQ section and see whether there's a list there. Top online casinos have an entire page titled Banking or Payment Methods where they list all the methods, currencies and deposits and withdrawal limits. 
4. Who guarantees that the games at international online casinos are fair?
- There are independent auditing agencies that test games for fairness and randomness. The certificate that guarantees the games are fair and random can be found on the homepage. Moreover, playing in casinos that supply games by respected developers who use a tested RNG in their games is proof enough that the gambling at that casino will be fair and safe.
5. How can I know that the casino will give me my winnings in full?
- Online casinos which are licensed, certified and regulated by respected jurisdictions are obliged to pay your winnings out to you. As long as you find such casino, you can rest assured that you'll get your winnings for sure. 
6. Can I contact Customer Support service by phone?
- Sure. As long as the casino offers a phone line to contact Customer Support, you can do that. However, that phone call may cost a lot, depending on where the casino is based. Alternative, cost-effective communication means are always provided, such as Live Chat, email or on-site contact form.
7. Are Nepali or Maithili language options at international online casinos?
- Many international operators have translated their interface in many languages, therefore, it is possible to find a casino with either Nepali or Maithili available. The games and their instructions, however, may not be translatable and in that case, they will be available in English. 
8. What happens if I get into an argument with the operator?
- As a license condition, online casinos regulated by, say, the Malta Gaming Authority or the UK Gambling Commission, must provide players from any eligible country with an Alternative Dispute Resolution (ADR) service. It is usually provided by eCOGRA, as this is an authorized provider of ADR service that provides dispute resolution service to players. If ever in an argument with a casino, make sure you contact the industry-approved agency to resolve your problem.
9. Do I need to download software to play at international online casinos?
- Not necessarily. Most online casinos that accept players from Nepal are completely optimized for both desktop and mobile use, so you can access them via your browser on whichever device you want, without downloading anything. They may have apps you can download, but you're not obliged to.
10. What is the legal gambling age at online casinos?
- The legal gambling age in the majority of online casinos around the world is 18. However, there may be some online casinos that require players to be aged 21 or older.