Neon Valley Studios

To visit Neon Valley Studios official website, click here.
About the Company
Neon Valley Studios brings to nine, the number of Microgaming Studio Partners announced as of early Fall, 2019.
Like most of the studio partners in Microgaming's ever-expanding list of high-end development collaborators, not a lot is known about the genesis of the relationship, but we'll delve into some reasonably possible associations further along.

The company's "About Us" page portrays the studio's creations as inspired by the progenitor of all exciting casino gambling, Sin City with a focus on "Representing the new modern, free-flowing dynamic world that is contemporary Las Vegas..."
The studio is an independent entity producing exclusive content for Microgaming. Their goal is to give players in markets outside of the US a modern Vegas experience online.
Their first release, Aurora Wilds, delivers that and more in spades. Aurora Wilds was made available across Microgaming's vast Quickfire network of operators on September 10, 2019. The partnership was officially announced one month earlier.
Software and Games
As more games are released by this partner of the Isle of Man gaming giant, and as more time goes by marked by game debuts, appearances at industry trade shows, etc., we'll be able to review the design studio and their works in greater detail.
Mobile Slots
We do know that the games must be HTML5 compliant to be delivered over the Quickfire aggregator platform in 2019 and beyond. This means that mobile players will enjoy the same experience as desktop players. HTML5 makes it possible for providers to fully optimize the game experience on any device without regard to screen size, resolution, or orientation. It is the current state of the art.
In a nutshell, Neon Valley Studios slots are mobile-ready!
Unique Creations
We can also tell you that the labs aren't simply taking a known slots engine and putting a new coat of paint on the game vehicle - nope - as simple as they are, the mechanics of their inaugural game are unique, at least in combination and presentation.
A brief description would explain that Aurora Wilds features expanding wilds, respins, two-direction paylines, and a Jackpot Wheel.
Sound interesting?
Let's look deeper!
The game's color scheme is very well executed, but that's just the tip of the iceberg set against the Northern Lights.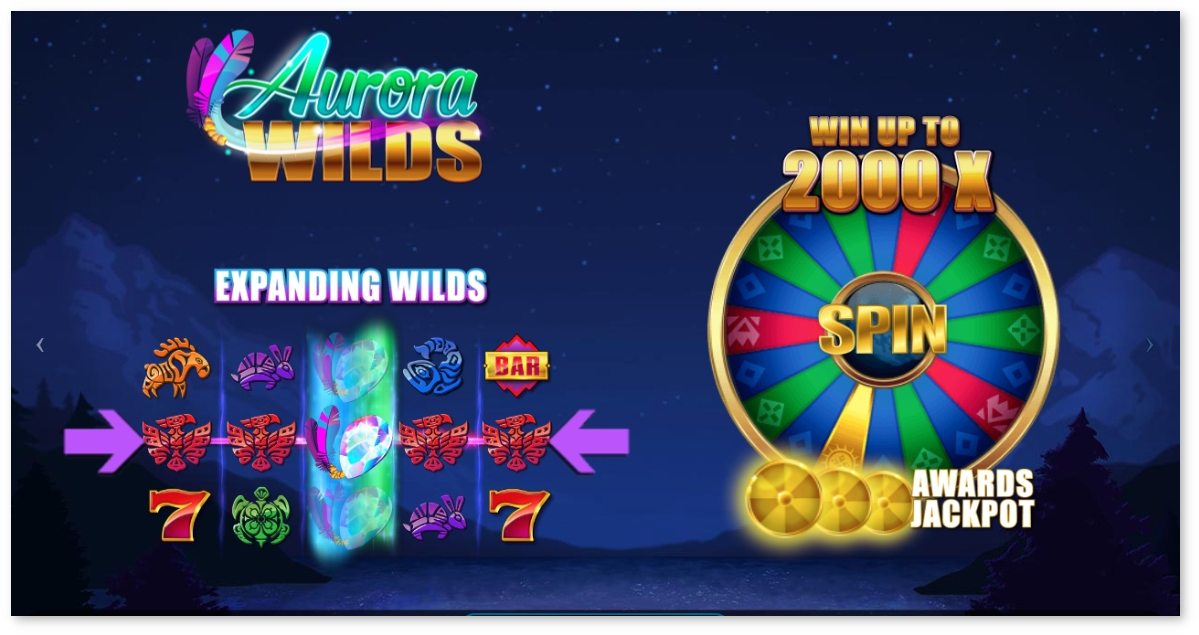 Before going into the particulars, we'll mention that we were very impressed with the execution of win celebrations. Too many games miss the mark by wasting valuable playtime giving players kudos for low value wins - some others miss the dynamic entirely.
This game simply hits the proverbial nail on the head with carefully metered and excitement building sounds and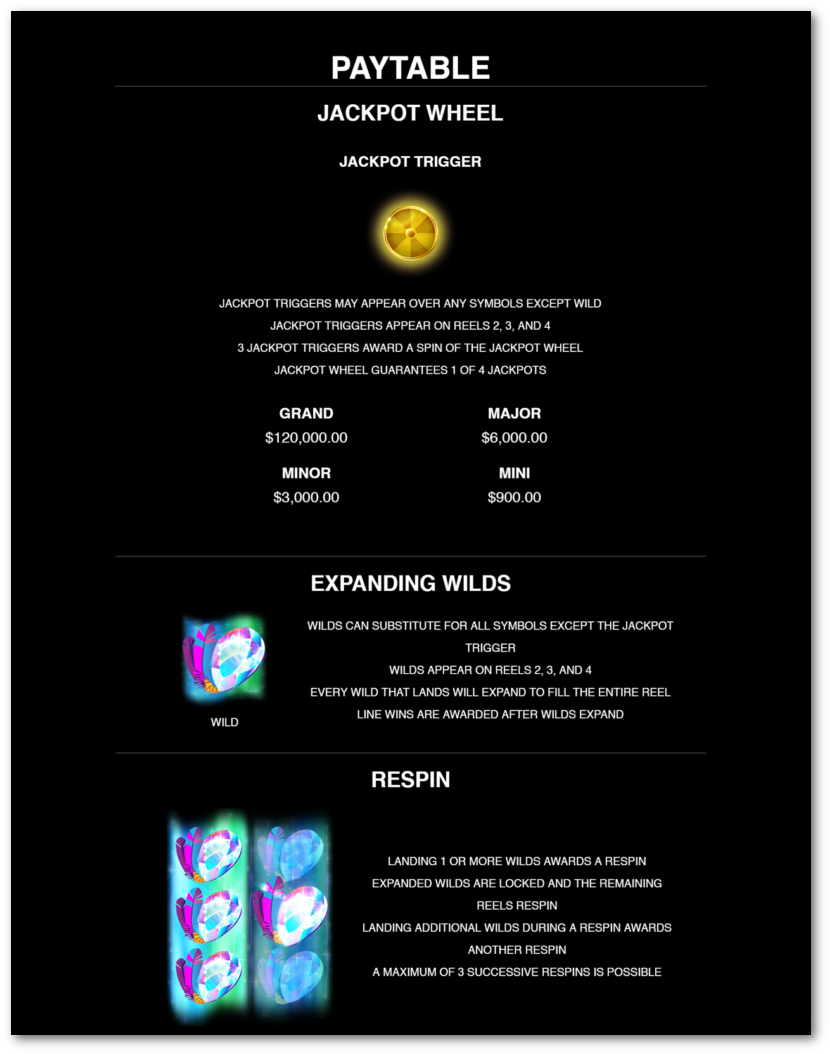 animations.
We don't see too many 10 payline games come out of US studios. This one doubles-down on that by paying in both directions so 10 paylines become 20 win lines.
When you land a wild, it will expand to fill the entire reel, then the reel stays in place for a free respin of the remaining reels.
Wild symbols are found on the three central reels and each landed wild will create a new respin so as many as three successive features can occur with reels 2, 3, and 4 completely wild for the final respin. Any high paying symbols on the first reel should get the adrenaline pumping!
The central reels are used again for the jackpot game. When you land a jackpot trigger on each of the three central reels the wheel bonus is activated.
There are four jackpots and you are guaranteed to win one of them.
Neon Valley Studios Creative Team
While we simply can't divine the inter-relationship between this and any other Studio partner or Microgaming, nor sleuth out who owns what and how - we are almost always able to find a bread crumb or two that enable us to draw some vague lines with a reasonable amount of certainty.
Aside from finding premier brands such as Bally, IGT, and the like on many CVs and resumes...
One common element we have found in designers at many of the Studios...
Which are, to date, in order of announcement...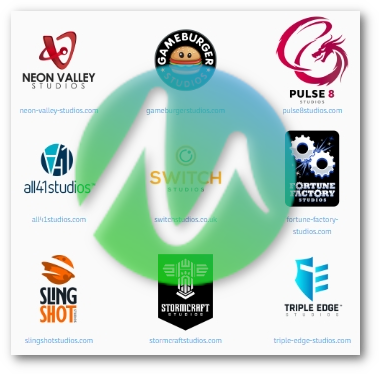 ...is that there are usually previous working relationships of some Studio participants or the Studios themselves, with Microgaming.
This entity seems to not deviate from that trend.
While we can't be absolutely certain, we can surmise beginning with the following quote that MahiGaming has spawned many of the ties, including this one.
"We're delighted to see our first creation go live across Microgaming's extensive operator network. Aurora Wilds pays homage to one of nature's most amazing phenomena and is designed to captivate and reward players with fluid gameplay and big jackpots." Brian Perego Senior Creative Technical Designer at Neon Valley Studios
We find a highly accomplished (Technical Director/3D Artist/VFX/Animator) located in Las Vegas by that name.
He also works in the gaming industry and is currently Senior Creative Technical Designer at MahiGaming.
MahiGaming now lists only its studios in Florida, but in the past, we have dropped a pin on operatives in Sand Diego California, Reno Nevada, and Las Vegas.
Searching out the Mahi Gaming trademark in the European Union, we find it is associated with Pridefield Limited and now owned by Fusions Holdings Limited. Pridefield is an EU trademark owner associated with Microgaming.
Other Studios including Stormcraft and Triple Edge have associations with the firm.
While it now seems to have slipped through the cracks of the redactable internet archives, our notes indicate that MahiGaming developed several titles for Microgaming prior to any of the Studios announcements, one of the most well-known was Electric Diva.
Rather than go further down the rabbit hole here we'll simply note that several of the Studio partners seem to be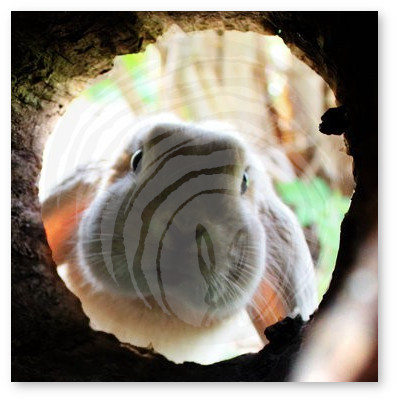 connected. Some of them, such as Triple Edge, Fortune Factory and Stormcraft at a minimum have developed titles for Microgaming going as far back as 2006 with the release of Mega Moolah.
That's not too surprising, considering the somewhat finite number of highly skilled people in the development part of the industry and the fact that most important things in business happen through networks, even when it's not readily apparent from the outside looking in.
The Final Analysis
Any studio with the skills, talent, and ability to ink a deal with the megalithic Microgaming is certainly a force to be reckoned with.
While we have yet to see more than the inaugural title from Neon Valley Studios, we have had the pleasure of viewing galleries produced by some of the talents there.
Looking at some of the proof of concept work and using a little bit of imagination, we think it is safe to say that it may not be long before a dazzling array of artistic talent meets up with the math labs to create stunning and engaging skill-based RNG games for Microgaming, and ultimately for the playing public.
It seems like a crescendo of win-win-win is just up ahead, over yonder, in that thar Neon Valley.
Neon Valley Studios Games
Currently, we have

casino games

available to play and over

casino software developers

. Let's get started!
Casino Games
&nbsp
Neon Valley Studios powered online casinos
Loading...
There are no available casinos for requested criteria.

We're showing casinos that accept Neon Valley Studios restricted by your country. To remove that condition click here
Something went wrong. Please try again later.