Online casinos accepting players from the Czech Republic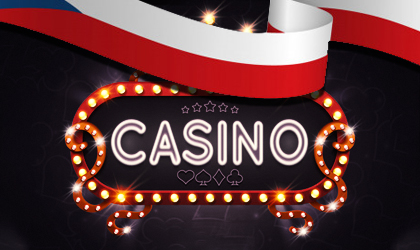 Gambling, in all sorts and forms, exists since the dawn of time. Sure, it has started locally, but throughout the years, it has changed and evolved completely. People were gambling at home, at bars and restaurants in the past, then real land-based casino establishments were created and then gambling went online.
Regardless of its form, gambling is not considered the same in individual parts of the world. There are countries that have accepted it as a form of leisure and there are those that have forbidden it as the most disrespectful and disgraceful activity, such as countries like the United Arab Emirates. The Czech Republic belongs in the first group of countries.
Gambling in the Czech Republic…
… has been considered as a normal thing in the last three decades, and was regulated with the Lotteries Act 1990. The Ministry of Finance and other local financial authorities were responsible for granting licenses and implementing the proper taxes for all the different gambling activities allowed in the country. Five major land-based operators were licensed to provide gambling services. These were Sazka, Tipsport, Synot Tip, Fortuna and Chance. Sportsbetting was permitted since 2009 in the country, but for land-based operators only.
Online casino games, though…
… were not regulated until 2012. In 2011, the Lottery Act 2011 amendment was passed, which introduced a 20% tax on the gross win. The Lottery Act 2012 came into effect on the 1st of January, 2012. With the Act, offshore advertising was restricted as a key provision.
The government then introduced a new Interactive Gambling Bill to update the Lotteries Act, requiring operators to be legally present within the Czech Republic. This, however, did not hold long, since the European Commission (EC) and Malta objected the Bill, as it contravened the fundamental right to freedom of services. Even though the Czech Republic tried to justify the legitimacy of the Bill, the EC rejected the arguments. In 2013, the Bill was officially revoked and the EC sent the country a letter of formal notice regarding the legislation.
The Ministry of Finance…
… re-drafted the Bill in 2014, allowing offshore operators to acquire licenses upon regulation. New rules for taxation were proposed, though. An increase on the tax rate for gross gaming revenue from slot machines from 20% to 25% in addition to the corporate 19% rate for companies was proposed. The proposals were set to take effect from the 1st of January 2016. In the meantime, the Cabinet adopted a series of proposals to increase gambling regulation.
A blanket prohibition…
… of gambling was proposed on 24/7 gambling bars, mandatory time-outs on gaming machines and the withdrawal of gaming machines from restaurants and pubs. The proposed tax changes for 2016 were revaluated by the Czech government. The taxes for the betting companies were reduced to 23%, but those for slot machine operators increased to 28%.
Best Online Casinos for Czech Republic
Casino
Highlights
Cashout
Bonus
Loading...
There are no available casinos for requested criteria.
Something went wrong. Please try again later.
Legal Online Gambling in the Czech Republic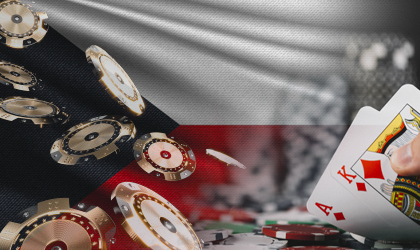 A new Bill seeking further increase on winnings tax from slot machines, sports bets and lotteries received approval by the Lower Chamber of Parliament. If passed by the upper Chamber and signed into law by the president, the tax on lottery and sports betting wins was supposed to be increased from 20% to 23%, and the one for slots machines was to remain 28%. 
The Chamber of Parliament…
… approved new interactive gambling legislation which allowed EU operators to apply for a license to operate in the Czech Republic. The Gambling Act 2016 permitted interactive betting including totalisator and live games, interactive lottery, bingo, tombola, casino games and small-size poker tournaments. The land-based licensee regime was replaced with a uniform tax rate of 23% across all product verticals, with the exception of casino games which were set to be taxed at 35%. The new Act prohibited progressive jackpots limited the maximum win per game round and prohibited games with Live Dealers. The Senate voted unanimously in favour of the new interactive gambling legislation. President Milos Zeman signed the Gambling Act 2016 into law.
The new liberalized interactive gambling framework…
… came into force on the 1st of January, 2017. The first to receive a license to offer poker and games of chance was PokerStars. The Constitutional Court of the Czech Republic ruled that it was legal under the constitutional law to block unlicensed interactive gambling sites. The government compiled a list of blacklisted operators and sent it to internet service providers to block them.
Free play and bonuses were banned…
… and the only form of a freebie was the return of a player's deposit to be used for another bet or play as provided for in the Gambling Act. The Ministry of Finance also announced plans to increase the tax on casino, bingo and lotteries to 30% from the current 23%. Fixed-odds betting tax was to be increased to 25%, but the tax for the gaming machines was to remain the same. These new rules and rates were to come into force in January 2020, as approved by the Czech Parliament.
In January 2020…
… the government implemented the planned tax increases: 30% for casino games, bingo and lotteries, 25% for fixed-odds betting and 35% for slot machines. It also introduced a gambling exclusion system scheduled to be launched in mid-2020, allowing Czech citizens to self-exclude themselves from land-based and online gambling products. Those players who are bankrupt or on social welfare were to be automatically registered in the system.
Czech Republic Online Casinos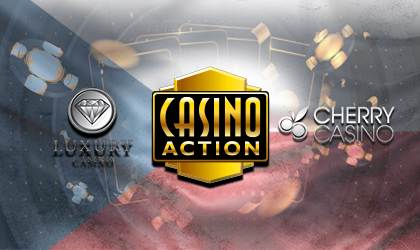 From all of the above, it can be concluded that online gambling in the Czech Republic is legal and regulated for both national and international operators and service providers. Czech players can enjoy all sorts of online casino, betting and lottery games, except progressive jackpots and Live Casino games. The market has been liberalized enough, even though international operators are restricted from advertising their products. All operators, both local and offshore, must pay their taxes.
Czech players can…
… therefore, get access to online casino sites operated by local and international operators. This means that they can get a taste of the most amazing games available in the mainstream markets, developed by some of the industry's most respected and popular developers.
Bonuses and promotions…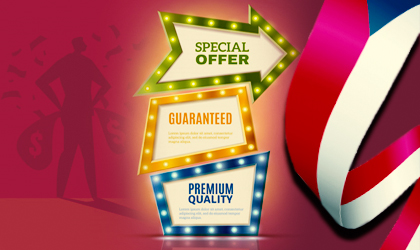 … may be restricted, but Czech players can still get access to freebies tailored for them according to the gambling rules of the country. They can still get Deposit Cashbacks which they can use to place other bets.
As far as security goes…
… players can rest assured that all of their gambling will be monitored, legal and protected by the Czech authorities. No operator can get a license if they don't meet the key criteria. International operators are not only regulated by the Czech authorities, but they also hold licenses by respected regulators in more developed markets, such as the UK Gambling Commission and the Malta Gaming Authority. Moreover, the Czech government has introduced a self-exclusion program that can help those that want to quit or restrict their gambling habits by self-excluding themselves from interactive gambling sites.
Casino
Slots
Roulette
Blackjack
Video Poker
Rating
Loading...
There are no available casinos for requested criteria.
Something went wrong. Please try again later.
Games at Czech Republic Online Casinos
As mentioned several times, unfortunately, Czech players cannot get access to Live Casino games nor progressive jackpot slots, not at local, not at international online gambling sites. Aside from these two categories, they can get access to all other kinds of online casino games. Some of the most popular game types Czech players can play include:
Sportsbetting;
Lottery;
Roulette;
Video poker;
Video slots;
Keno;
Bingo;
Other instant win games.
The best part about having access to these games is that they are developed by some of the top developers. The largest bingo supplier Dragonfish, the slots maestro NetEnt, the Czech-based Endorphina, the gamification genius BetSoft, the developer who keeps releasing new titles Pragmatic Play and the rising star Iron Dog Studio are just some of the developers that power the casinos that accept Czech players.
Each and every game available to players from the Czech Republic contains a Random Number Generator (RNG) that randomly generates the outcome of each round or spin in the games. Therefore, Czech players can rest assured that they'll get a world-class, fair and safe gambling at any online casino they join which is licensed to offer its services on the market.
The Best Live Casinos in the
Best Reviewed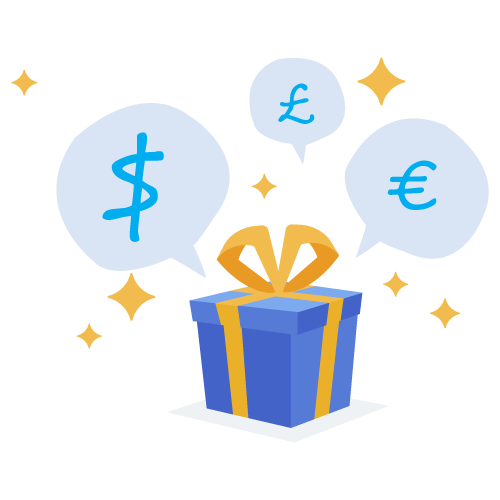 Casino
Rating
Interesting Games
Highlights
Casino Bonus
Loading...
There are no available casinos for requested criteria.
Something went wrong. Please try again later.
Mobile Betting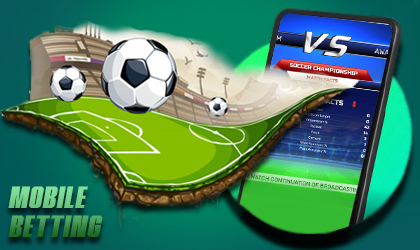 When casino games went online, there was a time when gambling was done exclusively on desktop devices. In fact, people were gambling on personal computers first, and then on laptops, when they appeared. To play the games, players were supposed to have Adobe Flash installed on their desktop device.
With the technology evolving rapidly, smartphones appeared, so it was only natural for online casino games to shift to these devices. With this shift, another technology appeared that only facilitated mobile gambling, the HTML5 technology. Thanks to this open technology, players were no longer required to download software to play their favourite games.
In fact…
… thanks to HTML5, Czech players can now access their favourite online casinos and games via their Android tablets and smartphones, and via their iPhones and iPads.
Czech Republic Online Banking & Casino Payment Methods
As you could see, the Czech Republic has set no restrictions when it comes to online payments. At least no restrictions when it comes to choosing a payment method to play with at an online casino.
Therefore, they are allowed to use all kinds of credit and debit cards, prepaid cards, eWallets, bank transfers and all other kinds of online banking services. The Czech koruna is accepted in all local and most international online casino sites, so they can play with their own currency. Other currency options are available as well, as are cryptocurrencies such as Litecoin and Bitcoin.
As far as payment methods go, the following are just some of the options available to Czech players:
FAQs
Do Czech players need to pay a tax on their winnings in online casinos?
- Yes and no. Those citizens that have won less than CZK1 million are not liable to pay income tax. However, those that have won more than that are required to pay a tax.
What is the legal gambling age in the Czech Republic?
- Just like in most European countries, the legal gambling age in the Czech Republic is 18. Fortunately, both national and international online casinos also allow players which are 18 or older.
Are there games available in Czech?
- There are some developers who create games available in many languages, so you might find a game in Czech. Otherwise, you should expect the games to be in English. Most online casinos, on the other hand, have translated their sites to Czech, so you can still get gambling in your native language.
Can I find an online casino where Customer Support speaks Czech?
- Sure. There are many international online casinos targeting the Czech market which have made sure to provide Customer Support in Czech.
Can Czech players access Live Casino games at international online casino sites?
- If you intend on playing at online casinos licensed and regulated by the Czech authorities, no. The only way to feel the thrill of Live Dealer games is to play at unlicensed sites, but that would be an unwise idea, as you cannot be certain for sure whether you'd be able to withdraw your winnings.
Should I download software to play at international online casinos?
- Not necessarily. Most online casinos can be accessed via any browser, but if they offer an app and you'd like to download it, you can do so.
Can I find games by Microgaming

 

at online casinos that accept players from the Czech Republic?
- Of course! Microgaming powers many online casinos, therefore, you can enjoy all the games available by the developer.
Is there an official regulatory body in the Czech Republic?
- The Ministry of Finance and other local financial authorities are responsible for the gambling regulation in the country. No separate regulatory body was ever introduced.
How can I know whether the operator is legit?
- First, you need to do your research on the internet to find out all you can about the operator's reputation. Then, you should look for licenses and certificates it owns. Finally, you should look for comments from real players who have shared their experience online. Only then you can decide on whether to trust the operator or not.
How can I know whether the games are rigged or not?
- Contrary to the situation in the past, when gambling first went online, today, most online casinos are fair and random, as are the games they offer. These casinos and games are constantly being monitored and audited by respected auditors like TST, GLI, NMi and eCOGRA, who ensure that the games you're playing are running on an RNG and give you fair and random outcomes. Look for their logos at the bottom of the casino's page.