Online casinos accepting players from Croatia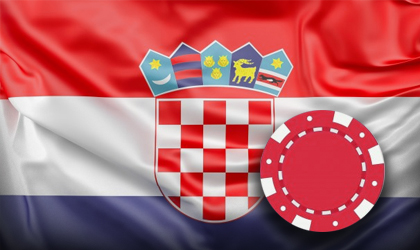 Croatia is one seriously wonderful country. Dubrovnik, Varazdin, Zagreb… these are some of its most beautiful cities that have attracted enough tourists for the country to be ranked among the 20 most popular tourist destinations. As such, it is a country that always follows the trends and makes sure tourists get world-class experience when they visit. 
Following the trends…
… even as part of Yugoslavia, Croatia regulated gambling, more precisely lottery. In 1951, the country established the Directorate of Croatia to provide lottery as part of the Yugoslav Lottery. Although it remained part of the Business Community of Yugoslav Lottery, the Croatian lottery became an independent organization in 1973.
In 1993…
… two years after Yugoslavia's breakup, Croatia and all other countries that formed it became independent countries. Therefore, the country renamed the lottery to Hrvatska Lutrija.  
In fact…
… Hrvatska Lutrija is today's state lottery monopoly, holding the exclusive license to offer lottery in the country. However, in recent years, it is also permitted to offer interactive lottery, in addition to sportsbetting and casino games. 
Land-based gambling operators…
… are also allowed to offer interactive games, however, those games need to be in their licensed product vertical. The games they offer are subject to technical standards issued by the government. Hrvatska Lutrija signed a one-year supply deal with Intralot to support and supply the national lotteries interactive gambling system.
The legislation…
… that actually allowed interactive gambling in the country was enacted in 2010. This is the year Croatia regulated online gambling. On the 1st of January, 2010 the Law on Games of Chance took effect. The Ministry of Finance became the regulatory body, which immediately imposed new taxation on games of chance.  
The new taxation… 
… stated that winnings over HRK40k (€5,400) were subject to taxes between 15-20% of winnings. The VAT was excluded from lottery tickets and replaced with a sales tax of 10%.
With the Law on Games of Chance… 
… operators in Croatia are required to operate a land-based gambling establishment in the same product vertical. They are also required to pay an annual fee of HRK3 million. 
In 2011…
… Intralot and Hrvatska Lutrija expanded the previous contract to improve site functionality and provide a platform, and supply RNG-based Keno for land-based and interactive casinos, as well as scratchcards. In fact, in 2012, Intralot signed an agreement to operate the entire state lottery interactive casino business. That same year, the state lottery announced a tender for data support on live betting.
Best Online Casinos for Croatia
Casino
Highlights
Cashout
Bonus
View Details
Loading...
There are no available casinos for requested criteria.
Something went wrong. Please try again later.
Legal Online Gambling in Croatia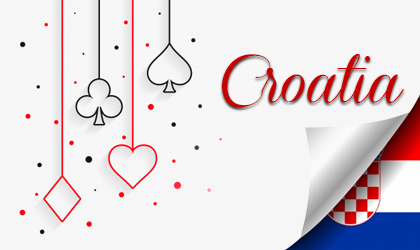 Since 2010… 
… online gambling in Croatia has been thriving. In 2013, the country signed a Memorandum of Understanding (MoU) with fellow ex-Yugoslavian countries Macedonia, Serbia, Slovenia, Bosnia and Herzegovina and Montenegro to help combat illegal gambling. 
The government… 
… announced its intentions to reduce players' winnings tax to HRK1.5k at the rate of 10% for sports betting and lottery at the beginning of 2014. In February, Intralot and the state lottery further extended their agreement for an additional year for scratchcards supply, including NeoGames games. The new games were added to the existing 51 games already offered on the market.
And in November 2014…
… Croatia finally opened its doors to international operators. The European Committee (EC) approved the interactive gambling legislative proposals that would make the market available to international operators with the .com domain. 
Under the proposed legislation… 
… all license applications were supposed to be submitted to the Ministry of Finance. Among the important conditions, operators were supposed to have a capital of HRK3m (€391k) deposited in a bank account at the time of application and were supposed to pay a start-up fee of HRK3m, as well. A tax of 5% of gross gaming revenue was included, too.
Croatian players…
… on the other hand, were subject to progressive winnings tax. On winnings between HRK750 and HRK10k, players were supposed to pay 10%, and on winnings of up to HRK30k a 15% tax was supposed to be implemented. A 20% tax applied for winnings of up to HRK500k and on all winnings above that, a 30% tax applied. 
The first interactive poker platform…
… was launched in 2017, with SuperSport, the Croatian interactive and land-based operator. SuperSport also operates one land-based casino, therefore it was eligible to also offer online casino games under the current interactive legislation, with an annual license at a cost of HRK4m. 
In May 2018… 
… Elbet, a Serbian virtual sports betting provider signed a contract to supply Hrvatska Lutrija with a range of virtual sports games. 
That same year, in October…
… the state lottery awarded a 10-year contract to Intralot for further supply the main omni-channel platform, and support its future expansion and development in betting, lottery and online casino verticals. 
The latest news from Croatia…
… inform that the Ministry of Finance had to block 22 unlicensed online bookmakers in June 2019, as they were illegally targeting Croatian players and accepting bets from them.
In October 2019… 
… the giant Gaming Innovation Group (GIG) announced entering the Croatian market, by signing an agreement with the Croatian company Top Games to purchase 75% of the shares and get market access.  
As for now… 
… the Croatian online gambling market remains open for operators who have a gambling license to operate, or are in partnership agreements with licensed Croatian gambling firms. Therefore, players in online casinos in Croatia have access to the world's most popular games. 
Casino
Slots
Roulette
Blackjack
Video Poker
Rating
Loading...
There are no available casinos for requested criteria.
Something went wrong. Please try again later.
Croatia Online Casinos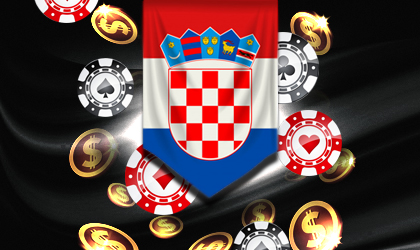 As mentioned previously… 
… the Croatian online gambling market is available to both Croatian and international operators. This goes to players' benefit since they can explore many online casinos, check what they all have to offer and only then decide on the one to join.  
Croatian online casinos… 
… as you could read, can offer players online lottery, keno, casino games, sportsbetting, online poker, scratchcards and virtual sports betting. 
On the other hand…
… on international online gambling sites available to Croatian players, many other types of interactive games can be found, all within the confines of the law. 
Among some of the games offered on both national and international sites, Croatian players can find:
Poker;
Keno;
Lottery;
Video poker;
Scratchcards;
Sportsbetting;
Virtual sports betting;
Other instant play games.
These games are provided by many premier software developers. International casinos offer players from all around the world games developed by leaders in the industry. Therefore, Croatian players have access to games provided by giants such as Playtech, IGT, Nextgen, Blueprint, Play'n GO, and Endorphina, among others.
As such, these games are some of the most visually appealing, offering fun and engaging gameplay packed with special features and bonuses, progressive jackpots and stunning animations and sound effects. A world-class gambling experience in online casinos in Croatia is guaranteed.
The Best Live Casinos in the
Best Reviewed
Casino
Rating
Interesting Games
Highlights
Casino Bonus
Loading...
There are no available casinos for requested criteria.
Something went wrong. Please try again later.
Mobile Betting
Playing online casino games has gone to a whole different level in the past decade. Players do not want to be tied down on a chair so that they can spin the reels of a slot machine. They want to go out in the open, and enjoy their favourite online casino games on a park bench, for instance. 
Players…
… have started out this trend we today know as mobile betting. Thanks to their demand for online games to transfer on mobile devices, they have inspired software developers to create completely mobile-compatible games. This was first done via Adobe Flash. Players were able to load games on their mobile devices only if they had Adobe Flash installed and running. 
HTML5…
… is another newer, more modern, open-concept technology that appeared a few years ago and is applied today. Developers who started creating HTML5 games were the first ones to achieve success in mobile gambling. HTML5 games load faster, you don't need to download any software, and they save your battery life, compared to Flash. 
Mobile online casino games…
… as we know today provide players with the ultimate gambling. It was not long after they appeared on the market that online casinos updated their platforms to be fully optimized for mobile gambling. 
Soon enough…
… operators realized that they can develop separate apps to give players the chance to download them on their mobile devices, and have their favourite games in just a few taps on the screen.
Dedicated apps…
… for players which are Android users, as well as players that own iPhones and iPads appeared. They can be downloaded in Play Store and Apple Store, respectively, should players wish to download them. If not, players can always access their favourite online casino via any browser, and still get a seamless gaming time.  
Croatia Online Banking & Casino Payment Methods
When playing in online casinos in Croatia, you should know that you can make deposits and withdraw winnings with Croatian kuna (HRK). This is the official currency in the country since 1994, for which you will not be subject to exchange fees. However, you should know that other currencies will be offered in the respective online casino you choose to join. As a Croatian player signing in with a Croatian IP address, the site will automatically offer Croatian kuna as a currency. 
As far as banking options go…
… credit and debit cards are the safest options. These are supported cards and the most common and popular options for Croatian players. So, VISA, Maestro, and MasterCard are some of your options. 
Other than this, you also have a mobile payment solution called Mobiamo. It is a global method that provides players with fast payments via their mobile devices, perfect for mobile gambling.
If you're up for prepaid cards, you have the universal cash payment method MINT. However, PayPal and other mobile payment options and eWallets can also be found at international online casinos.
FAQs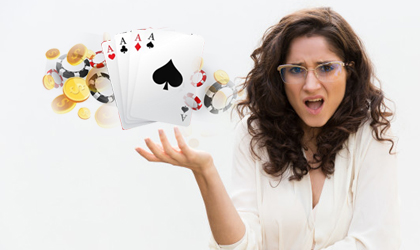 1. Is it safe for Croatian players to join an online casino?
- All online casinos available to Croatian players are controlled by the government and the Ministry of Finance, therefore, compliant by the Croatian rules for online gambling. Besides, each online casino offers player protection solutions and security measures to ensure players' stay is perfectly safe and secure. 
2. Can I find bonus offers in online casinos in Croatia?
- Yes. Both national and international online casinos offering their services to Croatian players have a dedicated Bonuses & Promotions page where players can choose a bonus and claim it.
3. Will I be able to play games by the giant software developer Microgaming?
- Sure! The entire games portfolio by Microgaming, progressive jackpot slots like Major Millions included, is at your disposal in most of the international online casinos. 
4. Is 18 the legal gambling age in Croatia?
 - Yes. Just like in most of the countries in Europe, players in online casinos in Croatia must be 18 years old or older to gamble.
5. What types of sports betting options are available in the Croatian market?
- In Croatia it has been legal and regulated for years now, and it is one of the most popular forms of gambling among Croatian players. Therefore, in addition to the most popular markets, many other different types of markets are offered to them. 
6. Is the national lottery still operated by the state monopoly Hrvatska Lutrija?
- Yes. Hrvatska Lutrija was and still has the exclusive rights to offer lottery. To provide interactive lottery, it has an active agreement with Intralot that is due for renewal in 2028. 
7. Are Croatian players currently taxed for their online gambling winnings?
- For both land-based and online gambling winnings, players are subject to a tax. Depending on the amount of their wins, they would need to pay anywhere from 10% to 30% tax on their winnings. 
8. Is the Ministry of Finance still the regulatory body in Croatia or has the country established a new regulator?
- The Ministry of Finance has been and still is the regulatory body in Croatia. There are no hints of a new regulatory body being formed in the country in the near future.
9. Can players from other countries access online casinos in Croatia?
- As long as their country's laws allow it, players from all over the world can access and play at online casinos in Croatia.