Online casinos accepting players from Democratic Republic of the Congo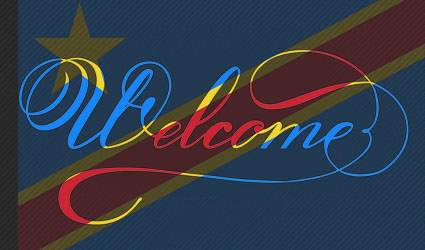 Gambling is an activity enjoyed by many, all across the globe. And while some players are legally allowed to play games of luck, others are unfortunate and need to travel to destinations with regulated gambling just so that they can feel the thrill and excitement of the casino floor. 
In Africa, many players have the pleasure to participate in games of luck. Many countries on the continent have regulated gambling, and have set the rules that need to be followed by both operators and players. Such a country is the Democratic Republic of the Congo. 
The Democratic Republic of the Congo…
… is often confused with its neighbouring country, due to the "Congo" word in the name, the Republic of the Congo, but they are just similarly-named entities. Often known as Congo-Kinshasa or DR Congo (DROC), this is a country with legal gambling. The government passed the law back in 2005, so the citizens have had the opportunity to gamble legally for more than 15 years. 
Even though the law…
… has been amended several times, just to get the right rules and better control gambling operations, the basics of it remain the same. The law regulates gambling establishments, which can offer games of chance, slot machines and the lottery. It is not precisely known whether poker is considered a form of legal gambling in the country, but roulette, baccarat, blackjack and pontoon are definitely allowed. 
As far as gambling establishments go…
… they need to be registered as such and pay the needed fees. So far, two large casinos have been operating in the country, both located in the capital city, one called Inter-Continental Hotel Kinshasa and the other one called Carnival. In these casinos, you will find blackjack, roulette and pontoon, as well as many slot machines. In addition to casinos, the Democratic Republic of the Congo also has its own national lottery called Société National de Loterie (SONAL), as well as many sportsbetting shops. 
The country is very welcoming…
.. when it comes to possible foreign investments. The regulatory framework for such investments is rather forgiving, making the country an enticing choice for international gambling companies. The exact number of such global companies is not known, however, enough is known to conclude that DROC is, indeed, an attractive legally allowed gambling destination. 
Best Online Casinos in DRC
Casino
Highlights
Cashout
Bonus
Loading...
There are no available casinos for requested criteria.
Something went wrong. Please try again later.
Legal Online Gambling in the Democratic Republic of the Congo
Even though the country…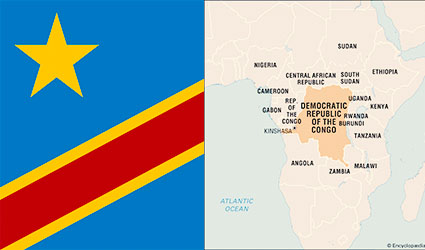 … has been allowing players to visit land-based casinos and play all kinds of games of luck since 2005, the same does not apply for online gambling. Online gambling is not covered by the law, therefore, it is not formally regulated. You won't find any online casinos which are legally licensed by the Democratic Republic of the Congo, as the law does not mention online gambling and the government cannot issue online gambling licenses. 
Players can visit international online casinos…
… freely, though. They are free to take advantage of this gap, the fact that online gambling is not illegal, banned or forbidden, and can make use of the fact that their access to international online casino sites is not blocked. But that's probably because of the below 5% internet penetration in the country. The government probably does not want to bother with online gambling regulation when there are barely any players who can actually get access to the internet and these international casino sites. 
The truth of the matter is…
… if you're a player from the Democratic Republic of the Congo, and you get access to the internet, you can freely gamble for as long as you want. There are no laws against online gambling, and that's the only thing that should interest you. You are free to access online casinos without worrying about breaking any laws or getting punished for doing so. 
The Democratic Republic of the Congo Online Casinos
Since you can freely access online casinos…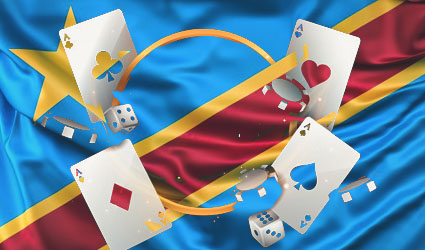 … the sky is the limit as to when it comes to your choices. The thing is, most international online casinos accept players where gambling is legal. And even though in your country online gambling is not explicitly legal, it is not forbidden either, therefore, you should have no problem finding a decent casino to join. 
Just to be sure…
… though, there are certain things about international casinos that you should know. To find a proper casino to join, you need to check it for certain criteria. A proper casino must be licensed by at least one reputable jurisdiction. That way, you will know that it still complies with certain rules and will treat you with the proper respect. Casinos licensed by the UK Gambling Commission, the Alderney Gambling Control Commissioner and the Gibraltar Gambling Commission, as well as those licensed by the Malta Gaming Authority and the Swedish Spelinspektionen, are safe casinos. These are casinos that comply with very strict laws and follow strict player protection rules. 
A decent online casino…
… is also one that displays its RNG Certificate. This is a certificate that guarantees that the games you'll be playing will be random and fair, tested by proper third-party auditors and approved for their Random Number Generator, a device that generates only fair game results. Now, such auditors are TST, iTechLabs and eCOGRA. Any casino that displays their seals of approval is a good casino to join. 
Finally, you should look…
… for the security measures a casino implements. A safe casino is one that has been encrypted, with a 128 or 256-bit SSL encryption. The encryption certificate guarantees that all your personal, but most importantly, all your financial details and your funds are kept intact by third-parties. Should you find a site that offers all of these licenses and certificates, you're free to join it without a worry on your mind. 
Casino
Slots
Roulette
Blackjack
Video Poker
Rating
Loading...
There are no available casinos for requested criteria.
Something went wrong. Please try again later.
Games at the Democratic Republic of the Congo Online Casinos
As you are aware…
… across the land-based establishments in your country, you can access lotto draws, table games and slot machines. But, did you know that across online casino sites, you have a plethora of other game types to explore and play? The online gambling industry is an ever-flourishing one, with new software providers appearing left and right, with new casinos launching and with new innovative games being invented. All of that goes to your advantage. 
You will find all kinds of games…
… developed by top names in the industry like Microgaming, Play'n GO, Pragmatic Play, NetEnt and Evolution. You will find games by newer and smaller studios which offer high-quality games like JustForTheWin and Foxium, for instance. All of these software providers have at least one hit title which performs incredibly well across international online casino sites. 
As far as the game choice goes…
… as mentioned, you'll be showered with options. You can always play classic games like:
Blackjack
Poker 
Roulette
Keno. 
But, you can also try out more innovative versions and variants of these games, or entirely new forms of casino games like:
As you can see, so many game types are at your disposal. And the best part is, the number of these games is an ever-increasing one since the mentioned developers deliver at least one new game per month!
The Best Live Casinos in the
Best Reviewed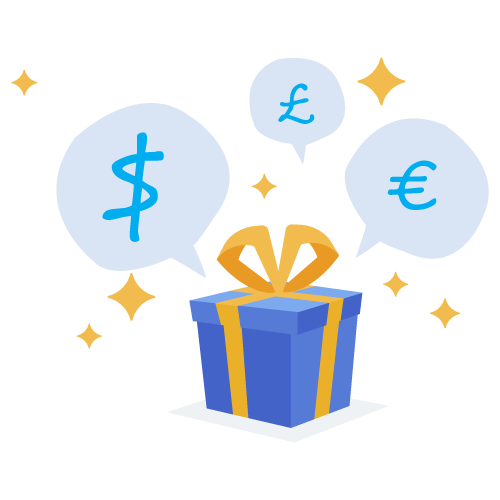 Casino
Rating
Interesting Games
Highlights
Casino Bonus
Loading...
There are no available casinos for requested criteria.
Something went wrong. Please try again later.
Mobile Betting
Whenever you find Wi-Fi access…
… you should stop and connect your mobile device to it. Mobile gambling is trending, and more and more players prefer playing on the go than being stuck at home in front of their PC to play a round or two. Playing wherever you are, whenever you want is a bliss, and more players are taking advantage of this opportunity, created by both operators and developers, using the latest technologies. 
Mobile games are a huge hit…
… as developers have started making all of their new (well, and old) games in HTML5, to be perfectly compatible with any mobile device. Operators, on the other hand, ensure their sites are suited for any screen size and optimized for mobile play, too. Plus, they make sure to answer all the frequently asked questions about mobile play on their sites so that you can easily get a hang of the whole mobile play process, without any issues. So, whenever you feel like it, and you get access to the internet, just join your chosen casino and start playing right away. 
The Democratic Republic of the Congo Banking & Casino Payment Methods 
Knowing that online gambling…
… in the Democratic Republic of the Congo is not forbidden, you have a huge choice of payment methods to choose from and play with across international online casino sites. If online gambling was illegal, you would have to play with alternative payment solutions in order to go around the laws and not get caught gambling on the internet. But, since that's not the situation, you are free to use any payment method that you like and is accepted in your country. 
With no further ado, the following are some of the payment method options you can choose from to fund your online casino account and cash out your winnings:
You could use even prepaid cards and vouchers which are offered in your country, and accepted on the online casino you've joined. 
FAQ
1. Will the Democratic Republic of the Congo legalize online gambling soon?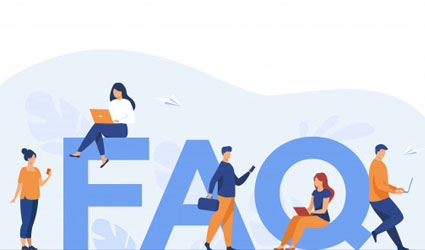 That's highly unlikely. Considering the country is doing well with the land-based gambling, and the internet penetration is too low for it to consider legalizing online gambling, you should not have your hopes up any time soon.
2. Is there a chance for an international online casino not to accept players from the Democratic Republic of the Congo?
Yes, there's a chance for you to bump into a casino that does not accept players from your country. The casino will have the info on restricted countries in the Terms and Conditions section, but it may as well inform you upon registration if your country is not on the accepted countries list. 
3. How old should I be to join an online casino?
This depends on where the casino is based. The legal gambling age can be either 18 or 21, depending on where the casino is based and that country's laws. 
4. Do international online casinos have mobile apps that I can download?
Sure! Many online casinos, especially leading ones, offer mobile casino apps that you can download if you want to have quick access to your favourite games, in just a few taps on your device. Downloading these apps is not mandatory, though, so it's up to you whether or not you'd like to have the app on your phone or tablet. 
5. Is the Congolese franc an accepted currency across online casinos?
Most leading online casinos claim to accept all applicable currencies. You should know that Africa-targeting casinos should probably offer Congolese franc as an accepted currency, so make sure you join such a casino. 
6. Will I be able to find sites that support the French language?
Sure! Most online casinos support at least two to three languages, and almost always, French is among them, considering it is one of the world's most widely-used languages. 
7. Is it possible to find a casino with a French-speaking Customer Support agent?
Yes. Online casinos that support the language make sure to employ a French-speaking agent to attend to international players which are speaking the language.
8. Do I have to pay currency conversion or any other fees when depositing and withdrawing?
This would depend both on the casino and the payment method you chose to use. Most online casinos do not charge an additional fee, but most payment methods do charge, at least a currency conversion fee. So before you choose either, make sure you discover more about this matter.
9. As a player from the Democratic Republic of the Congo, will I be able to claim bonuses?
Why not? You'll be a player like any other on the site, regardless of your country of origin, so you can claim any Welcome Offer or any other offer provided to players on the site. You won't be able to claim bonuses which are intended for a specific group of players, for instance, but otherwise, you're free to claim any bonus you like.
10. Before I join a casino, will I be able to find the list of accepted payment methods?
Most online casinos have the logos of the accepted methods displayed at the bottom of their homepages. However, if not there, you will find the solutions listed in a Cashier or Banking page.