Vibra Gaming

To visit Vibra Gaming official website, click here.
About the Company
Vibra Gaming is a LatAm-focused casino game software developer and provider located in Buenos Aires, Argentina.
The company was formerly known as Spieldev but rebranded in January 2020 along with additions to leadership.
Industry veterans in the c-suite include the former leading forces at Leander Games; founder Ramiro Atucha, Marcelo Blanco, and Fernando Rivas Pacher (Leander CFO 2011-2016).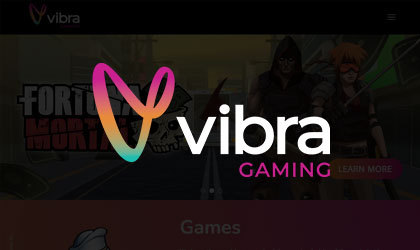 Atucha and Blanco as Leander's CEO and CTO, respectively, joined Rivas who changed his role to COO with the rebrand/relaunch of Rivas' company which he headed up as CEO since its inception in 2016.
Prior to the announcement the team had been working on building up the company's critical talent infrastructure including artists, mathematicians, programmers, and developers.
They were also able to develop a small suite of classic Brazilian casino games for online and retail deployment.
The next step was to roll out an innovative selection of unique, new-era video slots and video bingo games with a focus on Latin America while creating games that ring true to the particular gaming culture of each target marketplace such as Brazil.
The team's successes in the European markets should help international operators dovetail their operations into the LatAm arena.
It goes without saying that with over a decade of operations based in Latin America already, the company is equipped to help launch local operators in the market as well.
Software and Games
The firm's platform is likely very similar to the LeGa (Leander Gaming) remote gaming server (RGS) deployed previously in the European tier I arena in as much as most omnichannel platforms are similar.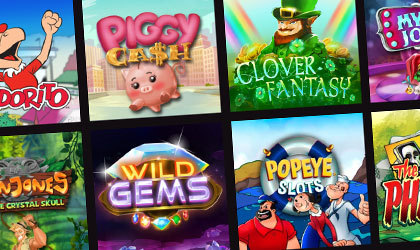 Indeed, it may actually be the same framework with slight modifications to the backbone or particular APIs that the team was able to secure integration and distribution deals with the likes of Microgaming Quickfire, OpenBet, and Playtech's GTS outside of the Americas.
The casino and sportsbetting platform is intended to be licensed as a white label. This will give any operator the ability to brand and customize the offering while still relying on the core product behind the scenes.
The system is ready for integration as the foundation of retail terminal betting, or to carry mobile and web-based gaming and betting.
The system supports and includes components and features such as:
Online and retail operations
Pre-match and in-game sportsbetting
Video slots
Video bingo
Number lotteries and scratch cards
Game integration was available immediately upon the launch of the newly rebranded company with white-label solutions in Q2-2020.
Platform integration upon launch also included localized payment options as well as back-office and management tools like customer acquisition and retention, marketing and promotions, risk management, and other tools.
The Games
The developer's initial offering for immediate release included a small handful of video slots and electronic bingo games.
A couple of the titles have already been test-marketed in the European gaming theater and were chosen for their unique appeal to the LatAm region.
Video Slots
Quake is a 5x3 video slot with 25 paylines. The narrative is mainly delivered through the theme and iconography. It is brought to life with not one but two bonus features - one of them pays up to 100x total stake for the triggering spin.
Scattered earthquake warning signs trigger the earthquake feature bonus and the three-tower skyscraper with broken windows is a dynamic wild symbol.
Land a warning sign anywhere on the middle reel to win 10x bet. The screen will appear to crack and a spin meter showing your next 25 paid spins is activated.
If the symbol appears on the central reel again during phase one of the three-phase bonus, an award of 25x bet is given. If it lands during the 25 games of the subsequent phase, you will win 100x total stake for the triggering spin.
While there are no free spins, your paid-for spins can pack a wallop.
Shattering wilds appear during the base game and earthquake bonus.
Shattering wilds (tri-towers) replicate themselves to other reel positions but only award bet multipliers during the earthquake feature. The best possible pattern of shattering wilds begins in the middle of the 3rd reel and pays up to 6x from 39 possible results.
The triggering wild does not even have to be a part of an existing payline to trigger a pattern that can pay handsomely when they have all spawned.
The theoretical return to player percentage of this high-volatility game is 94.95% with no player choices affecting the outcome. All 25 paylines are staked with each spin.
Codex
A "codex" is defined as an ancient manuscript text in book form and alternately as an official list of medicines, chemicals, etc.
The video slot by the same name from Vibra Gaming depicts more of a gear-laden, steampunked 5x3 gambling game with 20 fixed paylines, a few mysterious symbols, and multiple bonus features.
Three, four, or five scatters will trigger 7, 10, or 12 extra games respectively.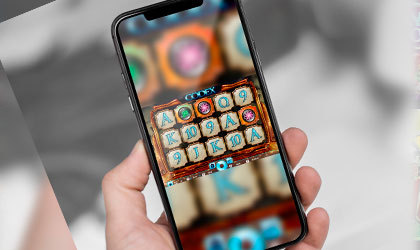 The 'mysterious' symbols are narrated as invention symbols and a combination of three different icons the payout for that spin will be multiplied by 4x, 5x, or 6x.
While the feature is active, wild symbols can transmute into sticky wilds for the duration of the spins. The sooner you start landing them the better, as they stay fixed in position, with others being added as they appear until the feature is over.
As sticky wilds can appear on all reels, it is theoretically possible to cover the entire screen with substitutes.
Vault symbols appear on the second and fourth reels only and trigger another feature - the Vault Trail.
Here, you will try to unlock all five reels, one at a time. Failure to unlock a reel will end the bonus round. With the 1st reel unlocked you will be able to buy spins to try to unlock reels 2, 3, 4 in order.
Each unlocked reel will increase your bet multiplier for the bonus session beginning with 5x for reel number one only and culminating with an astounding 195x total stake for all of them.
Max bet is $80 per spin. This, and Quake, were originally released as Leander games, later branded as Spieldev creations in some archives, and now are part of the new library.
Other Slots
Upon launch, a few additional titles were found in the developer's online portfolio. Among these were Halloween, Amazonia Fantasy, and Spin Island.
Bingo Games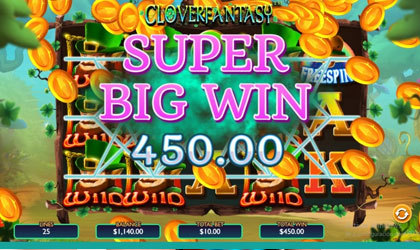 Bingo and number games are a huge attraction in Latin American gambling, on land and online. The developers have focused a good portion of their inaugural offering on these popular games. in due course, the developer has also released Clover Fantasy and Mystic Joker.
Pachinko is simply a Japanese-themed 75-ball bingo game rather than an attempt to capture the pinball-slot games so popular in that country.
Players can stake one to four cards per round with 44 of 75 balls drawn.
Pachinko 2
This is another bingo game with the option to bet on one, two, three, or four cards per round. Each card will display 15 of 90 numbers (1-90). 30 balls are drawn and cards can be changed at will.
Turbo 90 is a fast-paced 15-number game with extra balls. In the base game, 33 balls can be drawn. Four cards can be played at the same time, only the highest win per card is paid, and wins from all cards are added together.
ShowBall 3 (Super Bola!) is a bingo game with 90 balls and up to 4 cards per round. There are 15 numbers between 1 and 90 on each card.
The Final Analysis
We followed the successes of the main players in this company from the earliest days of Leander. Each year brought impressive developments as the game library prospered, the titles became more widely available, and industry deals were inked to make it a winning developer and software provider.
LatAm is a largely overlooked market where more opportunities for the smaller developer and provider may be available to a sharp and flexible company than in the lumbering giant of the European gaming markets.
The company's platform will give existing land-based gambling operators, nascent and as-yet unimagined upstarts, and incoming European casinos a way to plug right into established concerns' networks and local goodwill.
We like the fact that they will localize new game creation for specific countries and sub-cultures and the fact that they have over a decade of established experience in the region with their offices in Argentina.
In the past the principles have consistently produced innovative games, some of them were true industry innovations in gaming genre hybridization and crossover.
As they move forward melding localized game interests with proven feature mechanics that appeal to everyone, we see them doing quite well as they come up to pace, expand their footprint, and hit their stride. It's a good vibe.
Vibra Gaming Games
Currently, we have

casino games

available to play and over

casino software developers

. Let's get started!
Casino Games
&nbsp
Vibra Gaming powered online casinos
Loading...
There are no available casinos for requested criteria.

We're showing casinos that accept Vibra Gaming restricted by your country. To remove that condition click here
Something went wrong. Please try again later.