STICPAY Online Casinos

Introduction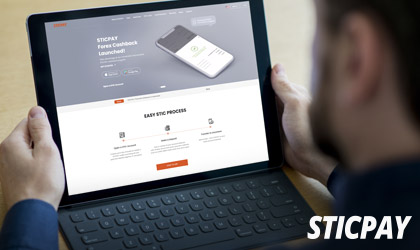 Old-school banking methods might still hold up in many cases, but people across the globe are ditching them more frequently in search of modern and sleek solutions. This isn't a bad thing. This shift has helped countless excellent new services to debut on the market, ones that have quickly become staples for online shoppers and online gamblers everywhere. One of these newer services is STICPAY. The solution embodies everything players love about modern banking, including top-tier speeds, excellent security, and a user-friendly platform suited for anyone willing to give it a shot. Of course, things don't end there. The service appreciates those who've come before it, honoring them with partnerships that help both sides out significantly! If this trailblazer has caught your attention, keep reading to learn more about it and how it operates in the online casino world.
About STICPAY
If you haven't heard of STICPAY before now, we can't say that we blame you. The payment method is a new contender on the market, debuting in 2019. The London-based company behind it intended to create a secure online payment option that can serve multiple industries, and it succeeded. The eWallet is available to both individual users and merchants, giving both sides a plethora of top-tier features that can be hard to find these days. Thanks to this, it's grown exponentially in a short period, expanding its network to multiple countries worldwide.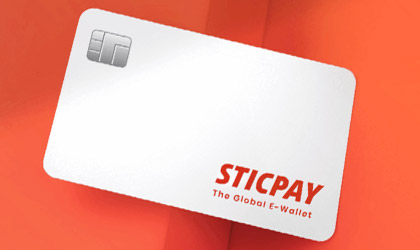 As we mentioned previously, STICPAY is a modern payment option, but that doesn't mean it utilizes more old-school features to give itself an edge. Mainly, the service collaborates with various other payment services to help expand its reach and offer something extra. These collaborations are pretty impressive for such a fresh face. They include partnerships with bank card providers like VISA and MasterCard, several cryptocurrencies, and even big-name tech brands dominating the mobile space. If you're curious about the last part, the service is affiliated with both Apple Pay and Google Pay.
The interesting thing about this service is that there's always more than meets the eye. As a classic eWallet, STICPAY offers users perks like anonymity, an easy-to-use platform, fast processing speeds, and many other online banking staples. Of course, things don't stop there. The payment method also offers another service on top of its eWallet - a prepaid card! While it's less popular than its other offer, this card can be a saving grace for users that want complete anonymity. Users can charge it through their eWallet account easily and use it across retailers online and offline!
Some of the other perks of using STICPAY are the solution's excellent security and convenience. On the security end, the service uses strict measures to ensure users and retailers are safe during transactions. These include KYC and AMLmeasures, which is a big part of the reason it's so popular in online casinos or make purchases at their go-. The convenience of the service is also something worth noting. The registration process only takes a few minutes, so users can set up their accounts and start transacting almost immediately.
While there's plenty to gush about with STICPAY, the service does have a few downsides worth discussing. The main issue users may run into here is the fees. Unlike some modern services, this one doesn't waive charges for most transactions. These fees are reasonable, but if you use the solution often, they can rack up. Because of this, we suggest making larger online casino deposits at a time. It might not be much, but this can save you some money in the long run.
How to Start Using STICPAY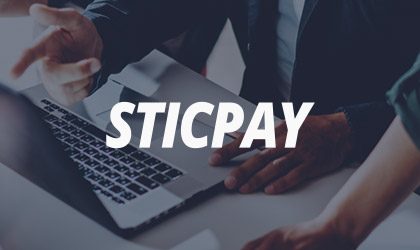 As we already mentioned, STICPAY has a simple registration process that can lead you to the transacting phase within minutes of clicking the sign-up button. The service is big on convenience, so it ensures the process is quick and painless, giving users the chance to join without the need to visit a physical location. The entire process is online, which is a nice change from what most traditional payment methods require. Additionally, there's no need to re-enter your banking details constantly as you can link a card or bank account to your eWallet.
To start the process, you'll first need to head to the payment method's official website. Find the Sign-Up button and click it. Doing this should prompt a pop-up window to appear. In the following form, you'll need to enter some personal details. These can include your name, phone number, address, and email. The email field is an important part of the equation. Once you finish filling out the form, you'll be sent a confirmation request by email. Make sure to verify your account by clicking the link in the email and your account is almost finished.
In most cases, you'll be asked to verify your identity when your account is up and running. This step includes sending a digital copy of a valid photo ID document when prompted. You have several options to choose from here, including a driving license, passport, or government-issued ID. When you complete this step, you're nearly done. To start transacting, add a bank card or bank account to your account. You can add multiple cards and account simultaneously, and the best part about it is you only have to do this once!
If you want to get your hands on the STICPAY prepaid card, the process is very similar. We should note that you do need a STICPAY eWallet account to request one. You can do so through the service's app or website, and you might need to enter additional information to ensure the card is sent to the right location. The service will issue your card soon and you'll receive it by mail. The last thing to do when you receive your card is loaded it with funds. You can do so remotely through your eWallet.
Using the service to pay across various retailers should be an easy task for anyone that's ever used an eWallet before. The process is no different from that of other similar solutions, so most users are likely already experienced in how to proceed. First, select the desired item or service and head to the checkout. Select the STICPAY option from the list of payment methods and enter the required amount and preferred currency if available. Up next, log in with your account details and confirm the payment. It's that easy!
Depositing and Withdrawing With the Solution
While STICPAY is still a very new payment solution, we're happy to say that it's available across more retailers, online casinos, and service providers than you might have imagined. It's not hard to find an excellent online casino that supports the service, but this doesn't mean you shouldn't be picky. Before you choose a venue, check out a few expert reviews for a better grasp of its offer. It's also important to check the casino's licenses for safety reasons. Once you find an option that matches your play style, here's how to move on to depositing:
Head to the casino's Cashier/Payment Methods/Banking page and select the STICPAY option from the list of methods
Enter your desired deposit amount and choose your preferred currency
Log into your STICPAY account and review the transaction details
If everything looks ok, confirm the transaction
The deposited amount should appear in your casino balance in a few seconds!
Withdrawing through the service is practically a repeat of the steps listed above for depositing. You can follow the same formula, but instead of the desired deposit amount, you should enter your desired withdrawal amount. If you want more good news about STICPAY withdrawals, we've got some. Withdrawals through the service are instant, so you'll only need to wait for the operator to approve your withdrawal before your cashout arrives. Unfortunately, there is some bad news too. The service's prepaid card option doesn't offer withdrawals, so you'll need to use the eWallet solution to cash out your winnings.
Coverage and Restrictions
STICPAY is a bit vague when it comes to the countries it operates in. While this usually means the method has pretty limited reach, that's not the case here. The service is available in over 200countries, making it one of the most widespread options on the market. Given its recent launch, this is very impressive. A few of the supported regions include popular markets in Europe, the US, Asia, and Australia. The payment method also added a local payout service recently available in eight countries. These include Japan, Indonesia, China, South Korea, and more.
Fees and Additional Charges
If you're worried about the fees associated with STICPAY, we understand your struggle. The service charges a fee for transactions going in and out of your wallet, and they can vary depending on the type of service you use to fund it. They're usually pretty reasonable, but we understand they can get annoying for regular users. The best way to keep up with these fees it's best to visit the service's official website. You'll find a fee calculator feature built into the site that can be used to make more precise calculations about any additional charges.
Accepted Currencies
Now that you know how widespread STICPAY is, you're likely positive the service offers support for many international currencies. You're right in your assumption! The solution supports 29 currencies, making it easy to transfer in your native currency without accruing conversion fees. You can learn more about all the supported currencies on the solution's website, but we'd like to list a few of them to give you an idea of their diversity. Some of the currencies supported by the service are the euro, US dollar, Indian rupee, Japanese yen, British pound, and Hong Kong dollar.
Customer Support
STICPAY has an excellent Customer Support Team at its side. The service employs the utmost professionals, ensuring their customers experience a friendly and helpful atmosphere when they reach out with an issue. Unfortunately, it's often overshadowed by the lack of contact options. The only way to reach the STICPAY Customer Care Team is via a form on the service's website. While the replies are detailed and well-written, it can take up to 24 hours before users receive a reply.
Conclusion
STICPAY is a sleek and modern payment solution that toes the line between the past and future. On one end, it offers all the latest banking features users could ask for while keeping in touch with more traditional banking services to make things easier for everyone. Its eWallet and prepaid card options are packed with a plethora of high-end perks, so you can expect speed, anonymity, ease of use, and much more when giving them a shot. All in all, this payment method is an excellent choice for any international online gambler, despite its minor flaws.
FAQs
Is STICPAY safe?
Yes, it is. The service adheres to strict KYC and AML policies to keep players safe. It also offers anonymity when transacting, especially with its prepaid card option.
Are payments instant?
Yes, STICPAY is an instant payment service. Users can expect minimal processing times on both deposits and withdrawals.
Where is the service available?
STICPAY is one of the most widespread payment solutions you'll run into today. It's available in over 200 countries across nearly all continents.
Do I need a bank account to use STICPAY?
Not necessarily. Since the service is an eWallet, you do need to attach a bank card, bank account, or other payment option to fund it. A bank account, in particular, is not a prerequisite.
Can I withdraw through the service?
Yes and no. While players are free to withdraw using the solution's eWallet, withdrawing through the prepaid card is impossible.
SHOW MORE
&nbsp
Online casinos accepting STICPAY as a payment method
Loading...
There are no available casinos for requested criteria.

We're showing casinos that accept STICPAY restricted by your country. To remove that condition click here
Something went wrong. Please try again later.