Gluck Games

To visit Gluck Games official website, click here.
About the Company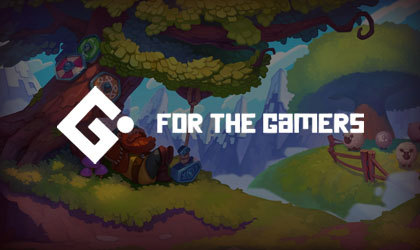 Gluck Games (Glück Games Services GmbH) is an international real-money online gambling game developer. The company has headquarters in Berlin, Germany with offices in London, Newcastle, and Bilbao as well as development and other staff in further locations. While primarily known for their lottery, bingo, and instant win products they also develop sensational slot games.
The current company is the result of a formal merger with Gamevy, after several months of operating as if they were already one company through a strategic alliance. This resulted in being known by several different names before and after the merger including, "Gamevy Gluck", "Gluck", "Gluck Group", and Gluck Games.
While the maths, design elements, and compliance structure behind the company are very serious, the games and marketing tend more toward the lighter side of life.
In mid-2017 they set out (with a little help from their friends) to enter the Guinness Book of World Records by claiming the honors for the most people playing scratchcards in one place. 368 people at iGBLive in Amsterdam participated in the final attempt and earned the company a place in the record books.
Customers of the two, barely separate companies prior to the merger included state lotteries such as Lottomatica, The Health Lottery, and Norsk Tipping to name a few high profile names.
Software and Games
All of the games we tested and reviewed were delivered in HTML5 for play in any web browser, whether desktop or mobile. The games loaded fairly quickly over 3G and 4G cell data connections and would probably be instantaneous over 5G.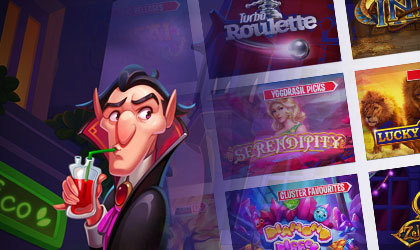 All were licensed by the Gambling Commission under the Gamevy trading name for play by consumers in Great Britain as well as by the Maltese authorities for players everywhere else in regulated jurisdictions.
Multiple language versions were available for nearly all games with some offering more languages than others. English, German, Polish, Russian, Czech, and Swedish were the most prevalent languages.
The official merger of Gamevy and Gluck created a master portfolio of nearly 150 games between all iterations of the companies. These included bingo, instant lotteries, keno, scratch cards, skill games, and instant wins. A scant year later their assets number closer to 250 titles, including those co-developed, branded, or licensed by or to, and/or distributed for more well-known developers such as Thunderkick.
Games in the current GG portfolio
We find:
14 instant win
5 table games
6 slots...
...attributing 25 titles to the company on the official Gluck Games page alone.
Instant Win
Be The King - This game was developed for and released to LeoVegas exclusively. Players vie for a chance to find up to 10 hidden LeoVegas casino chips but can cash out at any point to win the current prize. Push your luck on a lucky card to win 100,000x of your initial stake. Tickets cost anywhere from one euro (GBP) to 10 euros each for a potential jackpot of one million.
The game appears as a 5x10 grid comprising 50 tiles. The first chip pays a multiple of the cost of your bet- if you choose a dud tile the value goes down for the next pick for up to 4 picks.
If you find a chip before busting out you can cash out the value (always over the value of your bet) or try for the next prize level. If you pick 4 bummers in a row, your initial stake and any potential accumulated wins are lost.
The maths are intriguing with a one out of five chance of striking paydirt on your first choice for a 9:1 payout - but each winning pick increases the payback dramatically (with each bad choice reducing the payout for the next win).
The overall theoretical return to player percentage (RTP) is only 92%. This is determined on the premise that any player is as likely to cash out as they are to continue after opening any given box.
Math-endowed players can calculate what the next winning symbol will be worth thusly:
((base amount / 4) * ((unopened boxes / Leo symbols remaining) * 0.92149)) + (base amount * ((lives left - 1) / 4))
Gears of Fortune is another instant-win game. This one is most likely from the Gamevy side of the aisle, but it's all in the family, now, right?
The game is more about entertainment than the near-even-money betting many are accustomed to with instant-win games. Players spin a gear wheel and land on either jackpot gears, cash cogs, or hazards. After three spins a trivia question is asked.
There are four jackpot levels that can be opened by answering the question correctly. But watch out for the hazards, landing on five of them in a game will end your chances. The max payout per session is 1000:1 and bets range from 1.00 to 50.00 each for a max prize of 50,000.00.
The RTP is excruciatingly low, at less than 60% but that is probably based on a player getting all or exactly half of the attendant quiz questions wrong in concert with the concrete maths of the game.
While it may appear that a trivia game element would be based purely on knowledge or skill, all of the answers come from two choices, this or that, and many of them are extremely easy.
All they need to do to take away a chance or prize is throw in the probability of whether or not the average person would know an extremely obscure answer.
Table Games
We find a small selection of table games and they are all blackjack or roulette. One of the roulette titles was developed for and is exclusively available at Lottoland.
We've seen their 10c Roulette at several online venues. You can look for games we mention here at Jinni Casino, Betsson, LeoVegas, or Paddy Power among many others.
American (0/0) and European (0) roulettes are available. Random Number Generator (RNG) animated roulette is a difficult market sector to try to capture any percentage in with all of the slick 3D VIP games released over the years by the likes of Microgaming, Playtech, and others. But it is nice to see a newer firm make the effort to round out its offering.
Their blackjack offering is singular, straightforward, and has a decent ruleset with players only giving up 0.60% to the house edge. It is not the absolute best RTP out there at 99.40% but why bother splitting hairs as long as you know the rules and have a strategy to keep the edge in check?
Slots
Snake - This title was launched exclusively at Lottoland, however, we no longer find it in their game catalog.
7 Up — Play seven 3-reel slots at the same time with an RTP of more than 92%. That's not great by any means, but if they all hit at once, the jackpot can be huge!
The Link — Imagine a 3x3 slot game with 8 paylines, now try to imagine a spinning bingo game and you have "The Link"!
Jingle Up — It seems that this is a reskinned clone of 7-Up released for the Christmas season at one of the exclusive Gamevy or Gluck release sites. We no longer find it in any current catalogs.
Spin Lotto — Our guess is that slots have either evolved beyond spinning reels to the point where they can not be differentiated from lotto games, or Gluck just needed another slot title to balance out the offering a little bit.
It has always been our opinion that a slot is a slot by action and by maths. We were unable to open the paytable to look for any sort of disclaimer (as found on fixed-odds "slots" developed by NeoGames).
However, we'll take the Wizard of Odds analysis of the game here as confirmation of our initial bias.
The Final Analysis
Gluck Games has entered and maintains a position in many important markets, from state lotteries to online casinos. The firm creates some very interesting instant wins and other games.
While the RTPs are all over the map, those who like such games and take the time to read and understand the paytables will find the sort of entertainment they are looking for with returns high enough to keep them coming back for more.
We see them appearing at all of the major European tradeshows and their trajectory seems to be well above 45 degrees and safely less than 90 degrees so we certainly don't expect them to peter out or flop.
Although we may have missed the announcement of success, it had been reported earlier that the company planned to release 100 titles in its first year. Our count shows them on target or surpassing the mark.
The 10c Roulette game will meet a niche demand for micro-wagers, their blackjack is a decent game in all respects. Our hope is that future slot games run on more traditional slots engines and incorporate innovative and unique bonus mechanics.
To try their games in demo mode you can access them at the online casinos on this page and search for games by the provider via game filtering.
Gluck Games Games
Currently, we have

casino games

available to play and over

casino software developers

. Let's get started!
Casino Games
&nbsp
Gluck Games powered online casinos
Loading...
There are no available casinos for requested criteria.

We're showing casinos that accept Gluck Games restricted by your country. To remove that condition click here
Something went wrong. Please try again later.