eZeeWallet Online Casinos

Introduction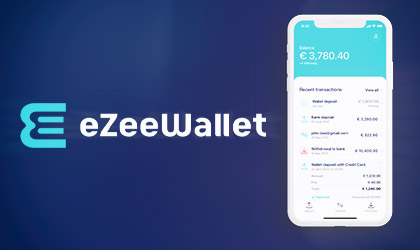 Online retail and services are in full bloom. With many old and new companies taking their business online, the market for new and innovative payment options has never been more active. We've seen countless cards, vouchers, and electronic wallets pop up, and that's where eZeeWallet comes into play. The service is still a relatively fresh face with big ambitions, and with how it's growing, we don't doubt it will achieve them in no time! The payment solution is now available in several industries, but the one that interests us most is online gambling. eZeeWallet has plenty to offer online casino connoisseurs. It fosters speedy transactions, its payments are secure, and it has a user-friendly platform suited for everyone, even complete newbies. These traits, and more, make it an increasingly popular pick, so if you want to learn more about it, keep reading.
About eZeeWallet
There are two ways to look at eZeeWallet's history, but we'll go with the more general option. The service might be a new product, but the company behind it has been around for a long time. It was created by Emerchantpay, a UK-based firm that's operated since 2002. From the start, the company's ambitions were to launch payment products to make online transacting easier. Online shopping had just hit its stride in the early 2000s, and people were all for new solutions that could make the process easier. At the time, Emerchantpay offered an online payment service with moderate success and a few credit cards.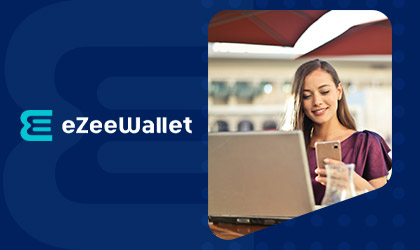 The eZeeWallet service we're discussing today came much later down the line. Thanks to the turbulent start of 2020, people searched for online payment solutions to avoid physical contact as much as possible. To answer this demand, Emerchantpay released this modern eWallet, giving countless people the chance to make contactless purchases without leaving their homes. Given the service's success, the company decided to rebrand, changing its doing-business-as name to eZeeWallet. Naturally, this highlighted the eWallet as its primary focus.
The wallet itself doesn't differ too much from similar services. It's a classic eWallet with money transfer functionalities that include depositing and withdrawing. A big reason for the solution's success is the company's big network. Throughout its time on the market, Emerchantpay has built up a network covering multiple regions. To be exact, it covers an impressive number of 189 countries! Offering business and personal accounts is also in the solution's favor. These variations have unique features that cater to specific clients.
eZeeWallet might be a popular brand, but it's not as well-known as competitors like Skrill and PayPal. Of course, this doesn't mean the service lags. It's packed with tons of excellent perks, but before we get into those, it's worth noting a few things about its security. Like most top-notch UK financial services, this one is authorized and regulated by the Financial Conduct Authority. On top of this, it has ISO and PCI DSS security certificates to give users peace of mind.
Looking into its pros, it's best to start from the features built into the name of this service. eZeeWallet is insanely easy to use. The platform feels intuitive, so even the biggest newbies should have no trouble navigating its digital landscape. If that's not enough, the service still has you covered. It provides detailed videos on how to use its main functionalities, teaching you the basics of how to get started from start to finish. Of course, this is just the start.
As you might have already guessed, most eZeeWallet transactions are instant! This can be an advantage in online retail, and of course, a massive pro for online gamblers. Another thing to note is the anonymity it provides. As it's an eWallet, the service won't share any of your banking information with your chosen operator or the merchants you shop at. Casino connoisseurs are big fans of this even today. Sure, the online gambling scene is a much safer space than in the past, but scams are still a recurring problem.
How to Start Using eZeeWallet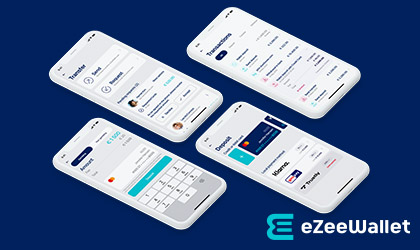 Getting started with eZeeWallet is no different from getting started with nearly every other electronic wallet available. As you might have guessed, the first thing interested parties need to do is visit the solution's official website and register an account. There's not much to worry about during this step. The registration form you'll need to fill out requires basic information, including your email, address, etc. On top of this, you'll need to create a strong password and answer a few additional security questions to up the safety of your account.
Something to note before proceeding with the account creation step is that you'll need to choose whether you're setting up a personal or business account. A personal account is the best choice if you're looking to use it for online shopping and online casino transactions. Business accounts are more appropriate for business owners. They can help you integrate the payment solution with your company's offer.
Once your account is set up, you're nearly ready to start using the service. Before you do so, you'll need to take one additional step, funding your account. The good news, there are over 50 payment methods to choose from here. You can fund your account through some of the most respected banks worldwide, along with a few other popular options. We should also note that the eZeeWallet app is available for download on the Apple App Store and Google Play Store on Android, covering most major mobile operating systems.
Depositing and Withdrawing With the Solution
If you're looking to start deposing at your favorite online casino with eZeeWallet, you're in luck. The payment method is available across many popular operators, so it shouldn't be too hard to find a respected venue that supports the service. Of course, once you do, you should ensure the process goes as smoothly as possible by checking the operator's licenses. These are good indicators of whether a casino is fair and pays out on time. If everything checks out, here's how to deposit with the solution:
Head to the casino's Cashier/Banking/ Payment Methods page and find the eZeeWallet logo.
Click on the logo, and once prompted, your eZeeWallet username and password.
Enter your desired deposit amount and confirm the transaction.
The money available on your voucher will be transferred to your online casino balance instantly.
Withdrawing through eZeeWallet is a viable option in nearly all the casinos that take it. The process itself is similar to depositing, so you can refer to the guide above for help, with a few small changes in some of the steps. Something to note about withdrawing through the service is that it's not instant. While making a deposit is an instant transfer, withdrawals can take a bit longer to process.
Depositing and withdrawing with eZeeWallet is generally a breeze, but there's always the possibility of running into issues during the process. If you're finding it difficult to deposit at an operator by following the steps above, you can contact the casino's Customer Care Team for help. They'll guide you through the process from start to finish, ensuring you get things done without too much extra effort. You can also contact the Customer Support Team if any unexpected issues arise during the process. They should find a way to fix the problem in no time!
Coverage and Restrictions
We might have mentioned this already, but Emerchantpay, the company behind eZeeWallet, had cast a wide net long before the service came into play. The company has an incredibly widespread network that covers 189 countries, making its go-to solution one of the most widely available payment methods. With so many territories within reach, it's not hard to assume that some of the biggest gambling markets worldwide are in the payment method's network. This is excellent news. It means the service can be found in plenty of online casinos already, and it has the potential to be added to many more!
If you're wondering which countries are included in the payment method's long list of supported territories, there's plenty to go over. Some of them are the UK, the US, Malta, Germany, Netherlands, Sweden, New Zealand, Australia, and France.
Fees and Additional Charges
We've made it to one of the few parts of eZeeWallet we loathe discussing – the fees. Unfortunately, eZeeWallet comes with more fees than you might have expected. The first time users might encounter fees is when they fund their accounts. Depending on the payment method they choose for this step, they can incur a hefty charge when transferring funds. A way to avoid these fees is by choosing a payment solution that doesn't charge any. Of course, the solutions that don't incur a charge aren't always the most convenient.
Another fee users might encounter is a pretty standard one. If your account is inactive for longer than six months, you may be subject to a recurring charge as a penalty. Similarly, this fee can occur if you overrun your balance. Fees like this one are built-in into the terms and conditions of nearly every payment service you'll encounter, so they're not something to stress too much about.
The last fee players may experience when using eZeeWallet isn't from the service itself, but from your chosen casino. Generally, online casinos don't charge deposit and withdrawal fees. This practice is becoming a thing of the past, but few operators still put it in effect. Before choosing a venue to play in, check out the information on its website to see if these fees apply.
Accepted Currencies
eZeeWallet might be supported in 192 countries, but that doesn't mean it supports as many currencies. While the service supports the native currencies from many territories it covers, some are left out of the equation. Currently, you'll find around 14 currencies on this list. They include the Euro, Canadian dollar, Australian dollar, British pound, Brazilian real, Chilean peso, Colombian peso, Danish krone, Indian rupee, Mexican peso, Peruvian sol, Swedish krona, and the Swiss Franc.
Customer Support
Contacting the eZeeWallet Customer Support team with inquiries is an easy task. While the service doesn't offer an abundance of contact channels, it covers the basics. You can reach it by phone or email, both of which garner pretty quick and detailed responses. On top of getting an easy process of contacting the solution's Customer Support Team, you'll be happy to hear that the representatives on the other end are professional and friendly. They'll work hard on finding a solution to any issue you may be facing.
Conclusion
eZeeWallet is the perfect name for this payment method. The solution is all about making things easy and convenient for users, offering an experience that's bound to leave a positive impression even on those that are notoriously hard to please. Using the service comes with many benefits. From anonymity and speed to worldwide coverage, this digital wallet has all the trademarks of a soon-to-be staple in more than just the online gambling space! Still, there are a few things to keep an eye on if you decide to make it your first choice. Focus on the fees and try your best to keep them at a minimum.
FAQs
Is eZeeWallet safe?
Yes, it is. The service is authorized and regulated by the Financial Conduct Authority, boasting ISO and PCI DSS security certificates. Since it's an eWallet, it also grants users heightened anonymity when transacting online.
Where is eZeeWallet available?
The service is currently available in 192 countries! Some of them include the US, the UK, Australia, Sweden, and France.
Can I withdraw through the service?
Yes, you can withdraw with eZeeWallet. Be mindful of the fees attached to this activity. While rare, some casinos might charge them.
Do I need to register an account to use the solution?
Yes, you do. You can register an eZeeWallet account by visiting the payment method's official website and following the required steps for signing up.
How can I fund my eZeeWallet?
eZeeWallet supports over 50 payment options, so you should have no trouble finding a solution that works for you. These payment methods include many popular banks and services.
SHOW MORE
&nbsp
Online casinos accepting eZeeWallet as a payment method
Loading...
There are no available casinos for requested criteria.

We're showing casinos that accept eZeeWallet restricted by your country. To remove that condition click here
Something went wrong. Please try again later.