PayPal Online Casinos

In the modern era of banking, few payment methods offer a well-rounded service that reaches a wider audience across multiple continents. While this isn't necessarily a must, it's a big testament to the sheer size and power of a brand, and of course, its dedication to the loyal users in its circles. These types of options might not be as common as some might hope, but a few sleek electronic services have become big enough to compete against traditional banking staples like VISA and MasterCard. One of the new-age payment methods in question is PayPal! This brand has been around for a long time now, and in that time, it's grown to become a huge international player with a well-rounded offer most people can get behind. If you're new to PayPal or want to learn more about its benefits to online casino fans, in this text, we'll go over its offer, how it works, and much more.
About PayPal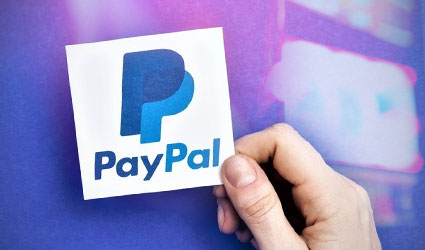 PayPal is a service you've likely already heard of. This powerhouse brand launched in 1998, and since then, it's become one of the best-known eWallet options on the market worldwide. You might be wondering what sets this service apart from other ones like it. The answer to that is pretty simple – perfect timing. This modern payment option was released at about the time the internet became a staple in every household. Online shopping was now at everyone's fingertips, but unfortunately, it come with some unique issue that made most people wary. Of course, we're talking about security.
PayPal was one of the few payment options at the time to essentially swerve this problem. Unlike bank cards and other old-school services, PayPal offered users a higher form of anonymity that didn't put their personal information at risk. You could shop as much as you like without giving too much away, and the only potential loss was the risk of losing some money. Even this issue was somewhat resolved on PayPal's part. Thanks to its excellent consumer protection practices, users could easily get their money back if they ran into scams in the early days of the internet. 
PayPal's initial success might be a result of excellent timing, but its offer is what seals the deal for most users. This service includes all the perks of a classic eWallet, such as anonymity, a user-friendly online platform, quick processing times, and much more! Once the service became a more widespread phenomenon, it dabbled in a few other ventures as well. This is one of the reasons why people love it so much! It's constantly growing and changing for the better, something that other services don't seem to be too concerned about.
One example of PayPal's more recent ventures is PayPal connect. This nifty app is a modern release that allows users to pay their internet provider at a snap. Another is its surprise collaboration with another big-name brand – MasterCard! As you can probably imagine, this combines the services of both brands into one account, giving users the best of each one. Arguably the biggest update PayPal has made to its platform is cryptocurrency support! Users can now process crypto payments through their accounts with ease, giving them access to popular coins like Ethereum, Bitcoin, Litecoin, and more!
How to Start Using PayPal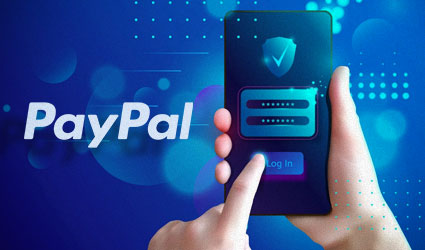 As we mentioned at the start of this text, PayPal is an eWallet. While this might not mean anything to those unfamiliar with these types of services, those in the know are likely jumping for joy right now. The majority of eWallets prioritize convenience. As you can imagine, this also extends to the getting-started process! Most eWallets have streamlined the getting-started process entirely, making it an easy task for anyone. Even if you're a complete newbie to anything related to these services, you should be able to follow the next steps without breaking a sweat.
The first step to setting up a PayPal account is visiting the method's official website. Once you reach the landing page, find the sign-up button and click it to get the show on the road. Doing this should prompt a form to pop up. These are pretty standard. They generally consist of empty fields you need to fill out with basic information like your name, address, email, phone number, etc. If you're worried about sharing all this private data with the company, don't be. Everything is kept securely away from third parties, and it's only there to ensure you're who you say you are.
The next step is verifying your identity. First, you might need to open your email folder and click a verification link sent to you by the service. This is just one part of it. The next step is submitting a digital copy of a valid photo ID document when prompted. This shouldn't take too long. You can use a driving license, government-issued ID, or passport to complete the step. When your submission is in, the service will review it and get back to you soon.
We're in the home stretch. Your account should now be ready, but before you can start using it, you'll need to do one final thing – fund it! Thankfully, the service supports tons of popular payment options, so you can use bank cards, prepaid cards, and even other electronic services to top it up. Unfortunately, there is some bad news on this front. Funding your account does incur a fee. The charge is based on the method you use, so it varies. Credit cards, for example, incur a 2.5% charge.
Depositing and Withdrawing With the Solution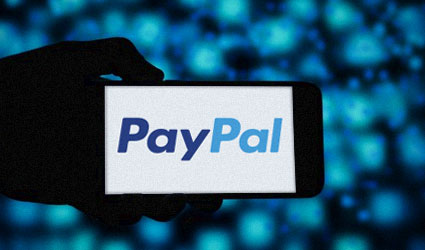 As we've established throughout this text, PayPal is a major player with worldwide reach. Naturally, this reach extends to the online gambling space! Finding a top-tier online casino that supports PayPal deposits should be a breeze. This service is a viable option with most operators, so the only thing you have to do is find a legitimate site to visit. To do this, check the casino's licenses and SSL encryption. The first one ensures the operator pays out on time and adheres to proper online gambling rules and regulations. The second ensures the site is secure, protecting your data from third parties.
Once you've chosen an operator, here's how to deposit using PayPal:
Look for PayPal's logo on the list of Payment Methods/Deposit Methods in the casino's Cashier/Banking/Payments section. 
Click or tap on it, and a new pop-up window will appear. 
Log into your eWallet account using your credentials. 
Enter the amount you'd like to deposit in the required field. 
After the authentication procedure, confirm your transaction. 
As soon as you've confirmed it, the money will arrive in your balance!
We have more good news about using the service in the online gambling world. Most operators that accept PayPal deposits also support withdrawals. What's better, the withdrawal process is nearly identical to depositing. There are a few small changes here and there, but these are easy to figure out intuitively. There's even more good news coming your way. Withdrawing through this service relates to one of its biggest perks – speed! The service is lightning-quick, so once your withdrawal request is approved, you'll receive your cash out instantly!
Coverage and Restrictions
We noted that PayPal is one of the most widespread payment options worldwide, and that holds even twenty years after its release. The service has only expanded its network of supported countries over the years, operating pretty much everywhere, with a few exceptions. These include Libya, the Central African Republic, Syria, South Sudan, North Korea, and a few others. Something to note here is that while PayPal is a viable option in most territories, it doesn't offer its full scope of services in all of them. Some features may be restricted depending on your location.
Fees and Additional Charges
If you're a stickler for free payment options, you might have a small issue with PayPal. While in most cases, the service doesn't charge anything for depositing and withdrawing, it does incur a fee when you fund your account. This fee depends on the type of payment option you use, so it's best to explore your options beforehand to see what gets you the smallest charge. There are a few other consumer fees attached to the service, but they tend to apply to specific situations. Before you choose this service as your primary casino payment method, we suggest reading about them.
Accepted Currencies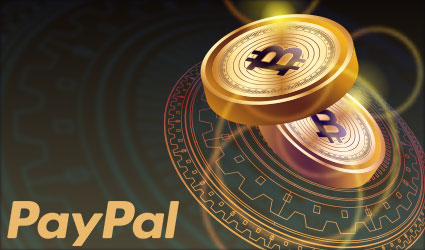 As an international service, PayPal does its best to give players a comfortable user experience. Of course, this includes supporting tons of different currencies that locals might be using. There are currently about 25 supported currencies on the platform, sans the cryptocurrency options. These include popular picks like the US dollar, Canadian dollar, UK pound, and euro. It also supports some more local options like the Swedish krona, Swiss franc, Thai baht, Mexican peso, and others. If the currency you're using is not on the list of supported options, you might need to pay a conversion fee.
Customer Support
PayPal's Customer Support is easily one of the best you'll run into during your journey with various payment options. The service offers several contact options, including email, phone number, and Live Chat. All three are very responsive, so you shouldn't wait too long before receiving a reply. Of course, the Customer Support Team is highly professional and knowledgeable. They should answer any query without issue, even if it does take a few back-and-forths. As a nice little bonus, the service's website is packed with helpful information that might answer any questions you have about the eWallet. 
Conclusion 
PayPal is undoubtedly one of the best payment methods you'll run into in the online gambling scene and beyond. It's a powerhouse brand known for its stellar reputation and excellent perks for users, many of which work seamlessly when used for online gambling. It grants users speedy transactions, a user-friendly platform, and access to tons of online casinos, and it's available pretty much everywhere you can think of! It's hard to find a flaw with this service. Sans the small fees you might encounter from time to time, it's a top pick that's bound to enhance your online casino experience. 
FAQs
Is PayPal safe?
Yes, PayPal is safe. The service uses high-end security measures to ensure all transactions go through without issue. Furthermore, it offers users excellent consumer protection features and heightened anonymity when transacting online.
Where is PayPal available?
PayPal is available pretty much everywhere in the world, with a few exceptions like North Korea, Libya, Sudan, etc. Something to note here is that the payment method doesn't offer its full scope of services in all locations. Some features may only be available in specific territories. 
Is PayPal an instant transfer service?
Yes, it is. Depositing and withdrawals with PayPal should go through in a matter of seconds.
Can I use it on mobile?
Yes, you can. You can access your PayPal account by logging in to the website through a mobile browser. Alternatively, you can download the dedicated PayPal app on the Google Play Store or Apple App Store.
Does PayPal have fees?
Yes, it does. PayPay charges currency conversion fees, fees when you fund your account, and a few other ones in specific situations. 
Screenshots
SHOW MORE
&nbsp
Online casinos accepting PayPal as a payment method
Loading...
There are no available casinos for requested criteria.

We're showing casinos that accept PayPal restricted by your country. To remove that condition click here
Something went wrong. Please try again later.