Online casinos accepting players from Cape Verde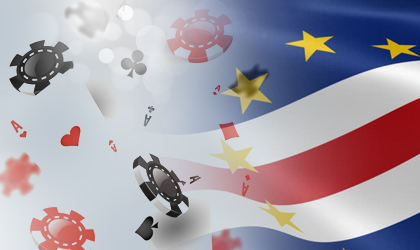 Most regions in Africa are poorly developed and have high rates of poverty. That's the main reason why tourism and the economy are not flourishing there. And usually, these are regions with no gambling establishments and no gambling laws in place. 
But, there are some countries on the continent that have better conditions to offer land-based gambling to its citizens and tourists, and Cape Verde is one of them. 
Cape Verde…
… has legalized gambling in 2005, with the gambling law Regulamenta de funcinamento dos casinos and salas de jogos. The law explicitly says, though, that gambling is only legal within certain areas on the islands, and casinos can only be located in luxurious 4 or 5-star hotel resorts. The gambling areas, however, can be temporary or permanent, depending on the interest. The five permanent areas, for the time being, are Maio, Boavista, Sal, S.Vicente and Santiago. The very first casino that legally opened was Casino Royal on the island of Sal, in 2012. 
Due to the country's…
… economic strength and political stability, unlike other countries on the continent, it is a desired tourist destination. And thanks to that, and the gambling law, many operators have shown interest in opening casino and hotel resorts on the islands. The islands are really beautiful and attract visitors, and that was the main reason behind the decision of Macau Legend to invest $200 million on the island of Santa Maria. The construction of the casino resort started in 2016, and the whole project was expected to be completed by 2020. However, due to the COVID-19 pandemic that took the world by surprise in late 2019, there was a delay in the completion. 
Legal Online Gambling in Cape Verde
Apart from Casino Royal…
… there's still no other casino that has opened its doors to visitors. Everyone is waiting for the Macau Legend Cape Verde Casino Resort to be completed. In the meantime, the government introduced a new regulatory framework in 2015, to legalize online gambling. With the new regulation, approved by the government on the 18th of September, online gambling is legal in the country and operators are allowed to start applying for a license to operate on the newly regulated market. As early as 2015, Macau Legend announced it had received exclusive rights to operate with online gambling in the country, as well as sports betting. The license, as reported, was for 10 years. 
This was quite controversial…
… actually, contradicting the new regulation. Macau Legend, with this 10-year-long deal, would hold the monopoly on online gambling, and for that matter, land-based gambling, too. Luckily, online casino players, if not interested in or not satisfied with the operator's offering, could always turn to international online casino sites. 
Prior to 2015…
… online gambling was illegal, but there were no reports of players being prosecuted for doing so. The same thing may continue even though Macau Legend has the exclusive rights to operate online gambling in the country. The reality is, there are no news on the current situation with the newly regulated market, nor is it clear whether other operators could get a license to offer their services or whether Macau Legend would continue holding the exclusive rights. 
Online casino players…
… can, at least for now, satisfy their gambling needs by visiting international online casino sites. There are no laws forbidding individuals from gambling online, nor any reports of charges against players who played across international online casino sites. Since these sites are not yet blocked, and no one knows whether they would ever get blocked, as a Cape Verdean player, you can access and play at the very best online casinos based all across the globe. 
Cape Verde Online Casinos
As explained…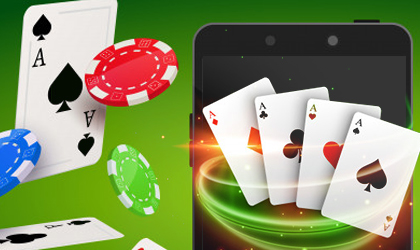 ... what will happen with online gambling in Cape Verde in terms of licenses and operators remains to be seen. One thing is for sure: as of 2015, online gambling is legal in the country. Now, as a player, you can already enjoy hundreds of online casinos. There are many international online casino sites that accept players from Cape Verde, and you can use that in your advantage, at least until the country gets its things in order. 
International operators…
… accept players from the county out of two reasons: one, because online gambling is legal there, and two, because players are interested in participating in online casino games. That's why you won't have a problem finding one to join. The thing is, international operators want to cater to global players, and are accepting players from all countries where online gambling is legal, to boost their customer bases. 
But that puts you in an advantage…
… in a way that you'll get the same world-class experience as other players would. You'll get a massive choice of games to pick from and play. You'll get to play with the world's most modern payment solutions, in addition to the traditional ones. But, you'll also get to claim bonus offers, participate in tournaments and adventures and climb up leaderboards just like everyone else does. You'll open a whole new world of opportunities as soon as you create your casino account. 
Just remember…
… to check whether the casino implements the necessary security measures, holds licenses by trusted regulators and is certified for fair gaming. As long as it offers all of these things, you can rest assured that you'll get the ultimate gambling time. 
Games at Cape Verde
As a Cape Verdean player…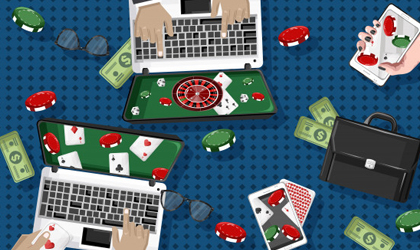 … visiting the one land-based casino in the country, Casino Royal, you can enjoy playing slot machines, poker, roulette and blackjack. But when you join an online casino, you will see that a plethora of other games is at your disposal. All it takes for you to do is choose one and enjoy a seamless gambling time online.
Online casino games…
… today are the most sophisticated ever. They are designed with the crispest clear graphics, feature the most astounding sound effects and cinematic animations, and offer the most engaging gameplay. Software providers make use of the improvements in technology and implement the very finest elements and features in their games to make them of unrivalled quality. Developers like Red Tiger, Yggdrasil, NetEnt, Evolution, Big Time Gaming and Endorphina create the most visually-appealing, immersive and rewarding games, so whenever you find a casino that features games by at least one of them, make sure you join it. 
These developers create the most innovative concepts, the most engaging mechanics and features and introduce jackpot pools to provide you with the best experience ever. That's why you should expect to find:
Popular titles would be at your disposal, titles like Mega Moolah, Live Craps, Aztec Gold Megaways, and Halloween Bingo, among others. 
Mobile Betting 
As a player from a country…
… where both land-based and online gambling are legal, you can enjoy games at brick-and-mortar casinos, desktop and mobile casinos. In recent years, with the advance in mobile devices, mobile gambling has become as popular as desktop gambling. Devices powered by Android, Windows and iOS are all eligible for mobile gambling. 
Operators have optimized…
… their regular browser-based sites for mobile use, so that players can enjoy their games on the go, whenever they get access to the internet. Therefore, if you are used to your mobile device and is always in your hands, you can join an online casino via your smartphone or tablet and play the same way you would via your desktop device. 
If you're used to…
… downloading mobile apps for playing video games, you can also download casino apps to play online casino games faster, in just a few taps on your mobile device. Operators develop casino apps for their sites, to provide players with the most convenient ways of accessing their favourite games and bonuses. 
Cape Verde Online Banking & Casino Payment Methods 
Considering online gambling…
… is legal in your country, you can choose to use whichever banking method you want to across online casinos for deposits and withdrawals. You have no limits to your choices, at least in legal terms. The only obstacle for you would be if a certain method you like isn't available in your country. But don't worry, because you will always find at least two globally-accepted solutions that you can use. 
The payment methods lists…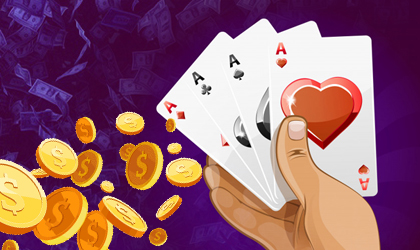 … across international online casinos are huge. They are there to suit any player, from any country across the globe. That's why you'll see credit and debit cards and bank transfer as the solutions that would most certainly be accepted in your country. But you'll also find a bunch of alternatives, modern solutions like eWallets and eVouchers that you can use if accepted in your country.
Check out the following list of solutions that may suit you:
Before you decide on the one to use, make sure you visit its official website to see whether it is accepted in Cape Verde. If not, you can always use digital currencies. They are absolutely global and accept users from anywhere across the world. Popular options include: 
FAQs
1. How to know whether a casino accepts players from Cape Verde?
If a casino does not accept players from certain countries, it will stress that in its Terms and Conditions page. If you cannot find any info there, simply try registering an account. If players from your country are not accepted, you won't be able to complete the registration. 
2. Which is the accepted gambling age across online casinos?
Online casinos mostly accept players which are 18 years old or older. However, you may come across casinos based in a country where the gambling age is 21 years. Before you try joining a casino, make sure you double-check the gambling age limit. 
3. Is the Cape Verdean escudo an accepted currency across international online casinos?
There are casinos which accept all currencies, but these are rare. Mostly, international online casinos accept mainstream currencies like the euro and the US dollar, to name a few. If you don't want to transact with foreign currency and pay conversion fees, you can always use cryptocurrencies. 
4. Is cryptocurrency gambling regulated in Cape Verde?
There's no mention of cryptocurrency gambling in the new regulatory, which makes it neither legal nor illegal. So, you can use this loophole to use digital currencies to fund your gambling time and cash out your winnings. 
5. Do many online casinos support Portuguese?
Yes, hundreds and hundreds of international online casinos accept Portuguese. Portuguese is a mainstream language, so you won't have a problem finding one that supports it, and join it. 
6. Will I be able to find a casino which offers Customer Support in Portuguese?
Sure. The casinos that support Portuguese may also offer Customer Support in the language. But the casinos where the Customer Support agents speak Portuguese would be rarer than the ones that support the language on the platform, so you must dig deeper to find one. 
7. Must I download an app if I want to play on my tablet?
There are rarely casinos that would ask you to download an app so that you can join them. The majority of casinos offer the app as an alternative, a better and faster way to access your favourite games on your tablet, so it is up to you whether you'll download it or not. 
8. Is the same offering available on a web-based casino site and its mobile app?
Most online casinos will offer exactly the same things, but some would limit the choices. Before you download a casino app, therefore, make sure you double-check this. 
9. Will I find bonus offers intended for players from Cape Verde?
That's highly unlikely, but don't worry, because all promotions across international online casino sites are intended for all players unless there's an exception. If a promo is restricted to some players, you will be informed. Otherwise, you are free to claim any bonus or promotional offer that looks attractive.
10. How to know which payment methods are accepted at an online casino if not logged in?
If not logged in, you can check out the casino's homepage. At the bottom you should see the accepted methods' logos, so you should get an idea of the ones you can use. But check whether you can see your options in the Banking page, or Payment Methods page. Some casinos allow players who are not logged in to see the methods they could get to play with should they join the casino.