XanPay Online Casinos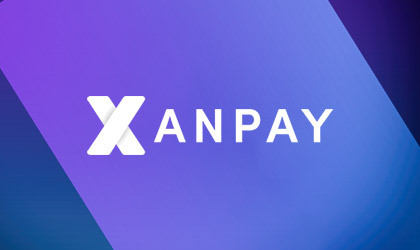 The online gambling industry in Asiatic markets has been booming in recent years, but the need for suitable payment methods was never met until XanPay was launched. The solution offers cross-border payments to be processed faster and cheaper, through one single platform. It offers a safe gateway, allowing users to use many payment methods via one account. As such, it is perfect for Asian players across international online casinos, as it gives them an alternative to traditional methods which are far more expensive and slower to use. What is XanPay and why choose it as your online casino payment method?
About XanPay
There's a lot to be said about XanPay, a platform that has been launched in 2019, by a private company operating in finance. It is an alternative payment gateway allowing cheaper and faster processing of cross-border payments via a single account. Headquartered in Hong Kong, with an office in Singapore, the solution was launched with the aim to cater to Asian users, across 15 markets. It has integrated over 100 local payment methods users can use, and that's one of the main reasons why over 1 billion users have put their trust in it.
The solution quickly built an impeccable reputation and integrity, with both users and businesses reporting that they are satisfied with how smooth transactions with it are. Leading local FinTech investors have its back, such as HASHKEY, GumiCryptos, OKGROUP, Antler, CMTDIGITAL and Valar, further contributing to its popularity.
Since this is a routing technology allowing for automated payments, it enables all of the payment providers and merchants across the world to get better access to Asian markets using alternative local payment methods via one account. Unbanked and underserved users in the Asia Pacific get the financial access they desperately needed, mainly because the methods offered are not credit card-based but local direct debit solutions.
Some of the methods integrated with it are the Philippian Instapay, the Malaysian DuitNow, the Singaporean PayNow, the Vietnamese ViettelMoney, the South Korean toss, Thailand's PromptPay and bank transfer and FPS in Hong Kong. There are even bank transfer options for users from New Zealand, India, Indonesia and Australia, among the over 100 methods you can explore.
Over 10 currencies are accepted when transacting with it. Since businesses are enabled to accept payments via fast payment methods and local banks across the region, transactions with it are some of the fastest and with the lowest fees. That's because middlemen (like credit card processors and clearing houses) are not involved in the process, hence, the high costs of traditional methods are eliminated.
Having learned what you have about it so far, you should not be surprised that XanPay has found its way across the online gambling industry. In fact, it is already offered across many international casinos accepting players from Asia Pacific, and more new ones are adding it to their lists of accepted methods. This is a major perk for players from the region, considering the constant raids in South Korea, Malaysia and Hong Kong, for instance, where thanks to this solution, players can join international sites and enjoy seamless online gambling time with no worries about their deposits and withdrawals. Let's see how to use it.
How to Start Using XanPay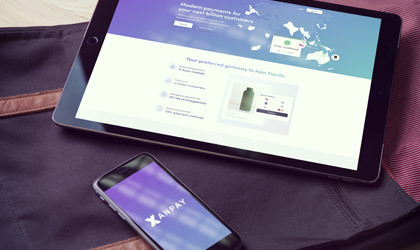 As you could see in the previous section, the solution offers over 100 payment methods on its platform, most of which are bank-related options or eWallets. So, as long as you have an online banking account or an eWallet account, you are covered. You won't need to create any new account to start using the solution.
All you'll need to do when you decide to use it is to choose it as your payment method and choose the country you're playing from. To give you an example, let's say you choose Vietnam as your country of residence, and ViettelMoney as your payment method. The only thing you need to do next is enter how much you'd like to send, your phone number and your email. XanPay's system will generate a verification code which will be sent on your phone, which you'll need to enter to confirm the transaction. This is an added layer of protection and a step further in facilitating the completion of the payment. Next, you'd need to press Pay. You'd need to enter the details of the recipient or scan the QR code, and that would be it.
The steps you need to make to request a transaction, as you could see, are quite simple and straightforward. Let's see how they would be applied when making deposits and withdrawals across online casinos.
Depositing and Withdrawing with the Solution
We mentioned previously that XanPay is already accepted across many casinos, and many new ones are starting to offer it. Some of the options you have at the moment are Jackie Jackpot, Winners Magic, Lucky Thrillz, and Trada Casino, to name a few, but rest assured that the solution is getting the recognition it deserves from the online gambling community. You can bet that it will become accepted across many more casinos in the future, due to the great things it can offer.
So, the first step would be choosing an online casino to join. Explore a few good candidates and join the one that looks like the best for you. To request a deposit with this method, do this:
Visit the casino's Cashier/Deposits page.
Find XanPay's logo and press it.
Using your credentials, log into your eWallet or online banking profile.
Enter the amount you'd want to deposit, the code you received and confirm the transaction.
In an instant, the solution will process the deposit and the money will arrive on your balance

 

in real-time.
Just as easy as depositing with it is, so it's withdrawing with XanPay. All you'd need to do is repeat the first 3 steps, and in step 4, enter the amount you'd like to withdraw. Step 5 would be waiting for the casino to approve the request before the solution delivers your winnings to your eWallet or online banking account.
Coverage and Restrictions
We said that XanPay offers cross-border payment facilitation, therefore, you have gathered that it is available in several countries. We also mentioned that it was designed to cater to Asia Pacific, offering local alternative payment methods to users from these regions. Now, all you need to know is exactly which countries are accepted countries.
Among the 15 accepted countries, you have South Korea, the Philippines, Vietnam, Malaysia, Thailand, Hong Kong, Singapore, and India, in addition to New Zealand and Australia.
Fees and Additional Charges
It was made clear from the very beginning that XanPay is one of the most affordable payment methods you could use, as it comes with no fees on its part. You, as the end user, will not be bothered by any charges. Casinos, however, do need to pay transaction and integration fees, but these are some symbolic, basic fees.
Therefore, this is one more reason why you need to consider using the solution as your payment method, especially if a player from the Asia Pacific.
Accepted Currencies
Given the list of accepted countries, you've probably gathered which currencies are accepted when using XanPay. As said in the introduction, you'll get 10+ currencies at your disposal.
Some of these are the Thai baht, the New Zealand dollar, the Hong Kong dollar, the Indian rupee, the Indonesian rupiah, the Australian dollar, the Vietnamese dong, the Malaysian ringgit, the Singapore dollar, the South Korean won and the Philippine peso.
Customer Support
XanPay is one of the most transparent payment methods out there, too. When you visit its official website, you'll see that the solution has shared the company's Singapore address even, which you can find on the Contact Us page. While there, you'll also see the other various options to get in touch with its Customer Support representatives. There are options for both merchants and end users, but we'll focus on the latter.
You can get in touch with the team via the on-site contact form. You'd need to provide your phone number to get the information you need. However, you can also visit the Help page, and explore it in detail. The team has managed to give answers to the most frequently asked questions there, so without a doubt, you'll be able to get the answers you need.
Of course, you can always contact the casino's Customer Support agents. They should also be able to give a hand when it comes to deposits and withdrawals.
Conclusion
There are several aspects we need to pay attention to, to successfully conclude this review. XanPay is a payment solution that is suitable for online casino players from Asia, New Zealand and Australia, offering them fee-free, fast and convenient transactions with their own country's currency. It is already accepted across many online casino sites but more are expected to start offering it soon. Therefore, if a player from the region, make sure you consider using it. Since you won't even need to create an account to use it, all it takes is logging into your online banking or eWallet account to give it a try. Do it, and you'll see how quickly you'll fall in love with it.
FAQs
Does the solution do dismemberments and refunds?
Yes, it does. Not only that but dismemberments are done much more easily with it than with any other method. As soon as you request a refund, the casino must approve it. And after that, the solution will send it back to your online banking or eWallet account.
Does XanPay offer Customer Support and assistance via phone?
No, not really. As explained, there's only an on-site contact form you can use to get in touch with the agents, but since you'll provide your phone number, the agents will contact you via phone to give you the answer you needed.
Is its website available in many languages?
Even though offered across 15 countries, most of which are Asian, its official website is only available in English. This is strange, of course, since you'd expect it to be available in most Asian languages.
Is the solution on social media platforms?
Sure it is! You will find it on YouTube, Facebook and LinkedIn, in case you wish to follow the novelties it starts offering and be on track with any new developments.
Do currency conversion fees apply with XanPay?
The offered currencies, the ones we mentioned previously, are default, hence, not subject to currency conversion fees. However, if you tried using an entirely different currency, say, US dollars, expect to pay currency conversion fees.
SHOW MORE
&nbsp
Online casinos accepting XanPay as a payment method
Loading...
There are no available casinos for requested criteria.

We're showing casinos that accept XanPay restricted by your country. To remove that condition click here
Something went wrong. Please try again later.