Online casinos accepting players from Vietnam
After it took the entertainment world...
... by a storm, online gambling started expanding from more developed countries and markets into some new territories. The practice has caught on rather quickly, especially due to the fact that these novel marketplaces have so far been rather restricted in this field. With the accessibility and extreme convenience of the new form of gambling action, players everywhere were finally able to enjoy prime entertainment.
Vietnam is...
... part of the latter group of countries and territories that have been yet to discover the massive potential of the industry as it is. After all, gambling has always been a rather taboo topic in the country, with a handful of land-based casino establishments holding their grounds and turning profit thanks to foreign tourists visiting the country.
The past couple of years have changed the entire landscape of the Vietnamese gambling industry as we know it. Nowadays, it is richer in availability, diversity, as well as more lenient laws and regulations, allowing it all to come together.
Top 8 Vietnamese Online Casinos
Casino
Highlights
Cashout
Bonus
Loading...
There are no available casinos for requested criteria.
Something went wrong. Please try again later.
Gambling Laws & Regulations in Vietnam
The country of Vietnam...
... has long been under rule of a single socialist government, only to begin making progress in a new capitalist society over the past decade or so. In that short timespan, they have still managed to achieve massive progress, especially in increasing the Internet penetration percentages, adoption of modern practices in various spheres of culture, society, science and education, as well as entertainment.
In this line of thought...
... the government structure in power during 2016/2017 ultimately managed to make a difference and break away from the established status quo. More precisely, gambling had so far been the sole privilege of tourists and foreigners, with anyone holding a Vietnamese citizenship being completely banned from land-based casino establishments.
For the longest of times...
... this pushed enthusiasts to create traffic in neighbouring countries, as they visited the casinos in Cambodia and Singapore. At that time, the national lottery was the only licensed operator in the country that could provide such services to the local population, both from land-based kiosks and from an interactive online lottery platform, launched mid-2016.
The imminent change...
... mentioned above consisted of a long process of debates, drafts and amendments before the authorities agreed on the terms. Luckily for the gambling public in the country, they did find a solution – a three-year trial period on legal land-based casino gambling, as well as a five-year trial on sports/racehorse betting.
With the process of licensing...
... also underway, Vietnamese players practically expected the online gambling segment to come forward soon enough. Nevertheless, roughly put, the matters so far indicate that there is no such thing as legal online gambling in the country.
January 2019 saw the official launch of a casino that accepts locals on the floor as well as tourists, and ultimately marked the onset of a new era in Vietnam gambling industry. Speaking of which, this change in attitude was accompanied by a range of other alterations to the entire legal framework.
The legal gambling age...
... for locals remained 21, while tourists are allowed to gamble from the age of 18. What is more, a two-tier registration (enrolment) system has also been put in motion. At the time when the first live land-based casino for locals went live, players with an income no lower than $432, i.e. VND10 million were the standard that had to be met. On the second tier, they had to provide proof of their belongings in order to be permitted entry.
As restrictive as it may sound, this is still a measure that initially aims to protect players and their households. In other words, only those that have regular income that is enough for sustainable living will later be allowed to enjoy gambling, and not before meeting the requirements.
Vietnam Online Gambling
In most countries...
... the online gambling industry simply mirrors the offline one, although this isn't a general rule. Most legislators that have been advocating for the purpose of legal online gambling usually took up the principles of offline regulations.
Still, Vietnam remains a country without any official national licensing authority, and thus without a locally based, or operated online gambling platform. This is due to the fact that it is officially forbidden by law for operators to set up their online gambling platforms, servers and services on Vietnamese territory.
Nevertheless...
... this isn't to say that the Vietnam online gambling public is completely deprived of options. On the contrary – there are still plenty of online casino operators eagerly looking to offer their services to this largely untapped player pool.
Offshore online gambling operators (casinos, sportsbooks and the likes)...
... make up the interactive portion of the gambling industry in the country.
These are respectively licensed and authorized by a range of jurisdictions which still provide great insight into the operator's reliability. In fact, all you need to do when shopping for a new online casino is head to the bottom of the page and go through the licensing information. Most Vietnam-friendly casinos come from rather reputable jurisdictions – the Philippines, Gibraltar, Cyprus – and do answer to the needs of the industry, market, customers and keep up with the new tech advancements.
Casino
Slots
Roulette
Blackjack
Video Poker
Rating
Loading...
There are no available casinos for requested criteria.
Something went wrong. Please try again later.
Games at Vietnam Online Casinos
Listed above are the common types of offshore online gambling platforms, with online casinos taking up the foreground in most cases. They are followed by all kinds of sports and horse, as well as dog race betting, practically keeping the action going at all times.
When it comes to diversity of the gambling content, one can safely assume that Vietnam players get all the latest content from reputable operators. Most recently, this has come to include the following Vietnam online gambling forms:
Horserace betting;
Sportsbetting;
Poker;
Slots;
Blackjack;
Baccarat;
Craps;
Roulette;
Dragon Tiger;
Sic Bo;
Other Table Games;
Live Casino;
Scratch Cards;
Only the last of the list is legally licensed by the current Vietnamese government, yet all of the gambling options listed above are able to meet the requirements for a top-notch experience.
The Best Live Casinos in the
Best Reviewed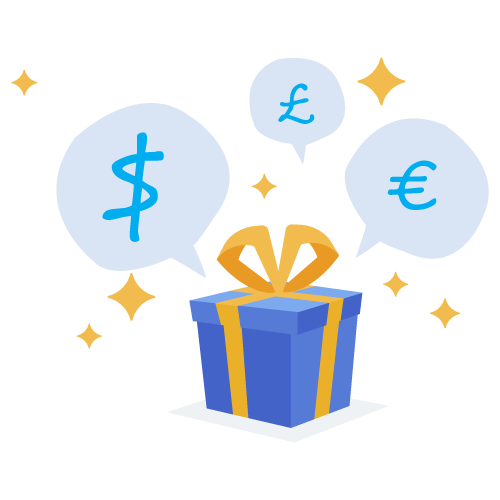 Casino
Rating
Interesting Games
Highlights
Casino Bonus
Loading...
There are no available casinos for requested criteria.
Something went wrong. Please try again later.
Mobile Betting
Smartphones are...
... the next big thing, as they transformed the regular portable device of a phone from a simple communication gadget into a fully fledged computer. People nowadays are able to run programs, go online, access all kinds of files, store, share and perform a range of additional operations with the simple touch of the screen.
The top leading operative systems for portable devices – mobiles and tablets both – included iOS and Android predominantly. Hence, when online casinos started treading the new territories, they focused on them as well. This is as much true about Vietnam online casinos as it is about any other.
The only issue...
... was that online gambling as such wasn't allowed across the country, let alone via these small and revolutionary devices. So, players that were eager to take their gambling on the go needed to find a casino that fitted their content to the smaller screens and functionalities.
The number of such platforms is growing by the minute, with players getting over-satiated by the market choices as we speak. Just make sure the operator provides a safe and secure channel for you to download the online app software, or simply access the official mobile custom-fitted site.
Vietnam Online Casino Banking & Payment Methods
Getting funds from point A to point B has long past as a valid predicament for anyone involved in the industry. Nowadays, payment processors are so advanced that people handle funds with unreal altcoins, transfer funds that don't exist in the physical world, and take out credits and loans in order to make a dream come true.
Still, the matter of payment processing...
... has remained one of crucial interest for proper functioning of both platforms and players. Just the USA online casino banking restrictions are proof enough of how one key segment can help shut down the entire industry. Nevertheless, as more and more US states are stepping forward and adopting the industry for everyone's sake, the example is all the more positive.
Vietnamese players...
... at the top offshore online casino platforms need to be able to perform secure, speedy and convenient banking transfers. Starting from the start, it is important to check for currency availability. Most of the dedicated operators will offer transactions in the local Vientamese currency, the dong (VND), although some may be forced to stick with international options solely – USD, EUR, GBP.
Either way, there is one other aspect that needs to be considered in the case of Vietnam online casino banking – the payment processing services.
The illegal status...
... of online gambling for locals, and that of providing interactive gambling while situated on the territory, has driven away as many international payment services as casino operators. Still, in return, new banking methods have recently appeared in order to fill in the gap. All in all, a combination of GoCash88, VTC Pay and other methods predominantly catering the Asian gambling market, as well as Skrill, Neteller, EntroPay and other more internationally oriented services have made up the ultimate banking environment for Vietnam online casino players.
FAQs
1. Basically, is online gambling legal in Vietnam?
- The authorities are still against online gambling that is provided by locally-based operators, or played by the country's locals. However, offshore operators are not regulated explicitly by the letter of the law, and have therefore managed to establish online gambling in Vietnam.
2. Can I play live dealer table games in my native language?
- Most of the casino game software nowadays comes with a separate language version for each marketplace. Although Vietnam is only yet begun growing, players that want to experience a fully dedicated gambling experience can find Vietnamese-speaking live dealers at the respective live casino tables.
3. Will I be charged any fee for online casino deposits?
- Top online casinos nowadays tend to avoid fee charges for online casino deposits altogether. Withdrawals may incur some charge, although even this depends on the specific policy of the operator and payment processor. Nevertheless, should you need to make a deposit in a currency other than the chosen one in your banking method, then it is most likely you should expect an exchange fee.
4. Are there any age restrictions for foreign gamblers in Vietnamese law?
- The letter of the law claims that foreign players are only allowed to participate in these types of games if they are 18 years of age, or older.
5. What other currencies are normally accepted by the most common payment methods at Vietnam-friendly online casinos?
- In an attempt to localize and dedicate the casino experience as much as possible, these operators tend to include the national Vietnam currency dong. Other than it, they also tend to include the Japanese yen, the Chinese renminbi, and the Korean won, along with more globally accepted currencies.
6. What poker variants are regularly available for gameplay?
- Poker tables that are commonly found across other online casino floors at international platforms will be no short of present at these Vietnam-friendly sites as well. Casino Hold'em, Three Card Poker, Five Card Poker, Stud Poker, Triple Action Poker and Poker Pursuit are just some of the variants on offer.
7. Should I be worried about claiming any bonuses and rewards?
- No, you are entitled to make use and benefit from all the bonuses and rewards offered by your chosen online casino, just like any other member of the casino player pool. In other words, Vietnamese players can help themselves to anything from free spins, No Deposit bonuses, Welcome offers, cashbacks, Refer-a-Friend bonuses to reload boosts and VIP rewards.
8. Can I report a scam at the local police or other legal authority, even though online gambling isn't legal?
- You will not be wrong to do so, although these authorities do not have any power over an offshore licensed, regulated and authorized operator. The best place to seek assistance is with the jurisdiction in question, or the casino's customer support for that matter.
9. Are there any specific Asia-themed games featured at the Vietnam-friendly online casinos?
- Online gambling software providers, as well as casino operators, are both aware of the need to localize the content on offer in order to fit the preferences of the target audience. The former have thus been dedicated to covering the more widely known international cultures and symbols, while the latter combine them for the perfect combination. These Vietnamese casinos, specifically, feature classic, video and progressive Asia-themed slots, as well as a range of specific table games – from Pai Gow poker, through Dragon Tiger and Sic Bo, to Fishing King and more.
10. Could I try gambling in cryptocurrency?
- Yes, cryptocurrency has been considered one of the top banking options for online gambling shortly after its appearance. Bitcoin was the first crypto token to appear in public, although its unique and rather advantageous blockchain technology soon became a basis for multiple variants, extensions and other, completely independent cryptocurrencies.
Players from Vietnam are more than welcome to make use of the anonymity, security, accessibility and convenience provided by the likes of Bitcoin, Bitcoin Cash, Ripple and Litecoin, across the wide range of crypto-casinos available for this player pool.