Slotmill

To visit Slotmill official website, click here.
About the Company
Slotmill is a Stockholm, Sweden based slot developer launched in 2019 by seasoned veterans of the online gaming industry.
The studio's random number generator and games are certified by iTech Labs and upon launch, licensed under the business name SM Tech N.V., a private Limited Liability Company registered in Curacao August 2019 and licensed by Curacao eGaming.
The company's tag line is "Excitement through Research".

One of the founders is Johan Ohman of Stockholm. The chairman of Hero Gaming spent several years in finance, fintech, and telecommunications after concluding a nearly decade-long career at NetEnt where he spent the last four years as President and CEO.
As of the time of this review, the company had about half a dozen games deployed, staged for release, or publically displayed as in production.
The company's earliest digital literature speaks of a dynamic in the industry at the time that still exists today - one that sees established suppliers and new game studios cranking out an increasing volume of games to attract operators that want to attract and retain players.
The result of that mass production is that players become frustrated with ill-conceived and unsatisfying games while operators experience diminishing returns on their investments from slots with short life cycles and little player loyalty to favorite titles.
The company states that its goal is to create a well-balanced library of games that will give players the "ultimate experience".
We can assume that happy players make happy operators so their focus would seem to be end-user-first, or "player-centric".
To this end, one feature the company offers is games with high RTP or theoretical return to player percentages. Those high RTPs are locked in and cannot be adjusted by the casino operators.
Many, in fact, most, online game developers offer operators the option to change the preset player returns albeit in line with local regulations.
SlotMill locks in RTP...

Just like a popular slot on a Las Vegas casino floor may have a higher RTP if it's located deep inside the labyrinthine casino than the same title right next to the entrance - players at a Malta-licensed casino could be playing a game with 92% RTP, while players in the UK or another jurisdiction that requires the RTP is prominently displayed will find the same game with higher RTP listed.
Slotmill breaks this widely accepted norm by offering only one version of any given game and affixing their trademarked Fixed RTP seal to it.
Another element of trust for players is their trademarked True Reels feature that guarantees that the same reels and maths are used on any demo version of their games as are used for real money play.
While maintaining a one-to-one relationship between demonstration models and real money games is a standard regulatory practice in some jurisdictions, it is not in others. It's good to see an operator offer that assurance to players who want to try out games in fun mode to get a feel for them prior to staking real money on the outcomes.
"In essence, Slotmill warrants a fair and true experience wherever our games are played."
Where the games are distributed
Early in the company's history, they seemed to be taking a rarely walked or specifically unbeaten path to game distribution in the day of massive aggregation and remote game server platform delivery like Quickfire or EveryMatrix accomplish.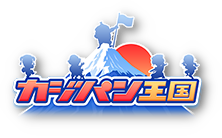 The first announcement of a deployment deal we see is singular with placement at a highly popular Japanese online casino operated by Sweetspot NV. In one respect this is not a surprise as casintabi is or was a Hero Gaming brand and co-founder, Ohman is still the Chairman of that company as of the time of this review.
The next step we see is to get plugged in with Qtech Games, another Curacao-licensed Swedish distributor focused on emerging markets, including Asia. Qtech has been aggressive in establishing itself in the market place with gaming alliances and the acquisition of Snowborn Games in early 2018.
Snowborn is another creation spawned by a C-Suite alum of NetEnt, Pers Larsson, and two partners. That developer first launched with the Glitnor Group in Sweden before inking a deal for Quickfire aggregation.
The next brilliant move we see in almost immediately capturing at least a foothold in multiple global markets is a deal with Angler Gaming subsidiary, Spotlight (SE) a casino operator. A deeper look into Angler Gaming becomes difficult as the firm keeps almost all of its operations very close to its chest.
From another Online World Casino Directory review:
"Angler Gaming (Stockholm:ANGL) was created by Betsson in 2012 and comprised a capital investment from Betsson, a gaming platform based on CasinoEuro's, and more than two dozen customer databases that Betsson was not using to full advantage."
Add the known elements together and expectations are high for some super high-quality slot titles as well as a gradual awakening across the globe to the Slotmill brand.
Software and Games
Even without knowing any of the above, a quick glance as the splash icons for the current game line-up inspires hope.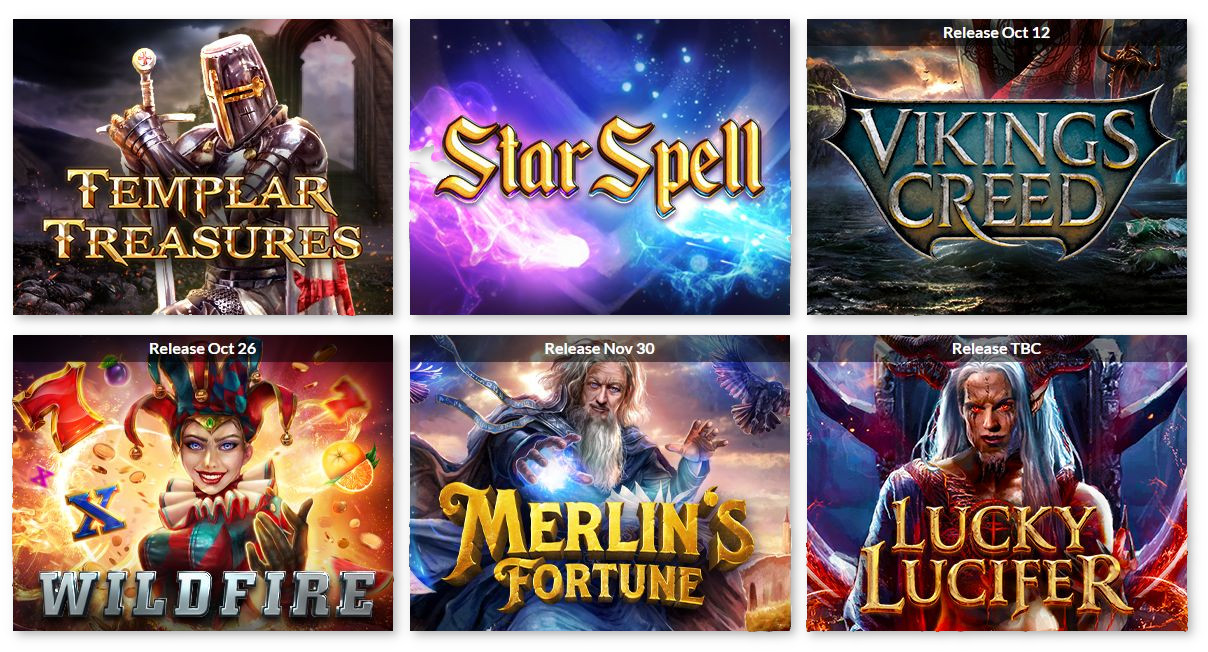 Of course, many not-so-relevant amalgamated studios around the world with artists in one location, marketing people in another, and a small raft of game engines (however procured) may create clones with amazing splash screens and game icons.
Too often, once the game loads disappointment is the result with shoddy "flat" reel symbols, recycled sound effects, and uninspiring maths and mechanics.
While the visual representation of the games is indeed on another level here than the actual gameplay graphics, it is not by orders of magnitude and it doesn't feel disingenuous to see a gallery print-quality intro before entering a game with perfectly well-conceived and executed graphics.
After all, the game is just that, a game not a collector item. Some of the front work on the other hand would be a welcome addition to a frame and a place on the wall of my den.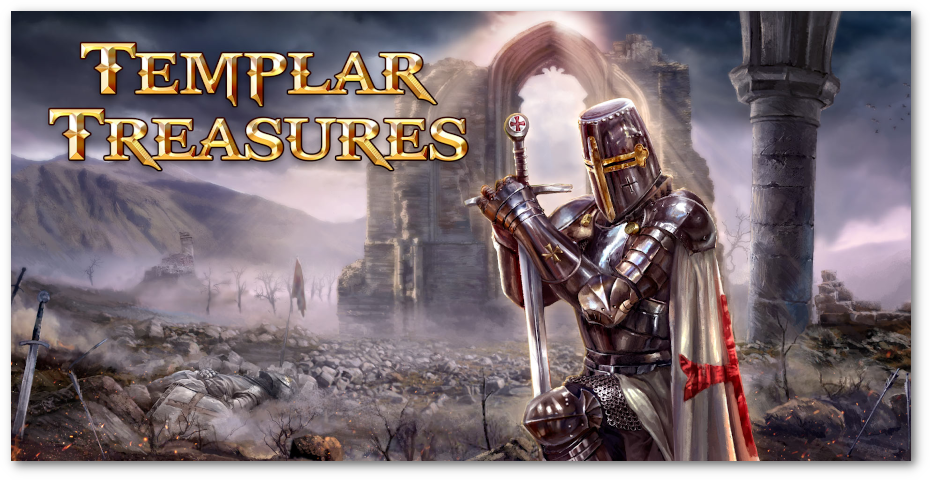 The games so far
Templar Treasures
Star Spell
Vikings Creed
WildFire
Merlin's Fortune
Lucky Lucifer
Immersive Riches
Let's dig in!
One thing all of the games have in common is that they are designed first and foremost for mobile play. Working from that baseline, they also automatically optimize for any sized screen, scaling up the images and animations without losing the resolution, clarity, or execution - no lagging reels - no blurry animations - they function perfectly on any device at any resolution.
This of course occurs through the magic of HTML5, the coding language that lets you play in any native web browser. The coding is lightweight with most of the commands being behind the scenes and that means they load fast.
The graphics, animations, and sounds of all the games we tested work hand in hand with the game maths for a holistic experience.
The spin and stop button actually works to stop the reels and spin again after a losing spin but you'll have to wait for a very brief and not-annoying win celebration to spin after along with the payout.
The one time you won't be able to stop the reels is after a scatter anticipation is set up, waiting for the third, fourth, or other final scatter to land.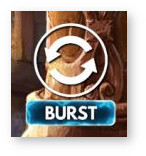 There's also a "Burst" mode that foregoes all of the reel spinning drama and simply displays a sort of plasma storm that produces numeric (coin) values of any wins "directly" from the random number generator as run through the game maths - rather than showing the spinning reels. Each game has its own theme-specific backdrop for the Burst feature derived from the game art.
I like this better than "auto-spin". It has its own elements of excitement built-in from the mesmerizing sound effects and hypnotic purple "fire" to the explosive wins. However, auto spin is still available to those who prefer that method.
As the Burst plays out there is a countdown clock that you can tap to stop the feature at any time. You can also see your balance at all times. Spin from 10 - 1,000 times in various increments at bet levels from 0.10 to 50.00 per spin.
There is also an option in the general settings for left-hand play. This simply moves the spin and burst buttons to the other side of the screen. It's a minor touch, but a nice one.
Templar Treasures
Templar Treasures visits a terrible time in human history when ideologies and humans were at endless war in the medieval era.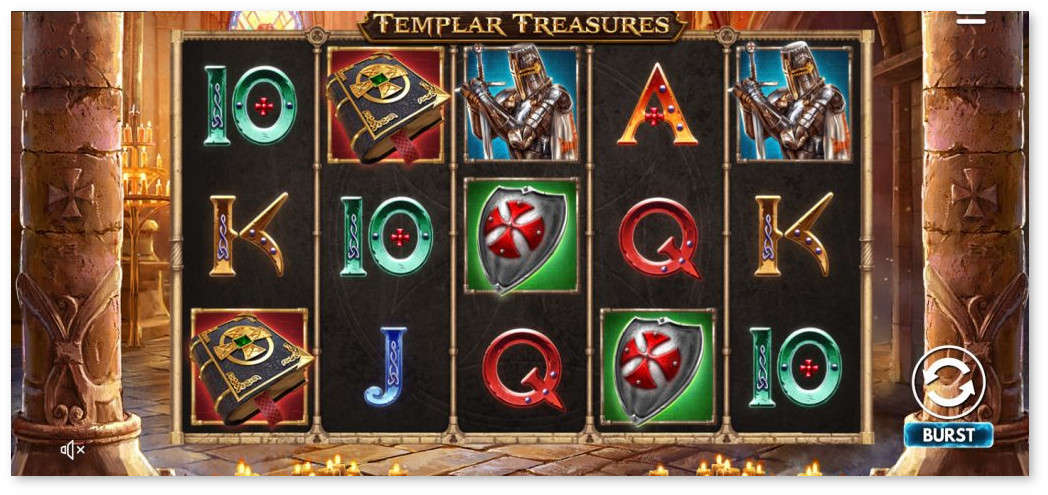 Land three or more scattered Templar Books to trigger the free game bonus of 8, 12, or 15 spins that can be retriggered infinitely.
During this engagement with your adversary, MATH, one symbol will become your ally. The magical symbol will expand to cover the entire reel it rests on.
How is it magical, you might ask.
Many symbols expand, they are usually wild symbols. This magic symbol ignores the spaces between it and others of its ilk to pay as a scatter with no need for matching book symbols to be adjacent to each other.
Oh yeah... the scatter symbol also a wild symbol.
The game features Slotmill's signature Fixed RTP and True Reels, leaving operators with one tool to try to keep you from breaking the bank on this highly volatile, 97% RTP, 5x3 slot with ten fixed bet lines.
That tool is bet levels.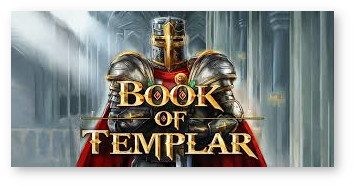 With a max win of 7,000x total bet or 350,000 Euro at the maximum possible bet allowed by the developers, some operators may choose to limit the max coin level below 5 Euro (x10 lines = 50 euro max bet) to limit their exposure to your luck.
The default bet levels are the only thing to keep you from shaking the roof beams and bringing down the chandeliers on a mad mean streak of perfect fortune.
How often that will happen is not quite known, perhaps never. The variance or standard deviation from the mean (theoretical return to player percentage) is indexed at 54 on the volatility scale. Unfortunately, we don't know how far that is from 0 without being given the top number. We'll have to go with the stated Volatility (variance) of 54 (High) per company data.
We can tell you how often the bonus is triggered, on average - but with any slot or other truly random game, you could hit it on your first spin as easily as your 1,000th spin. After one billion spins you will have triggered the bonus feature once in every 165 spins.
Here's where it gets a little crazy. That hit frequency is locked into the maths - but - we don't know what percentage of the RTP comes in the base game and how much of it occurs in the feature. Those numbers would give us a clue as to how often the heartless math of high volatility will deliver a feature return of more or less 165 stakes, on average.
You might fight like a knight throughout the day and as the sun sets you may trigger a feature only to be dealing with the same maths that kept you from the battleground in the first place.
The feature might return nothing or next to nothing! It also might return 7000x your total bet with expanding wilds pulling double duty as scatter symbols. Have heart, enter battle, seek conquest, and may all the gods be with you!
Star Spell
Here, we have another 5x3 with ten fixed bet lines, but that's almost all this game has in common with Templar other than high-end graphics and all of the other good stuff that runs through the potions for all of the games from the studio.

Pays work both ways from leftmost to right and from rightmost to left.
The game feature consists of an expanding sticky wild that triggers a free respin with a full reel wild. When another wild symbol lands on the first respin, pays are doubled and both reels remain wild for the next respin. If you land the third wild on the third respin all payouts for that spin are multiplied by 3x.
Two wilds award a 2x multiplier and three wilds award a 3x multiplier.
This game matches colored potions from left to right and right to left giving it 20 virtual pay ways over 10 lines.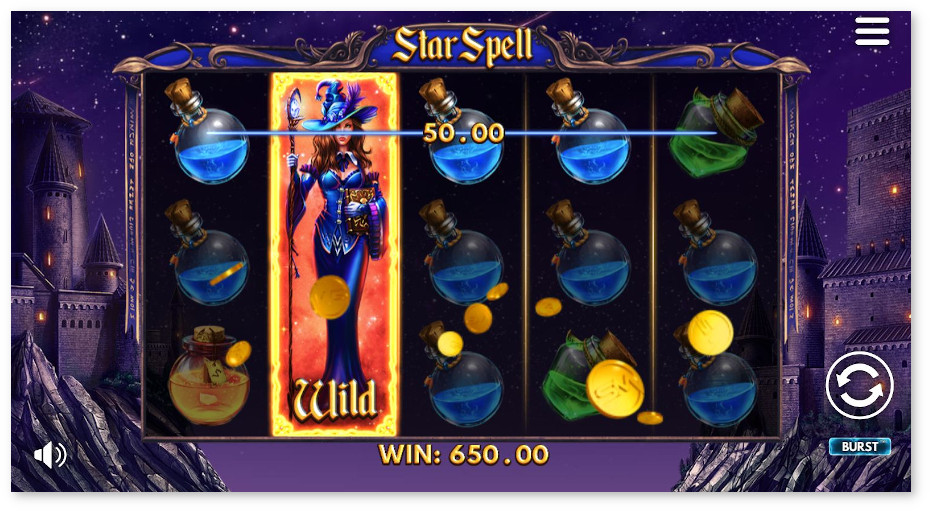 The RTP is a little lower at 96.12% and the volatility is "Low" with an index of 21 as opposed to the 54 index value of Templar.
As would be expected from the lower volatility, the max win on this game is lower as well at 1200x bet, so that result will happen much more frequently than it will on a more volatile game with similar RTP.
Star Spell also has a simpler bonus feature that should trigger on average once every 12 spins. Again, these numbers are based on 1,000,000,000 simulations which is a number not quite necessary for a low variance game, but the same standard is applied to all games we have tried.
It would appear that the games are benchmarked at a very high confidence interval, perhaps as high as 99.9% so that the actual RTP reaches the theoretical RTP in 999 out of 1,000 tests of one billion spins each. A lower volatility game will hit the mark long before a highly volatile game will.
Let's take a quick look at the "perfect feature" event that will award 1200x bet.
This will occur on the third respin with three wilds expanded to cover all three central reels with matching high paying symbols filling the leftmost reel as well as being mirrored on the fifth reel.

Additional games
All indications are that the studio will be focused solely on slot development. Please see the list below for in-depth reviews of new games as they come out.
The Final Analysis
While the high quality of these games was predictable based on the company's makeup, the games and feature mechanics were not predictable.
Star Spell is much more direct in gameplay with a simple but exciting bonus feature, plenty of smaller wins, and super frequent feature triggers. The mystery is in how often two or even three sticky expanding wilds will appear. It couldn't be more different than Templar Treasures in any way from the theme to the mechanics.
We really like the basic evergreen mechanics that run through all games. The user interface is 'sensible' and the left-hand spin option is a nice touch. The BURST feature is pretty cool, and a good way to take a break from spinning reels rather than jumping around from game to game.
We like the themes of the teaser games which haven't been released yet and are anxious to see what sort of magic they have planned or players in volatility, hit frequency, and max jackpots not to mention the paths to those things. If the first two games are any indication, I think we are in for some pleasant surprises.
The company's deployment strategy seems very well reasoned and unique in that it uses a good variety of pathways to global markets - some virtually untouched by the mega-aggregator platforms.
All in all, the games were just about what we expected, and expectations were high. While perhaps not in a league of their own (we won't know that for some time) they are definitely top-tier developers with darn good games.
Slotmill Games
Currently, we have

casino games

available to play and over

casino software developers

. Let's get started!
Casino Games
&nbsp
Slotmill powered online casinos
Loading...
There are no available casinos for requested criteria.

We're showing casinos that accept Slotmill restricted by your country. To remove that condition click here
Something went wrong. Please try again later.