Distance Gaming

To visit Distance Gaming official website, click here.
About the Company
Distance Gaming is an online casino game provider once known as VueTec. The formerly US-based company was launched in 2002 and began streaming live dealer games at Dublinbet in 2005.
Over the years the company had developed a fairly deep portfolio of slots and other random number generator games. As far as we can determine, those games are now owned by Starfish Media N.V., which is a wholly owned subsidiary of Angler Gaming.
Angler Gaming (Stockholm:ANGL) was created by Betsson in 2012 and comprised a capital investment from Betsson, a gaming platform based on CasinoEuro's, and more than two dozen customer databases that Betsson was not using to full advantage.
In 2014 Angler entered into a revenue-sharing partnership with Vuetec accessing their live casino customers. In late 2016 Angler acquired the Vuetec brand, domains, and player database.
It's unclear what the company is doing with the live gaming assets.
It's also not clear if Angler has divested the slot catalog. They are the last known owner of record.
Software and Games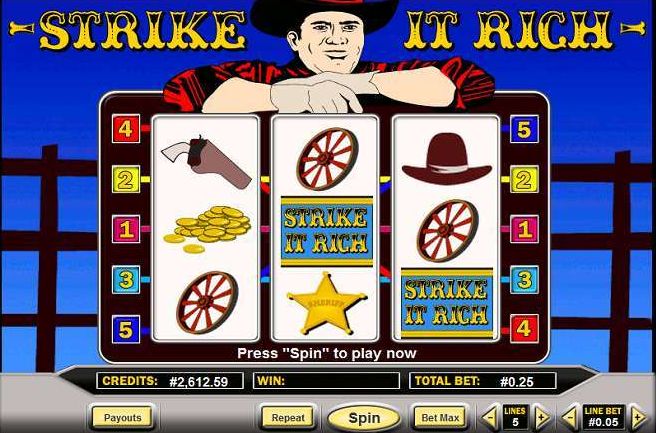 The slot game assets may have stayed deployed and may have been further deployed on the company's platform which it doesn't volunteer much information about.
The Vuetec live casino was a pioneering concept. They were the first do succeed at it in any meaningful way, and every game was streamed from a real casino floor. They seem to have just missed the advent of HTML5 delivery. The best old Java-based live dealer streams were simply not as good as any today.
Other iGaming associations with the games could be determined by pouring over Angler financials but it hardly seems worth the effort as there's nothing new about the slots.
We don't find a sudden surge of production or epiphany of innovation and creation - these seem to be assets that the company has either shelved, sold, or put to work in order to make money rather than to impress players in the third decade of the new Millenium.
The games are rudimentary, primitive, and most of them would feel seem at home in a virtual museum next to Parlay, Chartwell, and first-generation RTG 3-reel slots.
Distance Gaming supplies casinos with a host of random number generator served games. They have over a dozen slots games ranging from 3-reel, 5-line classic style slots to their last-developed video slots games like Buccaneer's Gold. The games are easy to play, with well-placed buttons on the user consoles. Game help is available at any point in a game and the paytables are easy to read and understand. Video poker is well represented with the classics including Jacks or Better, Deuces Wild and Joker Poker all in single-hand variants and some offering 4-lines, or four hands per game.
The Final Analysis
In the past, these were the sort of games you just didn't know who made and you may have found them at sports betting sites that also happened to have live dealer games.
That is not to say that the games aren't worth playing. We have fond memories of some of them, but the same can be said for other games of similar quality.
Perhaps it's time for an enterprising entrepreneur to create a lobby for modern online casinos or stand-alone operation with a focus on "time-one" games.
We already see mobile-first developers producing games with super low load weights for rapid deployment with minimalistic bonus mechanics and they're quite popular. Mr Slotty covers Europe well and Ipanema provides fast loading games for the LATAM market.
The retro aspect of authentic time-one games from Chartwell, Parlay, and others might add something to the gambling experience to go along with games from super innovative and original providers.
As we find any real money online gambling sites that carry Distance Gaming slots of yore, we'll add them to the casino list on this page. If they begin producing new titles, we'll review them here as well.
Distance Gaming Games
Currently, we have

casino games

available to play and over

casino software developers

. Let's get started!
Casino Games