Postepay Online Casinos

Introduction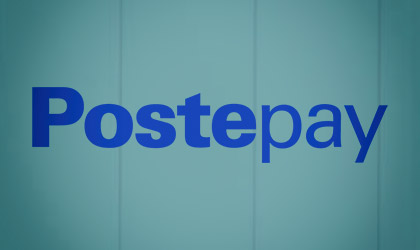 It's no secret that most people are leaving behind more traditional payment methods in the search for modern solutions that make online transacting a breeze. A big reason for this isn't the slower waiting times or longer getting-started process, but accessibility. Many traditional payment methods can be highly inconvenient for the modern user. We're always on the go, so stopping to top-off cards at a physical location isn't always possible. What's worse, the lack of physical locations near regular users can mean long trips that aren't worth the payoff. While this is the case in many countries worldwide, Italy isn't one of them. There's an old-school payment option still thriving in the region, and it might surprise you to learn that it's a part of the country's postal service! If you're hoping to explore Postepay, one of Italy's leading payment options, strap in as we cover its most important aspects.
About PostePay
PostePay is a part of Italy's postal service. This fun fact is a surprise for most people given the method's excellent functionality and diversity. The service was launched in 2003 by Poste Italiane, and its mission hasn't changed all that much over the years. It debuted as a prepaid card to make online shopping easier, and it wasn't long before its popularity soared. The card could be loaded with funds at your local post office, and because of its nature, it granted users anonymity, a hot commodity at the time.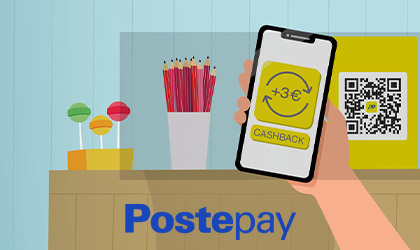 It's not hard to see why this method became such a big hit with online casino and shopping fans. The internet wasn't the safest place to be around in the early 2000s. Online shopping had just hit its stride, and with it, scams had almost become an art form on the World Wide Web. Shopping with traditional payment methods could often lead to your details being stolen, bringing with it a slew of problems down the line. PostePay fixed this issue entirely. Since the method was a prepaid card, sharing user information was unnecessary. As you can imagine, this meant the only risk shoppers could face was losing a few bucks. 
PostePay quickly became an insanely popular payment service in the region, and with its newfound fame came new options. Instead of sticking solely to its prepaid solution, the method grew to encompass several payment services. These included a debit card, and down the line, digital wallet service and app! PostePay has taken to modern banking like a fish to water. While its old-school options are still widely used, its newer online payment service is the perfect choice for anyone looking to shorten waiting times and spend less time visiting physical locations.
You might think that the pros of using this payment method are obvious, but there's more than meets the eye when PostePay is in question. On top of perks like anonymity, quick processing times, excellent money management capabilities, and a convenient online platform, the service is incredibly safe. Since it's tied to the Italian government, the company's chances of going bankrupt are slim to none. The solution also uses high-end security protocols and follows strict guidelines to keep players out of harm's way.
Another big perk of this method is its connections. PostePay is linked to leading bank card services VISA and MasterCard. Its reach by itself is pretty impressive, but since you can also pay with the service by choosing one of these two options at checkout, your selection of online casinos, service providers, and eShops is almost limitless! Players can choose from an incredibly diverse pool of options when searching for an online gambling venue. Subsequently, they can enjoy bonuses aimed at VISA and MasterCard users without issue.
Although this service is a leading payment option in the region, it does have a few shortcomings. First, it's only available to users in Italy. People outside this region aren't lucky enough to give it a try. Another con of using PostePay is the associated fees with some of its cards. While these fees are reasonably priced, they can be an annoyance, especially with the number of free payment solutions available. The one good thing about them is they tend to be annual, so you only have to deal with them once a year.
How to Start Using PostePay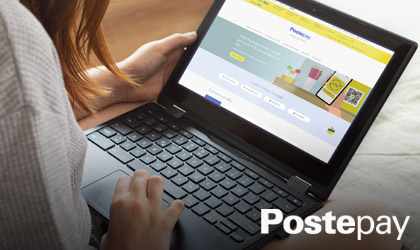 As we've already mentioned, PostePay has several services that users can take advantage of. These include a prepaid card, a debit card, and an eWallet. While all three are popular among users, the cards are easily considered the best option when online gambling is in question. Because of this, we'll mainly focus on the getting-started process for the brand's prepaid card. Before going any further, we should note that these cards can be used everywhere, but they're only available to Italian citizens. This is due to the physical limitations of the getting-started process.
PostePay's prepaid card is a somewhat more traditional payment method, but it works as an excellent option for online gambling and shopping. To get your hands on one of these cards, you'll need to visit a nearby post office and request one personally. It shouldn't take the clerk long to set up your card, and you can expect to fill out a few forms in the meantime for safety reasons. You might need to verify your identity too, so bringing a valid form of photo identification, such as a passport or driving license is also a good idea.
When you receive your card, you have plenty of options. Since you're already on-site, you can top up your balance on the spot by handing the desired amount to the clerk. Of course, this is just one of the ways you can fund your new shopping tool. Another alternative is doing it through the service's official app! You can add your card to your eWallet account and fund it around the clock through the internet. This option is the most convenient, but it does require setting up a Postepay eWallet account. Thankfully, this process is simple, and it's practically the online equivalent of the previous steps.
The last part we'd like to cover here is making payments. Since the card operates just like any other bank card, making payments is a simple process. Swipe it at the register, and you're pretty much done. In some cases, you might need to enter your PIN code to proceed. Of course, the same applies to online payments. Enter your card details at the checkout when prompted and confirm the transaction. Again, you might need to enter a PIN or security code here to complete the transfer.
Depositing and Withdrawing With the Solution
PostePay is one of the most popular payment options in Italy, so its reach is quite impressive. Thanks to its partnerships with VISA and MasterCard, this service is a viable option everywhere these brands are supported. Naturally, this means players are open to a world of near-endless possibilities, given the widespread nature of these services. Since nearly the entire online casino roster is in your palm, it's important to choose a venue carefully. Not all online casinos are equal, so pay attention to their offers and licenses. We suggest checking out some expert reviews for more details on what they have on deck. After choosing an operator, here's how to deposit:
Visit the casino's Payments/Banking/Cashier page. 
Look for the Postepay logo on the list of accepted methods and click or tap on it.
Alternatively, look for the VISA or MasterCard logo, depending on your card, and click it.
In the new window, enter the card's number, expiry date, and the CCV2 number, if needed, and specify your name as the cardholder. 
Specify the amount of money you'd like to deposit.
Accept the transaction, and the money will arrive in your casino balance instantly.
Withdrawing through Postepay is an easy task, but it's not a viable option with all the brand's services. Players can only withdraw through the service's eWallet and debit cards. The prepaid card option doesn't support withdrawals. The withdrawal process itself is nothing we haven't seen before. It's nearly identical to depositing, with a few minor changes in some of the steps. Something to note here is the processing time. With the eWallet, withdrawals shouldn't take more than a few hours. If you're in a hurry, this is your best bet. The credit card option can take a bit longer, extending the waiting time to several days.
Coverage and Restrictions
As we've already mentioned a few times, Postepay was launched by the Italian Postal Service. Because of this, the service is exclusively available to users in Italy. While this is a bummer to those outside the country's borders, natives shouldn't worry about limitations on international payments. The service might be bound to a local user base, but the brand has a global reach. You can make transactions nearly everywhere without issues, especially if you have one of the VISA or MasterCard debit cards in tow.
Fees and Additional Charges
While there are many pros to using PostePay, a lack of fees isn't one of them. The payment method's options come with several charges that you should look out for, including a charge when topping up your prepaid card, transaction fees on the eWallet and debit card, and several others. While these fees aren't outrageous, they can add up if you use the service frequently. We recommend checking out the payment solution's official website for more detailed information on these charges.
Accepted Currencies
Since PostePay is an Italian service, the primary currency it uses is the Euro. This doesn't mean you can't transact in other worldwide currencies, but it can mean some additional charges as currency conversion fees. While this can be annoying it shouldn't discourage users to utilize the method's full potential. It's a service with international reach, after all, so you can still make payments outside the country without issue.
Customer Support
PostePay's Customer Support is one of its strongest suits. Players have several ways to reach out to a Customer Support representative, and all of them are easy to do. If you're in a hurry, you can call the Customer Support Team via mobile or use the Live Chat on its official website. You'll get a prompt and professional response from a friendly representative. The two other alternatives are sending an email and visiting a local post office. Both can require a bit more effort on your part, but they're excellent options that come with detailed reports.
Conclusion
PostePay is easily one of the best payment options available to Italian users. The brand is a home-grown service supported by the government, offering several payment options to cover all bases. Not only does it offer perks like security, speed, and anonymity, but it also comes with a top-tier online payment platform to maximize convenience! This payment method is a no-brainer for locals, but there are a few things to watch for. Players should keep an eye on the fees associated with the service and know that these additional charges are pretty much unavoidable.
FAQs
Is Postepay safe?
Yes, the service is safe. Postepay is backed by the Italian government and has high-end security protocols to ensure user information is secure. 
Where is the service available?
Postepay is exclusively available to Italian users. Since the payment method is run by the country's postal service, only Italian residents can pick it up.
Can I withdraw with Postepay?
That depends on the service you choose. The eWallet and debit card allow withdrawals, but the prepaid card doesn't due to its nature.
Are payments instant?
Payments with the service are instant, but withdrawals can take some time to process. This is especially true when using the method's debit card.
Can I withdraw from ATMs?
Yes, you can. If you're using the Postepay debit card, you can withdraw from ATMs everywhere.
Screenshots
SHOW MORE
&nbsp
Online casinos accepting Postepay as a payment method
Loading...
There are no available casinos for requested criteria.

We're showing casinos that accept Postepay restricted by your country. To remove that condition click here
Something went wrong. Please try again later.