Paytm Online Casinos

Introduction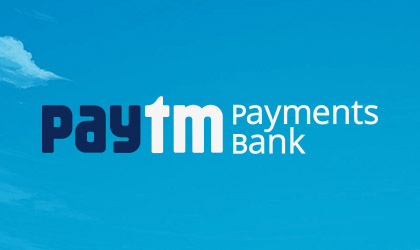 The modern world of online gambling is often a fast-paced and exciting environment always on the move. There are constant changes to various aspects of it, which, in turn, requires fans to keep up with the latest trends and technologies circulating the industry. One of the most important things to keep up with is banking. Finding a payment method that's quick, convenient, and safe can be detrimental to an overall positive online gaming experience, and thankfully, there are a few options available that offer these perks. One of the best you can currently go for is Paytm. This popular online banking solution stands out from the crowd as a top pick for online gamblers, and with good reason. It's an easily accessible payment method with many excellent pros, so if you're interested in learning more about it, we'll delve deeper into its offer in this text.
About Paytm
Despite being one of the most well-known payment services in India, and beyond, Paytm launched just over a decade ago in 2010. What's interesting about this brand is it's explored various markets throughout its short time since debuting. It started as a satellite TV and prepaid mobile payment platform, which later grew to encompass multiple other markets. The service's eWallet didn't come into play until 2014. At this time, the company made game-changing deals with Indian Railways and Uber to be added as a viable payment option to their platforms. As you can imagine, these agreements gave it a massive popularity boost, exposing the method to a new audience.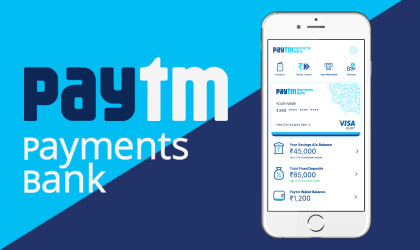 Paytm's flexible nature and access to various markets made it a force to be reckoned with. Users loved its diversity, as it's to pay utility bills, fund transport, recharge metro cards, and gamble online! The service's popularity didn't stop growing with time. In 2017, there were several significant changes to the company's structure due to shareholder shake-ups. These brought in tons of new investors, which helped the brand reach an impressive valuation of about $10 billion! The service's app also achieved an impressive feat around this time. It reached over 100 million downloads and added a beloved new feature that allowed users to buy gold through the platform.
It's safe to say that there are many perks to using Paytm, but one of the best things about the service is its availability. Once the brand picked up steam, it didn't stop expanding. The Indian company took advantage of its newfound popularity and strived for global domination. Of course, it didn't take long before territories like Canada and Japan joined its ranks, and fostering transactions with countries worldwide became a staple of the service. Nowadays, you can practically use the service no matter where you are, making it easier for online gamblers to access premium websites.
Naturally, this is just one of the positives of using the service. Paytm has a long list of perks that make it a force to be reckoned with. If you're wondering what drew so many gambling fans towards the service, the answer is simple. The solution includes instant payments, it's a viable option in tons of online casinos, and it's one of the safest payment methods you'll find. Since Paytm's primary service is an eWallet, it offers anonymity. Its quick payments allow users to make near-instant deposits and withdrawals, and its popularity has made it a staple in some of the best online gambling venues in the world.
We've talked a lot about Paytm's positive aspects and success, but it would be silly not to mention some of the negatives attached to the service. History-wise, thfe solution's been in hot water a few times since its release. A particularly controversial event was the removal of the solution's app from the Google Play Store for violating the shop's gambling policy. The reason for this drama was a "cashback sticker" included in the app that users could take advantage of to get discounts. Thankfully, this issue was resolved, and the app was reinstated soon after.
Its past controversies aren't the only thing that might bother some users. Paytm has a few cons that users should know before going for the service. One of them is the getting-started process. While we understand it's for safety reasons, the process is long and inconvenient. Another con that relates to this applies to users outside of India. Unfortunately, the complexity and inconvenient setup of this process can end up excluding many worldwide users. Since the issue mainly arises during the identity verification step, it might be impossible to clear things up at a physical Paytm office.
How to Start Using Paytm
On paper, setting up a Paytm account might seem like a simple process. It doesn't differ too much from registering an account with similar services, so players might feel it's easy and convenient. We're sad to report this isn't the case. While the initial registration shouldn't give you any trouble, finishing things up once your account is live can be a massive headache. While this affects Indian users, it can be a much bigger issue for users outside of the country, and we'll explain why below.
To start using Paytm, potential users need to visit the solution's official website or download its app from the Google Play Store and Apple App Store. Once there, click the "Sign Up" button. You'll be met with a form requiring some personal information. Among other things, you'll need to enter your phone number and email address and create a password. After this, you'll need to select the "Create a Paytm wallet option" on the screen. You'll be sent an OTP that you need to enter before proceeding. If it checks out, your account will be created.
Now comes the complex part. To use the wallet itself, you'll need to go through a security check by verifying your identity. Usually, this isn't a problem. The process requires providing a copy of a valid photo ID document, such as a passport, driving license, or government-issued ID. Once submitted, it only takes a few minutes for it to be checked and approved. This is where the issue arises. These checks often fail or are incomplete, prompting users to visit a Paytm physical location to complete this part of the process. While this can inconvenience Indian users who might have to travel to find one, users abroad are left with virtually no way to complete this check!
With that out of the way, let's get back to the main event. If you successfully verify your identity, your wallet is now active and ready to be used. You can fund it through various options and use it to purchase all kinds of goods and services in the online space. Using the eWallet is as easy as you can imagine. At checkout, select the Paytm option. You'll likely be prompted to log in using your credentials or get a notification on the app about the transaction. All that's left is to confirm it, and voila, you've completed your purchase!
Depositing and Withdrawing With the Solution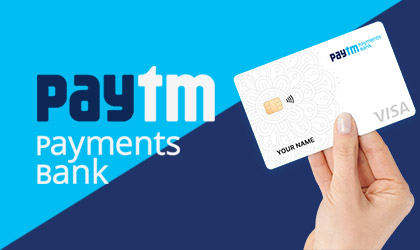 Depositing with Paytm shouldn't be an issue for any seasoned online casino player. The process is similar to using other eWallets to deposit in online gambling venues, so you can expect a few simple steps that feel intuitive. Before we proceed to the steps, we should mention that finding a legitimate supported Paytm casino should be your priority. When browsing for venues, check the operator's licenses to ensure it's safe. It's also a good idea to look at expert reviews to see if it's a good fit. With that out of the way, here's how to deposit with the method:
Head to the operator's Banking/Payment Methods/Cashier section and locate the Paytm logo.
Click the logo and sign in to your Paytm account when prompted.
Enter the desired deposit amount and confirm the transaction.
The funds should arrive on your casino balance soon!
We have some good news about Paytm withdrawals. Withdrawing through the service is a viable option in most of the venues that support it. Something to note here is that while the processing times for withdrawals are on the faster side, they're not instant. Players will likely need to wait a few days for the operator to confirm and send the payment. On top of this, there's a chance you'll be charged a fee for this transaction. This mainly depends on your chosen operator. Check their terms and conditions beforehand to see if such a charge exists.
Coverage and Restrictions
Before we proceed, we'd like to note that while Paytm is only available to users in a few select countries right now, it operates internationally, fostering transactions with services worldwide. With that in mind, the service's biggest market is India, where the brand is based. It's also available to players in Japan and Canada, with new potential expansion opportunities coming in the future. Nothing is set in stone with Paytm, so the service will likely include a few new territories soon.
Fees and Additional Charges
Fees aren't something players will have to bother with when using Paytm. While the platform has implemented a small recharge fee on its mobile platform, these charges are more than reasonable. Outside of the service itself, you can run into fees imposed by your chosen online casino. Unfortunately, some operators still charge fees for deposits and withdrawals. While these are much rarer now, it's best to check with your operator to see if they might be an issue. You can do this by browsing the casino's FAQ section or contacting Customer Support.
Accepted Currencies
One of the best things about Paytm is that currency conversion fees will never be a problem for users. The platform supports pretty much every major currency you can think of, and many others from all over the globe. Some of these include the US dollar, UK pound, euro, Japanese yen, and more. Of course, since the payment service is used primarily in India, most transactions will go through in the form of Indian rupees. Don't be confused by this, as no conversion fee will be deducted.
Customer Support
Paytm's Customer Support is easily one of the best you'll have the pleasure of dealing with today. The Customer Service representatives take a kind and friendly approach while working hard to find a resolution for your issue. What's better, getting in touch with a Customer Service rep can be done in multiple ways. If you're not in a hurry, you can use the contact form on the service's website or write an email. If your issue is more pressing, you can call the Customer Support Team through the numbers listed on the payment method's website.
Conclusion
Paytm is one of the biggest payment methods in India, and with good reason. The service is an excellent mix of speed, convenience, and safety that makes transacting easy and opens the door to countless shops and services on a global scale. On top of this, the solution is ready to offer support at the drop of a hat, ensuring players are always tended to if issues arise during their usage. Still, there are a few things to look out for with Paytm. The getting-started process can be tedious, especially if you're an international user based outside of India.
FAQs
Where is Paytm available?
Paytm is currently available in India, Japan, and Canada.
Is Paytm safe?
Yes, Paytm is safe. Since it's an eWallet, the service keeps your private data anonymous when transacting. The service also implements various safety protocols to keep its platform protected from cyber-attacks.
Can I withdraw through the service?
Yes, you can. Paytm withdrawals are a viable option in most of the online casinos that support it.
Are transactions instant?
Yes, Paytm offers an instant payment service. Still, players should keep in mind that withdrawals might take a few days to arrive because of different operator policies.
Can I use Paytm on my mobile device?
Yes, you can. Users can download the dedicated Paytm app through the Google Play Store or Apple App Store. You can also use the service through a mobile browser.
SHOW MORE
&nbsp
Online casinos accepting Paytm as a payment method
Loading...
There are no available casinos for requested criteria.

We're showing casinos that accept Paytm restricted by your country. To remove that condition click here
Something went wrong. Please try again later.