NetGame Entertainment

To visit NetGame Entertainment official website, click here.
About the Company
NetGame Entertainment (NetGame NV) is a casino game developer based in Kyiv, Ukraine. From humble beginnings over a decade ago, the company has not only expanded its workforce exponentially, but they have also broken into the legal USA online gambling market with game placement at BetMGM casino, sports, and poker in New Jersey.

How does an Eastern European online slots developer with a reputation (deserved or undeserved) that precedes them break barriers and rise above the bellowing crowd of talented design studios to find a place in the American regulated market?
Two things come to mind after studying the firm...
High quality, unique and entertaining games
Smart operations
We can't say anything about the actual business acumen that got the ink on the page in New Jersey, but we can point to the games to bolster our first point.
High-quality games
The games are awesome. They ride alongside masterpieces from the legendary WMS and the silent superpower, Lightning Box at an online casino owned by MGM Resorts International, a company with nearly $12 billion in annual revenues.
Smart operations
We can tell you that the company had foresight enough to pave their own path to the pinnacle by getting their games in the same catalog as other preeminent providers such as NetEnt, Quickspin, Thunderkick, ELK, Blueprint, and Evolution long before being awarded play space in New Jersey.
Perhaps the two facts are related, it's only a guess on our part.
What do you think..?


In 2011 they launched a casino under their own name with a Curacao license, that didn't fly. In 2014, they launched Reel Emperor - then powered by Microgaming. Their own slots could sit side by side with games known the world over as some of the very best. And they do!
As the industry evolved so did the way games are delivered. Today, any slot developer worth their salt and with the right connections, resources such as crack management and a top marketing team can push their games over aggregated platforms along with dozens of other developers, large and small.
If...
...if the company you keep defines you, then, possibly, placing their own games in a casino with titles from legendary studios gave them some "instant" credibility they may have had to fight decades more for otherwise.
There is some serious talent happening here on many levels.
Software and Games
Serious Talent
We hear and see people and networks blow their own horns in myriad ways these days, consumers always have seen it. Back in the day, it was Madison Ave. and aftershave... all of that. Today, promotion and the underlying product's place in the marketing scheme have become extremely sophisticated, and most of us we think we are educated consumers...
Online casino gamblers should be.
We know what we like, we know what is boring, and we trust our guts when we lack pertinent information. Hey! We just want to play and have fun, maybe make some serious cash now and then.
HTML5
Mobile perfect
Gaming Labs certified
The Games
Let's check out a 5-reel, 10 payline game with a fairly tame 250x total bet jackpot, shall we?

Space Rocks has a rock-solid 95.20% RTP
We'll consider it a baseline, low volatility slot because it uses very few bonus mechanics even though it pays both ways, and more than a quarter of the payout (2 of 7 symbols) pay only 5x line bet for 3 matches and the top prize is only 250x line bet.
Let's see how they spice that up!
Now, I like all of the symbols okay, it's not like shopping for a new car - the overall theme is good, but I love the wild symbol. It simply exudes power visually!
The WILD mechanic is not super-unique (as far as I know they coined it).
That's it... the way the wilds work, that's all!
Super low variance for a lot of little wins (same as bet give or take). This slot should give you the feeling of a full tanks of interstellar "gas" for a while, make you wish you were back home or at your destination after too long at the reels, and when you feel like you are about to hit empty, the "low fuel" light should come on and give you some good entertainment for your money.
If you pull out a sizable win, hit your hyperspace drive and find something a little more exciting or you are eventually doomed to fall prey to the law of diminishing returns and there's nothing at this roadside attraction to keep you playing once you've cycled through the RTP at low volatility... is there?
Let's go somewhere else in the NetGame universe and see if there is a more exciting game to play!
Oh... yeah!!!
Magic Dragons, here we come!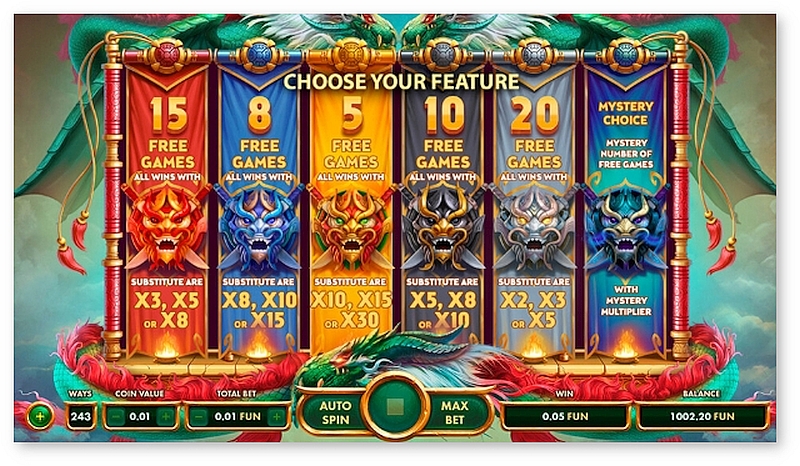 Now, this is the sort of game that gets my heart beating. Yes, the volatility is locked in for the base game (no choice on line count) but...
..hit that bonus feature and the choices open right up!
Don't get me wrong this is a game with low volatility too, but the maths are slightly complicated, and that means gameplay is absolutely mysterious.
Check it out:
5X3
243 ways
Base game max win x1k+
Symbols: 6 Dragons (Wilds), Scatter, 5 Rare, 6 Regular
One bonus feature
Hit Frequency - 28.81%
RTP - 94.62%
Bonus Hit Rate - 1/~122
Maximum feature win x1670+
What does that mean?!?
Pure gaming excitement, that's what!!!
All those virtual paylines, all those bonus features, all those triggers and all of those choices. Wow.
And it's still a game you can play all night on a modest bankroll (when lucky enough).
If you like to hear the bell ring often but don't mind the bonus feature only paying ~1.7x the base game jackpot, this is a better choice for you than Space Rocks.
What did we just learn about NetGame slots?
Our reviewer grabbed two games with basically the same return to player percentage and volatility (SD sq rt variance) and we compared the potential excitement level achievable through brilliant maths and the appearance of risk.
Imagine what a game with much bigger jackpots and a long string of brief losing sessions would look like. Imagine Diamond Shot with advanced bonus features and 25 free spins worth 3x, or any of their other truly innovative ways to take re-breathed themes and make them new with a twist on the familiar and a special twist on the stuff that happens in the lab.
Or have a look at Golden Skulls. It's the type of game that can put some fire in your belly and send thrills up and down your spine if you are an adrenaline junky slots player.

Perhaps the stuff dreams are made of..?
Maybe not...
We didn't find any high-risk games that we could increase the volatility on by reducing line count and increasing the amount bet per line in the current dozen or so titles.
Most of the games seem to be built for excitement, entertainment, and to assure the operator they won't be exposed to big payouts often.
The Final Analysis
It's been said that if an infinite number of monkeys were given typewriters, Shakespeare may appear in the text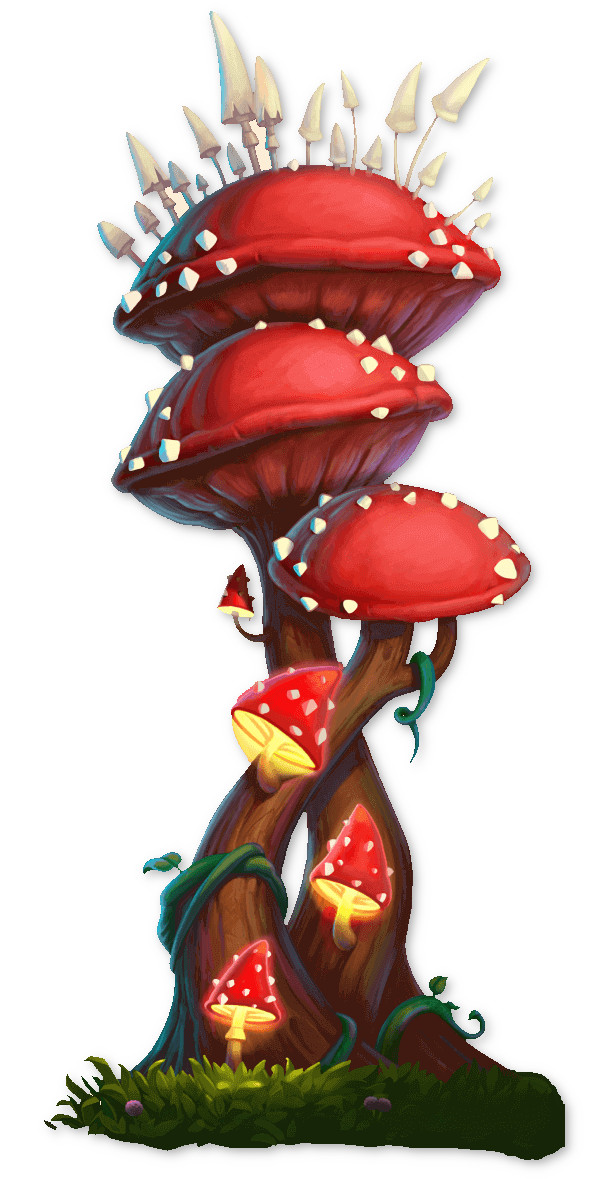 at some point.
That is not NetGame Entertainment.
The games are purpose-built.
This reviewer has some misgivings about MGM putting their stamp on a website sanctioned by online regulators in New Jersey that includes games from this developer. I do believe in infinite chances, so I have rendered a fairly neutral review math-wise based on the endorsements of those who know more than I do, and upon genuine excitement for the developer's potential.
All good games excite me.
Would I play NetGame slots?
Yes, because the maths are so evident and interesting
Do I trust NetGame? 
Perhaps -  as much as I trust the gaming labs, the regulator, and the US Brand.
Call me old fashioned, but when you turn a sow's ear into a silk purse I think the playing public deserves to know why.
We'll 'put a pin' in this one and wait a few years for the court of public opinion to render a verdict now that NetGame is participating in a highly regulated marketplace.
While the gambling world at large is doing somersaults over whether volatility or RTP is most important to players, we'll wait for these guys to use some of their craft magic to create a few more sock-knocker-offers like Golden Skulls with extreme variations from baseline play and we'll prepare to debate the unpopular position that variance matters little and RTP matters less to most players than die erfahrung or farfegnugen (the experience or driving pleasure) that is to be found in creative and super-entertaining games like those created by NetGame Entertainment.
Special note: NetGame NV should not be confused with the defunct Elka/Oyster Netgaming NOR should NetGaming.com founded 2018 be confused with any of these operations or the former Netagame. Many firms with similar names have spent time on industry blacklists for various reasons.
NetGame Entertainment Games
Currently, we have

a large number of

casino games

available to play and over

a large number of

casino software developers

. Let's get started!
Casino Games
&nbsp
NetGame Entertainment powered online casinos
Loading...
There are no available casinos for requested criteria.

We're showing casinos that accept NetGame Entertainment restricted by your country. To remove that condition click here
Something went wrong. Please try again later.