NetGaming

To visit NetGaming official website, click here.
NetGaming [Ahead of the Game] aka NG Entertainment Ltd, 97 Windsor Street, Sliema, SLM 1853, Malta, is an up and coming online casino slot and table game developer launched near the end of the 2010s.
If the brand name sounds familiar to some industry veterans, that's because it is - but not for the reasons that may come to the back of your mind.
This was a brand new company as of April 2018 with no known associations to any other former or current firm with a similar name. We find no fewer than 4 European trademarks (EUTM) filed for the company, going live in June 2019.
We'll recap a brief history below. For now, we'll let some of their work speak for itself...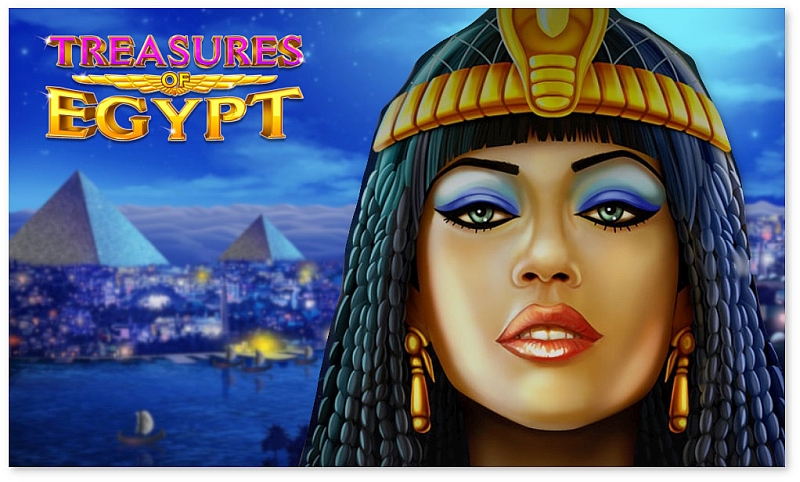 The firm has offices, labs, and studios located variously in London and Brighton, as well as Malta and India. The company is registered in Malta.
The core of the enterprise comprises an online gaming entrepreneur and a tight-knit group of industry associates and friends. That synergy has allowed them to assemble a time-tested team of innovators, developers, and creators around the world.
This explains some of the why and how of their ability to go from first funding in early to 2018 to become an accomplished studio with well-received slot releases at ICE London and G2E Asia in early 2019 and to release their first group of RNG table games in July of 2019.
Just as the talent speaks for itself in the design sense, we'll let them use a broad brush in the following quote and then flesh out some of the elements therein.
"NetGaming is a provider of gaming solutions to leading online gaming and casino operators. The essence of the company lies in its proprietary technology, unique game engine and fresh new approach to creating beautiful games that consumers actually want to play. This is further reinforced by a management team with decades of experience, and an accomplished and proven development team."
Software and Games
So, you might be asking yourself...
What is this "...proprietary technology [&] unique game engine" they speak of?
In May 2018 the company notes the completion of a proprietary random number generator (RNG) and less than a year later we note applications for licenses in the UK, Malta, and Curacao. The games have been tested and approved by one of the premier testing labs and the game engine is mostly a closely held trade secret.
Trade secret... what?!?
All we can really tell you without veering off into hyperbole and conjecture is that the company focuses on localization of their gaming content. This doesn't simply mean that they create "Asian-looking" games for eastern markets or "Oktoberfestive" slots for Europe.
They capture and process anonymous data about players interacting with the games. When players in a delineated region respond positively to game elements (as seen by their playstyle, etc. - again subtle trade secrets), they tailor the content to audiences in each region; be it in Asia, Eastern or Western Europe, or other regions.
Pallavi Deshmukh, CEO of NetGaming explains part of the company's strategy to overcome the inertia of being a 'new kid on the block' in a July 2019 interview with iGamingBusiness. She explains that they craft content to fit what players are looking for locally and use fine details in everything from maths and design to music and bonus features for the greatest appeal.
The Games
The company came to market with 8 games in a two-stage release, the majority of them (6) released at the ICE London debut and two more (Guardians of Prosperity and Master of Fortune) at their inaugural G2E Asia premier.
Video Slots
The first thing we noticed about their slot catalog is that NetGaming packs a lot of punch into what may seem to be tiny packages.
We'll shine some light on that...
Yes, they offer "slots" like Candy Burst, a 5x6 game with cluster pays (match up to nine symbols), sticky win respins and wild spawn along with super-modern slots like Warriors Quest with five reels and a crescendo of symbols counts across the reels. The first reel has three symbols, the next has four - the central reel has five active reel positions and the remaining two reels mirror the first for a layout of 3x4x5x4x3. The game offers free spins and respins in the bonus feature and the potential to win 10x multipliers.
More importantly, to this reviewer anyway, is the innovation we see in more traditional slots.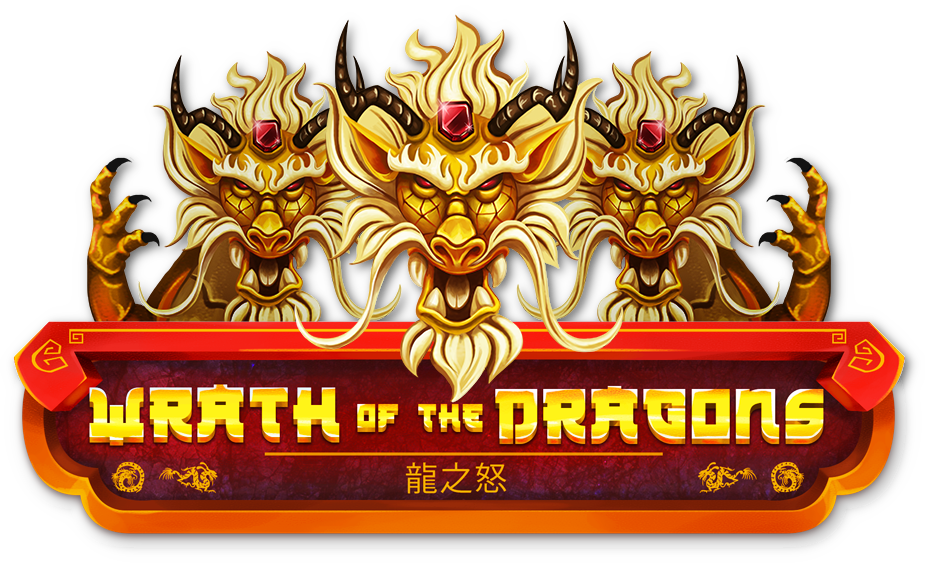 Wrath of the Dragons is a highly volatile 3x5 game with a bonus feature and walking wilds. The graphics are stunning and the theoretical return to player percentage on this "all or nothing" title is a respectable 95.93%.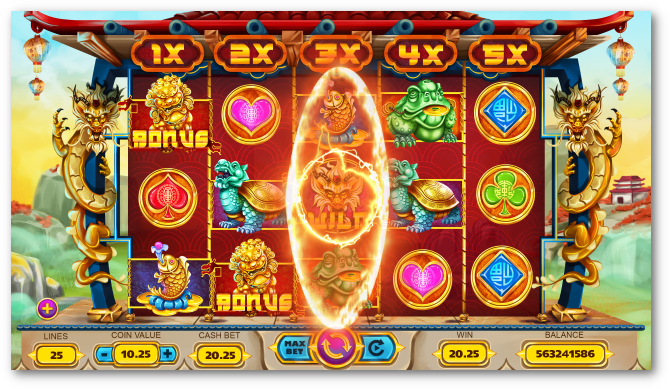 ---

Age of DaVinci is a medium risk game, set in the body of a 3x5 reel set. The kicker is a 3x3 block of the same symbol combined into one in DaVinci's Magnus Opus. Look for random wilds, unity, and random multiplier features.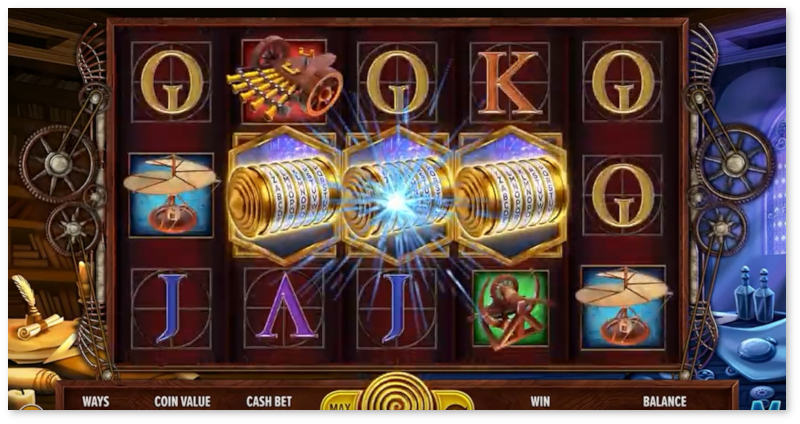 While it's exciting to relate the mechanics of a game or tell readers about great graphics and enthralling soundscapes, some elements of a game simply can't be put into words - you really have to play it to know it.
We'd suggest visiting one of the casinos listed on this page and try the games in demo mode to really get a feeling for what's going on behind the curtain. Of course, the industry side of the equation won't be apparent (they certainly can't tweak each game instance to each individual player... yet) but you just may experience an increased level of satisfaction the more you play.
Yes, it could be the "placebo effect" but there is no doubt these games are designed for maximum player satisfaction!
Table Games
While the company timeline indicates a July 2019 release of three table games, we haven't had a chance to play them or examine the rules and paytables. Look for the first releases to comprise Roulette, Blackjack, and Baccarat.
There are many game catalogs out there that contain perhaps hundreds or even thousands of table games. Most slot developers these days don't 'bother' with creating more. However, when a young company with top management histories...
NetEnt
GVC Holdings
Pragmatic Play
Cozy Games
BetConstruct
Probability Gaming
... choose to invest their time, effort, and reputation by competing in this niche, we expect to see something fairly impressive upon rollout.
Perhaps the graphics, animations, wheel and ball physics, etc., will be ho-hum or great and good enough and the innovations will be behind the scenes in the game engine delivering tailored experiences - either way, it's something to look forward to.
The Final Analysis
NetGaming (NG Entertainment Ltd) may have chosen a too-common sounding brand name. I know I nearly went into this review with prejudice. However, the choice may have been strategic as well. The firm may have enough motive power in their "gestalt" (the way the thing is put together or more aptly 'the whole is greater than the sum of its parts') to propel the company skyward on their initial trajectory.
We'll certainly be looking forward to more slots titles simply for the pure joy of playing, but also for player feedback from different regions. And, as always, we look forward to exploring their animated RNG table games.
NetGaming Games
Currently, we have

casino games

available to play and over

casino software developers

. Let's get started!
Casino Games