Money Transfer Online Casinos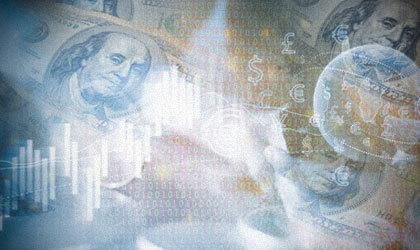 Money transfer services have been used across the online gambling scene since the dawn of the industry, being among the most convenient payment methods to use. The easiest way to make a deposit at an online casino is to use a money transfer service, instead of having to pay using a credit/debit card or a bank account. Thanks to these services, you never need to share any banking details with the operator and you can keep all your sensitive details to yourself. What is a money transfer and why choose it as your online casino payment method?
About Money Transfer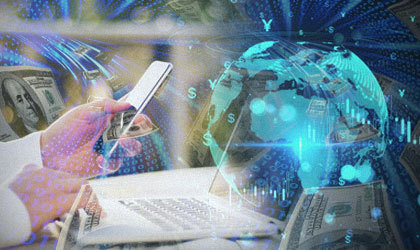 Playing across online casinos using bank accounts and credit/debit cards may sound like the most convenient way to deposit/withdraw since you already have at least one account with a bank and at least one card issued. And while, yes, it is convenient to deposit/withdraw using a method that you already have an account with, if you wish to keep your sensitive details to yourself, you'd need to choose an alternative.
This brings us to money transfer services, services designed to serve those who either don't have or don't want to use credit/debit cards/bank accounts to pay online, especially across online casinos. Historically looking, some of the most popular money transfer services have been invented with the aim to help people send money overseas, in the lack of other options. You can rely on these services to deliver your money to the desired destination across the globe, without you having to lift as much as a finger.
Some providers of such services, popular ones, include MoneyGram, Western Union and Ria. These are services available even in the most remote places across the globe, across underdeveloped countries even. You'll find their stores, outlets, all across the world, in every city, town, and corner. Their availability is unrivaled, and that's why they are some of the best options for you to use to send money across the globe.
As an online casino player playing at an international site, you could use the aid of these intermediaries, and third-party services to transfer your money to the desired casino balance. It is great that the most popular providers have now gone online, too, so you won't even have to leave the house to request a deposit via them or cash out your winnings.
If you like what you're hearing, stay with us to learn how to get started with these services, and how to make the most seamless deposits and withdrawals with them.
How to Start Using Money Transfer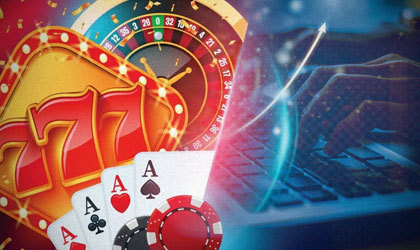 We said that in the past, money transfer services were only available offline, and you needed to visit one of their stores/outlets, in order to request a transaction and pay in cash at the desk. And while the popular providers we mentioned still offer in-person transaction requests, they have all gone online, too.
And since you'll be playing at an online casino, it would probably be easier and more convenient for you to request a transaction via them online. This would imply sharing banking details with the solution, but these details will still never be shared with the casino operator, so you're safe. It goes without saying that if you wish to pay in cash, you can always visit their stores/outlet and do it that way, too.
If you decide to go with the online version, you'd need to press the Send Money button, and specify how much you'd like to send, to whom and how they'd like to receive the money. Now, here, there are many options. First, you'll get payment method options you'd like to use to send money via the service. These are normally credit/debit cards, bank transfers, eWallets or other alternative solutions. Then, you'd need to specify how the receiver would like to receive the payment. With online casinos, it is usually pre-written, but if not, you'd need to specify whether the receiver would like to use a pickup, bank deposit or home delivery (where applicable).
Of course, the transfer would be subject to a fee, which will be discussed below, considering money transfer services offer a third-party, intermediary service, hence, they have to charge for the basic transfer costs.
Depositing and Withdrawing

 

via Money Transfer
When we first introduced this method, we mentioned that money transfer services have been offered across casinos for ages, ever since the gambling industry went online. Therefore, as you would expect, you'll find such services available in every single online casino. You'll get thousands of online casinos to explore before you decide on the one to choose since money transfer is an option in most, if not all, online casinos. Choose one of your preferences and join it.
To make a deposit with a money transfer service, you'd need to do the following:
Go to the online casino's Banking/Deposits page.
Look for a Money Transfer option or look for the providers directly.
In the pop-up, specify how much you'd like to deposit, providing the needed details as explained above.
Confirm the transaction.
The money will arrive in no time!
Usually, transactions with money transfer services are near-instant or processed within minutes. Withdrawals, on the other hand, would take a while. Even though an option, not all casinos would offer them as withdrawal methods, since the casino would need to go through a lengthy procedure to send the money. However, there are still plenty of casinos that offer it, so if you wish to request a withdrawal with a money transfer service, you'd need to go through a similar procedure. This time, you'll be the receiver, so make sure you specify how you'd like to receive the money.
Coverage and Restrictions
Money transfer services, as mentioned, have been invented in order to cater to people who live abroad to send money to their families overseas, without having to pay hefty fees. And that's still their main purpose.
Therefore, regardless of where you're from, you can rest assured that you can play at an online casino and use this solution, no matter where the casino is based. You could be from the US and play at a casino based in the UK, for instance, and send/receive money without an issue. The solution is accepted all across the globe, with a few, if any, country restrictions, depending on the service provider.
Fees and Additional Charges
Fees are charged, that's for sure since the service providers offer a third-party service and they need to cover their basic transfer costs.
Now, these fees would depend, of course, on the service provider you're using, from where you're sending money, to which country/receiver, and on the amount of money being transferred. Therefore, you'd need to check the fees involved, including any possible currency conversion fees, before you get started with one or another provider. Some offer lower, some higher fees, but if you decide to go with any of the three most popular mentioned, you won't make a mistake, as they offer the lowest fees.
Accepted Currencies
Given the fact the solution is an option in all countries across the globe, naturally, all currencies available out there are options when using a money transfer service.
Whether you're interested in transacting with Euros, British Pounds Sterling or any other fiat currency, you can rest assured that they'll be your options. As said, currency conversion fees may apply if using a currency different from your native, so keep that in mind.
Believe it or not, some of the popular providers have even presented a service via the app to hold, buy and sell cryptocurrency, too! Therefore, you can even transact with digital currencies thanks to them!
Customer Support
Being there to serve people from all across the world, the most popular money transfer services offer the most impeccable Customer Support teams at users' disposal. The Customer Support representatives are trained in many languages, to assist users with whichever question, uncertainty or problem they may have.
Usually, the teams are available via email and Live Chat, with some brands even via phone, so you can rest assured that you'll get plenty of options. And, keeping up with the trends, they are also available on social media, so look some of them up on Twitter, Facebook, Instagram, Telegram or LinkedIn.
Of course, if your problem is more technical while playing at an online casino, you can try the casino's Customer Support, too. The casino's agents should also be able to assist you when it comes to how to request a deposit/withdrawal, with any method, this one included. Therefore, you could try that, too.
Conclusion
Money transfer services have been around for ages. Across the online gambling industry, since its very dawn. There are many reasons why players choose them over any other method, the main one being the convenience of sending money overseas. Players are always glad to use this solution, because it is accepted across the globe, in all countries and currencies, and is an option for both deposits and withdrawals. Therefore, if you've never used such a service to play at an online casino with, make sure you do right away, to get a taste of the benefits they offer.
FAQs
Do transaction limits apply when using a money transfer service?
Depending on the provider you went with, you may come across some transaction limits, which will vary depending on the sending/receiving country and the type of methods used for the transaction. However, most providers will allow users to make transactions without limits. You should check with your provider before you start transacting with it.
How does the casino know I've sent the money via money transfer?
When a transfer is made, most providers mark it with a code, a number that can be entered to track the transfer. The casino will receive that number to be able to check whether you've sent the money and how far it has gone. You as the sender can also see whether it is in motion.
Can I use a smartphone to initiate a money transfer transaction?
Sure thing. Considering the solution has gone online, with providers allowing even mobile apps for users to download and install, you can rest assured that you'll be able to make seamless transactions using your smartphone or tablet.
Will I be able to explore the service's official website in different languages?
In most cases, yes. Providers will allow you to select your country and choose the language options before you start navigating their website. English and Spanish, being the most widely spoken languages, are almost always available, even though there are providers that offer a larger variety of languages users can choose from.
Are refunds possible with money transfer services?
Considering transactions are tracked in detail, refunds are possible with most service providers. However, before you start using one, make sure you check the provider's rules and policies when it comes to refunds. 
SHOW MORE
&nbsp
Online casinos accepting Money Transfer as a payment method
Loading...
There are no available casinos for requested criteria.

We're showing casinos that accept Money Transfer restricted by your country. To remove that condition click here
Something went wrong. Please try again later.