Online casinos accepting players from Kenya
Gambling is an activity…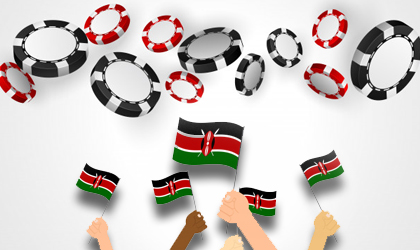 … widely considered either as leisure or an addiction. When playing moderately, players can enjoy the thrill and fun of it, but when playing in excess, gambling can be considered a highly addictive activity.
This is the main reason why…
… many countries have banned it completely, while others received it warmly. Those countries that have accepted it, legalized it and regulated it, keep an eye on it and control it to be safe enough for its citizens and not turn into a national addiction.
One such country…
… which accepted gambling as a form of entertainment and source of revenue is Kenya. Gambling in the country has had quite the history. There are many countries that have made numerous modifications to their gambling laws, but none as many as Kenya.
The first gambling law…
… was passed by Parliament in 1966. The Betting, Lotteries and Gaming Act, which formally commenced and legalized gambling in Kenya was formalized in March. The Act also established a supervisory body to oversee and regulate the gambling industry, the Betting Control and Licensing Board.
Sports betting…
… however, raised concerns within the Government, since there was a significant number of players amongst the youth population. This led to a crackdown of sports betting. It only resumed in 2004, years later.
Land-based gambling…
… not only casinos, but all sorts of it, remained legal and regulated by the Betting Control and Licensing Board for decades. There were minor updates to the Act, but until a few years ago, nothing exaggerating.
More recent events…
… though, show a different climate in the country. Amendments were passed by MPs in September 2016, the 2016 Finance Bill included, to the gambling taxation laws. Compared to previous insignificant rates, the rate for betting companies increased to 7.5% of a gross win, for lotteries 5%, while gambling operators were subjected to 12% tax on gross turnover. The new taxation framework was scheduled to take effect from January 2017.
Before 2016 ended…
… in December, the first mentions of reforms regarding interactive gambling regulatory framework appeared. Jakoyo Midiwo, a member of the Parliament, introduced the Betting Lotteries and Gaming Amendment Bill. Several provisions were introduced: allowing only gambling sites which were wholly-owned by Kenyan nationals, raising the minimum gambling age to 25 and imposing a tax on gambling winnings.
Best Online Casinos for Kenya
Casino
Highlights
Cashout
Bonus
Loading...
There are no available casinos for requested criteria.
Something went wrong. Please try again later.
Legal Online Gambling in Kenya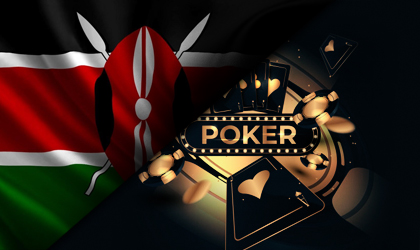 The most turbulent period, though, was yet to begin. In April 2017, Henry Rotich, the Treasury Secretary, started a craze in Kenya, which lasts to this day, when he presented his 2017/18 Budget Proposal, which included a 50% tax on all revenue generated from gambling, both land-based and interactive.
MR Jakoyo Midiwo…
… strongly opposed the proposition, as did a number of parties, warning that licensed operators would likely cease to operate in the country if a 50% tax on revenue was imposed.
And that's how it all began…
… 2017 saw Kenya ministers, legislators and other authorities fight between them on taxation laws. President Uhuru Kenyatta said he was willing to review the proposal because the increase in taxes would target the popularity of gambling among the youth. A lawsuit was filed, though, against the Treasury Secretary by an industry stakeholder, claiming it was illegal to amend taxation without legislation being passed first. 
In May…
… a majority of MPs voted against the 50% gross win tax, introducing an amendment to keep the tax at the current rate of 7.5%. The Parliament, therefore, rejected the tax increase.
But then…
… President Uhuru Kenyatta vetoed all amendments to the Finance Bill which removed the tax increase on gambling. He then proposed a 35% rate to be applied across all products, casino and lottery included.
Finally, in June…
… legislators approved the 35% tax on gross win, it was adopted into the Finance Bill, and President Uhuru Kenyatta signed it into law. The 2017 Finance Bill was scheduled to come into force on January 1st, 2018.
Operators, however…
… expressed strong opposition to the tax increase. Pambazuka National Lottery suspended operations until the tax regime improved.
In April 2018…
… the Government introduced a bill to impose further 20% tax on all gambling winnings. The Finance and National Planning Committee, however, proposed to cut the 35% tax on a gross win to 15% and halve the 20% tax on gambling winnings. The amendment needed approval by the National Assembly and needed to be signed into law by the President. The National Assembly rejected the amendment, though.
The industry's outcry continued…
… with more operators threatening to cease operations due to tax reforms. After Kenya's Interior Cabinet Secretary Fred Matiang'i announced that all local betting operators will have their licenses revoked effective the 1st of July unless they provide proof of their tax remittance compliance, SportPesa was blocked.
In May 2019…
… the BLCB published the new marketing and advertising restrictions to protect the public from addiction. Scheduled to take effect from the 30th of May, the gambling advertising ban was set between 06 am and 10 pm and ads were banned on social media.
Meanwhile…
… the Government ordered BCLB to postpone the renewal of the licenses of operators who didn't meet the compliance standards, so 13 casinos, eight sports betting and six lotteries were suspended. 19 betting operators were declined renewal of the license.
It was in towards the end of August and beginning of September…
… when SportPesa announced it has cancelled all sports sponsorships in the country and threatened to leave the market completely unless the tax rate was reduced to 15%. The operator explained that the tax was based on a fundamental misunderstanding by the Kenyan treasury of how revenue generation works in the bookmaker industry. 
Considering…
… the Tax Appeals Tribunal ruled in favour of operators, SportPesa stated that it would reconsider its future in Kenya.
The latest news from Kenya…
… state that four players sued the Kenya Revenue Authority Commissioner General, the National Treasury Cabinet Secretary, the Senate and the Attorney General and the Speakers of the National Assembly for unilaterally raising excise duty on stakes from 10% to 20%, saying that they have usurped their powers and violated the Constitution and people's right to own property, fair administrative action and protection against discrimination.
Therefore…
… the situation with land-based and online gambling today is not at its best, but still, it is legal and regulated, offered by licensed operators, international operators included. Any operator willing to accept the taxes and constant changes in legislation is welcome to apply for a license.
Kenya Online Casinos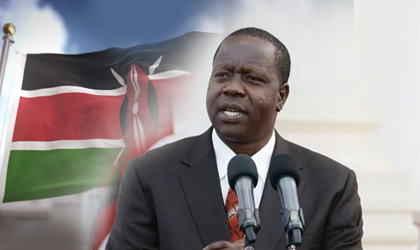 Nowadays, players from Kenya can access an array of online casinos, both operated by Kenyan and international operators. As mentioned several times, the Kenyan-operated are regulated by the Betting Control and Licensing Board. International ones, on the other hand, may have licenses by one or many regulators and jurisdictions. Nevertheless, Kenyan online casino players can rest assured that their gambling time online will be supervised and safe.
If looking for international casinos to join...
… players from Kenya can choose from a wide range of casinos. When choosing, they should take into consideration operators' compliance with laws and standards for fair and safe gambling. Trustworthy online casinos which accept Kenyan players are usually licensed by respected watchdogs such as the Malta Gaming Authority, Government of Curacao, Kahnawake Gaming Commission, and the firmest of all, the UK Gambling Commission.
Casino
Slots
Roulette
Blackjack
Video Poker
Rating
Loading...
There are no available casinos for requested criteria.
Something went wrong. Please try again later.
Games at Kenya Online Casinos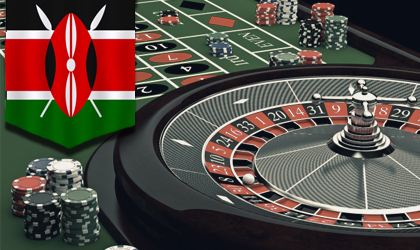 One of the benefits…
… of playing at international online casino sites is that they offer diversity when it comes to games. Players from Kenya can, therefore, find games according to their preferences, switch from one type of game to another and enjoy exciting online gambling.
The games…
… arrive from some of the world's best software development studios. These are games created with the latest technology, most amazing graphics and most rewarding features. Developers such as Yggdrasil, NetEnt, BetSoft, iSoftBet and Microgaming create masterpiece slots, with the most appealing visual and sound effects. But, they also develop all other kinds of interactive games, which are all available in online casinos that accept Kenyan players. Games in the following categories can be found in such casinos:
Live Casino games;
RNG-based table games;
Online slots
Keno;
Each of these categories has their subcategories and variants players can explore, in order to find the game that suits their budget and preferences. These games differ in terms of payouts, gameplay, RTP and features, so there will be a game for any type of online player.
The Best Live Casinos in the
Best Reviewed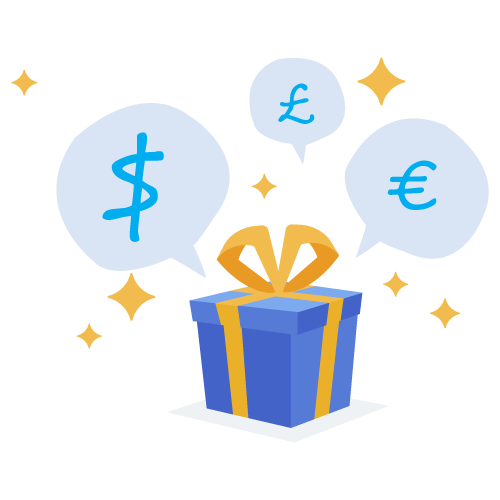 Casino
Rating
Interesting Games
Highlights
Casino Bonus
Loading...
There are no available casinos for requested criteria.
Something went wrong. Please try again later.
Mobile Betting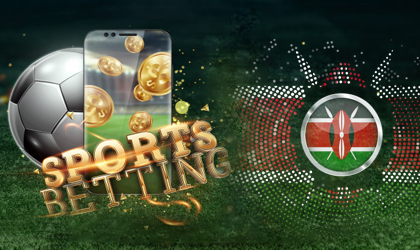 There have been many changes and adaptations done to online casino games in the past two decades. And while some developers used to perfect their games in terms of gameplay or visuals, using gamification and special animations, others saw the need to adapt their games for play on the go.
Mobile devices…
… were becoming "smarter", and people were becoming more and more addicted to them. Some developers recognized this and decided to optimize their games for mobile play, to be accessible and available just like normal video games are.
This is how…
… online gambling switched to mobile gambling. Today, new games are designed in HTML5, and old ones are getting relaunched in the format, all because players want to have their favourite online casino games on their smartphones and tablets.
Speaking of devices…
… players from Kenya can rest assured that international online casinos are not only available on all iPads and iPhones and all Android-powered tablets and smartphones, but also have dedicated apps you can download. Playing via either mobile-optimized sites or apps provides equally great mobile gambling.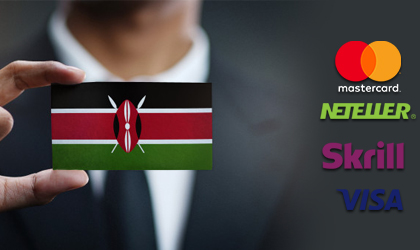 When playing in online casinos, a player needs to choose a payment method to use for deposits and withdrawals. With that in mind, the player needs to have a wide range of options to choose from.
International online casinos…
… as their name implies, are expecting global player-base. Therefore, they're doing their best to offer these players as many online banking options as they can. Partnering with different payment services providers, these online casinos offer players:
Credit and debit cards, such as VISA and MasterCard;
eWallets, such as Skrill and Neteller;
Prepaid cards such as Paysafecard;
Bank transfers;
Cryptocurrencies;
Other country-specific options.
Players from Kenya…
… can, therefore, check these options, see whether they charge transactional fees and make sure whether they accept Kenyan shillings. Most top online casinos do accept Kenyan currency, but those that don't, usually offer great alternatives. When Kenyan shillings are not available, players can always opt for cryptocurrencies.
FAQ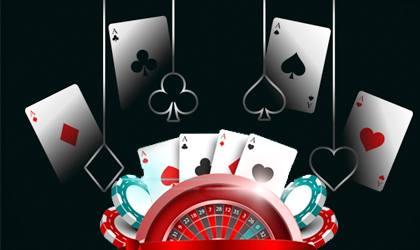 1. When playing online from Kenya, do I need to pay a tax on my winnings?
- Regrettably, the 20% tax on players' winnings persists in Kenya, both online and offline, despite all attempts by Kenyan players to cut it or eliminate it completely. Since the taxation framework in the country continuously receives changes, before you start playing, make sure you are aware of the current laws.
2. How can I decide which international online casino to join when playing from Kenya?
- If you conduct an internet search, you will see many reviewing websites that give unbiased and objective reviews on the top online casinos around the world. Check the casino's reputation, licenses and certificates to ensure whether it is a good option for you or not.
3. Are online casinos that accept players from Kenya safe and fair?
- Kenyan players can gamble online care-free, since premier online casinos implement the most advanced security measures, and hold certificates by respected auditors to ensure players' data and transactions are safe and the games they're playing are fair. A casino that holds a certificate by, say, eCOGRA or TST Fair Gaming is a casino you can trust, as these two are some of the most reputable online gambling auditors.
4. Can Kenyan players claim bonuses and promotions at international casino sites?
- Yes, they most certainly can. If a casino accepts players from Kenya, then these players have no limits in that casino, unless otherwise stated. Therefore, Kenyan players are perfectly eligible to claim any or all promotions and bonuses available at that casino.
5. What is the legal gambling age in Kenya?
- Just like in most countries, the legal gambling age in Kenya is 18, despite Jakoyo Midiwo's attempts to change it to 25 years.
6. Can I gamble at international online gambling sites even if I have not turned 18 yet?
- No. International online casinos are candid when it comes to gambling age, and comply by the gambling laws rigidly, not allowing anyone younger than 18 to join, ever.
7. Is Bantu Swahili available in international online casinos?
- It is not widely available in all casinos, but you may find a casino or two that has Swahili available. If not, Kenya is a multilingual country, where both Swahili and English are official working languages, so you would probably handle your way around the site in English, too.
8. Can a player from Kenya contact the Customer Support in online casinos and how?
- Phone calls are usually the best option to come to a quick understanding and problem solving. However, the most expensive one, too. But that doesn't mean that as a player from Kenya you cannot contact the Support team. You can do so by writing them an email, or getting in contact with them via the Live Chat, Facebook, or Instagram.
9. Is it obligatory to download an app to join an online casino?
- No, not necessarily. Some online casinos encourage downloading an app so that you can access the platform straight from your smartphone or tablet instead of a browser. However, that doesn't mean that you have to.
10. When players from Kenya win a progressive jackpot prize, how do they claim it?
- In online casinos accepting players from Kenya and offering progressive jackpot slots, there are some specific rules when it comes to hitting the jackpot and claiming the prize. Usually, the payouts are given in chunks over a period of several months, due to withdrawal limits, which can be weekly, daily or monthly. But don't worry; you will be able to claim your prize in full, and you won't lose a shilling during the transfer period.