DusuPay Online Casinos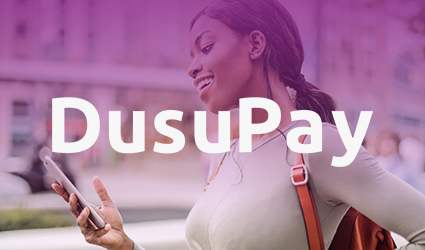 The online gambling industry in Africa has been growing at a steady pace for the last decade, and even though so far players have been experiencing difficulties when it comes to payments, with DusuPay, all of their problems got solved. This is a solution that has been around for the past few years and has made the lives of many African online casino players much easier. Considering it has come in a time of need, the solution got accepted across many international online casinos catering to African players and has actually become one of the leading solutions for these players, available across top online casinos. What is DusuPay and why choose it as your payment method across online casinos?
About DusuPay
DusuPay is a payment infrastructure, a platform which was designed from scratch by DusuPay Limited, a company headquartered in Uganda. It was crafted for the purpose of connecting global businesses and African users, making it possible for global businesses to accept payments from African users. Users can, thanks to its infrastructure, deposit funds online and instantly, via its brokerage system. The team behind it managed to build the infrastructure which later became a B2B business, providing hundreds of global businesses to expand to Africa. And even though with Uganda headquarters, as you'll learn later, the solution has managed to expand in many other continents and countries, and reached global status.
As a payment infrastructure, it actually allows both users and businesses to use all kinds of payment methods offered by its system and make smooth online transactions. Suitable for money remittance and EFT transfers, among other services, the solution supports multiple fiats and even digital currencies. Users and businesses can use leading global payment brands like VISA, MasterCard, Verve and Mobile Money to complete their online payments, to name a few methods.
Ever since it was launched in 2015, the solution has been innovating and offering new products and services, among which you have Octopus, its proprietary payout solution for cryptocurrency and money remittance companies depositing in Africa. And since it is super-customizable, any online platform interested in catering to African users can easily implement it.
For that reason, many international online casinos catering to African users have started offering it. The solution, as introduced, has solved the problems players and operators alike faced, and that's how it managed to become one of the top African payment solutions offered to players. If you're an African player in the search for the perfect solution to use for instant deposits across online casinos, continue reading to figure out how to get started with it and use it across top African online casinos.
How to Start Using DusuPay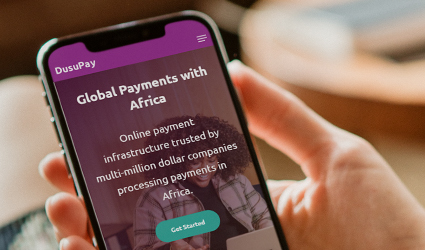 We didn't mention it so far, but the solution is incredibly easy to get started with and use. Since it was launched with the aim to make both businesses' and users' online transactions as convenient and smooth as possible, you should not be surprised to learn that you won't even need to create an account with it to start using it. All you'd need to do as an online casino player is choose a casino that went through the required business registration process and has integrated with it. As soon as you do, you'll be able to start depositing with it right away. Just for reference, any casino that displays its logo and offers it has gone through the registration procedure, that's for sure.
Now, let's go step-by-step explaining how the process would work. All you'd need to do is find the perfect casino for you which accepts the solution, and press on its logo to make a deposit. DusuPay will take things from there, so as long as you specify how much you'd want to deposit and choose the method you'd want to go with for the process, you'll be done with it. As mentioned, you can use EFT/bank wire, Verve, and Mobile Money but also the leading credit card brands MasterCard and VISA. So, what's left for you to do is actually do it! Stay with us as we'll go into more detail on how the actual depositing process at a chosen casino would work.
Depositing and Withdrawing with the Solution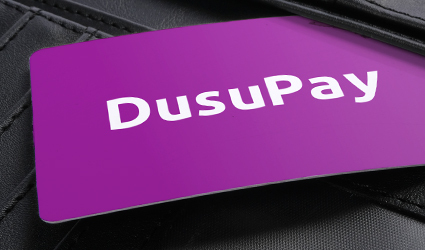 We should mention right away that even though the solution is accepted across many online casinos already, it is yet to reach its peak across the online gambling industry. Sure, it is on top of the list of accepted methods for African players across the casinos that offer it, but don't expect to find hundreds of such casinos. You will find, though, a decent number of casinos where you could use it, especially casinos catering to players from the region, specifically South Africa. So, the first thing to do is choose the right casino site for you.
From there, to make a deposit with DusuPay, you'd need to do the following:
Head over to the casino's Deposits/Cashier page.
Look for DusuPay's logo on the accepted methods list and press it.
In the pop-up, enter the amount you'd want to have on your casino balance.
In case offered, select any of the bonus offers available to claim, if you wish.
Confirm the transaction.
In mere seconds, your deposit will arrive on your online casino balance!
From what we could gather, even though theoretically it supports payouts, casinos do not offer the solution for withdrawals. Even though accepted for deposits, withdrawals with it are not offered, as it seems. Although operators have the option to process withdrawals, as you could learn previously, a casino that accepts the solution for withdrawals was nowhere to be found.
This might be due to the fees involved, but we cannot say for sure. What you'll need to know in this case is that you'd need an alternative for cashing out your winnings. And since you can already make deposits with the solution using cryptocurrencies, why not choose crypto for withdrawals, too? Some eWallet would be a great recommendation, too. Therefore, make sure you have your accounts prepared, as you'll need to activate them for withdrawals.
Coverage and Restrictions
We mentioned that even though incorporated in Uganda, the solution has expanded to other continents and many countries.
Along with many countries in Europe, you can use it in the UK and the US, but also in South Africa and the many other African countries, such as Cameroon, Kenya, Tanzania, Ghana, Zambia, Nigeria, Burundi and Rwanda.
Fees and Additional Charges
We just explained that we suspect withdrawals are not possible because of the fees charged to operators. As the player, you won't be paying any fees for transacting with it, but to integrate with DusuPay, the casino will have to pay some rather hefty fees.
Now, the processing fees with Mobile Money, EFT/bank wire and Verve is 3.5%. With MasterCard and VISA, it's 3.9%. If the casino uses the Octopus service, no matter if the EFT/bank wire or Mobile Money was used, the fees start from $1 or the currency equivalent.
On that note, currency conversion fees are fees that you will be charged, in case you wish to use a currency that's different from the default. Currency conversion fees, however, as you might as well know, are rather low, practically insignificant, so not a cause for concern.
Accepted Currencies
We said from the very beginning that this is now a global solution, offered all across the world. That's the main reason why it accepts all kinds of currencies and cryptocurrencies.
To start with, you have the currencies offered all across Africa, such as the Rwandan franc, Tanzanian shilling, South African rand, Ugandan shilling, Zambian kwacha, Burundian franc, Kenyan shilling, Central African franc, and Ghanaian cedi. You also have mainstream global currencies like the euro, the US dollar and the UK pound, but as mentioned, you can use crypto, so you also have Bitcoin as an option.
Customer Support
Offering a pretty clear-cut and transparent operation, DusuPay makes sure to offer its users all of the support possible. You have its headquarters address right there on its official website, available to visitors from 9 am until 4:30 pm (EAT) every business day.
The Customer Service team is also at your disposal via Skype, the email address [email protected] and the phone number +256 393 243 977. In case you wish to try and look for the answers to your questions by yourself, you can also try the Blog page or the rather detailed FAQs page.
In case you're having difficulties with the depositing process, you better try your chosen casino's team. These agents are experts in providing players with help precisely for such matters, so do not hesitate to get in touch with them.
Conclusion
Considering using DusuPay as your payment method across global casinos as an African player would be the wisest thing you could do. This is an exceptional solution, just the one you need, to make seamless deposits with just a few clicks or taps on your device. You can use your native currency, foreign and even digital currency to make a deposit, and you don't even need to create an account with it to use it. All you need to do is to choose a proper online casino to join which accepts it, and you can start depositing right away. No fees are charged for players, so you can rest assured that your entire experience with this solution would be awesome.
FAQs
Is there a DusuPay mobile app to download?
No, not really. However, in case you wish to, you can certainly use the solution on your smartphone or tablet, since its website is incredibly mobile-compatible. So, if playing from a mobile casino, your entire online banking process would go as smoothly as possible.
Is its official website available in different languages?
To our surprise, no. We expected the website to be offered in at least one of the many available African languages, but it is only offered in English. Nevertheless, since English is one of the official languages in the region, you'd still be able to navigate across the site without any issues.
Is its Customer Support team available via Live Chat?
No, not really. You could see all the communication options previously, so all you can do to get in touch with its team is physically visit its headquarters, or contact the agents via email or phone.
Are transactions with it reversible?
The short answer is, yes. The long answer is, for a reversal to succeed, it would depend on the method you chose to request a transaction via it, and the policies this method implements when it comes to reversals.
Are there any restrictions or pre-conditions to meet to start using DusuPay?
None that we could discover. All you need is to be playing from an eligible country at an online casino site that has registered with the solution and you can start using it right away. It goes without saying, to be eligible to join a casino, you'd need to be of legal gambling age, so there's that.
SHOW MORE
&nbsp
Online casinos accepting DusuPay as a payment method
Loading...
There are no available casinos for requested criteria.

We're showing casinos that accept DusuPay restricted by your country. To remove that condition click here
Something went wrong. Please try again later.