Online casinos accepting players from Ghana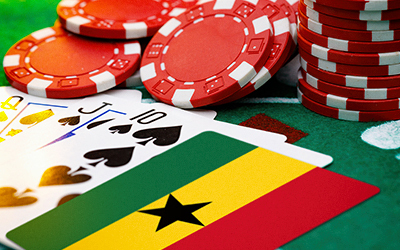 Accommodated in West Africa, Ghana borders the Gulf of Guinea and the Atlantic Ocean to the south, Ivory Coast to the west, Burkina Faso in the north, and Togo in the east. Officially referred to as the Republic of Ghana, it is home to a diversity of biomes, among which are tropical rainforests and coastal savannas.
Online gambling is permitted in Ghana and its popularity is spreading along with the increased Wi-Fi coverage of the territory itself. Land-based casinos exist as well, but a huge number of them are located in shopping centers. Other permitted activities include national lottery games, only if authorized by the National Lottery Authority (NLA) as well as horse racing, but with certain limitations.
Laws and Regulations
According to the data from the beginning of 2022, approximately 53% of Ghana has an internet signal, with a continuous expansion trend. Consequently, the interest in digital entertainment is growing as well, namely online casinos.
In addition to this, sports betting is becoming increasingly popular, both in betting shops and in digital format. Horse racing is available at the Accra Turf Club, but off-track horse racing doesn't exist. Consumers also have national lottery games licensed by the National Lottery Authority (NLA) at their disposal. Such companies offer different types of lottery games but don't have typical online casino games in their portfolio.
When it comes to regulations, key legislations include the Gaming Act of 2006 and the National Lotto Act of 2006. Relevant regulatory bodies include the Gaming Commission of Ghana https://gamingcommission.gov.gh/ (GCGH) and the National Lottery Authority (NLA).
In terms of fees, casinos are charged an operation fee of USD 60,000, plus commissions per machines, as follows:
$5,000 per roulette wheel
$1,000 per gaming table
$500 per

 

gaming machine
Sports betting operations have annual fees of USD 50,000. On top of that, there's an additional 17.5% withholding tax across all products.
In February 2019, the Commission established the Central Monitoring System (CMS) to simplify the licensing process. One of the suggestions was to replace the Value Added Tax (VAT) with a tax on Gross Gaming revenue for casinos. However, when the Ghana Revenue Authority (GRA) and the Gaming Commission signed a Memorandum of Understanding (MoU), they agreed that games of chance would be charged VAT, instead of newly suggested taxes.
Top 8 Online Casinos for Ghana
Casino
Highlights
Cashout
Bonus
View Details
Loading...
There are no available casinos for requested criteria.
Something went wrong. Please try again later.
Player Protection and Responsible Gambling Measures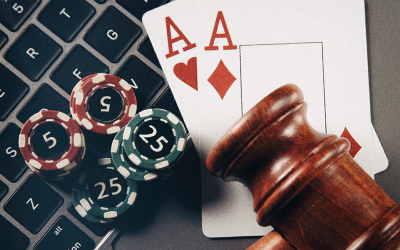 In June 2017, the local Gaming Commission announced its intention to launch a nationwide campaign, aiming to raise awareness of the dangers and illegality of underage gambling. A couple of months later, in October 2017, all interactive operators in the country were ordered to immediately remove the advertisements that could appeal to underage consumers.
Less than two years after that, in February 2019, the Commission launched a review to update regulations, so that it could combat illegal gambling more efficiently. In addition to this, the amended regulations were supposed to make it harder for licensed gambling platforms to avoid paying taxes.
What's even more, in February 2021, the Commission invited police and the District Assemblies to assist in ensuring responsible sports betting practices across the country. However, one of the members of the Parliament's Committee on Finance called on the government to ban sports wagering, instead of imposing taxes.
As seen from these highlights, it is obvious that the relevant Commission is trying its best to maintain a certain level of player protection in the country. Raising awareness is perhaps the best method to educate players on the risks that come along if not gambling responsibly.
A growing number of operators equip their platforms with a variety of helpful tools, which may help consumers manage their gambling habits. Those include:
Limits on deposits/wagers/losses (per day/week/month)
Reality check
Cool off
Self-exclusion
Also, they often include questionnaires so that players can evaluate whether their behavior is becoming risky or not. Some casinos even have links to institutions and organizations in charge of providing people assistance in case they are experiencing gambling-related harms.
Casino
Slots
Roulette
Blackjack
Video Poker
Rating
Loading...
There are no available casinos for requested criteria.
Something went wrong. Please try again later.
Payment Methods and Banking
The official currency of Ghana is cedi (GH₵), divided into one hundred pesewas. As the number of online casinos accepting this currency is relatively small (almost non-existent), players can use other popular options such as GBP, USD, EUR, and others.
At the time of writing this article, cryptocurrencies are still not recognized as legal tender in Ghana. As far as the Central Bank of Ghana announced in September 2022, people who trade crypto do so at their own risk.
For that reason, it is of great importance to familiarize yourself with the payment policy of a casino before funding the account. Aside from the payment methods themselves, consumers should also check what are the minimum and maximum amounts for both deposits and withdrawals.
Plus, it is vital to check if any of the methods incur a fee. In most cases, deposits are free of charge, while withdrawals may come with a small commission, but that varies from one casino to another.
Also, pending and processing times differ a lot. Some methods are processed instantly, while some require up to a couple of business days to be credited. If there's an identity verification process to be completed, the cashout process may be slightly delayed.
The Best Live Casinos in the
Best Reviewed
Casino
Rating
Interesting Games
Highlights
Casino Bonus
Loading...
There are no available casinos for requested criteria.
Something went wrong. Please try again later.
What Should Players from Ghana Pay Attention to When Selecting a Casino?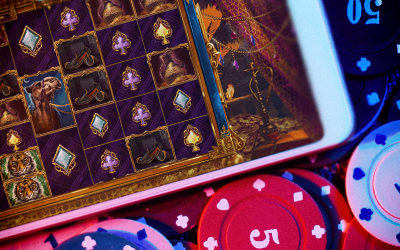 With so many online casinos and the new ones opening their digital doors on a daily basis, players need to be very careful when making up their minds about where to deposit and play. All of them look attractive on the surface, there's no doubt about that, but we all know that a book should never be judged by its covers only.
Therefore, before making a deposit, inspect the following:
License and certificates
Payment methods and banking policy
The selection of providers and

 

games
Bonuses, promos, and Loyalty Programs
Customer support and responsible gambling sector
Cross-platform optimization
This investigation, to call it so, will take you approximately 10-15 minutes, but be sure that it's a time wisely invested. Only when you are fully familiar with everything an operator is offering, you'll be able to evaluate whether that's precisely what you are looking for.
Have fun and gamble responsibly!
FAQ
Is it legal to gamble online in Ghana?
Yes, people in Ghana can gamble on the internet. Yet, worth noting is that the iGaming market is still in development, as a limited number of people have access to computers and the internet.
Is demo play available in Ghana-friendly online casinos?
Of course, Ghanaian players can access the games in fun mode. In most cases, this option is available to all players, even visitors, but some casinos may require registration.
What are the most popular casino games in Ghana?
People in Ghana like sports betting, but they also enjoy playing slots, roulette, blackjack, and other table games. Live dealer games are becoming increasingly popular as well, as they perfectly reflect the atmosphere of land-based casinos.
Can Ghanaian players gamble on mobile phones and tablets?
People like playing online casino games while out and about, and Ghanaians are no exception to this. In addition to launching their favorite releases, they can also check out bonuses and promotions.
What kind of online casino bonuses are there for players from Ghana?
Welcome bonus is one of the most wanted offers, but players also like no-deposit bonuses, deals with bonus cash or free spins, match bonuses, cashback offers, and so on. Before taking part in any of the promos, make sure to check if there are any country restrictions in place.