Crazy Tooth Studio
To visit Crazy Tooth Studio official website, click here.
About the Company
Crazy Tooth Studio (CTS) develops and produces real money gambling games for the online casino industry. The company launched in 2011. Ursa Major Media Inc. trademarked the company name in 2012.
Prior to entering the online market with an exclusive partnership with Microgaming Studios, the company developed several titles for the land-based industry from their Reno, Nevada location, with nearly 30 land casino titles to their credit.
In February 2019, the company announced that they had joined an exclusive club of developers to create content exclusively for the "godfather" of online slots, Microgaming. The first game released was Arctic Valor.
The company joins Switch, Fortune Factory, Slingshot, Stormcraft, and Triple Edge Studios in providing diverse content to the Isle of Man company, allowing them to stay relevant and fresh in a market simply teaming with talent.
Many designers and programmers working with the previously announced studios have been working with Microgaming in one capacity or another for several years. Titles such as Mega Moolah and others were developed in whole or in part by the newer companies.
Software and Games
Crazy Tooth uses their propriety CTS Arsenal game development framework to produce stunning games in record time. According to company literature, it allows them to not only produce innovative content with the development tool but also to create within its framework.
Time to market is greatly reduced as one system can take in everything from a proof of concept sketch to the final product. The linear creation method allows a 'prototype' to become the end product with quality assurance and standards along every step of the way.
A few years into Microgaming's development process they were often accused of creating 'clones' of some of their most popular slots. These games seemed to operate on the same engines with the same maths. The cookie cutter labs would then plug in new images and sounds and call the current release 'new'.
Those days are gone and now we see premier mechanics, content, and user experience thanks to the innovation of outside talent, keeping the innovation pool fresh and creative.
CTS develop their games using the latest technology including Unity and HTML5. The CTS Arsenal is compatible with any game engine so the artists and developers are free to focus on creating games.
The Games
Before going into the games too deeply, we will mention that CTS President, Ben Hoffman, actually has very nice teeth. We mention this because a cohort company created at about the same time and also owned by Ursa Major and lead by Hoffman was called Snaggle Tooth Studio, a CTS company.
Hoffman was a game designer at IGT from early 2007 until late 2010 and has been one of the driving forces behind CTS since late 2011. In the early 2000's he earned a degree in science (mathematics) from the Univerity of Nevada in Reno.
First release, Arctic Valor
Get ready for a mind-blowing adventure when you spin this 6x4 game with 'any adjacent pays' resulting in 4,096 ways to win!
The production values of this game are top-shelf, to say the least.
As a player spins the reels, icicles grow from the top of the game screen getting ready to fall and crash down, releasing wild transformations and awarding cash prizes.
The icicle mechanic is taken to another level in the free spins bonus round. They fall on every bonus spin with phenomenal potential for big wins anywhere on the screen.
More Games
The next anticipated online release is Queen of the Crystal Rays. This is another six-reel game with four positions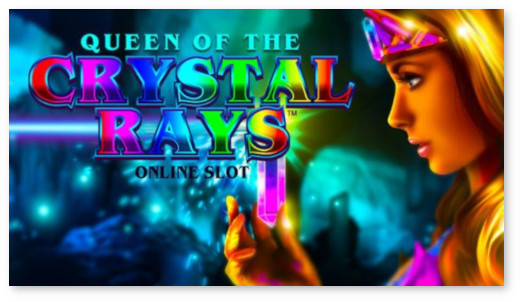 on each reel.
Triggering the bonus game causes the number of symbols and features on the reels to expand, which created even more potential win lines. There are 48 reel positions visible during bonus play with 'crystal reflectors' that change the paths of her magical rays.
When the reels come to a rest, the ray paths are populated with wild symbols, sometimes with multipliers. While individual line wins may be small, there are many more possibilities in every conceivable direction - and - they have applied the "any adjacent pays" mechanic.
While these are not games that are easily imagined with static reels strips and a corresponding maths regime, they do appear to take advantage of complex features that seem exciting.
Additional online titles on the drawing board include at least four titles with themes like ascending balloons, 7 seas, the power of the elements, and Diamond City needs heroes.
It's unclear if they will reiterate any of their land-based titles for online play, but they are definitely something I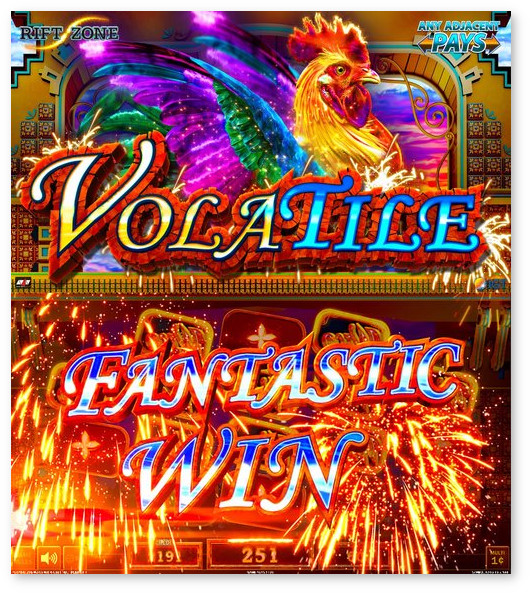 will look for next time I'm in Las Vegas or Reno. Regardless, they do give us insights into the kinds of games we are likely to see in the future.
Watching their Youtube videos, the most exciting title that comes to mind for me is Volatile, the Rift Zone. This game bears the IGT logo and comes from CTS.
"A 2-4-4-4-2 layout of floating symbols blast apart during the RiftZone™ Rooster Feature, creating new symbol locations to be filled with wilds and even multipliers!"
The Final Analysis
CTS seems to have developed tools that will allow them to create phenomenal games integrating maths, mechanics, art, animation, music, and sound on their proprietary system.
Microgaming's foresight in partnering with highly talented, but relatively unknown studios, including their re-entry into animated table games with Switch Studios, ensures that the pioneering company will stay relevant in a market that is sure to change even more rapidly than it has over the last few years.
Crooked Tooth Studios offers a level of quality and innovation to online players in regulated markets. It's also great to see more US studios entering the European and other markets under Microgaming license - markets that were not always available to them before.
Crazy Tooth Studio Games
Currently, we have

casino games

available to play and over

casino software developers

. Let's get started!
Casino Games
&nbsp
Crazy Tooth Studio powered online casinos
Loading...
There are no available casinos for requested criteria.

We're showing casinos that accept Crazy Tooth Studio restricted by your country. To remove that condition click here
Something went wrong. Please try again later.