Online casinos accepting players from Cambodia
The Kingdom of Cambodia is populated by over 15 million people. Although illegal, citizens gamble at a high rate of participation, mostly among men. Perhaps as much as in other nearby Asian countries including neighbors Thailand, Laos, and Vietnam, gambling is seen by many as a uniquely male pastime and proof of masculinity.

Online and land-based gambling has officially been illegal for the citizenry since the 1996 Law on Suppression of Gambling came into effect - soon after the country's largest foreigners-only casino opened in the capital city of Phnom Penh. Citizens enjoyed slots up until 2006 when violent disputes over gambling debts and control of the revenues forced the government to ban machine gambling as well.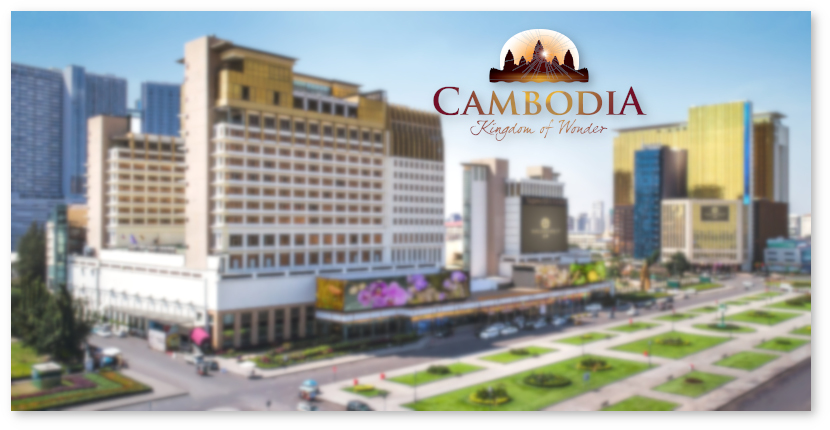 NagaWorld is the center of gambling in Phnom Penh. It is owned and operated by Hong Kong-listed and Malaysia-based NagaCorp under the auspices of a 70-year license that won't expire until 2065. The company also owns a monopoly on casino development within 200 km of the capital until 2035. The areas excepted from the tender are Bokor, the Kirirom Mountains, Sihanoukville and along the Vietnamese border.
The 1996 law made online and land-based gambling illegal for citizens but there are reports of locals flocking into many of the more than fifty operating casinos at shift change time. There is also a prolific underground gambling market.
People of prominence don't usually frequent the underground gambling halls as corruption is rampant in the country and they have access to VIP rooms without fear of reprisal or consequence of their crimes. Civil and criminal penalties are included in the gambling law.
Top 8 Cambodian Casinos
Casino
Highlights
Cashout
Bonus
View Details
Loading...
There are no available casinos for requested criteria.
Something went wrong. Please try again later.
Online Casino Licenses in Cambodia
The government allowed an online site called Cambo Six to offer football betting from 2002 until 2006 before terminating the firm's license.
It wasn't until 2015 that the government again allowed three existing terrestrial casinos to offer online casino games to non-citizens. Unsurprisingly, two of the three gambling venues were owned by tycoon Senator, Ly Yong Phat's LYP Group LTD.

Koh Kong Resort and O'Smach Casino in Oddar Meanchey province launched websites that were heavily trafficked by Chinese citizens.
In August 2019 under heavy pressure from China, the government announced that no new online licenses would be issued and no existing licenses would be renewed when they came up for recertification in 2020.
Within a month there were grumblings and murmurs of it becoming a temporary ban with division among government officials on the country's official stance, as can be seen in this article in the Nikkei Asian Review.
Various news reports estimated that from 12,000 to 120,000 Chinese nationals exited the country in the weeks following the announcement in what has been coined, "The Great Chinese Exodus of 2019".
It's unclear what happened to all of the online casino workers in the country when they arrived back home in China, but more than 200 were arrested in two separate raids in Cambodia before they scattered.
Licensed Online Casinos in Cambodia
Whether or not the government continues to please China and cite "moral decline" as a reason to close up shop on internet casinos operating in the country, Cambodians who choose to flout the law will still have plenty of opportunities to play online at licensed casinos.
The government of the Philippines controls the nearest and most conducive online casino licensing jurisdiction.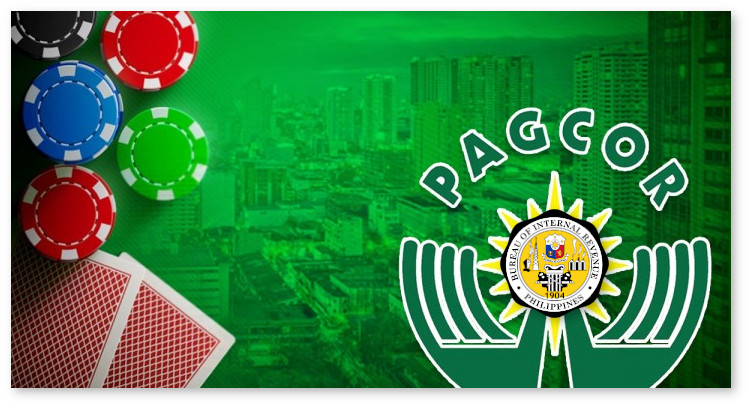 After initially announcing they would stop issuing offshore gambling licenses [Philippine Offshore Gaming Operator (POGO) licenses through the Philippine Amusement and Gaming Corporation (PAGCOR)], President Duetarte decided to stand up to Beijing and continue offering licensed online casino gambling.
As of this writing, it is unclear what the cost of that decision may be, and it could simply be a bargaining chip. The economic cost of canceling existing licenses would be high as well with ABS-CBN News reporting that as of late August 2019 there were 60 online licenses with 48 of those being operational.
Within weeks of meeting with the Chinese president, the Philippines decided to continue offering online services -What this means is that gamblers in Cambodia still have Asia-friendly sites to visit.
Recall, it is only legal to play online within the borders of the country if you are a foreign national traveling through or living in Cambodia. You must possess a foreign passport.
In some countries where no specific law is codified regarding online casinos, it can be said that it is a gray area of the law. In Cambodia, we believe otherwise as operators, as well as online players, have been arrested and prosecuted.
In addition to case law showing that the government is serious about the suppression of gambling, the actual Decree leaves little doubt. It canceled all existing licenses and stated: "Gambling of all kinds, in all places throughout the whole Kingdom of Cambodia shall be strictly prohibited, except those permitted by the Royal government."
While servers may be located offshore, it is the act of gambling here that is defined. Fines and criminal punishments are lined out. The law goes so far as to state that any administrator (aside from the Royal Government) who grants a license will be subject to a prison term of 1-5 years.
Nothing "gray" about any of that.
The Future of Gambling in Cambodia
We have not seen any indication that the government intends to let the citizenry into online or terrestrial casinos any time soon. Of course, that never has and never will stop Cambodians from gambling.
A draft gambling bill has been crafted and has worked its way through various processes on its way to becoming law someday. The bill defines three areas where gambling would be:
Prohibited
Allowed with restrictions
Promoted (Resort areas)
While there is currently prohibitive law, there is no legal framework for regulation in the country. Backers of the Law on the Management of Integrated Resorts and Commercial Gambling hope to change that.
Proactive people within the government want the law passed as soon as possible to make sure the industry develops properly. Stricter measures may need to be written into the bill as shown by some broad statistics that came to light in the summer of 2019.
In June 2019 there were over 160 casino licenses granted, yet just 51 of them were active in use.
In July 2019 Gambling Compliance (paywall) was reporting that Sihanoukville police claimed that 90% of all businesses and three-quarters of the casinos in the bustling seaside city were controlled by Chinese investors.
Law on the Management of Integrated Resorts and Commercial Gambling (LMIRCG)
The new law comprises 97 Articles in 12 Chapters. It has already gone through the Ministries of Interior and of Finance and is under review by the Council of Jurists of the Council of Ministers.
The regulatory body, as envisioned, would consist of ministers from 7 departments of government and be

known as the Integrated Resorts Management and Commercial Gambling Committee (GMC). 
To stay abreast of developments in Cambodian gambling law, please see World Casino News - Cambodia
Online Casino Games in Cambodia
Players located in the Kingdom have access to all of the same great content people anywhere else can play. We're not aware of any providers who have left the market due to expiring licenses or other legal considerations.
Licensed sites offer a whole litany of casino games and slots from providers such as Playtech, SA Gaming, Asia Gaming, BBin, MrSlotty, ALT, AllBet, Microgaming and more.
Most online casinos accepting players from Cambodia also offer live dealer games and some offer nothing but live dealer streams.
A common line-up you may find would include the following:
Live Casino
Sportsbook
Slots
Keno
Lottery
Mobile
Android and iOS apps are available at many sites. However, HTML5 browser-based games don't need any special software or apps to load and play. If the casino offers apps they will usually also provide a step by step guide to installation and use for your particular operating system.
Casino
Slots
Roulette
Blackjack
Video Poker
Rating
Loading...
There are no available casinos for requested criteria.
Something went wrong. Please try again later.
Cambodian Casino Bonuses
Accessing an online casino site from Cambodia can be difficult. Some observers suggest using a VPN or other mask to defeat government blocking of casino sites. We caution against that approach unless you make arrangements with the operator prior to depositing as bonus abuse and IP masking often go hand in hand and you don't want your winnings denied when you have a good session.
Players in Cambodia have access to the same welcome bonuses and deposit incentives visitors from other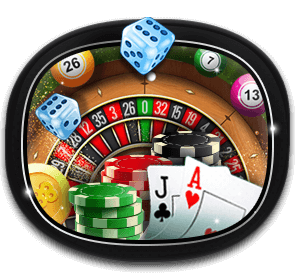 parts of the world do for the most part. Since casino website software often employs browser geolocation capabilities, logging on from Cambodia should render exclusive bonuses at some casinos which are trying to attract players from there.
Two important terms and conditions to be aware of would be VPN use and deposit method. Some deposit methods do not qualify for bonus play. When in doubt please contact a casino host for more information.
The Best Live Casinos in the
Best Reviewed
Casino
Rating
Interesting Games
Highlights
Casino Bonus
Loading...
There are no available casinos for requested criteria.
Something went wrong. Please try again later.
Payment Methods for Cambodian Online Casinos
The very best advice we can give on Cambodian payment processing online is to simply visit the casino without a VPN running if you can, create an account, and visit the cashier or payments section.
If you see the logo of one of your preferred payment methods, click on it to see if there is additional information available, or simply try to deposit. If the deposit is not successful, consider chatting with customer service or send an email inquiring about the best method for you.

Some commonly used payment methods include
Skrill
UnionPay (Khmer support)
WingMoney - Riel or USD
PayWay - ABA Bank
Visa
Mastercard
Prepaid cards
Bitcoin would not seem to be an option even for expats, dual-citizens, or visitors since buying or selling cryptocurrencies in the country without a license has been illegal since a summer 2018 announcement by regulators, according to this article in Cointelegraph.
Cambodia Online Casino FAQs
Can I gamble online in Cambodia?
Yes, but only if you have a foreign passport. Otherwise, all gambling except on state-run lotteries is considered illegal
Does the government spy on my internet communications?
They might. World Casino News ran a story a few years ago about a central server the government planned to use to track all gambling transactions, including bank wires, at government licensed casinos. It's unclear if all payment processing in the country may go through the master server.
Should I use a VPN?
You may have to use some sort of masking technology such as a virtual private network in order to register an account and get in contact with customer service. From that point forward we would suggest heeding the operator's advice. Online casino personnel are very tech-savvy and may have other solutions available.
Are the games fair?
Yes. Games from all licensed providers at all licensed casinos are tested, audited, and certified fair. The real problems to look out for are unscrupulous operators with complicated and/or hidden bonus terms. Just like in every business, there are good operators and the other ones. The fact that gambling is illegal in Cambodia may also put citizens at a disadvantage if an operator decides to play hardball in a minor dispute.
Read our reviews to find out all about the owner/operator, their history of fair play, available games, bonuses, banking methods, and customer service offered as well as any pitfalls to watch out for and a final word on what has been reviewed.
Alternately, if you see a brand name you recognize and are familiar with their reputation you can go directly there to try the games in demo mode or deposit and play for real money.