RubyPlay

To visit RubyPlay official website, click here.
Ruby Play is an HTML5 online casino game developer with a rapidly expanding portfolio of high-quality video slots. The company headquarters are located in Kiev, Ukraine with much of the global design team's talent also residing there.
The first wave of modern game development pioneers such as Microgaming, Playtech, and NextGen had to grow their businesses vertically, from the ground up. Today's entrepreneurs have more choices and can reach across a global landscape rich in creative assets to gather heretofore unseen combinations of creativity, diversity, and excellence.
With developers and thought leaders coming from real money online, land-based, and social gaming sectors of the industry, new companies have nearly unlimited potential to disrupt the status quo and build on nearly two decades of successes in game development.
Ruby Play already has about a dozen games in their client area and another nine in various stages of completion. We first learned of the studio when Pariplay announced a collaborative partnership with the firm in early 2019. The announcement indicated that they planned to release as many as 15 games together in the first year.
Software and Games
From the maths to feature mechanics, sound effects, and brilliantly balanced color schemes - the top-shelf games we've seen have great themes, play well, and present a 'new feel' that we're not quite able to put our finger on without datasheets to confirm a few suppositions.
The Software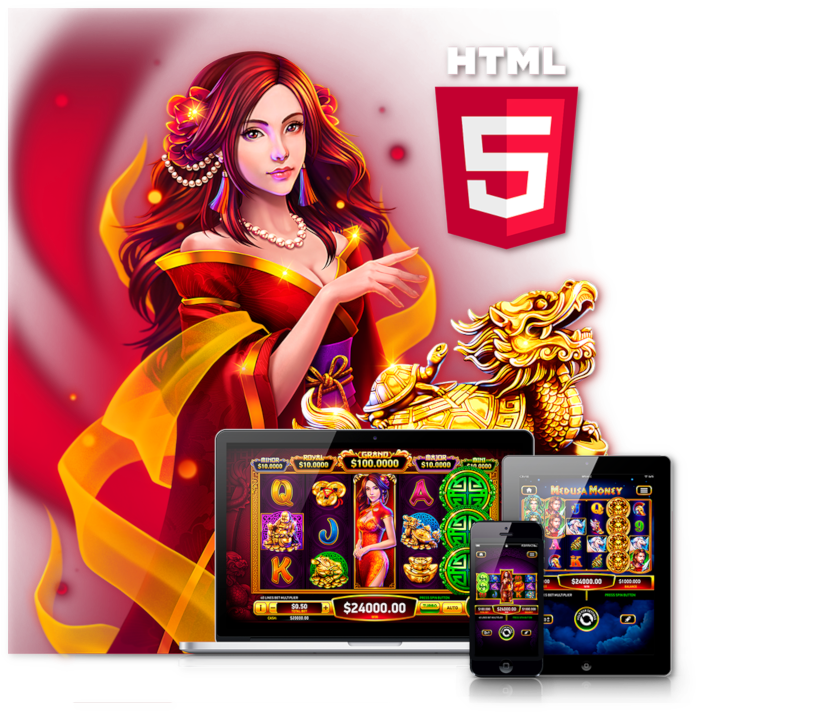 The first thing to note is that this is a modern development lab. By using the industry agreed upon standards of HTML5 and WebGL, they are able to deliver realistically animated, shaded, and 3D emulated screen action quickly on any device.
Regardless of screen size, orientation, or platform, the games perform fantastically on a low-end mobile handset or a high definition large screen desktop monitor.
Because any modern web browser acts as the client, rather than a downloaded desktop program or even a mobile app, the playing field is leveled so Mac, iOS, PC, and Android devices all present the same excellent results.
If you've ever been tired of waiting for the base game or feature elements to load, you'll appreciate the priority loading and compression of these games with load times quicker than many others.
Packets of data are compressed and rendered back to high resolution with high efficiency, giving the designers the luxury of presenting games with higher frame rates (more images per second). This makes the game experience smoother and lowers the load on CPUs. This is especially important for mobile devices as it taxes the battery less and allows for longer playtime.
The Games
The first release with Pariplay, Medusa Money, offers a great preview of things to come. The game is played on 50 mandatory paylines across six reels of four visible positions each.
Stacked wilds can fill parts or all of the reels 2 through 6. Any wild symbols on the same row that are separated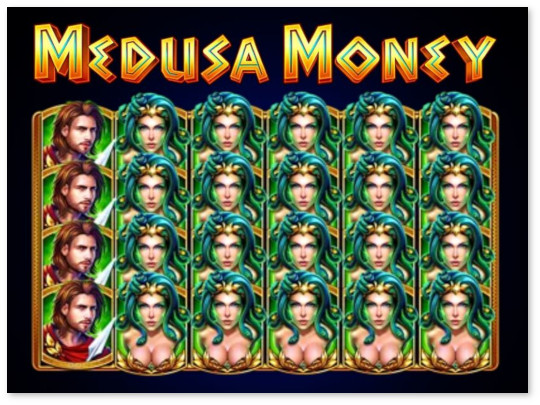 by other symbols (AKQJ, icons, etc), become connected by filling in the spaces between with more wilds.
Theoretically, this means that reel #1 can be filled with a stack of the highest paying icon, reel #2 could fill with a stack of five wild symbols, reel #6 could fill with a stack of five wilds, and every position on reels 3, 4, and 5 would then be filled with wild Medusas.
In practice, that is the most unlikely event that could occur, and many wilds can land without ever connecting. As well, reels 3, 4, 5, and 6 can be filled with wilds to no avail if there aren't any matching symbols on the first two reels.
Scattered gold Medusas trigger free games with extra wild symbols on the reels. Scatters pay up to 1,000x total bet. Three scatters trigger 8 free games with 10 added for each additional triggering scatter culminating with 38 free spins to go with your six-scatter 1,000x bet prize.
More free games can be retriggered during the feature.
Of course, in a game with so many lines and so many potential wild symbols, the highest paying icon is only 400x line bet or 8x total stake with 6 on a payline. Stacked symbols can increase that exponentially - which may give a clue into some of the maths behind this 6x4 game. A full screen of symbols pays 400x total bet just as a single line pays 400x bet per line.
The sound effects build anticipation and when a stunning win, such as achieved by filling all or parts of reels 3, 4, and 5 with wilds, great excitement building sound and fury take the player into a state of potential adrenaline release. However, there's always something so the roller coaster never crashes at the critical moment. Rather, it lifts the experience to a higher plane.
The game's theoretical return to player percentage (RTP) is 96.5%
User controls
Toggle fullscreen
Turbo
Auto
Sound
Game history
Notes on user controls
UK players must set loss limit prior to activating autoplay
Reality Check is mandatory for UK players. Set time interval by visiting 'My Account'
Upcoming features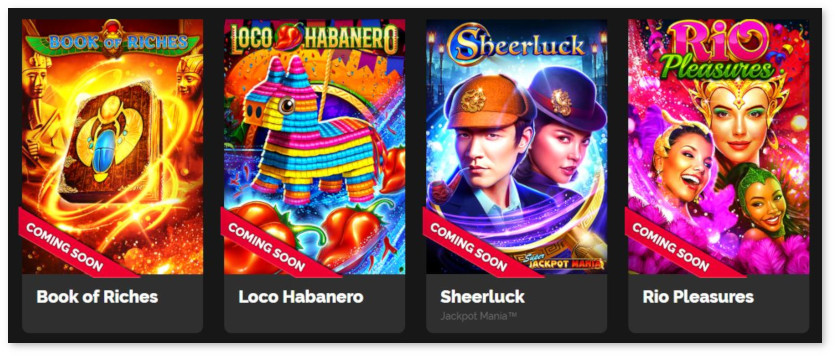 Some new game releases will offer Jackpot Mania™ (undefined) and Firecatcher™ (undefined).
Jackpot Mania:
Macau Beauties
Dragon Ladies
It is probably safe to assume that the Jackpot Mania games will be progressive jackpot slots. However, it's not yet clear if they will be local, network, tiered, symbol-driven, or random jackpots.
Firecatcher:
Hot and Heavy
Wild Thirst
Bamboo Fortune
While we can salivate over the possibilities this mechanic will bring to the Ruby Play experience, we won't venture a guess here. Stay tuned for game reviews as Pariplay deploys these titles over their partner network of regulated market casinos in Europe, Mexico, Africa, and Asia.
Other Games
Looking at the current portfolio, it would seem the labs have decided to focus solely on slots. Look for social gaming aspects to augment the maths-driven games for an evolving form of gambling entertainment.
The Final Analysis
Quality content in today's market could languish in the minds, labs, and studios of brilliant designers, creators, and publishers for years before they ever broke the ceiling and soared.
Forward-thinking companies like Pariplay, who have about five-dozen games of their own, but can supply over 2,000 titles from perhaps superior developers, represent an important gateway to market and a great opportunity for concerns like Ruby Play.
Much of their current content is Asian themed, and that focus is perhaps one of the reasons they have been so innovative in their game development to date. Asian players demand a certain level of sophistication not found in 'formula' games, and they are keen to walk away from anything that smacks of a clone. It is no longer possible to simply swap out images and sounds from the drawing board to existing game engines and call the title "new".
The Pariplay partnership is all about slots players in the end. While this studio's games may never burst through the surface and become known to players everywhere, they do represent an added layer of quality in the gaming pool. They may contribute to setting the bar higher for some as yet unheard of developers hoping to break into the 'big time'.
Regardless of the company's final trajectory, 2019 marks the year of more than a dozen new and innovative games for players' enjoyment. When a game is made by slots lovers for slots lovers and is created with the attention to detail, excellence, and purpose-built excitement that the games we have tested bring to the table, their chances of ultimate success are greatly improved.
RubyPlay Games
Currently, we have

casino games

available to play and over

casino software developers

. Let's get started!
Casino Games
&nbsp
RubyPlay powered online casinos
Loading...
There are no available casinos for requested criteria.

We're showing casinos that accept RubyPlay restricted by your country. To remove that condition click here
Something went wrong. Please try again later.