Peter And Sons

About the Company
Peter & Sons might sound like a sort of mom & pop shop, but that may be due to a folksy name and homegrown flavor. The firm is a serious online casino game development studio with a unique take on the art, craft, and science of the trade.
The small, privately held company was formed in 2019 by a group of gaming enthusiasts and international professionals with backgrounds in mobile games and casino game development.
Headquartered in Yerevan, Armenia, the firm pulls in talent from as far away as Madrid Spain, Serbia, Estonia, and Russia to create their signature quality slots.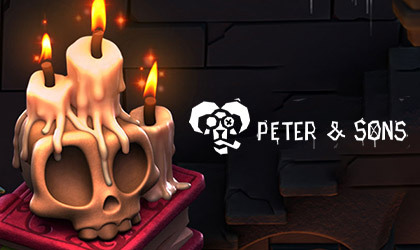 It would appear the founder is Petar Vasiljević and one of his sons would likely be the Producer, Aleksey. Another "Aleksey" pops up as well on some of the art we've found and that is a 2D artist and animator Aleksey Bazik. Another major contributor in the art department is Evgeny Polukhin, whose name is associated with ownership of some of the slots' art.
Other known team members are Yann Bautista (Dev. Man), Ronald Reyes (Game artist), and Dejan Carevic (Senior sound designer), as well as Narek Yezekyan, and Vardan Baghdasaryan (Game developers).
When we discovered the studio, they had already inked deals with Oryx for platform distribution and Yggdrasil as YGS Masters Programme participants.
Additional developers on the Oryx RGS include CandleBet, GAMOMAT, Giveme Games, Golden Hero, and Kalamba Games.
With Yggdrasil, the studio joins YGS Masters 4ThePlayer, Dreamtech Gaming, AvatarUX, Skyrocket Entertainment, and Northern Lights among several other premier new studios.
With five games released or under development, we can get a pretty good feel for where they're going with content. Maths, music, and art are unique and captivating, in our opinion.
Let's take a look...
Software and Games
All of the games are built on their proprietary game engine for delivery in HTML5 or within a native iOS or Android app. The universal HTML5 coding makes it possible for them to attack norm-shattering challenges with finesse, creating multidimensional game worlds in a package that's under 20 MB.
The game size means instant play is a way of life for their customers. One of the games actually clocks in at 12.4MB, which is a testament to the Game Developer's ability to use every pixel, layer, and byte of sound to its full potential.
In contrast, some games from other providers that are available for play in a browser on smartphones are well over 100MB in size. While they are the exception rather than the rule, it's easy to see the efficiency these guys have crafted in their work.
We'll take a look at some of the games a little more in-depth as well as the package so far as a whole, as some of the elements are common to all, and that's what makes a brand.
The themes
Even while visiting game landscapes that may have already been explored around the edges by others, the studio manages to put a twist on them and make the resulting title completely their own.
Perhaps there's only so much you can do with a circus, a wild west sheriff, a fight club, a mythical hero, or the Roman Empire - but they manage to do more than simply pull off interesting narratives buoyed by unique art styles all in harmony with the maths and mechanics - the games are holistic.
The games load in a mobile portrait aspect and orientation even when launched on a desktop system. From the moment of opening art, the gameplay is oddly mesmerizing pulling the player in to explore little oddities and to go beyond the tease of the mechanics.
The maths
We don't get too deep of a look into the nuts and bolts of the game maths but we do find the volatility and theoretical return to player percentages (RTP) which is pretty much all that most players are concerned about.
One additional element we find easily is the highest-paying symbol combination for each of the games, which presents a bit of a mystery as the first five games are all indexed as being medium volatility.
The range of RTPs is fairly wide from a low of 95.08% to a high of 97.38%
Sheriff Colt - 95.08% (10000x)
Johnan Legendarian - 96% (5000x)
D´Cirque - 96.11% (1500x)
Punch Club - 97.38% (3000x)
Rome - 97.38% (20000x)
While it would be tempting to look at the volatility index and the max win for clues about hit frequency, it would be a fool's errand without knowing a few more things such as how much of the RTP occurs in the bonus round(s) and how frequently those bonus features occur on average.
In the case of Punch Club and Rome, one has 7776 ways to win while the other has 25 pay lines, but both have an RTP of 97.38%.
The temptation may be too great not to compare the identical RTP with disparate max wins and conclude without further investigation that at least a major part of the hit frequency of Punch Club is likely to be about 7x that of Rome - but, again, we don't know what other magic is happening behind the scenes.
Does the 25-line title have the ability to produce five-of-a-kind wins of two or more top-paying symbols in a single spin? Are they true reel strips or simply visual representations of maths models arrived at another way? We just can't know some things without more information.
Suffice it to say, the mystery is intriguing!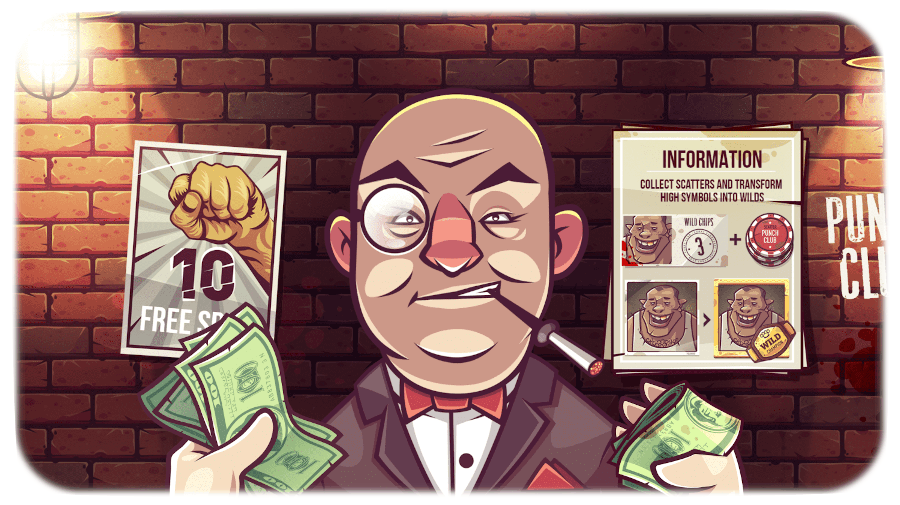 The mechanics
While many players will never consider the maths, nearly everyone chooses games based on the themes and the mechanics.
We'll look at feature mechanics here as they relate to base games (sticky, expanding wilds, etc) and features (triggers and the subsequent bonus game or games that occur).
Sheriff Colt - Sticky wilds, re-spins, collected scatters, two free spin bonus games, win multipliers.
D´Cirque - Expanding wilds on reels 2, 3, and 4 in the base game with respins. Fire up all three of the hidden stage lights to trigger bonus spins. Here, the stage lamps will light up at random filling their reels with wilds.
Johnan Legendarian - The base game has wilds, scatters, and opens up the possibility of two bonus games with extra spins.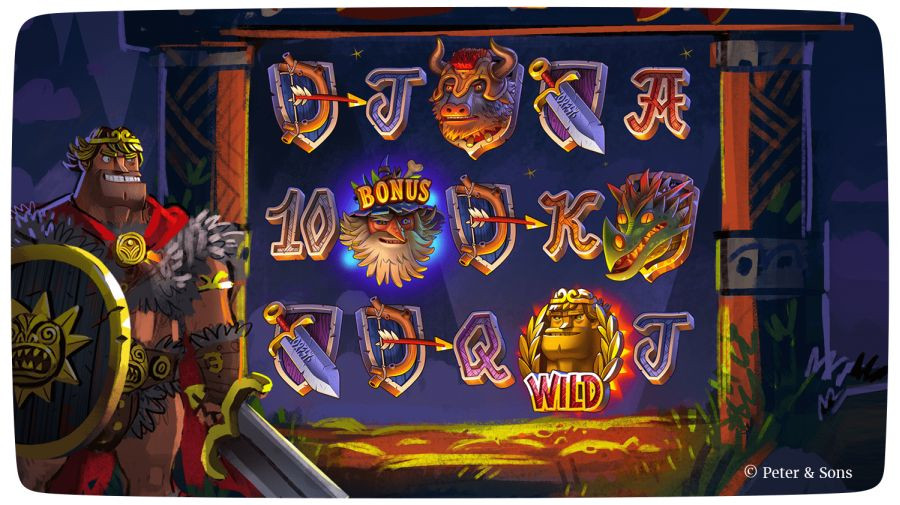 During free games, a random symbol becomes an expanding wild. Bonus spins can be retriggered din batches of 10 and will reset the expanding wild with another symbol.
During the base game, you can also fill up the scatter counter to trigger free games.
Punch Club - Look for random wild multipliers in the base game (1x, 2x, 3x) and a free spins bonus with the highest paying symbols transforming into wild symbols.
During the free spins, collect scatters as they transform into high-paying symbols and award additional spins.
Rome - This big game can get even bigger as you play. It starts out on a 4x5 reel set and grows up to 7776 ways to win. Look for scatters and random wild multipliers in the base game.
When a wild appears as part of a pay line it increases the multiplier. Subsequent wins can create up to 15x multipliers on up to 20 spins.
On your tenth bonus spin, the game expands again to have six reels with six positions each and 7776 ways to win.
The Final Analysis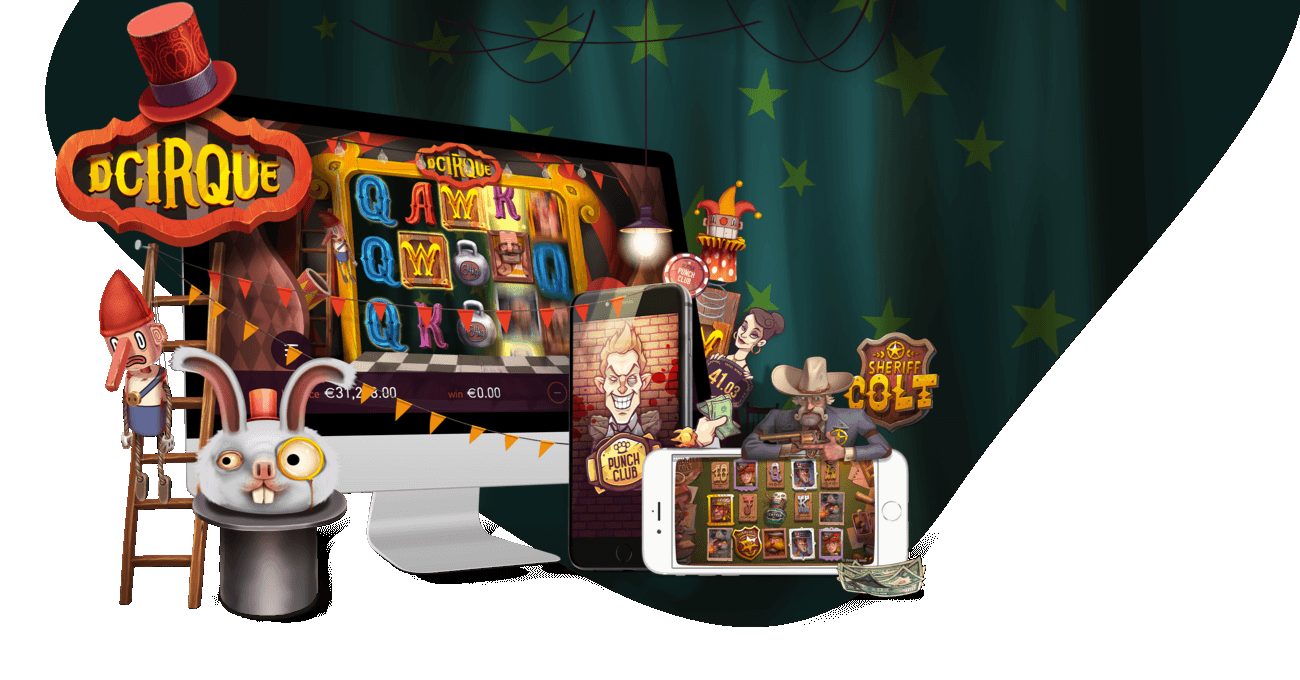 Peter & Sons offers operators and players a unique perspective on gaming fun. We found the games we tried to be far more than novelties with a new twist.
The artwork is humorous as well as wonderfully executed through well-conceived themes and 3D animations that build on the narrative.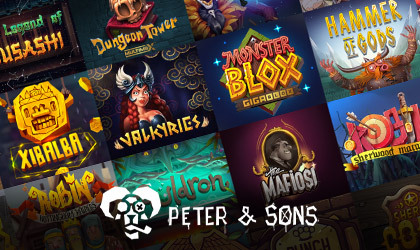 The maths are solid and the features seemed just out of reach but not out of sight on most spins. Triggering them was very rewarding thanks to the level of on-the-edge-of-your-seat anticipation maintained by meaningful execution of animation, sounds, and other nearly imperceptible events.
The mechanics, even when found in combinations seen in other games, offer a fresh approach beginning with the user interface and carrying through to a tie-in with the maths and themes.
I like these slots more than most new games we've tried and tested in the recent past.
Each talented shop that is able to get the ink dry on deals with Yggdrasil and gain access to their tools, as well as to partner with a remote gaming server platform like the Oryx RGS already comes with enough clout to be taken seriously.
Some simply rise above the fray. This is one of those studios in my opinion.
Peter And Sons Games
Currently, we have

a large number of

casino games

available to play and over

a large number of

casino software developers

. Let's get started!
Casino Games
&nbsp
Peter And Sons powered online casinos
Loading...
There are no available casinos for requested criteria.

We're showing casinos that accept Peter And Sons restricted by your country. To remove that condition click here
Something went wrong. Please try again later.