Online casinos accepting players from Pakistan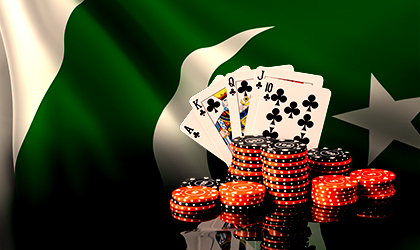 Online gambling has spread all over the world in one of the fastest trends of the century, and is one of the most lucrative industries out there nowadays. This has urged plenty of countries and governments to look into the matter and capitalize on the massive turnover of cash that is constantly overflowing the markets. In these countries, legal online gambling is a crucial budgeting factor, as well as a massive source of entertainment and income for the residents.
In Pakistan, however, things are a bit different. 
Starting from the fact...
... that the country was practically built around the Islamic religion, and one of the main principles in it prohibits the earthly pleasures of gambling, its legal status is quite expected. Nearly all forms of gambling practices and businesses are illegal in the country; yet, enthusiasts manage to find alternative ways to have fun. All you have to do is make sure to do your research, and engage in these activities both discreetly and responsibly.
Best Online Casinos for Pakistan
Casino
Highlights
Cashout
Bonus
Loading...
There are no available casinos for requested criteria.
Something went wrong. Please try again later.
Pakistan Gambling Laws & Regulations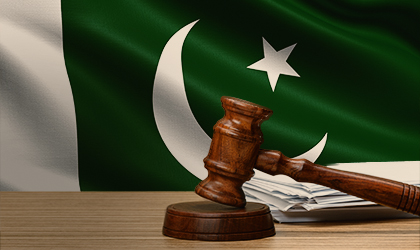 Considering the previous statement about the country's origin, it is safe to assume that the official letter of the law would ban gambling. To put it more precisely, the Prevention of Gambling Act, enforced in 1977, makes any form of betting illegal and punishable in front of a legal court of law. So much so that according to the prescribed penalties, players engaging in this kind of activities could face up to 1,000PKR fines, as well as a year spent in jail. 
What is more...
... the law prohibits any operators from setting up businesses on the territory, and does not have any official legal gambling bodies or authorities to handle the matter. Essentially, this law puts a ban on any type of betting – sportsbetting, casino and poker game wagers, and even bingo and lottery. 
In a somewhat strange turn of events, horse races have been left out of the lot, and Pakistani residents are still able to make bets at set locations. Nevertheless, the options are still rather limited, and anything beyond the scope of the race tracks is considered illegal. 
Online gambling was only invented a couple of decades after the Pakistan Prevention of Gambling Act. This has led many to claim that it does not apply to this practice, although such claims have been proven untrue. In fact, plenty of conspicuous online players in Pakistan have been punished for participating in such activities. 
Even though...
... the law does not include online gambling explicitly, anyone playing online casino, poker or other gambling games online will be persecuted on the basis of operating an online gambling den. This, in itself, is quite a serious crime, and has equally prompted some enthusiasts to look for more subtle ways of accessing this content, as it has driven many others away from the idea. 
Online Gambling in Pakistan
Despite the fines and incarceration threats, online gambling continues to be a rather massive affair across the Pakistan territory. Since the regulations predominantly focus on the players, and not the operators and platforms where they are active, many offshore brands have entered the market.
These online casinos...
... and other gambling platforms are licensed at their respective jurisdictions, meaning they do not necessarily need to comply with the Pakistani player rights. Still, while there are plenty of sites operating without a license, a large portion of this online gambling marketplace is taken up by casinos licensed and regulated by reputable bodies. Many UK sportsbooks and casinos provide their content to this player pool, although there are some operators in the region with even more dedicated gameplay options on offer.
Casino
Slots
Roulette
Blackjack
Video Poker
Rating
Loading...
There are no available casinos for requested criteria.
Something went wrong. Please try again later.
Games Available for Pakistan Online Gambling
Taking all this into account, there is still quite a vast array of gameplay options available for this player pool. Aside from reliable and trustworthy operators licensed by respected authorities, these sites are equipped with products and releases by leading software providers in the industry. All in all, the Pakistan online player pool can enjoy the following types of games at their respective gambling sites:
The variety of gameplay may differ from one platform to the next, but still leaves plenty of options for Pakistani online casino players willing to go the whole way.
The Best Live Casinos in the
Best Reviewed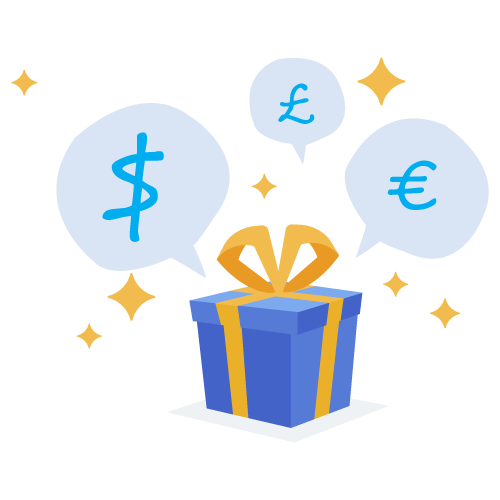 Casino
Rating
Interesting Games
Highlights
Casino Bonus
Loading...
There are no available casinos for requested criteria.
Something went wrong. Please try again later.
Mobile Gambling in Pakistan
Most of these operators, licensed at reputable jurisdictions, have maintained their high ratings by keeping up with new inventions, and not only industry and legal standards. As a result, most of these have identified the potential of mobile gameplay, and nowadays offer all their services customized for mobile device screens – smartphones and tablets. 
There are numerous mobile-friendly casinos...
... and other gambling sites, and they come with several different options. While some offer their mobile content via dedicated downloadable apps depending on the mobile device's OS, instant no-download mobile-friendly sites built in HTML5 format are all the more popular. 
In order to access this kind of services...
... players have all but to type in the casino website's URL in their mobile browser. A stable and secure Wi-Fi connection is recommended for smooth and seamless gameplay, even though sites fitted this way don't actually have any extreme loading requirements. The website is built to match the screen resolution, and still keep all games operational and fully running.
Banking and Online Casino Payment Methods in Pakistan
Just because the operators are licensed, regulated and established at offshore locations, the content and services offered still tend to meet the needs of the entire international player pool. Thus, those casinos servicing the Pakistani players tend to offer banking that is closest and most suitable for the residents of this country.
This includes bank transfers, credit and debit card payments, as well as money transfers from the available services in the region. Online payment facilitators are also included, although some international services like PayPal are blocked, while others such as Skrill are widely accepted.
Another main point of consideration for anyone looking into online casino banking in Pakistan is the matter of available currency. Those operators striving to provide top-notch service to this player pool, just as much as any other, normally have the local Rupee currency available alongside other ones. This saves players many added expenses when it comes to currency exchange, fees, money transfers back and forth between payment methods that do and do not accept the specific currencies, and many other setbacks.
Online Gameplay in the Country
On the whole, players residing in the country are still widely able to enjoy top online gambling content. As long as you keep your activities to yourself, and take any necessary precautions when it comes to tracing back your funds or online history to online gambling, there shouldn't be anything standing in the way between you and some top online gambling action.
FAQs
1. Are there any progressive jackpot slots available for Pakistan-based players?
- This form of online gameplay has always been most attractive for online players in general, particularly due to the low risk and high payout potential. This has been recognized by Pakistan-oriented online casinos as well, and they tend to include a healthy portion of progressives in their slots selection.
2. What kinds of online casino bonuses will I be able to claim?
- Since some of the online casinos are leading brands of international recognition, Pakistani players should be able to enjoy quite the selection of bonuses and promos. These normally include the industry standards – Welcome Bonus offers, as well as no-deposit bonuses. Nevertheless, if you bother to look a bit harder, you may also end up with a range of special offers to boost you bankroll.
3. Could I play poker at live dealer tables?
- If the live casino at your chosen website features table games with poker variants, then there is nothing stopping you from selecting them for your next online casino wagering session.
4. Is there a chance I could end up going to jail for online casino gameplay?
- As explained previously, some of the repercussions for those engaging in online casino gameplay may include incarceration, aside from a cash fine.
5. What can I do if my chosen casino operator scams me out of my winnings?
- There isn't much you can do as a player from Pakistan, considering that you aren't legally authorized to engage in gameplay at the casino in the first place. Therefore, players are most advised to stick with reputable operators and providers, keep informed about all industry and casino updates, and make sure to gamble responsibly, spending no more than the funds they can practically afford to lose.
6. Are there any land-based casino options I can visit?
- Due to the strict position of the country regarding gambling practices, no land-based casino floors are legally operating on the territory. Still, player testimonials, as well as police force raids assert the existence of illegal, unlicensed underground locals and establishments.
7. Will I be able to play games without depositing any money?
- Yes, most of the casinos offering content to this market are equipped with games from reliable software providers. In order to attract more players to the lot, they offer free, demo gameplay versions of the titles you can play without even registering. Alternately, you can make use of any no deposit offers as well.
8. How long will it take to withdraw my casino winnings out of my account?
- Each casino may have a different waiting timeframe for withdrawal processing. Hence, a good idea would be to check with the specific terms and conditions, as well as the policy of the banking method you are planning to use. Still, with advances made nowadays, most modern payment methods should have the funds in your account in the course of a business week.
9. Will I be taxed on my casino winnings if I withdraw funds to my local Pakistan bank account?
- No, considering that the entire practice is considered illegal, no official tax policies have been constructed for the purpose. Hence, if you do manage to enrol, win and withdraw cash from your online gambling experience, it is all yours.
10. Are there any new, alternative banking options available for Pakistani players?
- The recent tech advances, as well as creative and innovative ways of bypassing gambling regulations allow Pakistani players to choose from some additional banking methods. Some casinos include prepaid cards such as EntroPay, as they are considered a top choice for those looking to keep their private information away from prying eyes.
The latest cryptocurrency inventions, starting off with Bitcoin, through Bitcoin Cash, Litecoin, Ether and more, are also suitable options. Considering their unique nature, anonymity, security and speed of transactions are all guaranteed components of the banking experience.