Neo Online Casinos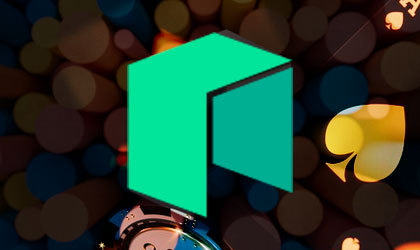 Cryptocurrencies are currently the most used form for depositing and withdrawing across online casinos, and Neo is one of the most intriguing players on the scene. It is not entirely new, per se, but reinvented crypto that used to trade under a different name, so it is an improved version of the original, which is the most powerful yet. Having dealt with the most common issues found with cryptocurrencies, this crypto is a direct competitor to Ethereum, and that's why it is so exciting to use. That's why it is becoming a name resonating across the top online casinos. Why use Neo as your online casino payment method?
About Neo
You may have heard about a cryptocurrency called Antshares, launched in 2014 by Erik Zhang and Da Hongfei, which disappeared for a while, and made a comeback under a different name three years later, now trading under the name Neo. When it was first launched, it had a scope to become the most powerful digital asset management system, by merging smart contracts introduced by Ethereum and the most useful blockchain technology implementation parts. Today, we can say that it managed to do so.
As you'd assume, when it first went live, the crypto had its flaws. That's why it went silent for some time before it relaunched under a different name, stronger than ever. And even though it has yet to get to its peak, the improved features it offers make it attractive enough to many crypto traders and enthusiasts.
What it does is, it uses the Byzantine mechanism, based on proof of stake, meaning it is decentralized and incredibly safe to use. It was designed with the purpose to facilitate developers' job when it comes to using and launching smart contract apps on its blockchain. And while this might not interest you as an online casino player, it is good to know that it offers something powerful for crypto enthusiasts.
It runs on a native Neo token with the purpose of creating GAS tokens in an instant. You may have heard of these "gas fees" if you've ever traded Ethereum. These are fees charged for Ethereum transactions, which are also charged to transactions with this crypto. Since this crypto works on smart contracts like Ethereum, we should elaborate on them. Essentially, the smart contract is like a deal you make with a party, in which one of you provides a service and the other one pays for that service. Once the two parties have done their share of the deal, which is fueled by the token, the transaction is completed. 
Even though it comes with fees, this crypto is actually one of the most cost-efficient to use. Since it is yet to show its full potential, it is a great option to invest in, to be at an advantage once it reaches its peak. And the best part is, in the meantime, you can use it across online casinos to make smooth deposits and withdrawals with it. If interested in it, make sure you stay with us to learn how to get started with it and use it across casino sites.
How to Start Using Neo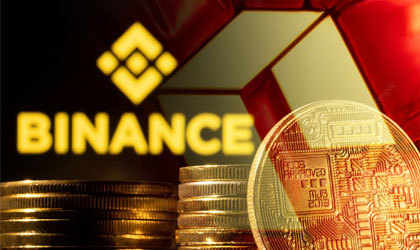 Considering what you've read so far, you probably understand that this crypto is a huge competitor to Ethereum. That's why getting started with it can be a bit tricky. Most leading cryptocurrencies are available across the top crypto exchanges. You will find Bitcoin, Ethereum, Bitcoin Cash and Litecoin, for instance, on popular crypto exchanges like Coinbase, but not Neo. This crypto can be traded on Binance, though, as well as a few other exchanges.
Given you find the platform where you can purchase your coins, the next thing to do would be to create an account with that platform. Say you are to create an account with Binance. Go to the Sign Up field and enter the needed personal details. If you're not into trading, but you simply want to buy your coins and store them elsewhere, you can always create a crypto wallet, purchase your coins on Binance and store them on your wallet address. The actual purchase can be done via a variety of payment methods available on these crypto exchanges, such as credit cards, eWallets and many other options.
Considering you've managed to purchase your coins and store them in your wallet, to use them across online casinos, you'd need to go through the standard procedure which applies for depositing with cryptos. Meaning, you'd need to get your private and public keys, or addresses, using which you'll be able to send and receive coins. We're about to discuss this next.
Depositing and Withdrawing with the Solution
If you've ever used digital currencies, you'll know what to do and how to make a deposit with this crypto. But, it is our job to take you through the steps in detail, so bear with us. First things first, let us tell you that many casinos have started accepting this crypto as a payment option. Wherever cryptocurrencies are accepted, make sure you check whether this crypto is, too. You'll see that there are plenty of options to consider. Choose the site to go with wisely, and register an account with it.
To make a deposit with Neo, do the following:
Head over to the casino's Banking page.
Choose the crypto as your payment method by pressing its logo.
In the new window, you'll see the

 

casino's wallet address. You need to

 

copy it.
Once redirected to a new page, use your credentials to enter your chosen crypto wallet.
Specify how much you'd like to deposit and

 

paste the casino's key

 

in the designated field.
Press Send

 

and watch the coins arrive on your balance

 

in an instant.
To make a withdrawal using the crypto, you'd need to go through basically the same first two steps, and in the third one, you'd need to paste your wallet address and specify how much you'd like to cash out. Once the casino confirms your request and the transaction is approved, the money is ready to be withdrawn and will arrive in your wallet in no time.
Coverage and Restrictions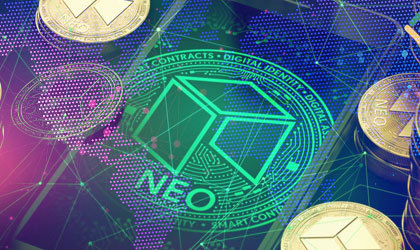 As with any other cryptocurrency, Neo is a global, decentralized digital currency that can be used by practically anyone, from anywhere across the world. If you're playing from a country where crypto and cryptocurrency online gambling are legal, you're good to go.
However, you must understand that there are countries that have completely banned crypto, and with that, cryptocurrency gambling. If a player from, say, Russia or Turkey, you won't be able to use crypto as your payment method, and by default, you won't be able to use this crypto. But, if playing from a country that has embraced crypto, like Malta, Finland, Germany and El Salvador, you're free to use this digital currency and enjoy all the perks it comes with.
Fees and Additional Charges
We mentioned that when transacting using Neo, you'd need to pay some gas fees. These are only a small fraction of the entire transaction, basically unnoticeable, but you must be aware of them.
Other than these transaction fees, you should know that cryptocurrency exchanges might also charge fees, depending on the methods you're using to purchase and trade the coins. You'd need to check with your chosen exchange to find out more about the related fees.
Accepted Currencies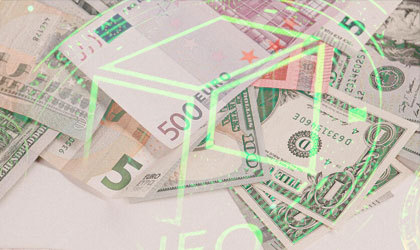 Again, just like the case is with any other crypto, you can trade Neo for a different cryptocurrency or purchase it with different fiat currencies.
Therefore, if you're a proud owner of Bitcoin, Ethereum, Bitcoin Cash or Dogecoin, for instance, you can easily trade your coins to get your hands on some Neo coins. Or, you can always use mainstream fiat currencies like the euro, the US dollar, the Australian dollar, the UK pound/sterling, etc. These are all your options across the most popular exchanges, so you'll probably find your native currency, too.
Customer Support
You must have gathered by now, since this is a cryptocurrency like any other, that Neo does not offer Customer Support. This is not a traditional payment method, but a cryptocurrency, so this is expected. However, there's an official website you can visit in case you wish to learn more about the crypto itself, how it functions and how to get started with it, even though there's no Contact Us page on it. As you will see on the site, there are numerous social media outlets you could use to get in touch with the Neo community, such as Twitter, Facebook and Telegram.
But, if you're in need of first-hand support, you can always contact your online casino's Customer Support agents. These are usually friendly, perky agents who are at your disposal to help you out with whatever you need regarding deposits and withdrawals. Try them via the available contact options, be it email, Live Chat or phone line, and they'll do their best to help you out.
Conclusion
Neo is so much more than what you could've read here. If you wish to discover more about its features and characteristics as a crypto enthusiast, make sure you visit the official website. But, as an online casino player interested in playing across casino sites with it, you've got all the information you need. You know this is a fast, safe and cost-efficient crypto that is easy to get started with and use for deposits and withdrawals across many sites. You know you can make seamless, low-fee transactions in an instant and be able to enjoy your favourite games whenever you want to. So, the first chance you get, make sure you give it a try.
FAQs
Is the official website available in many languages?
The solution, being launched by two Chinese guys, is available in Chinese and, of course, in English. You can explore the site only in these two languages.
Does Neo's value fluctuate like with other cryptocurrencies?
Yes, unfortunately, yes. In fact, this is a cryptocurrency like any other, a decentralized asset whose value fluctuates non-stop.
Are transactions with it irreversible, too?
Yes. Just like with any other crypto, once the transaction with this coin is sent, it cannot be retrieved and the money will be lost forever if you've entered the wrong information before you sent it.
Are there any transaction limits with Neo?
No. On its part, transactions are not limited. However, when you join an online casino, before you start using the crypto, make sure you find out more about the limits implemented. Due to safe gambling regulations and rules, casinos must implement transaction limits, so you must check with your casino to find out more about the related limits.
Can I transact with this crypto using a mobile device?
Sure, why not? As long as you're playing at a casino compatible with mobile devices, meaning a mobile casino, you can use the crypto to make as seamless deposits and withdrawals as it gets.
SHOW MORE
&nbsp
Online casinos accepting Neo as a payment method
Loading...
There are no available casinos for requested criteria.

We're showing casinos that accept Neo restricted by your country. To remove that condition click here
Something went wrong. Please try again later.