iWallet Online Casinos

Introduction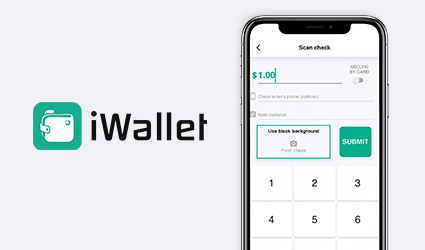 With the online gambling market piquing much more global interest than ever, the need for more widespread payment methods has increased with it. This is where services like iWallet come into play. While it might not be as popular as some online banking powerhouses available, it serves an important purpose. Popular options like PayPal, VISA, MasterCard, and others often don't reach every country, and if they do, they might offer limited capabilities, making it harder to access activities like online gambling. This service doesn't have that issue, as it was made to cover a select market and cater to a subset of individuals. With iWallet, this includes several Asian countries where top-notch payment services can be harder to find, with a few special perks aimed at online gamblers. If you want more details on this solution, keep reading.
About iWallet
While most people think iWallet is a complicated eWallet service judging by its name, that couldn't be further from the truth. First, the payment solution isn't an eWallet at all! It's a prepaid card meant to foster all kinds of online retail transactions, as well as act as a point of contact between users and online gambling sites. As we mentioned briefly, iWallet was primarily created to serve Asian markets. At this point, it's safe to say it's succeeded in this. Not only does it offer an excellent platform to countless Asian users, but it's expanded over the years to include several other locations worldwide.
iWallet was established in 2009 in Hong Kong. Interestingly, the service doesn't cover the region it's based in! Hong Kong isn't included in the list of supported territories by the service, instead, the solution focuses on countries like the Philippines, Japan, and China. North American markets are also excluded from the overall picture, despite their potentially large player bases. Several European markets are included in the service's coverage, however, so if you're in this region, you might be lucky enough to have access to the prepaid card.
To sum up the essentials of the service itself, iWallet provides an easy transaction tool for users and merchants alike. On the user side, users are given a prepaid card. This nifty card can be used online or at countless ATMs all over the globe! Something to note about this prepaid card is how it operates. First, it can be reloaded with funds at any time. Second, it's not a credit card. While some might see this as a bad thing, it can be a positive. Thanks to this, users have more control over their budgets. You can only spend as much money as you've loaded onto the card, ensuring you don't go overboard, especially if you're using it to gamble.
Now that we've covered some of the basics of iWallet, it's time to discuss the solution's pros and cons. Starting on a more positive note, using the payment method's prepaid card is incredibly easy. The service is free, easy to set up, and safe. Since it's a prepaid card, anonymity is a given. This gives online gambling fans another big reason to choose the solution, as it keeps their private information miles away from some of the shadier sides of the World Wide Web.
The solution's anonymity isn't the only safety feature you'll run into. iWallet takes safety pretty seriously. It follows a strict Anti-Money Laundering (AML) policy and adheres to Know-Your-Customer (KYC) measures to give users peace of mind. Of course, things don't stop there. The service employs supervisors that overlook every transaction that goes through the service. Thanks to this, anything out of the ordinary is easily spotted.
The last thing we'll mention before listing one of its biggest cons is the service's low fees and budget-friendlynature. Generally, fees aren't something you'll have to worry about with iWallet, at least not hefty ones. This should keep your online gambling budget relatively unscathed, as the amount you load onto your card should be practically identical to what you deposit. Now for the cons. This one should be pretty obvious. The payment method's reach is spotty. While it's expanded to reach countries outside of Asia, it's still exclusive to only a few territories per region.
How to Start Using iWallet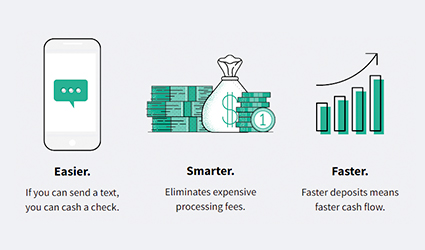 To start using iWallet, you'll first need to set up an account with the service. Thankfully, doing so is just as easy as everything else about the service. The first step here would be visiting the method's official website. Once there, click on the "open a new account" button and proceed with the personal account option. If you're a business or entity looking to set up a corporate account, you'll need to contact the payment method's Customer Support Team to get things underway.
After clicking the button, things are simple. All you have to do is fill out the registration form with the required information and you should be done. The information required includes your email, phone number, location, etc. Something to note about setting up your iWallet account is that you might need to enter additional information to unlock specific features. For example, if you want to make withdrawals larger than $1,000, you'll need to verify your identity. To do so, you'll need to submit a valid photo ID document during the sign-up process, such as a driving license or passport.
Now that the required account information is up to date, the last thing to do before you can use your iWallet prepaid card is to fund it. This part of the equation is also easy to get around. To fund your card, you can use popular options, such as a credit card or bank account. If you're a casual casino fan, note that you can make minuscule transactions. You can fund your card with as little as $10! We have good news for high rollers too. The maximum limits are the same as those on your bank account or credit card, so in most cases, they'll be pretty high!
With your card funded and ready, you can proceed to use it easily. If you're using it at an ATM or physical location, the process is identical to using any old bank card. For online shopping, things are a bit different. Once you go to the checkout and select the iWallet option as your preferred payment method, you'll need to log in to your account using your credentials. Once you do this, all you have to do is confirm your transaction, and voila, your purchase is complete!
Depositing and Withdrawing With the Solution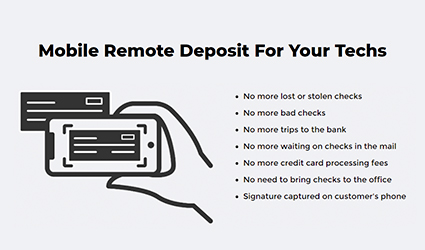 There's not much to concern yourself with when iWallet deposits come into play. The service makes this process pretty easy. It's reminiscent of using an eWallet in online casinos, and other online stores, so many players are likely already familiar with how it goes. Something you might want to look into before depositing with this service is finding a solid online casino to play in. Since the solution isn't as popular as some other big-name payment methods, it might take some time to find a top-notch venue. Once you find one, here's how to proceed:
Head to the operator's Banking/Payment Methods/Cashier section and locate the iWallet logo.
Click the logo and sign in to your iWallet account. You'll need to enter your credentials to do this, so make sure you use a username and password you'll remember.
Enter the desired deposit amount and confirm the transaction.
The funds should arrive on your casino balance soon!
First, it's best to start by saying that withdrawing through iWallet is possible. The service makes this process just as easy as depositing, as it essentially follows the same few steps listed above! That's not all the good news we have about withdrawing through the service. In most cases, doing so won't activate any fees and additional charges, so you don't have to worry about losing extra money. On top of this, the process is on the quicker end. With most cashouts, players can expect their winnings in their account in about two to three days.
We have one last thing to note here. If you happen to run into trouble during depositing or withdrawing, you can always contact the operator's Customer Support for help. If you're having a technical issue, the team will do their best to intercept the problem and fix it as soon as possible. If you've run into trouble during some of the steps and aren't sure how to proceed, you can still reach out for help. The Customer Care representative will guide you through the process, ensuring your deposit or withdrawal goes through without a hitch.
Coverage and Restrictions
We've already mentioned that iWallet is a service that predominantly focuses on the emerging Asian market. Of course, this isn't the only region the service is limited to. Throughout the years, the payment method has expanded to reach nearly every corner of the globe! Nowadays, you'll find it in places like Japan, the Philippines, many Europeancountries, Australia, and even a few African locations. Essentially, everyone's welcome to the party. The only exceptions to this are the US and Hong Kong. These markets might be two of the biggest ones out there, but the service hasn't ventured their way yet.
Fees and Additional Charges
When iWallet fees are in question, it's a mixed bag. As we've already mentioned, players don't have to worry too much about transaction fees with the service. While some may apply depending on the transaction, they tend to be on the smaller side. Something that might annoy users are the fees that apply for things like account closure and inactivity. If you want to close your iWallet account, you'll be charged $5 to do so. Additionally, if your account is inactive for a long time, you'll be charged a hefty $20 fee monthly! 
Accepted Currencies
One of the best things about using iWallet is the excellent list of supported currencies. Since the payment method operates globally, it gives users a chance to avoid conversion fees by supporting 12 different currency options! Most of these are worldwide popular currencies, so finding one that fits your account shouldn't be too hard. These options include US dollars, euros, British pounds, Japanese yen, Singapore dollars, Hong Kong dollars, Chinese renminbi, Indonesian rupiah, Philippine pesos, Malaysian ringgits, Thai baht, and Vietnamese dong.
Customer Support
Reaching out to iWallet is pretty easy. To do so, you'll need to visit the payment method's websiteand fill out a form with your query. On top of this, you'll need to leave your email address in the correct field to receive a response. Unfortunately, this is the only means of contact you're offered. It garners quick responses that take less than 24 hours, and they're usually pretty detailed. In most cases, these replies should be enough to find a solution to your issue, but if that's not the case, you can request further help in the same manner.
Conclusion
iWallet might not be the most popular service you'll run into these days, but it's an excellent option for online gamblers and shoppers looking to make life easier. Thanks to its anonymity, speed, safety, and convenience, this service is an excellent option for casual gamers and casino veterans alike. It should be enough to give you a relaxed user experience, covering all bases on the transacting front. Of course, we'd be remiss if we didn't warn you about some of its shortcomings. If you're looking to avoid fees, no matter how small, then it might be best to look for an alternative payment option.
FAQs
1. Does iWallet have fees?
Yes, the service does come with fees depending on the type of transaction you make. You can learn more about them by checking out the "fee list" tab on the payment method's official website.
2. Is iWallet safe?
Yes, iWallet is a safe option. Since it's a prepaid card, the service grants users anonymity when transacting online. It also follows a strict Anti-Money Laundering (AML) policy and adheres to Know-Your-Customer (KYC) measures.
3. Can I withdraw through the service?
Yes, you can. The service offers quick withdrawals, so players will generally receive their cash out in 2-3 days.
4. Do I need to register an iWallet account?
Yes, you do. An iWallet account is required to get your card and use the service. The process of registering for one is easy. You can learn more about it by checking out the "How to Start Using iWallet" section in this text.
5. Where is iWallet available?
Except for the US and Hong Kong, iWallet is available all over the globe.
SHOW MORE
&nbsp
Online casinos accepting iWallet as a payment method
Loading...
There are no available casinos for requested criteria.

We're showing casinos that accept iWallet restricted by your country. To remove that condition click here
Something went wrong. Please try again later.