Bizum Online Casinos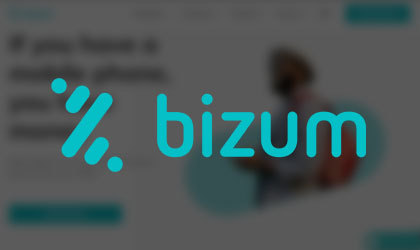 When Spanish players try to find a suitable payment method across online casinos, they usually have plenty of choices to consider, but Bizum is one really worth a try. This is a mobile payment solution launched in collaboration with the top Spanish banks, with the aim of making users' experience as cost-efficient and fast as possible. What's best, it is incredibly easy to use, and you can make transactions with it in just a few taps on your mobile device. These are some of the reasons why the solution reached the top of the list of accepted payment methods across international online casinos. What is Bizum and why choose it as your online casino payment method?
About Bizum
Launched with the aim to facilitate Spanish users' online banking experience, Bizum is a mobile payment solution that was established a few years back, in 2016. It is the brainchild of several leading Spanish banks, who wanted to include digital innovation in the standard banking sector across the nation. They wanted to help users get a solution that would greatly impact their lives, making them better, thanks to its convenience and the security it implements. The company owned by 24 leading Spanish banks called Sociedad de Procedimentos de Pago S.L is the one behind the solution, even though you'll find the solution offered by more than 30 collaborative banks, including Liber Bank, Caixa, Santander, BBVA and Grupo Cooperative Cajamar.
The solution became an instant hit with the younger generation the moment it was launched. Instead of saying they're paying with it, they started using the expression "I'm making a Bizum". That's why you should not be shocked to learn that it is used by over a dozen million users across the country, across over 4,200 online platforms. The fact that it provides convenience to merchants and users alike speaks for itself, and that's why you should not be surprised to learn that it has scooped some of the most prestigious awards in the finance scene. It is a three-times winner of Rankta's Best Fintech Product Award, in 2017, 2019 and 2020, for instance.
But let's talk more about the service it actually offers. It is quite simple really. All you need to use it is to have a mobile device and a bank account with one of the collaborative banks. And since you probably do, you're already pre-equipped to start using it right away to make secure, fast and simple transactions with just a few taps on your smartphone! The best part about it is, although mainly digital, you are not limited to using it online only; in fact, you can also use it to split expenses with friends at the local bar, for instance, and many other land-based facilities, including brick-and-mortar casinos, as well as to pay bills with it! That's how amazing it is!
Considering all of these perks, it is no wonder the solution managed to get listed among the payment methods offered across online casinos. You'll find it at the top international casinos catering to Spanish players, so before you choose one to join, continue reading to find out how to start using it.
How to Start Using Bizum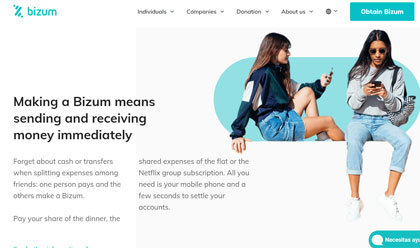 We briefly mentioned what you'd need in order to get started with the solution, but let's elaborate on the entire procedure. The procedure, as hinted, is fairly simple.
You'd need, of course, to be a Spanish citizen with a bank account with one of the over 30 collaborative banks to be able to use it. And, you need a smartphone. Assuming you do, you'd need to choose the way you'd want to get started with it, either by downloading its native app or your bank's banking app.
Should you go with the first option, you'd need to visit Apple App Store or Google Play Store, respectively, depending on whether you're using a smartphone powered by iOS or Android. You'd need to download and install its app. You won't need to create any new account and remember more passwords than you could handle; you enter the app with your online banking credentials. To start making payments via it, all you need to do is select it in the designated field on your online banking profile, and that's it!
If you go with the second option, just enter your bank's app using your credentials, and choose the solution to make a payment through its system, by enabling the "Pay with Bizum" option. If you've been using your online banking profile via a browser, to download its app, visit the bank's official website and find out how you could do that.
No matter the option you chose to get started with it, as soon as you requested a transaction via it, you'll receive a notification from your bank containing a unique Bizum password. When asked, provide this password to complete the transaction and validate it. Considering you cannot link more bank accounts to the service but only one, out of security reasons, in case you ever wanted to use a different bank account, you'd need to change it in the Settings, but you cannot use more than one account at a time.
Depositing and Withdrawing with the Solution
Even though the online gambling industry's growth in Spain slowed in 2018, today, it has caught up and you'll find hundreds of online casinos accepting Spanish players. And most of these sites are accepting this solution as a payment method. Therefore, all you need to do is choose a site that would work for you and join it.
To make a deposit with the solution, you'd need to go through the following steps:
Go to the online casino's Payment Methods page.
From the list of offered methods, find Bizum's logo and press it.
Use your online banking credentials to log in.
Specify how much you'd like to deposit at the casino.
Use the unique Bizum password to validate the transaction.
Watch the money arrive in an instant!
Deposits with the solution are completed and delivered in less than 5 seconds. And while withdrawals are possible and pretty quick, they won't precisely be instant. That's because the casino must first approve your request before sending the money to your bank account. After you've gone through a similar procedure as the one described just now, only this time requesting how much you'd want to cash out, the casino will review the request. If all is in order, the money will arrive in the bank account you linked to the service.
Keep in mind that there's a transaction limit when it comes to withdrawals. You won't be able to withdraw more than €2,000 per operation, so if you ever hit a jackpot or win more than the limit, the casino will pay you in batches, over a few weeks.
Coverage and Restrictions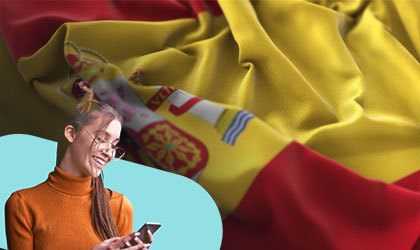 We mentioned that you need to be a Spanish citizen with an active phone number within the Spanish network, and an active bank account with one of the associated banks. This means that the solution is only accepted in Spain, so if a player from any other country, you won't be able to use it. As a Spanish player, though, you can send money to foreign numbers, hence international casinos.
However, the solution has mentioned its plans to expand its availability and go global. Therefore, stay tuned if interested in using it and not a Spanish user yourself. Things might change.
Fees and Additional Charges
The best part about Bizum is that it charges no fees! Since this is a solution launched by top banks in Spain, with the aim to make users' transactions easy and convenient, no fees are expected.
However, the solution still reminds you to check with your individual bank to see whether any fees are charged by your bank since every bank has its own fee policy.
Accepted Currencies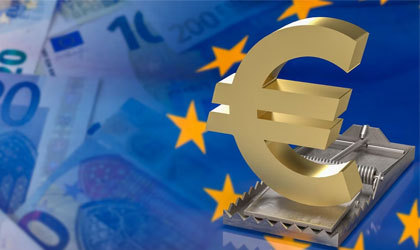 The only accepted currency, the default currency when transacting with this solution is the euro. This is the official currency in Spain, and since the solution is national, this is your only choice.
In case you're playing at a casino with a different default currency, be prepared to pay a currency conversion fee.
Customer Support
When you visit Bizum's official website, you'll see that it is incredibly informative and transparent, taking you through the service's entire offering in detail. However, there's also a Contact page you would use to get in touch with its Support team via an on-site contact form. You'd need to specify your bank, full name and email address and explain your issue. The team will get in touch as soon as they can.
There's also a "Necesitas ayuda?" option in the right bottom corner of the screen, which is essentially a Chat tab where you could get help, too. In case you're having difficulties with your deposit or withdrawal at your chosen casino, do not hesitate to contact its Customer Support team. They will help you out every step of the way, as they are trained in it.
Conclusion
There's no doubt that this is a solution you should definitely try if a Spanish player across online casinos. It is free and easy to get started with, you can use it via your mobile device and play your favourite games on the go, you can make both deposits and withdrawals with it and get all the help you need from its Customer Support team. There's nothing to impede you from trying it since it is offered by all major Spanish banks, so go ahead and start using it right away!
FAQs
Is Bizum's official website available in Spanish only?
While it is available in several Spanish dialects, the Galego, Catalan and Euskara, the solution is also available in official Spanish and English.
Is the solution on social media?
Sure thing! This is a modern mobile payment solution, so of course it is on social media. You'll find it on TikTok, YouTube, Twitter, Instagram, Facebook and LinkedIn!
Which are some of the associated banks that offer Bizum?
In addition to the mentioned banks, you'll also find the solution offered by Caixa Ontinyent, IberCaja, ABANCA, Cajasur, Arquia Banca, Laboral Kutxa, Orange Bank, Deutsche Bank, Eurocaja Rural and EVO, to name a few. Rest assured that all of the major Spanish banks are your options.
While I can't link more than one bank account at a time, can I link more than one phone number?
As a matter of fact, you can. More than one phone number and one bank account are the conditions. You could link your spouse's, partner's, friend's, or parent's number to the same account, for instance, in case you believe you'd use them to make payments with them via the Bizum service.
Are there any transaction limits?
Yes. We mentioned one when we talked about withdrawals, and that's the €2,000 max limit of money you can receive in one day. The maximum you can send is €1,000, while the minimum €0.50. Also, you cannot make more than 150 operations in a month. Beware that individual banks may have their own separate limits you should know about, so make sure you consult with your bank before you request a transaction via the service.
SHOW MORE
&nbsp
Online casinos accepting Bizum as a payment method
Loading...
There are no available casinos for requested criteria.

We're showing casinos that accept Bizum restricted by your country. To remove that condition click here
Something went wrong. Please try again later.