Screenshots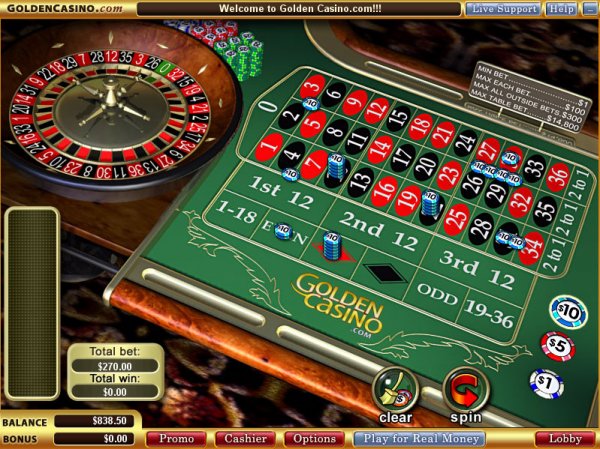 European Roulette
by Wager Gaming

Roulette is a popular casino game, second only to blackjack. The game is played with a large wheel mounted toward the end of the table. European Roulette has 37 slots. They are numbered from 0 to 36. The 0 is green, the rest of the numbers are divided equally among black and red. The object of the game of roulette is to guess where the ball will land on the roulette wheel. The ball is spun counter clockwise, and when the wheel stops, the ball lands on the winning number/color for that round.
Wagers are placed on the surface area of the table. The player can bet on the exact number, a group of numbers, the color, odd/even. The mouse is used to place the bets, and to click spin to begin the wheel. Payout is determined by the odds of the bet.
Their graphics and sound are quality and realistic, and their software downloads and installs a lot faster than their competitors. It's these qualitites that set Vegas Technology's games apart from the competition.
You can play European Roulette at the following casinos