Premier Pay Online Casinos

Introduction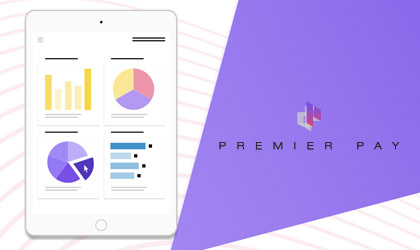 It's no secret that nearly all digital-age services focus on providing maximum convenience for their users. In the online banking space, this is usually achieved through contactless services you can easily access through your smart devices. Generally, this is a non-issue. It's a big perk of modern banking, but people seldom realize that the need for access to multiple options complicates things. People are rarely loyal to one payment solution these days. They use several different ones for different kinds of transactions, but this can create confusion with so many accounts thrown into one place. Thankfully, one local Canadian service is making leaps to deal with this issue. Of course, we're talking about Premier Pay! This solution links some of the most popular regional payment options to a single service, making life easier. Up next, we'll explore how it operates.
About Premier Pay
Premier Pay is a Canadian payment solution launched in 2016. It's based in Toronto, and in its five years on the market, it's grown to become one of the region's go-to picks for online shoppers, online gamblers, and fans of various digital service providers. As you can imagine, this solution's goal is pretty simple. It aims to make life easier by providing a one-stop shop for all your favorite payment options, fostering a safer, more convenient, and overall more pleasant user experience.
As it stands, this is the service's biggest selling point, and with good reason! Convenience is something most modern solutions try to sell us, but when you're dealing with several of them at a time, there's nothing convenient about shifting through apps, accounts, and details that you can easily mix up. Premier Pay connects a variety of popular solutions to its single platform and makes rifling through them a breeze. All you have to do to make a payment is select this option at checkout and find the corresponding payment method you'd like to use.
While convenience is arguably the best thing this service offers, there are a few other positives you'll experience when using it. The first is speed. Like most modern digital solutions, this one comes with quick processing speeds. Sure, they might not be instant, but they're much quicker than what you'd get with a traditional method like a bank card. Safety is another big concern. On top of using top-tier SSL security for its platform, this service also benefits from the security measures you attached accounts use. This means you can experience traditional bank security, anonymity, etc.
Finally, let's discuss Premier Pay in the online gambling world. With this service gaining traction in the last few years, it's caught the attention of many online gamblers and casino operators in Canada. This is a good thing, as many local operators have welcomed the service with open arms, giving players a chance to experience top-tier gameplay with minimal hassle. Of course, its novelty in this space is a setback too. This service is mainly a local option, so access to international casinos is almost impossible. Users have to settle for regional options, which can be a bummer for some.
How to Start Using Premier Pay
Getting started with Premier Pay is just as easy as getting started with any modern online payment solution. Everything starts by visiting the service's website. This is the main hub for the account creation process, so everything you need to get things in order goes through here. When you find the landing page, click on the Sign-Up button to get things started. This will lead you to an application form you'll need to fill out. Naturally, it requires some personal information, such as your phone number, email, address, etc.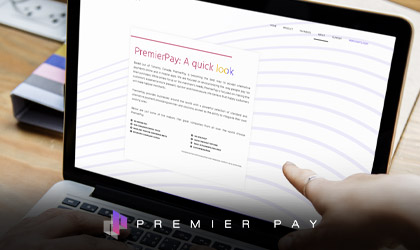 After submitting your application, you'll need to wait a while for the team at Premier Pay to review it. This shouldn't take too long. You'll usually be contacted within a day or twowith further instructions for setting up your account. Follow these to a T, and your account should be ready in no time! That said, your next step is logging into your account and setting things up. This is where the brunt of the work comes in, but don't worry, it's not as scary as it sounds.
Before you can start using the service, you'll need to connect at least one payment solution to it. The good news, you have tons of options here. If you're going for a Canadian classic, you can add your Interac account to the list. Similarly, you can connect your DirectCredit, DirectDebit, and DirectDebitPlus. You can also go with a few more well-known options connected to the VISA brand. This includes the VISA Direct line, which is a simple solution used to send direct payments to various VISA cards.
If you thought we were done, you're sorely mistaken. The service offers support for a few other options users may find handy. These options include the Chinese juggernauts WeChat and Alipay! These are excellent choices for international payments on popular Chinese shopping platforms. Support for a few other options has been announced too. These include SmartPOS and SEPAdebit. While both are a bit niche in their usage, they can be a saving grace when exploring the offers on their respective networks!
Now that you know how to essentially fund your account, we can proceed to the main event – using it. Using Premier Pay is easy. First, select the item you want and choose Premier Pay at checkout. This should open up a list of your account's connected payment options. Choose the one you'd like to proceed with, and after checking that everything's ok, confirm the payment. It's that simple! The transaction will go through in seconds.
Depositing and Withdrawing With the Solution
The act of depositing with Premier Pay might be a simple one, but what's leading up to it can be pretty daunting. As we've mentioned, the service's reach is pretty limited. Most of the available online casino options are in Canada, so you'll need to browse through local operators to find a good fit. This isn't always the easiest task, but at least these venues tend to be solid picks. Most operators that support this service are reputable options, but take your time reviewing them to find a good personal match. Once you do, here's how to proceed:
Visit the operator's Cashier/Banking/Deposits page and find the Premier Pay logo
After tapping the logo, choose the preferred payment option linked to your account
Enter the amount you'd like to deposit
Review the transaction and confirm it
The money should arrive in your balance in a few minutes!
Withdrawing through Premier Pay is pretty much identical to depositing. The one difference between the two comes in at step three, where you need to enter your desired withdrawal amount instead. While the process is straightforward, it doesn't mean withdrawals with the service are supported in every venue that accepts the method. It's best to reach out to Customer Support for more information before you proceed. If withdrawals are accepted, it's good to note that you canwithdraw to any of the linked methods on your account.
Coverage and Restrictions
It's not hard to gather that Premier Pay is a Canadian payment solution created to serve a local audience. The service doesn't have any expansion plans at the moment, so users from other countries don't have the privilege of giving it a shot if they're interested. One exception to this is Chinese users traveling to Canada. Since the service accepts options like Alipay and WeChat Pay, visiting users from China that want to make payments to their home country can do so through these two linked services.
Fees and Additional Charges
One of the biggest cons to using this service is the fees. Unfortunately, additional charges are an unavoidable part of the Premier Pay experience. Sure, they might not be as big as what some other similar services impose, but they're unavoidable. Something to note about these fees is they vary quite a bit depending on the linked service you're using. For example, a transfer with VISA direct will cost you a $5 flat fee, while one with WeChat Pay will rack up 2.9% + $0.30. You can learn more about the specific fees related to the service through its website.
Accepted Currencies
At the moment, Premier Pay only accepts a few currencies. As you can probably guess, the primary one is the Canadian dollar. Since the service is based in Toronto, this one's not a stretch. Thankfully, the solution also accepts a few other popular currency options. These include the US dollar, euro, and British pound! These are the only viable choices you can go for at the moment, but more are to be added. We're not sure about the timeline of these new additions, but the service has announced plans for expanding its currency support.
Customer Support
We're happy to report that Premier Pay Customer Support is one for the books. To get in touch with the solution's Customer Care Team, users can refer to the form on its website or use the phone number listed on the same page. Both options garner quick replies, but phone support is much faster. In any case, the service employs a professional team of agents that are ready to help at the drop of a dime. They're knowledgeable about providing fixes to common issues and work tirelessly to provide quick and efficient solutions everyone can get behind.
Conclusion
It's easy to see that Premier Pay is the pinnacle of convenience. This modern solution packs all your favorite payment methods into one place, giving you the chance to experience maximum comfort accompanied by a few other premium perks. This Canadian service is speedy, safe, and an excellent choice for any online gambler that wants to support the local casino scene. Of course, that last part is where its cons come in. Unfortunately, the service is exclusively available in Canada, limiting your access to international venues. It also comes with fees, which can be a pretty big annoyance. 
FAQs
Is Premier Pay safe?
Yes, the service is safe. The Premier Pay platform used high-end SSL security to protect player information. The service also collaborates with other popular payment providers, so it uses these security protocols to strengthen its own.
Does it come with fees?
Yes, it does. There are fees attached to all Premier Pay transactions. Something to note about these fees is that they vary depending on the payment method you use for your transaction.
Where is the service available?
Premier Pay is available exclusively in Canada.
Are transfers instant?
Generally, no. The service is a modern banking solution, so while they're not instant, transactions are quick.
Is it available on mobile?
Yes, it is. While there's no dedicated app for the service yet, users can access the platform through a mobile browser with ease.
SHOW MORE
&nbsp
Online casinos accepting Premier Pay as a payment method
Loading...
There are no available casinos for requested criteria.

We're showing casinos that accept Premier Pay restricted by your country. To remove that condition click here
Something went wrong. Please try again later.