Screenshots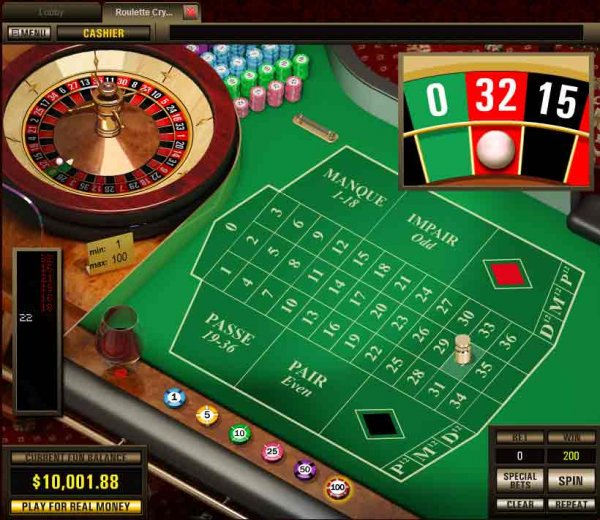 Roulette Crystal
by Pragmatic Play Ltd.

Top Game's European Roulette game, Roulette Crystal, is the most graphically appealing and realistic of the various versions of the game available online. It is available for free play as well as at their paid casinos. The sound is clear and easy to understand. There is a closeup in the top right corner of the last winning number, and the software keeps track of the last 15 winning numbers. It is an overall enjoyable gaming experience.
Because it is a European Roulette wheel, it is divided into 37 numbered slots (The American Wheel has 38 slots, but this game is on the European Wheel). The slots are colored red or black, except for the 0 which is green. The roulette table is laid out so that you can place a bet on any single number, groups of numbers, odd, even, red, or black. Place your bet on what you feel the outcome of the next spin will be. After all bets are placed, the wheel is spun and the ball bounces around and finally lands in one of the slots. Where it lands, determines the winners of that round.