Original Spirit

To visit Original Spirit official website, click here.
About the Company
Original Spirit is an online live casino studio with offices in Malta and the United Kingdom. The privately held firm provides live streams of classic casino games including live dealer blackjack, baccarat, and auto roulette from their 1000sqm (10,000+ sq ft) studio.
Ownership, management, and licensing are not currently clear nor is the precise location of the studio. The company lists Mosta, in Northern Malta as a business location, however, at least half of the known team is located in Ukraine. Eastern Europe is home to the vast majority of online live streaming casino game studios.
A near carbon copy of the company website is found under the brand "Up Games" as well, right down to the studio atmosphere, featured live dealers, and telephone numbers. We may have found the two websites while the company was undergoing a rebranding or other transition.
Original Spirit Studio states the following:
"For players and online casino operators alike, we provide comprehensive, flexible solutions that suit every taste. Our variety of game favorites and attractive table choices are just some of the features that have us leading the industry. For those looking to access the optimal e-gaming experience, it's time to join the Original Spirit!"
They offer fully customizable solutions for operators include bespoke game rooms and a good choice of on-demand games. Offering a guarantee of 99% uptime, they also speak of transparency and reliability, capable and trusted dealers and a passion for live gaming.
Currently listed among their partners are BetConstruct, PariMatch, and NovusBet.
Software and Games
Original Spirit currently delivers Live Dealer Baccarat, Live Dealer Roulette and Auto Roulette and lists live blackjack on their site as well as briefly showing a live table in a promotional video.
Adding blackjack is a good move as the game is said to have more players worldwide than craps, roulette, and baccarat combined.
A closer look inside the studio shows the card tables outfitted with Apex shufflers. The devices come in 1-2 deck, 1-6 deck, and 1-8 deck configurations. The choice may or may not be up to the operator. We see a six-deck unit here.
CE-Certified Apex shufflers are manufactured in Czechia and widely used in Eastern Europe but have also been found in Dublin at the Macau Sporting Club.
Roulette is played on world-class Cammegh wheels - known far and wide as the world's finest roulette wheel.
Bill Cammegh crafted his first roulette wheel in mid-1989. The family-owned business now supplies its products to historical gaming houses such as Casino de Monte-Carlo as well as to some of the most prestigious operators in Macau, Las Vegas, Australia, and of course, Original Spirit.
The dealers present a pleasant mix of genders in professional attire with cordial personalities.
The studio setting itself is very well appointed with soft neon hues accenting darker blues with green table felts.
Live VIP Roulette
VIP Roulette is offered 24/7 from the studios. Six different cameras provide an up-close and personal experience as well as a feeling of presence.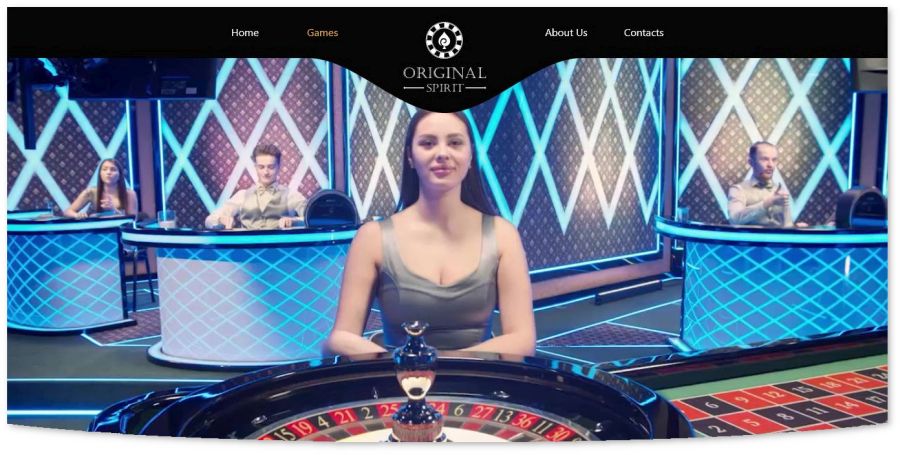 Full rules of the game are available within the user interface. Players can also see a digitized version of the table showing their personal bets. After the wheel and ball go into motion together, the user screen displays a video of them in action from above, which covers about half of the screen on the left.
After the ball falls into its slot, the camera angle changes again to show the wheel at a slight angle as the now static ball goes round and round in its place on the wheel.
A replay is given and the digital betting pool is updated to the instance.
A racetrack is available to place French bets and other quick bets. Histories and streaks are provided, and players can access the settings to adjust various parameters such as sound volume, toggle music on and off, etc.
Live Baccarat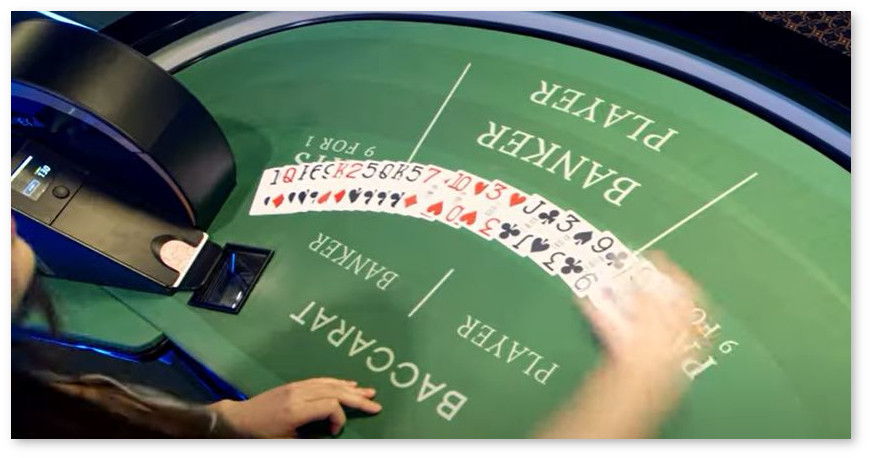 Much like the Live VIP Roulette player interface, a digital representation of the table and cards is available at the bottom of the screen.
A color-coded history is seen to the left of the betting pool (chips) and roads are seen to the right. Settings, sound controls, etc., are in the upper right, while game information including time and the dealer's name is seen in the upper left.
On both games, a chat option is available by clicking the proper button.
The Final Analysis
Original Spirit Studios adds to the plethora of live dealer studios available to operators and players. It's nice to see independent providers stake their claims in the gambling space. So many of the smaller studios have been acquired or otherwise merged into the newly lumbering giants like Evolution which seems to have an insatiable appetite for gobbling up the little guys.
We'll be happier when we see certifications such as those available from iTech Labs for the games. For now, players will trust their eyes as well as the Cammegh and Apex names if they are familiar with the physical equipment providers.
It will also be nice to see the company's streams become more widely deployed so that thousands of hours of playtime will translate into meaningful feedback by those who wish to share their experiences playing with Original Spirit dealers.
We've located the following online gambling sites that currently carry the product. Please feel free to leave your feedback here or at one of our sister-sites if you have an experience to share.
Original Spirit Games
Currently, we have

casino games

available to play and over

casino software developers

. Let's get started!
Casino Games
&nbsp
Original Spirit powered online casinos
Loading...
There are no available casinos for requested criteria.

We're showing casinos that accept Original Spirit restricted by your country. To remove that condition click here
Something went wrong. Please try again later.