Screenshots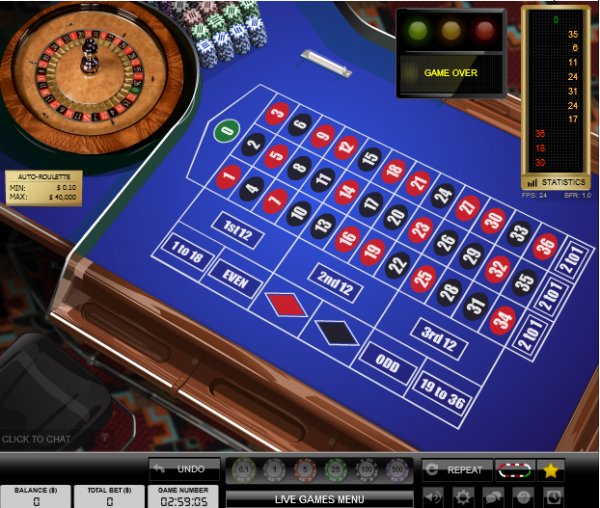 Slingshot Auto Roulette
by Evolution Gaming


Slingshot Auto Roulette from Evolution Gaming is a hybrid type of Roulette that takes elements of the online version, and mixes in a dash of the live feeling. Most of the game is set in a virtual environment. But, the big difference is the actual Roulette wheel and the ball.
In the top left corner of the game screen, you will see the wheel. While it may appear just another RNG, virtual Roulette wheel. It's actually a live stream of a real wheel. Even the ball spinning is in real time, not some online computerized generator.
The technology behind this is called Cammegh Slingshot 2. It uses a puff of air to launch the ball into the wheel. Which is why you won't see a live dealer.
The game play itself, is the same as European Roulette – containing a single Zero on the wheel. All rules that apply to European Roulette, apply to Slingshot Auto Roulette.
Wage amounts range from $0.10 a bet, up to $40,000 table limits. You may find some online casinos offering this game with a VIP table where limits can go much higher. I've seen some with a $200,000 table limit.
Regardless of the limits you're playing, Slingshot Auto Roulette is a great way to spice up your Roulette play.