Atmosfera

To visit Atmosfera official website, click here.
About the Company
Atmosfera.is is an online real-money gambling provider with live-streaming games. The portfolio contains a variety of mechanically-served and human-assisted games like roulette bingo, keno, straight bingo, and bet on poker.  The privately held company has locations in Russia and elsewhere in Europe as well as over half a dozen core team members in the LATAM region with most of them calling Brazil home.
CEO, Yuri Ermantraut launched the company in January 2020 and in a little over a year had amassed a game library of more than 10 titles. Announcements of partnerships with major providers and operators like SoftSwiss, BetConstruct, and 1xBet found their way into mainstream industry news on a regular basis during their first few quarters of operations.
We find the games at several casinos operating on the SoftSwiss platform including Oshi, Gunsbet, Loki, Joo, and Woo.
According to an interview with SIGMA, Ermantraut lists the following attributes contributing to the success of the company:
Flexibility

Focus

New visual solutions
He states that those skills and features have helped the company sign almost a dozen agreements in its first year of operations. 
They strive for flexibility and focus on partners' needs in all aspects of their service. This allows quick adaptation from genesis to evolution. Their visual representation of live games is indeed radically different from the standard live studio setting - it does make them stand out.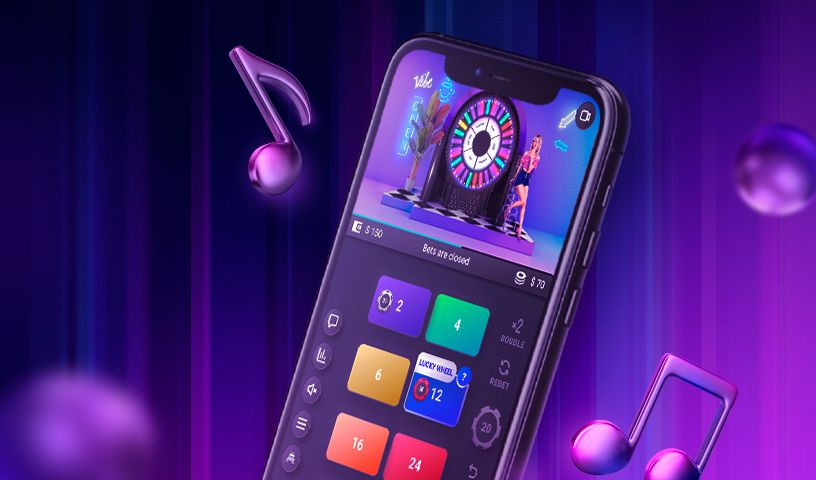 You might be asking...
What makes Atmosfera different?
Well, like many live game providers on the internet, some of the games are presented by dealers or hosts, and some aren't. But rather than trying to compete with the same casino floor games in a static or even in an augmented environment, this provider completely reimagines the gaming space for a refreshingly new experience.
Software and Games
As of the time of this review, we find 7 games deployed ranging from live keno to Bet on Poker, and Battleship with one more, Music Wheel, in the wings and coming soon. 
All games are multichannel for play on any device and open right in your browser. Tablet and desktop displays are nearly identical for roulette. The interface for mobile resides on three screens in landscape mode with the dealer, wheel, and table in full view at all times on the main screen. Swipe to the right to see a digital wheel with pyts or slide to the left to access betting on a full-sized table.
The graphic user interface of all games is minimalistic and stylish. The color schemes are tasteful, understated, and not at all gaudy. Interaction on a small phone is slightly cumbersome for people with "ten thumbs" but no worse than any other mobile interface out there.
Wins are recorded and the balance is updated instantly. All physical attributes such as balls, decks, and markers are always within view. All actions such as shuffling or presenting a drawn ball are also displayed with transparency.
The games
There's a nice mix of live games including those with and without a human assistant. Each has something unique about it beyond the atmosphere and environment. In addition to the games we'll detail below you will find an automated bingo game with no human host. Watch the balls drawn from a lotto machine and collect your prizes in real time.
Live Roulette
This single zero game is available with native English or Russian-speaking croupiers. All bet options and payouts are standard with quick bet options including snake bet. A track field or "race track" with Neighbors and Serie as well as Orphan and Zero is provided. 
The live game is a compact experience without the feeling of an expansive environment. We found it more intimate than the huge studio feel of some Playtech and Evolution roulette games. If you've ever played FELT Gaming's random number-generated Vegas table games, imagine that experience with a beautiful live dealer presenting the game.
Battleship
This keno-type game features several hallmarks of the Atmosfera offering:
Purchase multiple tickets per game

Choose the exact amount you want to bet with the bet slider

New ways to play lotto-style games
The goal here is to destroy all of the battleships on your card. The earlier in the game that happens, the more money you win!
The game is robotically generated with 70 of 90 balls being drawn at random from a lotto machine on your screen. Your "keno" picks are in groups of 2, 3, and 4 in a straight line representing battleships. More specifically, each card contains 3 two-number ships, 2 three-number ships, and 1 four-number ship. This means that 16 out of 90 numbers are covered, and as mentioned, 70 balls will be drawn.
Your card will come to you pre-configured and you can play it "as is". Alternatively, you can shuffle the numbers (change the position of all numbers on the card and/or shuffle the battleships- the encompassing groupings will appear over different numbers in different places on the card.
When buying more than one card per round, shuffling is not allowed, all cards will come to you with their randomly assigned battleship placements.
As gamer play progresses and some of your numbers are hit, that position on your card will be highlighted - drawn numbers that miss any of your ships have a darker circle over them so you can keep track of moot draws as well.
Any battleship that is sunk (all numbers hit) will pay according to the paytable.
There are four stages of the game when you can be paid. The sooner you win the more you will receive. If you fill a 4-number ship in 10 draws or less you win the jackpot x300. The rest of pays meter between 1 and 45 draws, 16 to 70, and 15 to 70 with each level becoming progressively more likely to win and paying less except for one or two variations on that scheme.
When all 70 balls have been drawn, the game is over.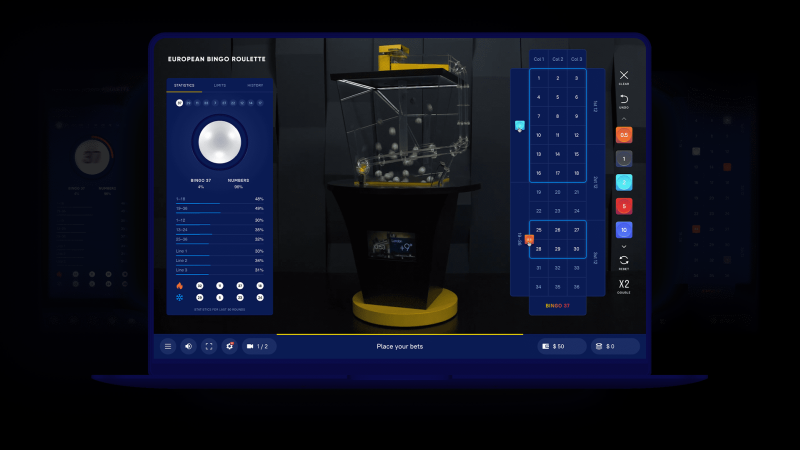 Bet On Poker
This live card game for experienced poker players is based on Texas Hold'Em and allows bets on the hand, suit, and winning combinations. In this iteration, all the cards are revealed on the table in the regular order of things but you'll be betting on the outcome of one or more of the hands on the table. The number of "player hands" changes at random between deals and could be 4, 6, or even 9 hands.
To bet on hands you are predicting which one will win all 5 betting rounds: Blind; Preflop; Flop; Turn, and River. You can also bet on suits as well as try to predict the combination of the winning hand among 4, 6, or 9. You'll see the odds or coefficients change dynamically throughout the game depending on what's happening on the table at the time. Whichever coefficient is applied at the time you place your bet is the payout.
The live game is played with a single deck of 52 cards that are manually shuffled between game rounds.
Keno
This is a standard 80-ball keno game with the option to pick from one to ten numbers per card. As per usual, 20 balls are drawn per game. Ten of ten pay 10,000x your bet with card prices ranging from RUB 50 to RUB 1,000 (+/-USD 0.68 - $13.58 each). When played in US Dollars ticket prices range from $1 - $50. In any currency, a bet slider is also available. When this is activated other increments are also available as well as a Max bet button.
Quick picks, including for only even or odd numbers are available.
Each game round lasts exactly one minute, giving you time to look at game history, examine statistics, devise a strategy, or simply settle on a quick pick configuration you are happy with.
The hostess stands to the side of a lotto ball generator and to her other side and the far side of the ball machine are digital displays. These include a game process that shows the most you can with your current bet, your numbers, and the current ball in play. You can also choose to view statistics and game history. The digital card on the right side of the screen displays your card(s) and returns so far at all times in the game.
The sleek presentation, quick turnover, and overall aesthetics of the game make the experience exciting and enjoyable. The winning announcement is quick, celebratory, and owns the screen as it should.
The basic keno game has a paytable stacked on the high end of the volatility spectrum with big payouts for near-perfect and perfect picks and low payouts for catching only a few numbers. 
The overall RTP remains very steady in this configuration compared to most online keno. The standard deviation increases with each number of picks reaching 9.27% variance on a pick 10 as opposed to the very low variance pick 1 with a standard deviation of 1.56%.
Keno offers the following returns and payout percentages:
Pick 1 pays 3.6x for 90% RTP (return to player percentage)
Pick 2 pays 1x hit 1 and 8x for 2, giving 86.08%
Pick 3 pays 3x and 30x with no return on 1 hit for 83.25
Pick 4 pays 0, 0, 1, 9, 80 for 84.69%
Pick 5 pays 0, 0, 1, 3, 20, 125 for 84.47%
Pick 6 pays 0, 0, 0, 2, 12, 50, 500 for 82.14
Pick 7 pays 0, 0, 0, 2, 4, 20, 100, 1,000 for 82.91%
Pick 8 pays 0, 0, 0, 0, 4, 16, 70, 200, 2,000 for 82.53
Pick 9 pays 0, 0, 0, 0, 2, 8, 35, 150, 1,500, 5,000 for 83.05
Pick 10 pays 0, 0, 0, 0, 0, 5, 30, 100, 500, 1,500, 10,000 for 84.06%
This is a well-thought-out keno game without sinkholes or sweet spots and a very steady return to player percentage across the board - a rarity for any online keno game.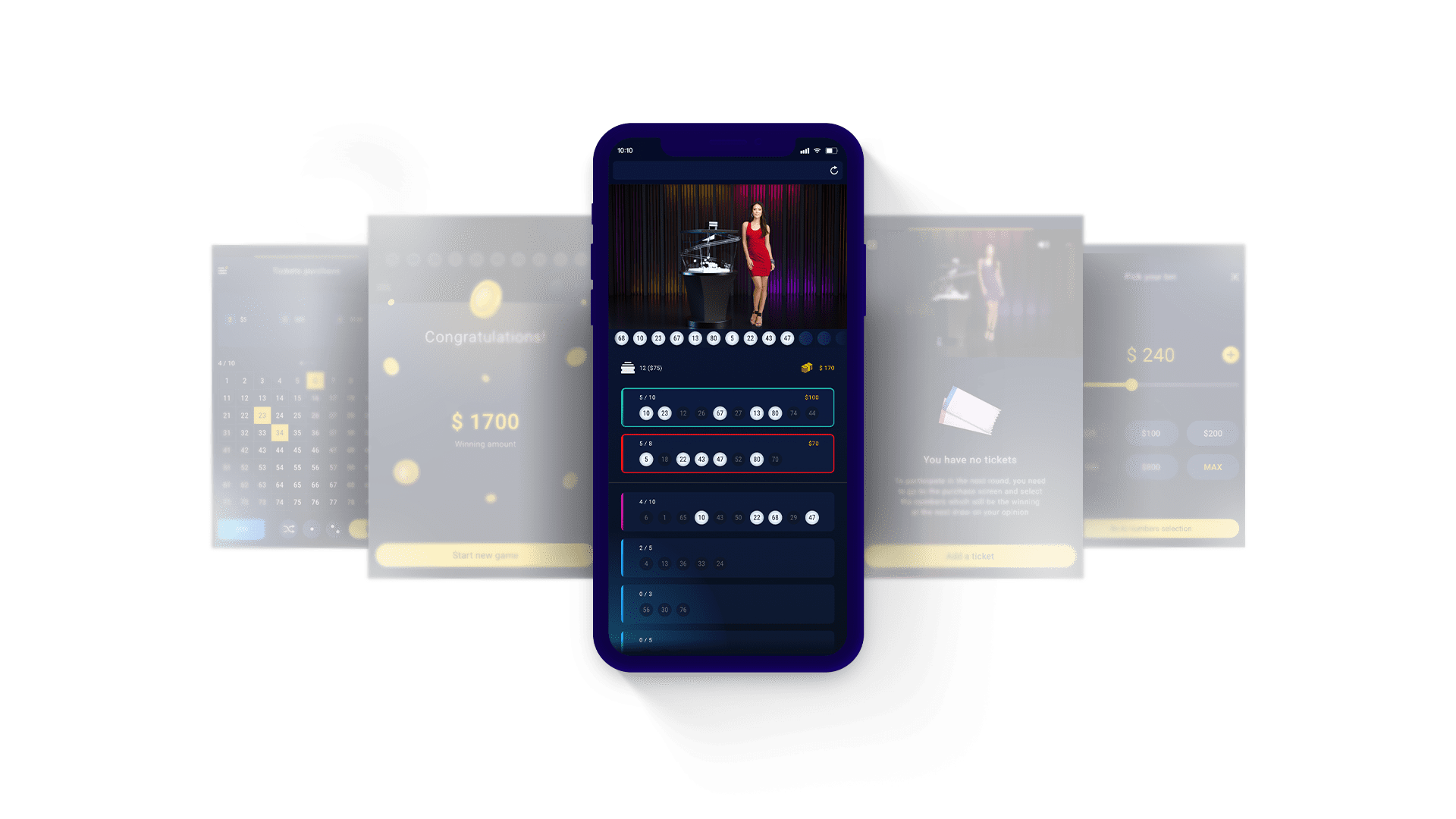 Bingo Roulette
There are two versions of this game - European and American. Just like their traditional counterparts, the main difference is simply that you will have better odds on the Euro game with a single Zero.
Oddly enough, since having two balls labeled "0" in the hopper would just be strange, one game has the numbers 1-37 and the other has 1-38. On the betting table, you will see Bingo 37 or numbers 37 and 38 in the end field, depending on the version.
Games rounds take 90 seconds with the first 30 seconds allocated to betting followed by one minute of gameplay before the next betting round.
This is a lotto game with 37 numbered balls and a roulette betting table. There is no human factor to this game as the lotto machine is automated. The ball draw is the exact equivalent of a wheel spin, after all, it's simply maths and numbers being generated randomly by a physical device.
Rather than intimate, we found this presentation to be somewhat sterile with the machine colors lending a sort of negative feeling. Against a gray acoustic-panel backdrop sits a black and transparent lotto machine with almost yellow oxide or medium yellow umber accents above and below. To each side are blue digital representations of the game in progress on one side and the betting table on the other.
All of the standard bets are allowed in both versions, however, more complicated quick bets such as Orphans, etc., are not supported. There is also no facility available to program your own favorite quick bets.
The Final Analysis
Atmosfera is a fresh new live-streaming game provider for the internet gambling community. The core of most games at this point is a lotto machine but card games, a wheel game, and traditional live European roulette are also offered.
While it may be down to personal preference, we found the "no human component" of a few of the games worked better in some instances than in others. Battleship is so engaging that a personal host would probably present a distraction whereas the somehow macabre feel of the bingo roulette games was not as appealing. That said, it's a cool concept, almost brilliant in its simplicity, and the color scheme might not be as off-putting for other players.
While we didn't take the time to work out the odds on Battleship, it was our favorite game in the suite. However, the basic keno deserves special mention thanks to the steady RTP among all picks and the increasing volatility with each additional pick - a great game for the high-risk gambler who is glad to accept long-term return percentages in the low to mid-80s in exchange for the top-heavy jackpots for a perfect, or near-perfect pick.
The games are more than a product, they're a vibe. In the near future look for an expanding portfolio in the second year of operation followed by an infrastructure upgrade in year three to include even more device compatibility. 
Atmosfera Games
Currently, we have

casino games

available to play and over

casino software developers

. Let's get started!
Casino Games
&nbsp
Atmosfera powered online casinos
Loading...
There are no available casinos for requested criteria.

We're showing casinos that accept Atmosfera restricted by your country. To remove that condition click here
Something went wrong. Please try again later.