UnionPay Online Casinos

Introduction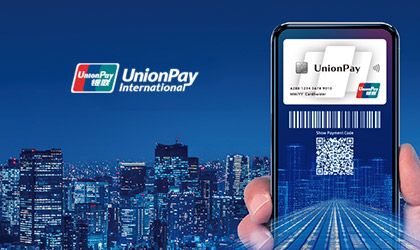 With exciting new payment methods released daily, it seems like banking is advancing rapidly. These modern services tend to focus on the digital side of things, prioritizing traits like maximum convenience and speedy transactions. Of course, just because they're shiny and new, doesn't mean everyone is inclined to use them. Millions, if not billions of people worldwide still prefer well-established traditional payment methods that have a long standing in the industry. Sure, they might not be as feature-rich as some of their greener competitors, but they're safe, reliable, and usually come with much better reach due to their strong reputations. UnionPay is one such service. The bank card is a banking staple in Mainland China, serving a loyal user base that's supported it for years. It's a popular payment method in the region, and if it's piqued your interest, here's more about it.
About UnionPay
UnionPay is a powerhouse bank card option that often goes unnoticed. It's on par with some of the most widely-recognized international bank card services like VISA and MasterCard, but it's a more localized player. Launched in 2002, it didn't take long for this service to become an industry leader in China. Of course, since its scope of operations mainly focuses on this region, it's not as well-known as some of the other services in its league. Still, this hasn't stopped the brand from world domination, but we'll dive more into that later.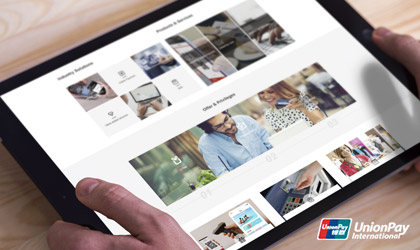 The essential thing to know about UnionPay is that it's a traditional bank card service that doesn't differ from most of the other options in this category. It mainly issues debit cards, but a few other card types can be found in its offer. As a classic bank card provider, this service has all the staple qualities of one. It's reliable, safe, easy to use, and pretty widespread. Of course, mileage varies on these, but they're generally on the better end of the spectrum.
The first thing you might be concerned about is safety. There's nothing to worry about on this front with UnionPay. Since the cards are issued by some of China's most reputable banks, players can rely on these institutions to keep their payments secure. Another thing that might concern users is the service's reach. As we mentioned previously, this service mainly operates in mainland China. This might be its primary market, but its overall international reach is much bigger! UnionPay is available in nearly 140 countries, in some capacity. Since the service collaborates with other big-name card brands from all corners of the world, users can pick up a card through a partnering company.
It's easy to see that this payment method comes with many perks, but it's not all as rosy as it seems. As you can probably guess, this bank card suffers many of the same downsides as others in its category. Its processing times can be slow, the registration process can be drawn-out, online platforms from partnering banks can feel a bit behind, etc. Generally, the services can feel outdated compared to newer options like eWallets and cryptocurrencies. These solutions are all about sleek design and snappy transactions, something you'll find lacking with UnionPay.
Another thing to consider is tied directly to the online gambling scene. While the service is a powerhouse in China, in the online gambling world, it's not the juggernaut we know outside of it. Its reach is limited to venues targeting the Chinese market, which can be a blessing and a curse. On one end, it's a top pick for Chinese users as it gives them access to premium local casinos and ones that cater to that market. On the other end, exploring international websites is almost impossible. Their support for this method is practically nonexistent, which is a big let-down for many users.
How to Start Using UnionPay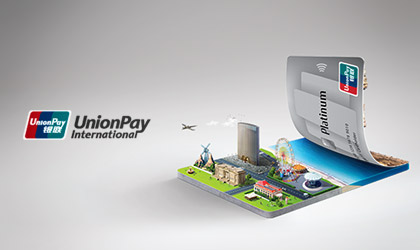 Using UnionPay is pretty easy if you're a Chinese resident who likely already has a card from the brand. The service is so mainstream that most people have an active account, so all that's left is to swipe their card and finish up their transaction. Of course, if you don't already have a card and want to know more about the process, we'd be happy to give you the details needed. Essentially, the process mirrors opening up a bank account and requesting a card the old-fashioned way at a local bank. Before you head to a partnering location near you, here's something to remember.
Like most bank card brands, UnionPay offers various cards and services that can be drastically different. Additionally, most partnering banks add their special touch to these offers, so there's plenty of variety from one to the next. Before you open an account, consider this carefully. Explore your options by visiting nearby bank websites. Most banks are transparent about their cards and services, so you should easily get an idea of the ones that fit your needs. When you find a suitable offer, you can head to the bank's physical location for the next step.
At the bank, request a card from the clerk. They'll give you a few forms to fill out, which can take about thirty minutes to fill out. These forms usually require employment information, marital status, and other personal details. They're used to set up your account and check your eligibility, so you don't have to worry about privacy. They're 100% confidential. When you return the forms, you'll also need to verify your identity by providing a valid photo ID. Passports and driving licenses work well, but other similar documents are also valid options.
That's the gist of it. The bank will open your account and prepare your card within a few days. You'll be notified when it's ready via phone or email, and you're usually given the option to pick it up at the bank or have it delivered to you by mail. It should arrive in an envelope with some necessary security information, including the card PIN.
The last step is simple. Using the card is as easy as swiping it at a POS terminal or ATM. You can pay in various stores and cash out your winnings from ATMs internationally. For online purchases, things are just as simple. At checkout, you'll need to enter your card information and provide the securitycode on the back to confirm the transaction. That's all it takes!
Depositing and Withdrawing With the Solution
Depositing with a bank card at online casinos is one of the most convenient ways to do things. The process takes less than a minute, and most of the time, the money is transferred to your casino balance instantly. While this step is easy enough, finding a supported UnionPay casino might not be. As we mentioned, these venues are somewhat scarce. Your options are pretty limited, so spend more time on the offers available. Check the operator's license, bonuses, software, and more to ensure they're up to par. Once you choose a suitable venue, here's how to deposit:
Visit the casino's Payments/Banking/Cashier page.
Look for the UnionPay logo on the list of accepted methods and click or tap on it.
Specify the amount of money you'd like to deposit.
In the new window, enter your card details and the security code on the back.
Confirm the transaction, and the money will arrive in your casino balance right away!
The withdrawal process for UnionPay is nearly identical to depositing, with a few small changes here and there. To withdraw through the service, you'll need to specify your desired withdrawalamount when you get to the third step. Additionally, it's worth noting that withdrawals aren't as fast as deposits. This is one of the biggest downsides to using bank cards. Generally, you'll need to wait 3-5 days for the withdrawal to go through. Most casinos also have a waiting period to approve the withdrawal. When you add these two up, it amounts to an excruciatingly long wait.
Coverage and Restrictions
We've mentioned this in passing, but it bears repeating. UnionPay is a payment method that primarily operates and China and Asia. Since this is its target market, players in this region should have no trouble opening an account and getting a card of their own. While its international availability is spotty, the service covers about 140 countries! This is usually fostered through partnerships with other popular card brands. Still, it's worth noting that while these cards can be found in territories outside of Asia, their features may be restricted.
Fees and Additional Charges
Fees might be an issue most users face with UnionPay. While the service itself doesn't impose any, since it works through a traditional banking system, your chosen banking operator might. Generally, these fees are on the lower end, but they do apply to all transactions. An additional charge to watch out for is currency conversion fees. Since different banks support different currencies, you'll likely be charged a hefty fee when converting unsupported currencies into acceptable ones.
Accepted Currencies
Similarly to fees, the supported currencies for UnionPay depend on your chosen banking provider. Since the service is based in China, it's fair to assume the Renminbi makes the list of supported options. The Hong Kong dollar is also supported in some regions, but of course, the mileage may vary. As we mentioned previously, currency conversion fees are something to consider. If the currency you're using isn't on the bank's list of supported options, you might lose a chunk of your online gaming budget when making a transfer.
Customer Support
You probably expected this, but Customer Support for UnionPay is also relayed to the supported banks in its network. Most of the time, this is a perk. The Chinese banks in the method's list of partners are some of the best regional banks in the country. They usually offer top-tier customer support, you can contact them with inquiries and receive quick and efficient responses. Of course, this can differ from bank to bank. Some might underperform in this department, so reading reviews about their service before choosing one might be a good idea.
Conclusion
UnionPay is arguably the best payment option for players located in Mainland China. The bank card service is incredibly widespread in the region, so it's easily accessible and an excellent choice for anyone who enjoys local operators. Its security is unparalleled, it's convenient, and it can tack on some nice bonuses in regional online casinos. Of course, there is a downside to this service too. Regional is the operative word here. With its primary focus being China, the service's international reach is spotty at best, leaving global users disappointed.
FAQs
Is UnionPay safe?
Yes, the service is safe. UnionPay partners with some of the best regional banks in China to reach users. This means players receive top-tier bank security from the get-go, so safety issues are at a minimum.
Where is the service available?
UnionPay is a Chinese payment service, so China is first on the list of supported countries. The service has a solid network in Asia and an international reach that encompasses nearly 140 countries! Unfortunately, not all of its features are equally available across these territories.
Are transfers instant?
Generally, no. While online casino deposits are usually lightning-quick, withdrawing through this bank card can take a few days.
Are there fees?
Yes, there are. UnionPay itself doesn't impose fees, but the banks in its network do. Most banking providers charge a small fee for every transfer made with the service.
Do I need a bank account to use UnionPay?
Yes, you do. Since the service is a classic bank card, a bank account is a prerequisite to using it. You can open one in many of the supported banks in the solution's network.
SHOW MORE
&nbsp
Online casinos accepting UnionPay as a payment method
Loading...
There are no available casinos for requested criteria.

We're showing casinos that accept UnionPay restricted by your country. To remove that condition click here
Something went wrong. Please try again later.