Playtech Arcade Games
by Playtech

List of all Playtech Arcade Games: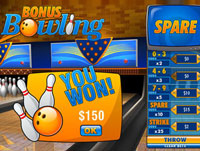 Bonus Bowling is a fun video game you can wager real money on from Playtech.

You didn't know you can wager and place bets on arcade games? Even trivial video games like bowling? You sure can. Virtual casinos provide an option for this type of gambling entertainment.

On this page we will list all of the Playtech software brand's arcade style games you can gamble on. Select a game from our list and be treated to a full review and screenshot of the game itself. Most of these are basic games but a few are more in-depth (like Dice Twister). All are fun, and can be rewarding, too. Playtech arcade games can be simply entertaining or a bit more gambling than anything else.... can you say Rock, Paper, Sissors? now you can bet on it, too.

Most of the Playtech casinos will have a large majority of these games available usually at least six. Each individual game review will also tell you a list of casinos you can find the game at. When the same games are repeated in different casinos there will usually be a slight modification in graphics or sound.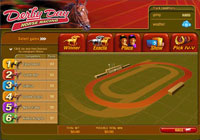 Derby Days is for the horse racing fanatic. Wager on video horse racing in this great Arcade game by Playtech.

Playtech regularly releases new games so please make sure to re-visit our page often for current updates.

We are also gearing up to allow users (YOU) enter your own reviews of the arcade games and enable a voting and rating section, too.