Online casinos accepting players from Peru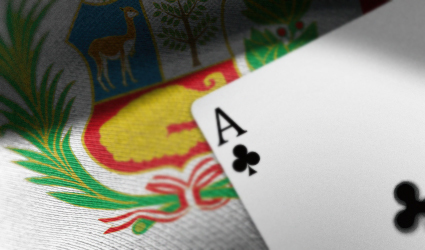 Accommodated in western South America and officially known as the Republic of Peru, it is the 19th largest country in the world. As online gambling is not regulated in the country, locals have no other choice but to gamble on foreign interactive platforms. Although offshore operators are not permitted to advertise gambling products and services, they aren't sanctioned due to the absence of regulations.
On the other hand, 2022 brought significant progress for the local iGaming industry. In August 2022, the president enacted legislation that authorizes online gambling in Peru.
At the time being, not many details are familiar, except the suggested tax of 12% on the net win on both online casino games and sports betting, plus a selective consumption tax of 1% on all bets. Also, it is suggested that licensed operators would be required to have a representative physically present in Peru and a web domain ending in .pe.
Laws and Regulations
Slot machines and table games can be offered by authorized operators. Machines and tables can be placed in casinos, restaurants, hotels, and bars. There's no regulatory framework so companies interested in offering any of these must negotiate the conditions directly with the government.
The lottery offers interactive products including sports betting is permitted and authorized by its land-based license. Online casino gambling is in the process of regulating, so players interested in playing games on the internet usually visit foreign platforms.
Although no framework exists, certain institutions are in charge of governing the industry and the machines. Ministry of Foreign Trade and Tourism – MINCETUR is in charge of granting approvals to interested parties.
Furthermore, the Department of Casino Games and Slot Machines (DGJCMT) regulates slot machines and casino games. Peruvian Association of Entertainment and Gaming (APEJA) is a non-profit civil organization in charge of promoting sustained development of the gaming sector.
When it comes to taxes, slot machines are taxed at an average of PEN300 (US$111) per machine on a yearly basis. Taxes for lotteries vary from game to game. Prizes over PEN1,000 (US$390) are taxed 10%. In July 1999 MINCETUR proposed a tax of 20% on a gross win for casino games and slot machines, but the tax was lowered to 12% in August 2006.
Player Protection and Responsible Gambling Measures
Regarding the player protection sector, Peru doesn't have any stringent system or a set of measures in place. While foreign operators shouldn't advertise locally, they do so, due to the absence of restrictions. Also, in May 2009, anti-terrorist financing standards were imposed on all casino game and slot machine operators.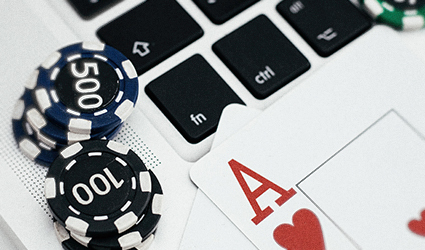 Upon visiting MINCETUR's official website, players shall spot a section dedicated to gambling-related harms. Following the extensive research which encompassed data from 2007 to 2015, the institution realized the huge importance of raising awareness on the effects of gambling.
Worth noting is that from a global point of view, the industry itself is realizing how significant is to educate consumers on all the risks that come along. Building an environment that is at the same time safe and entertaining has become a priority.
For that reason, a growing number of operators is equipping their websites with some of the following tools:
Limits on deposits, withdrawals, and losses (daily, weekly and monthly)
Activity reminders and notifications
Cool off and self-exclusion
What's even more, they feature questionnaires that may help consumers assess whether their behavior is critical. There are also links to helpful organizations and institutions which gather trained individuals in charge of providing professional support.
Payment Methods and Banking
The official currency of Peru is the Peruvian Sol or PEN for short. Interestingly, Sol means "sun" in Spanish, and the old currency was named Peruvian Inti, after the Incan Sun God.
With regard to crypto transactions, a cryptocurrency regulation draft was presented to the Peruvian Congress in December 2021. This proposal defines several key concepts in the cryptocurrency world, including crypto assets, virtual asset service providers (VASPs), blockchain, and cryptography.
Taking a look at the neighboring LatAm countries, El Salvador has made the biggest progress in the field, as it adopted Bitcoin as a legal tender in 2021. Brazil, Paraguay, and Venezuela are also countries with established crypto legislations.
So, when selecting online casinos which accept Peruvian players, consumers should take a look at the supported currencies in the first place. Other than this, they should also check:
Available payment options
Minimum and maximum limits for deposits and withdrawals
Potential fees
ID verification procedures
Mandatory wagering requirements on straight deposits
Processing timeframes
What Should Players from Peru Pay Attention to When Selecting a Casino?
Banking policy certainly is one of the most important fields to check when choosing an online casino in Peru but is not the only one. We've gathered a couple of handy tips to help you with the selection procedure.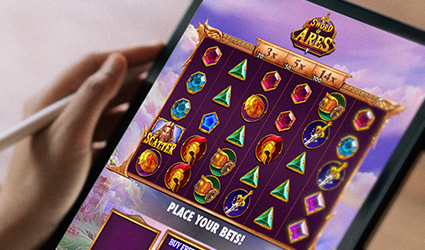 Each player has their own likes and dislikes. That being said, it's hard to talk about a "universal online casino" that would fit all tastes and preferences. To start with, a consumer should check the selection of game genres and providers in the first place. If demo mode is unlocked, excellent, as you will have an opportunity to take a closer look at the offering.
Speaking of, we all like incentives, there's no doubt about that. Casinos have an abundance of them, shaped as welcome bonuses, cashback offers, free spins, daily campaigns, tournaments, and so on. Some even have Rewards Programs where players collect points, level up, and receive gifts and other privileged services.
Other than this, it would be wise to check the customer support department. The more channels of communication, the better, as any potential issue will be resolved quickly, making room for entertaining playing sessions.
Finally, don't miss reading the Terms and Conditions before registering and making a real-money deposit. Familiarizing yourself with the rules and code of conduct on time will save you lots of trouble later.
Have fun and gamble responsibly!
FAQ
Is it legal to gamble online in Peru?
People in Peru gamble online, but the activity is not yet fully regulated on a local level. They mainly visit offshore interactive operators. However, the local industry is progressing as well, as the legislation which aims to regulate online gaming was signed in August 2022.
Is demo play available in online casinos that accept players from Peru?
Yes, plenty of casinos allow Peruvian players to check out games in fun mode. In most cases, this is permitted even to visitors, but certain operators require consumers to register to be able to access the demo.
What kind of online casino bonuses can Peruvian players claim?
The selection of promotions and bonuses varies from one casino to another, but those are usually welcome bonuses, reload and/or match bonuses, cashback deals, free spins, and so on. On top of that, players can also receive special offers via mail tailored to fit their individual demands.
Can players from Peru gamble on mobile devices?
Absolutely yes, gambling on smartphones and tablets is popular not only in Peru but everywhere around the world. As long as the internet connection is stable, players can have a couple of spins while out and about, check out bonuses, and keep track of the news, if the operator has an active blog section.
What are the most popular casino games in Peru?
Slots, blackjack, and roulette are among the most played games but are not the only genres consumers from Peru like to explore. Bingo games are quite popular, as well as lottery, sports betting, and versatile table games.