Online casinos accepting players from Venezuela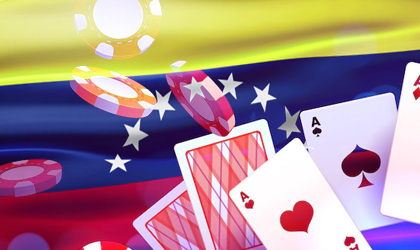 Venezuela is located on the northern coast of South America. Also known as the Bolivarian Republic of Venezuela, the country consists of a continental landmass and many islands and islets in the Caribbean Sea. Regarding online gambling, certain forms are permitted while others are sanctioned. A number of interactive platforms are approved to operate on a local level, but the entire system is not yet precisely defined and organized.
Laws and Regulations
Baseball and horse racing are the two most popular sports activities in Venezuela. Online sites authorized by the government mainly offer parlay horse race betting, whereas sanctioned platforms have a much wider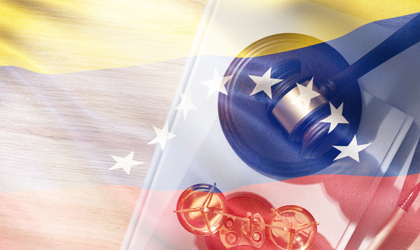 spectrum of games. Their offering includes virtual sports, bingo, and live casino. What's even more, there's a solid number of casinos accepting local digital currency.
When it comes to regulations, the entire framework is based on the following laws and decrees:
Ley para el Control de Casinos, Salas de Bingos y Máquinas Traganíqueles 1997
Ley Nacional de Loterías 2006
Ley de Impuesto a las Actividades de Juegos de Envite y Azar 2007
In addition to these, there's Decree Law No. 357 1958 (created National Institute of Racetracks) and Decree 422 (Decreto con Rango y Fuerza de Ley que Suprime y Liquida el Instituto Nacional de Hipódromos y Regula las Actividades Hípicas).
There are a couple of regulatory institutions, each in charge of a specific sector:
Comisión Nacional de Lotería (CONALOT)
Superintendente Nacional de Actividades Hípicas (Sunahip)
Instituto Nacional de Hipódromos (INH)
El Servicio Nacional Integrado de Administración Aduanera y Tributaria (SENIAT)
Taxes for versatile casino sectors were established in 2007, but they are still applied, at the following rates:
Lottery games,

 

horse race betting, and sports betting are taxed between 10% - 15% on the gross income
Each gaming table in a casino is charged between 120 tax units (TU) to a maximum of 320 TU
Between a minimum of 12% and a maximum of 20% is applicable on gross income for bingo, whereas each machine in casinos and bingo halls is charged between 100 TU and 200 TU
Best Online Casinos for Venezuela
Casino
Highlights
Cashout
Bonus
Loading...
There are no available casinos for requested criteria.
Something went wrong. Please try again later.
Player Protection and Responsible Gambling Measures
The former president Hugo Chávez was against gambling, so he gave a valuable contribution to fighting against illegal gambling. In 1999, the year he was elected President, Chávez enacted a Decree which excluded horse racing as a sporting activity. This resulted in reduced transmission of horse racing on television and radio.
In 2005, The Ministry of Tourism launched a nationwide crackdown on illegal gaming called "Zero Illegal Gaming" along with security forces and the tax department. A year later, when the Lottery Law was published, foreign operators were prohibited to operate lottery games in any capacity in the country.
Unfortunately, illegal gambling continued to thrive, so in 2007, the Gaming Control Board was ordered not to renew or grant any more licenses for six months. Chávez continued to fight illegal gambling- his next move was placing the industry out of the hands of local governments. This led to the closure of numerous bingo halls and slot machine parlors.
Aside from gambling on local platforms, players from Venezuela gamble on offshore websites. Having in mind that this is illegal, they should be extra careful when selecting an online casino. Choosing a licensed site is a must, but other than this, players should also check the responsible gambling section as well as the customer support department.
Nowadays, there are many handy tools that help players stay responsible while playing online casino games. Those are limits per day/week/month on deposits, losses, and wagers, as well as a reality check, cool-off, and self-exclusion.
As for customer support, well, it's simply nice to know that someone is there ready to answer players' questions, especially if there's a delay in payment, a problem with the KYC process, and so on. Most commonly, the support is available via live chat and e-mail, but some operators have phone and contact forms among available options as well.
Casino
Slots
Roulette
Blackjack
Video Poker
Rating
Loading...
There are no available casinos for requested criteria.
Something went wrong. Please try again later.
Payment Methods and Banking
The official currency of Venezuela is called the bolívar and it bears the name after the hero of Latin American independence Simón Bolívar.In 2018, the local government launched its official cryptocurrency called Petro (₽)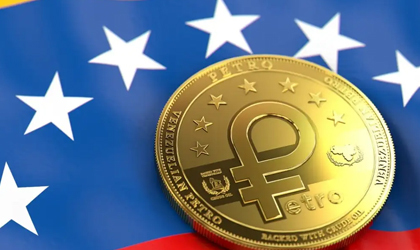 or Petromoneda, aiming to circumvent US sanctions.
Two years later, in January 2020, President Maduro decreed it mandatory to pay with petro for government document services and airplane fuel for planes flying international flights. The very same decree promoted the adoption of petro in the country through horse racing. In September 2021, the Ciudad Jardín casino announced that it would support multiple cryptocurrencies as payment methods.
In terms of online casinos for Venezuelan players, there's a wide spectrum of payment options they have at their disposal for deposits and withdrawals. Cards and e-wallets are the most popular options, followed by cryptocurrencies.
Aside from the selection of banking options, customers should also take processing time, max and min limits, and potential fees into account when selecting a method. Also, some methods require consumers to verify their identity, the others don't, so make sure to check that on time.
The Best Live Casinos in the
Best Reviewed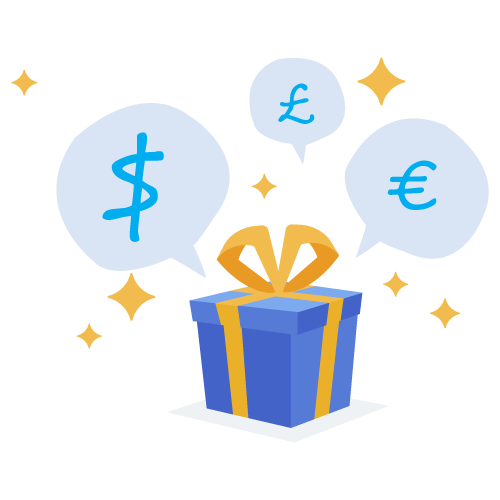 Casino
Rating
Interesting Games
Highlights
Casino Bonus
Loading...
There are no available casinos for requested criteria.
Something went wrong. Please try again later.
What Should Players from Venezuela Bear in Mind When Selecting a Casino?
The number of online casinos is growing rapidly, making it more and more difficult to find the most suitable ones. We've mentioned license and banking policy as key sectors to investigate, but the selection of games and providers, promotions, bonuses, Rewards Programs, and mobile optimization are also equally important factors when making up your mind.
If you really want to dive deeper into the matter, you should take a look at the review pages or forums where players exchange their experiences. A first-hand insight always comes in as handy, as it reveals details that are not always visible on the surface. Plus, if the operator offers demo mode, there's a good chance to have a couple of spins before registering and depositing.
Always read the Terms and Conditions, and gamble responsibly!
FAQ
Is it legal to gamble online in Venezuela?
Venezuela has a couple of online gambling sites licensed locally, so technically, online gambling is permitted. People also visit foreign gambling platforms. On the other hand, the current legislations encompass online betting only- gambling is not defined.
Is demo play available in online casinos that accept Venezuelan players?
Yes, players from Venezuela can also launch games in fun mode. Most commonly, all players have access to this option, but a small number of casinos require them to register to be able to access demo play.
What are the most popular casino games in Venezuela?
Sports betting and lotteries are extremely popular in the country, but video slots and table games are also classified as players' favorites. As for the land-based sector, Roulette, Blackjack, Craps, Caribbean Stud Poker, Punto Banco, American Roulette, Oasis Stud Poker, Baccarat, Let It Ride, and Mini-Baccarat belong to the most played genres.
Can Venezuelan players gamble on mobile devices?
Absolutely, mobile gambling is popular in every single corner of the world, and Venezuela is no exception. People from this part of the world can play their favorite games on smartphones and tablets, wherever they are- as long as the Internet connection is stable.
What are the most popular online casino bonuses can players from Venezuela?
Welcome bonuses, free spins, match bonuses, reload bonuses, and cashback offers are just some of the most popular casino bonuses among Venezuelan players. Also, there are Refer-a-friend programs as well as a variety of exclusive offers for loyal consumers.