Online casinos accepting players from Norfolk Island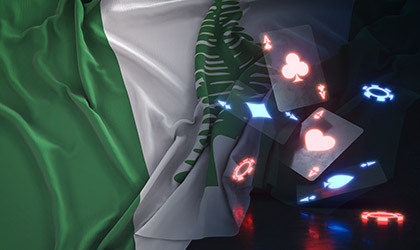 Norfolk Island is an external territory listed under the authority of Australia. In the past, the island was in charge of its iGaming industry, like other territories of Australia. However, in 2016, the island was stripped of this privilege after a bad actor was provided licensing. Today, it seems the territory provides online casino gaming options based on the rules of the Australian government. Players do have access to gaming options, though the industry is becoming stricter by the day.
More About the Legal Aspects of Gaming
Online gambling was legalized in Australia in 2001 based on the Interactive Gambling Act. Each commonwealth has the ability to operate iGaming industries, and it is illegal for a provider to offer services without proper licensing.
Restrictions continue to be put in place by regulators due to fear of problem gambling among residents. Reforms to online gambling took place in Australia after studies were conducted on the impact of illegal offshore betting. Offshore gambling sites may offer services but are not legally allowed to do so. They do not pay taxes or fees and offer prohibited services based on Australian laws.
In Norfolk Island, seeking out licensed sites in Australia to stay with legalized gaming options would be best. We suggest that players look for sites that are licensed and regulated by local authorities. This ensures compliance with local laws.
It will be a risk if you decide to play with offshore sites. You are not only doing something that is considered illegal, but the site may not be on the up and up. You may be doing business with a company that is a bad actor. Some online casino sites with a poor reputation do not provide payouts to consumers, sell their information, and provide unfair games.
Stick with licensed operators, so you know that you are protected, and the gaming services will be legit.
Best Casinos in Norfolk Island
Casino
Highlights
Cashout
Bonus
View Details
Loading...
There are no available casinos for requested criteria.
Something went wrong. Please try again later.
What Types of Games are Offered in Norfolk Island?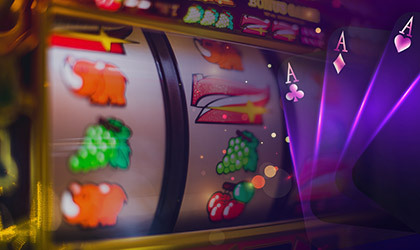 Finding a casino with games you wish to play should be relatively easy. All you need to do is narrow your selection by a handful of casinos. Visit the sites and check the game portfolio. You should see the full details listed on the site. You will find categories for slot games, table games, video poker, and more. Each online casino is different as they work with various software providers. Look through the available portfolio to ensure the site offers games you want to play before you join.
Slots: Expect to find a nice collection of slots at most sites. Games will include varying themes and features.
Blackjack: This card game is one of the most popular on offer. Online casinos tend to provide the title in various formats for beginners and seasoned players.
Baccarat: Enjoy this table game in a few formats, including those with side bets and Punto Banco.
Craps: Play this table game, and you can throw the dice to try and land the right combination for a win.
Roulette: This table game is also popular and should be offered in several formats. French, American, and European are common among iGaming sites.
Video Poker: Electronic poker games are also popular, and titles in this category pit you against the computer. Play five card draw in various ways with options to win based on the hand you earn.
Exclusive Titles: Some online casino sites collaborate with software developers to create proprietary content. This gives you access to titles you won't find at any other online casino site.
Casino
Slots
Roulette
Blackjack
Video Poker
Rating
Loading...
There are no available casinos for requested criteria.
Something went wrong. Please try again later.
Live Dealer Games
The live dealer section is one of the more unique gaming options found within an online casino site. This area of a casino offers players a chance to enjoy games in real-time. Titles like roulette, baccarat, and blackjack are played in a studio setting with a real person acting as the dealer. Players are seated at the table virtually and can watch the game unfold as it happens.
The action is filmed and then streamed to players at home. You watch along and make moves when it is your turn. Chat with the dealer and enjoy a more realistic experience than one you would find with traditional table games.
Along with the games mentioned, the site may also include game show titles. These games will also be provided in a studio and can include options like Dream Catcher and Monopoly.
The Best Live Casinos in the
Best Reviewed
Casino
Rating
Interesting Games
Highlights
Casino Bonus
Loading...
There are no available casinos for requested criteria.
Something went wrong. Please try again later.
Mobile Casino Games
Software developers use HTML5 technology to create the casino games of today. This type of technology allows players to enjoy the same gaming options on a mobile device or desktop platform. Games can easily be converted to work on each device so you can play on the go or at home.
With a mobile option, players can choose an app or web version. Most sites offer both, so you can download the platform to your iOS or Android or use a mobile web browser. Safari works well for iOS, and Chrome is best for Android.
Most mobile devices are compatible with gaming and include quick load times with minimal lag. Open games in portrait and landscape modes depending on the casino and play as long as you like. Some mobile apps even offer exclusive games or special promotions to entice you to play with your device.
Deposit and Withdrawal Methods in Norfolk Island
Now that you know more about the gaming options, it's time to learn about the banking methods on offer. Online casinos tend to use similar methods because the secure options work, and players are used to accessing them. You should be able to find credit/debit card options, cryptocurrency, and other methods. We will cover a few below to give you an idea of what to expect.
Remember, each method is different. While one site may offer PayPal, others might only include cryptocurrency. Each banking method will have a minimum and maximum limit to add and remove. Check these terms plus if any fees exist before you begin.
Credit/Debit Card
Use your credit or debit card to add and remove funds as needed for iGaming. Visa and Mastercard are common options for your banking needs. American Express and Discover may also be alternatives. Select a credit/debit card from the cashier and input your card details to begin.
E-wallets
Online casinos like to use e-wallets due to convenience and the fact that players usually already have an e-wallet account for shopping needs. Most providers offer PayPal, Skrill, and Neteller. Unfortunately, for those in Norfolk Island, the only option is PayPal. The other two e-wallets do not service the area.
Cryptocurrencies
For many years now, cryptocurrency has become a go-to option for players. With Bitcoin, Bitcoin Cash, Ethereum, and Litecoin readily available, funds can quickly be moved to an online casino or wins removed. It takes just a few minutes to complete a transaction, and crypto provides secure ways to move your funds.
Online Banking
Using an online bank account is easy at an online casino. You have the option to pull funds from a savings or checking account. All you have to do is add your bank account details to start. Once your info is added, complete the transaction. You can use online banking to add and remove cash from your casino account.
Norfolk Island Legal Online Casino FAQs
What is the legal gambling age in Norfolk Island?
Players must be 18 or older to gamble. If you are not of age, then services cannot be provided. Casinos will require you to submit documentation to prove your age.
Is online casino gambling legal in Norfolk Island?
It seems so, as long as you play with licensed providers. The island operates based on Australian laws, so the industry is quite strict on what is and is not allowed.
Can I play live dealer games?
This will depend on the casino. You should be able to find an operator that offers live games for its members.
Can I use an e-wallet to fund my account?
The options are limited on Norfolk Island. Players will only have PayPal to access payments. You can use PayPal to add and remove funds from your online casino account.